When we get tired of 'Ghar ka khana' and want to try something new, pizza is one of the first things that comes to mind. Without a doubt, we are claiming it. With so many restaurants in Delhi serving this cheesy delight, it's difficult to know where to go unless you have a vetted list of the best pizzerias to rely on.
So, here is our hand-picked list of restaurants serving the best pizza in Delhi. Visit the one closest to you or plan a fun drive to another; any of these places will not disappoint you. Already giddy with anticipation? We're in the same boat. Let's get this party started.
10 Best Pizza in Delhi you cannot Miss:
The Big Chill Cafe
The Big Chill Cafe is a place to relax and unwind. It has been Delhiites' favorite Italian restaurant for years and continues to be so. Whether it's nostalgia or comfort, The Big Chill Cafe always comes out on top in our pizza hunt. Our favorites include Piri Piri Pizza, Roast Chicken Pizza, Spicy Pepperoni Pizza, and Prawn And Mushroom Pizza. So, if anyone wants to try some delicious pizza, The Big Chill is the place to go.
Leo's Pizza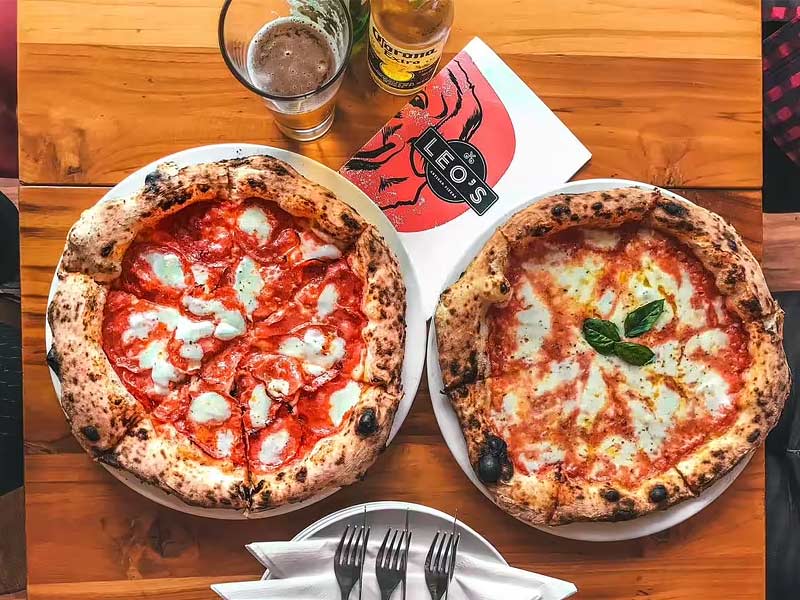 From the moment it opened, Leo's drew the attention of pizza fans. Our hearts are set on their wood-fired pizzas with fluffy bases. This is not a place to be missed. Also, try their Classic Pepperoni Pizza, Neapolitan Pizza, and Burrata Pesto Pizza when you go. This location provides both authentic and delectable cuisine.
AMA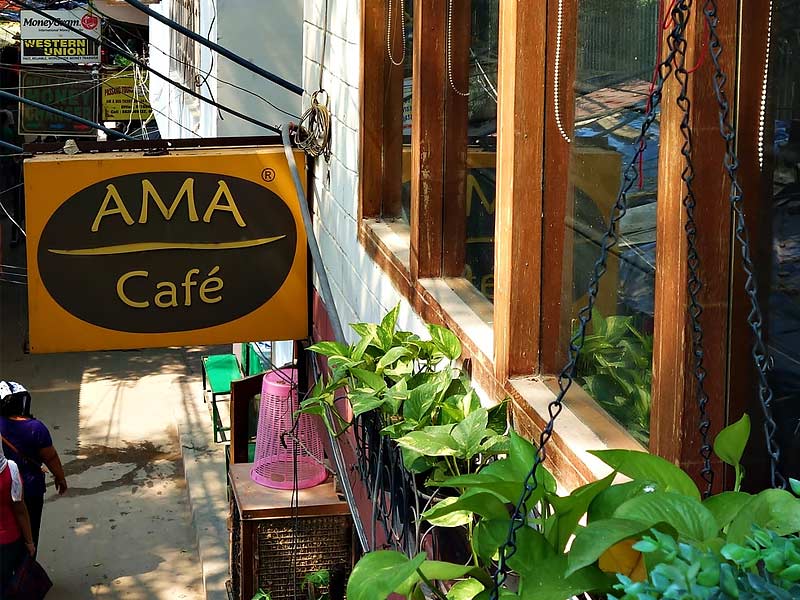 AMA is one of the places where the famous majnu ka Tilla is known. There isn't a single person we know who doesn't enjoy AMA cafe. Whether you go for breakfast or lunch, you will be unable to resist ordering one of their famous pizzas. You can make your own pizza with your own toppings if you don't want to order The Himalayan Delight Pizza from their menu. It also has a great atmosphere. Because of its popularity and the fact that it is very picturesque, or should I say instagrammable, the place is usually packed. So, if you want great pizza and great pictures, this is the place to go.
Olive Bar and Kitchen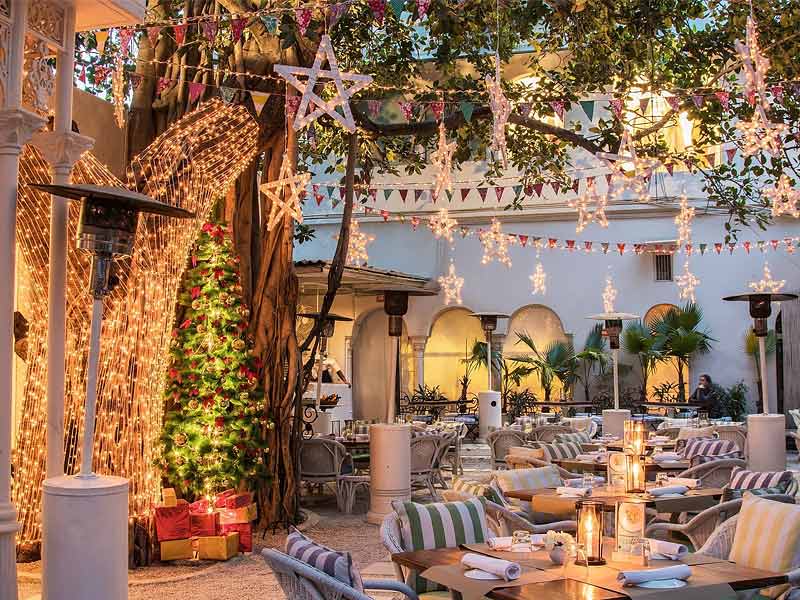 The opulent white-walled eatery is credited with bringing wood-fired pizzas to Delhi. The charming, picturesque atmosphere transports you to Greece, and the delectable pizzas add to the allure. This place is great for pizza and pictures, and it's located in the historical and picturesque Mehrauli. Bacon Pizza and Margherita Pizza are two pizzas that you should try.
Diggin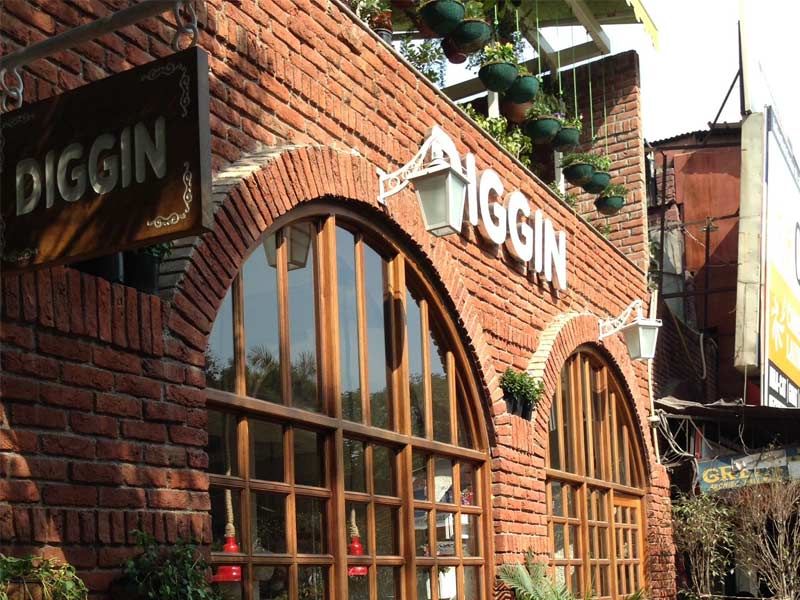 Nature and pizza lovers can visit this breathtakingly beautiful restaurant, which serves delectable pizzas while taking in the scenery. Lots of plants and trees decked out in fairytale lights – Diggin is known for its lovely Christmas and New Year decorations, and it's a must-see during those seasons. Diggin's lush greenery provides the ideal backdrop for a romantic evening.
Jamie's Pizzeria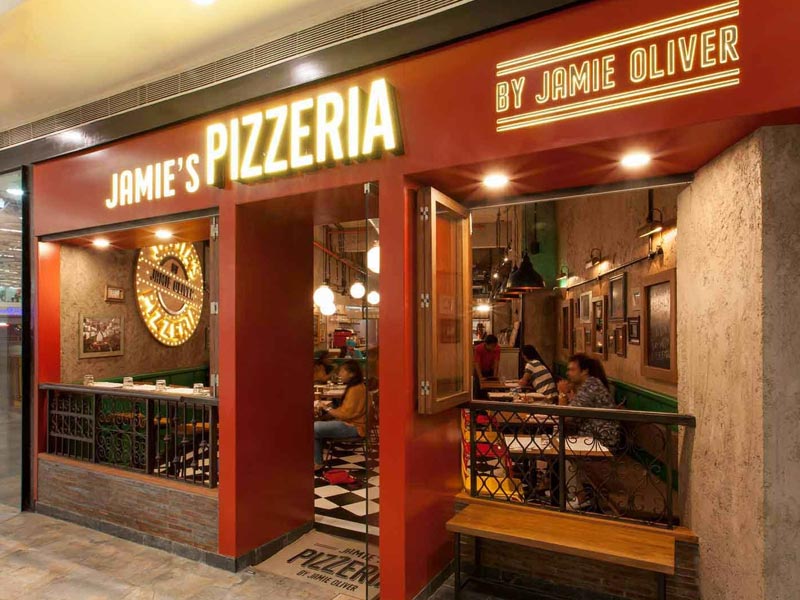 Chef Jamie Oliver of international renown opened his renowned Pizzeria in Delhi, and we've been fans ever since. Pizzas stand out among the many delicious Italian delicacies because of their delectable flavor. Jamie's Super Greens and Sunny Margherita should be on your to-eat list. Jamie's Pizzeria has some of the most authentic and delicate pizzas around.
Fat Lulu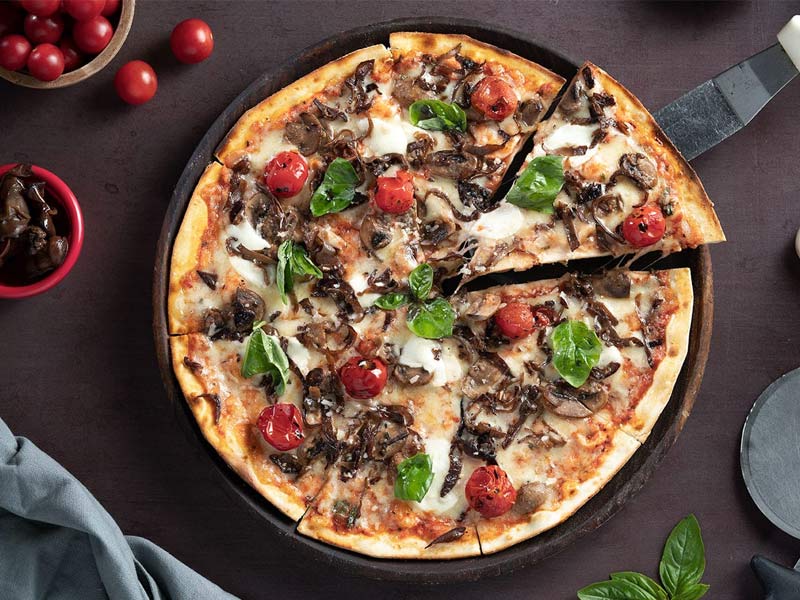 Fat Lulu's offers great New York-style pizzas with fresh hand-tossed whole wheat bases, spinach, beetroot, and garlic, as well as a secret tomato paste recipe, topped with imported meats, cheeses, toppings, and the freshest of ingredients, all prepared in a wood-fired stone oven for those ultimate thin-crust pizzas! Try their Greenwich Pizza, which is out of this world! Come in for the ultimate epicurean adventure!
Pizzeria Da Susy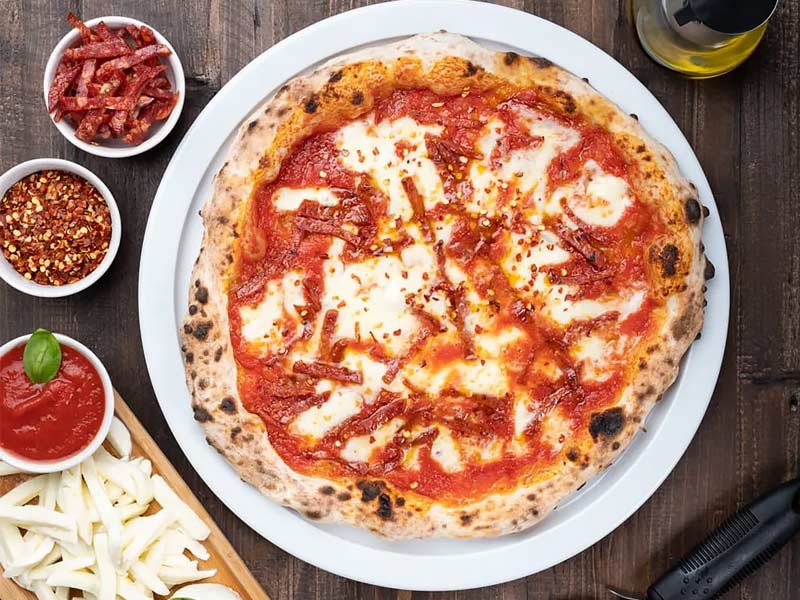 Pizzeria Da Susy is a hidden gem in Gurgaon's bustling laneways, known for serving up authentic Neapolitan pizza. What sets them apart from other pizza joints is that they source all of their ingredients from Italy to ensure the highest quality and taste. So, if you're looking for a taste of Italy, make your way over there. We highly recommend Diavola, Ortolana, and Tuna & Rucola, among other delectable pizzas.
P.S. Don't forget to serve it with a cold beverage for a complete meal.
Imperfecto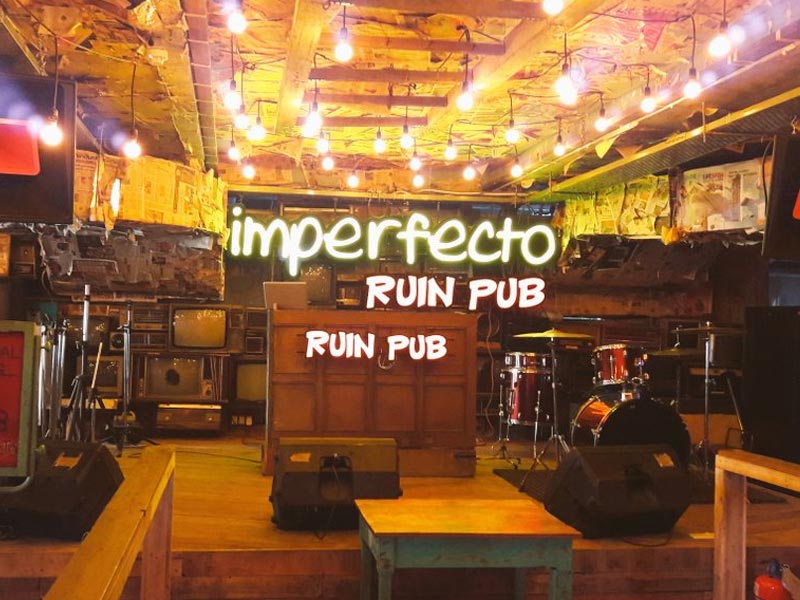 This restaurant is well-known for its Mediterranean cuisine and atmosphere, and it consistently provides high-quality food and a pleasant atmosphere each time you visit. They serve a variety of delectable dishes, but their Pepperoni Pizza is particularly noteworthy for its juicy ingredients and crisp, thin-crust base – a must-try!
Amour Bistro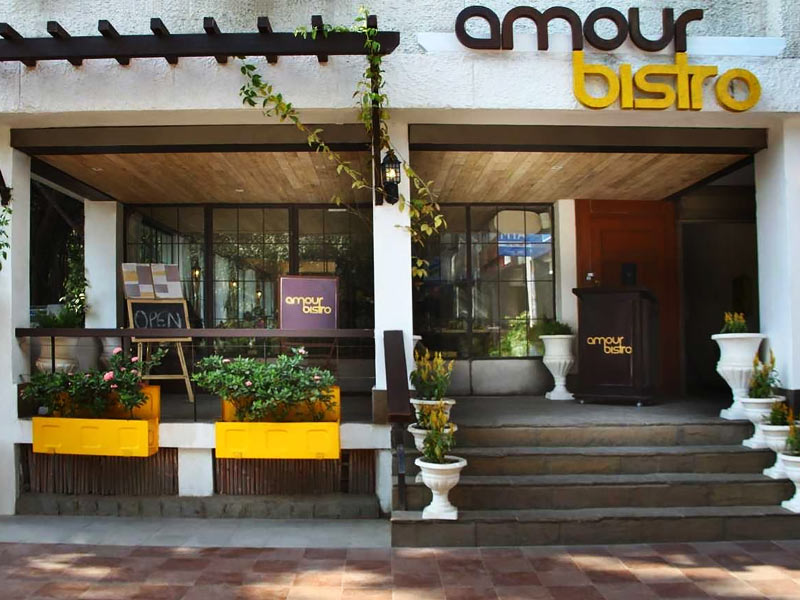 Amour Bistro, located in the opulent Malcha Marg Shopping Complex, is a culinary delight! It has a somber atmosphere and is ideal for a quiet date with your bae while eating delicious pizzas. The Basilico Pizza, Indian Traveller Pizza, and Quattro Formaggio Pizza are all must-tries from their wood-fired oven pizza menu. Finish off your meal with their delicious Banoffee pie, and you're good to go!