According to a recent study, those who ate high-protein breakfasts could regulate their mid-meal appetite and consume fewer calories at lunch. The quantity of protein ingested is also significant in maintaining and satisfying your appetite. We have brought you some amazing egg recipes. 
Cooking an egg is always a challenge since it requires expertise and accuracy. Start your mornings on a healthy note with our take on traditional dishes. You will never again choose a basic omelet! Eggs keep you fuller for extended periods, which might help you avoid cravings. Do you require a protein supplement? Don't look any further! These egg recipes are jam-packed with all the energy you'll need to get through the day.
Egg Boats in the Oven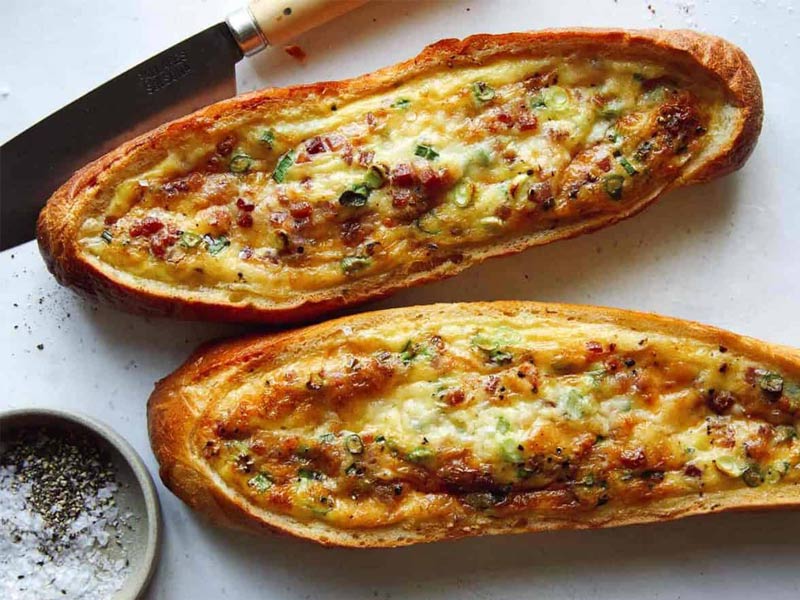 These egg boats aren't just for decoration. What's the best part? They're quite simple to create. All you need to do is get some sourdough baguettes ready. Make a V-shaped depression in the center of each loaf, then fill it with the remaining ingredients.
After baking, each mouthful of these egg boats will provide you with a delicious blend of eggs, pork belly, cheese, and onion.
Toast with a poached egg and avocado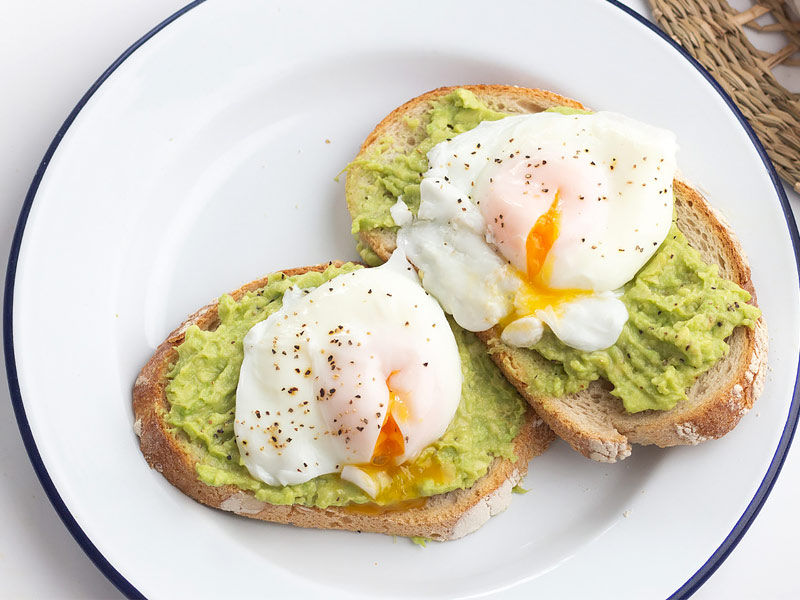 It is the type of breakfast I could eat all day: creamy, drippy, soft yolks on top of avocado toast. If you've mastered the art of poaching eggs, you can whip up this tasty, healthful breakfast in 10 minutes or less. Sprinkle with parmesan cheese and fresh herbs for a substantial supper, then serve with fresh quartered tomatoes.
Frittata for Breakfast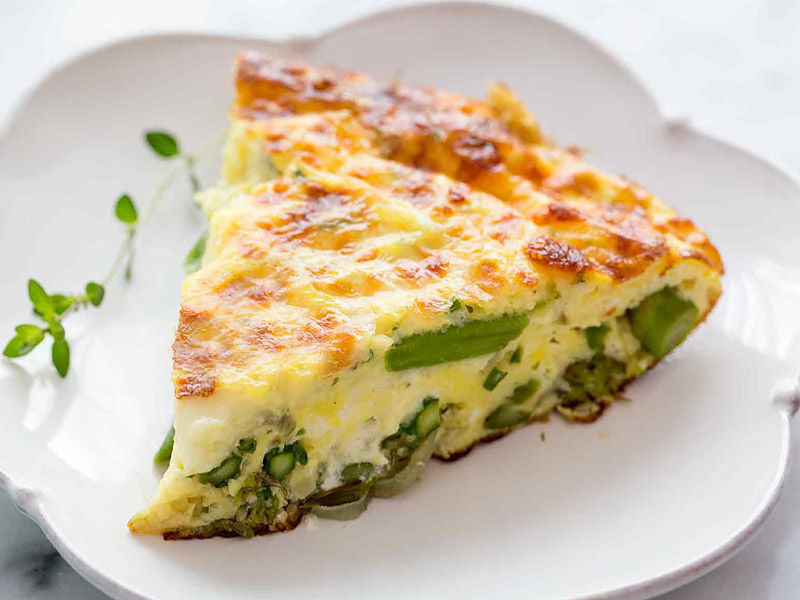 So, with this dish, you may let your imagination go wild. You may serve this meal at any time of day, depending on the contents of the frittata. Load it up with protein and veggies, for example, to make a delicious brunch dish.
Scrambled Eggs with Smoked Salmon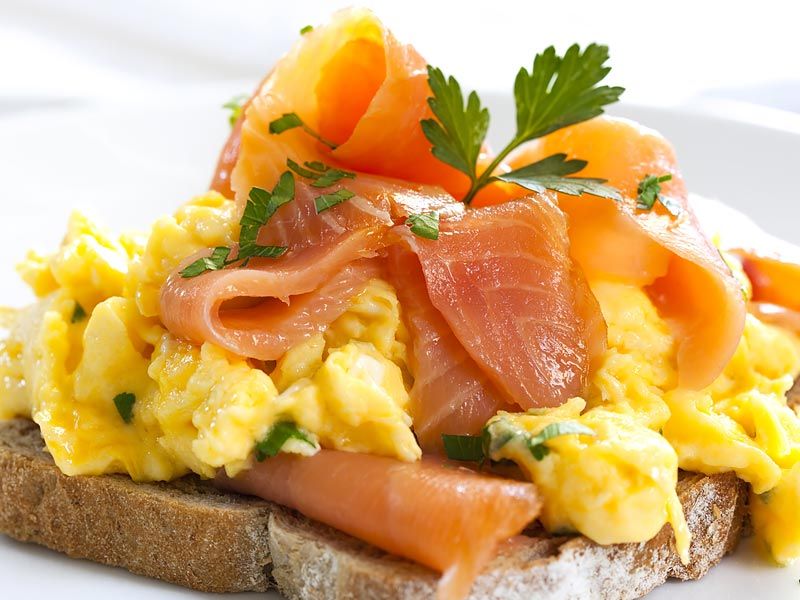 If you enjoy all things savory, you'll want to put this on your morning plate right now! Fortunately, this dish is quick and simple, and it's as simple as making basic scrambled eggs and tossing in some hot smoked salmon. Pair with avocado toast or a crisp kale salad for a substantial breakfast.
Grilled Cheese and Scrambled Eggs for Breakfast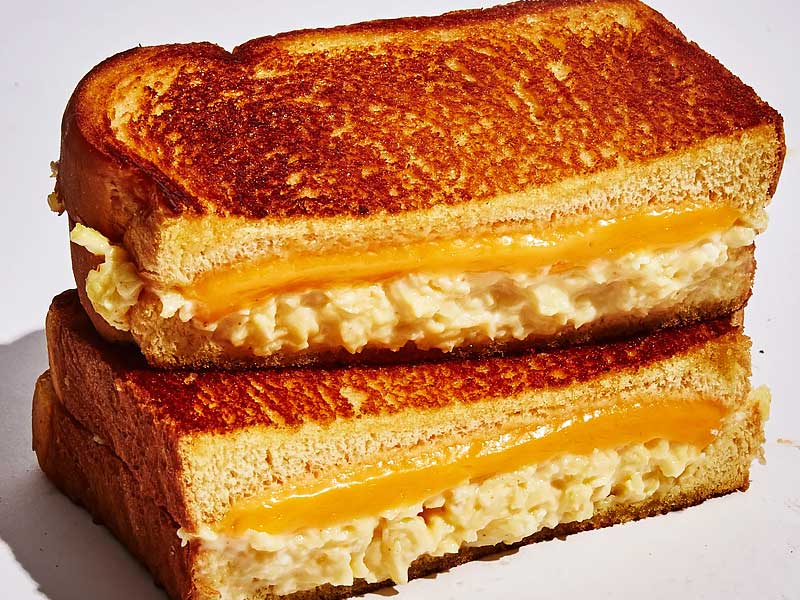 This egg and grilled cheese mash-up are one of the tastiest options at NYC's Du's Donuts. This egg recipe produces something quite similar to a grilled cheese sandwich but much better. A piece of creamy American cheese is sandwiched between two fluffy, delicate eggs. If you've never had eggs and cheese together, you must try this sandwich!
Egg Muffins for Breakfast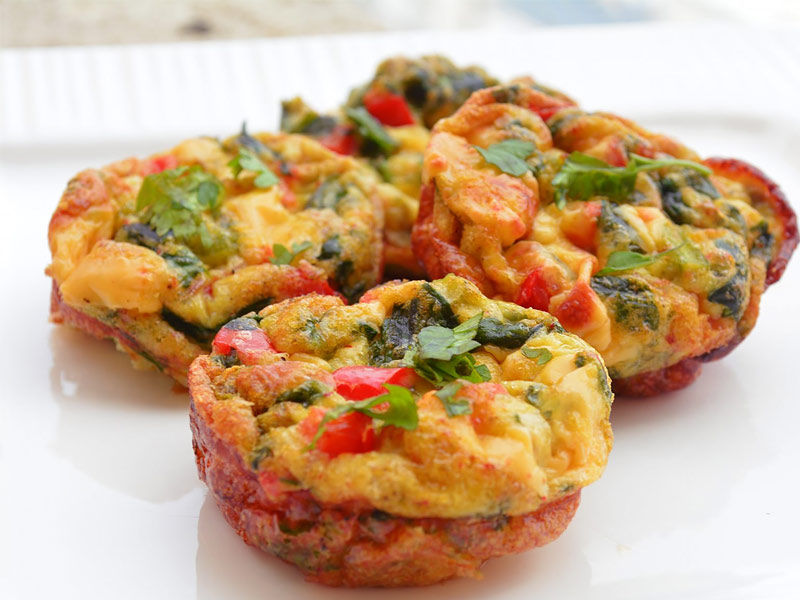 These egg muffin cups, like a frittata, are extremely flexible. You may make this with any items you have on hand. While this egg recipe makes muffins with bacon strips and vegetables, you may make them completely vegetarian or carnivorous if you choose. I'm confident these egg muffins are well worth the 30 minutes of your time for a nutritious grab-and-go breakfast.
Casserole with Ham and Eggs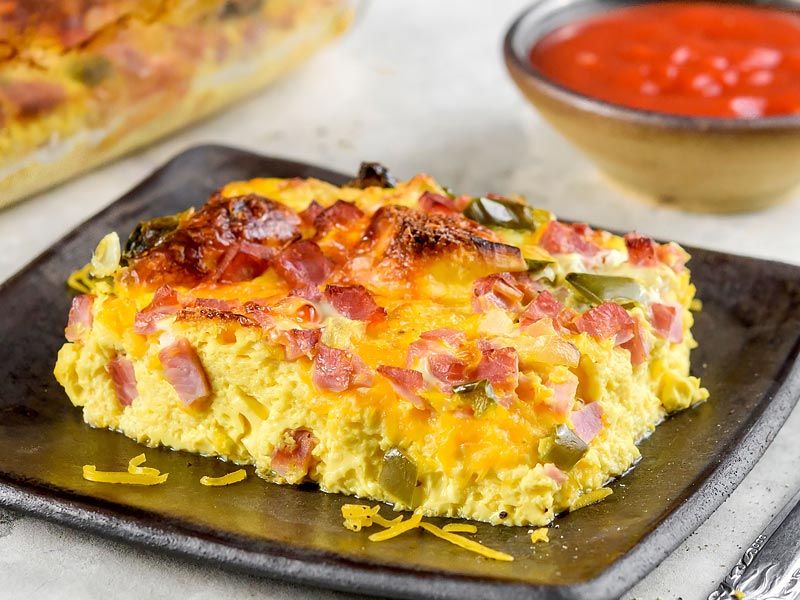 This oven-baked entrée features a traditional breakfast pairing: ham and eggs! You won't get enough of this dinner once you add the oh-so-delicious cheese. You'll just need to use the tried-and-true dump-and-bake method for this egg recipe. Bake the ham and cheese in an egg and milk custard. This breakfast is simple yet delicious!
Eggs Benedict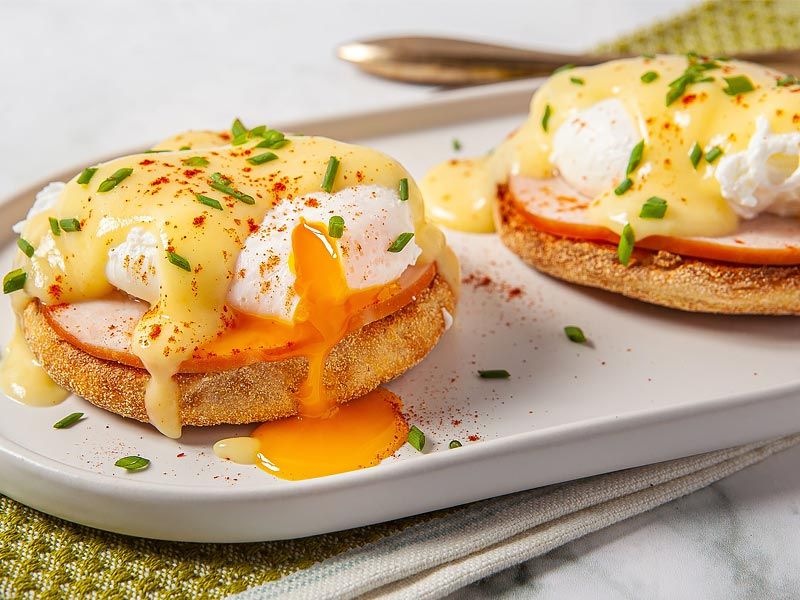 Eggs Benedict is a popular breakfast or brunch meal in the United States, consisting of two halves of an English muffin topped with Canadian bacon, a poached egg, and hollandaise sauce. It became popular in New York City. There are several competing stories about the origins of eggs Benedict.
According to the menu of Delmonico's in Lower Manhattan, "Eggs Benedict was originally made in our ovens in 1860."
In 1894, one of its previous cooks, Charles Ranhofer, published the recipe for Eggs à la Benedick.
Egg Soufflé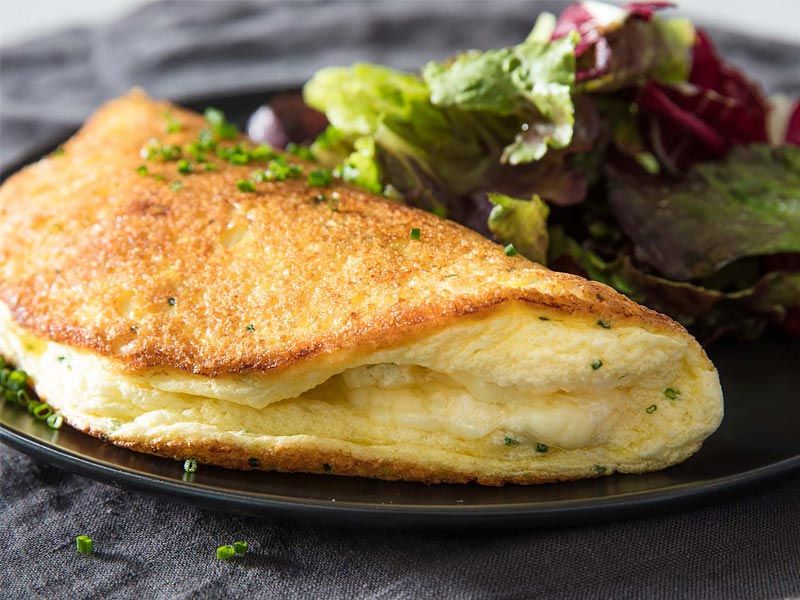 A soufflé is a baked egg-based delicacy that dates back to the early eighteenth century in France. It can be served as a savoury main meal or sweetened as a dessert when combined with other ingredients. Soufflé is derived from the French verb souffler, which means "to blow", "to breathe", "to inflate", or "to puff".
The Indian Twist of Egg Recipes
Anda Curry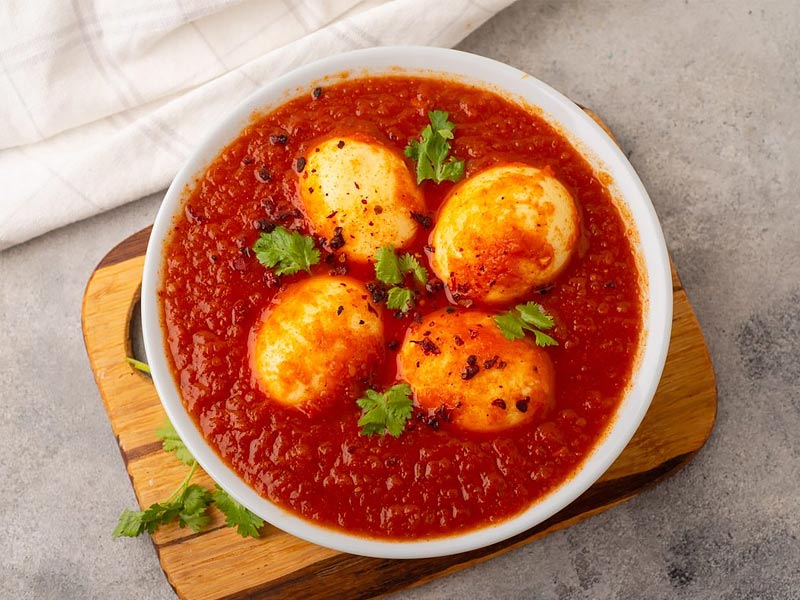 Egg Masala Simple cooked eggs with a spice paste created from scratch and a crackling tempering. This curry fits all lunches and brunches, whether dinner parties or a casual lunch. It is a simple and quick egg dish and is simply served with chapati or paratha for a great supper.
Chaat with Eggs
This desi salad of boiled eggs, tamarind, ketchup, lime, roasted cumin, and boondi will leave you wanting more! Egg chaat is a unique addition to the appetizers menu of your next dinner party because it is fast and requires no cooking.
Fried Rice with Garlic and Eggs
Filling and quick! Make a leisurely lunch out of this insanely simple dish that requires no work at all. It is an excellent way to use leftover rice, egg, and garlic. Fried rice is a popular Chinese takeout dish. Make an egg and rice mixture in a pan and serve it to your family for a colorful and tasty supper.
Anda Biryani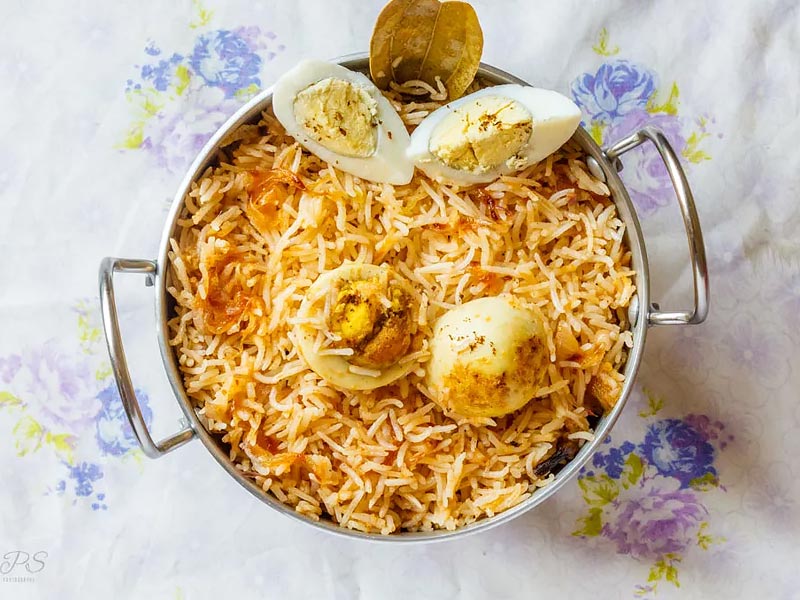 Egg Biryani Have you ever wondered what to do with leftover rice? Make a plate of this nutritious egg biryani. Has anyone ever turned down a fragrant, flavorful bowl of Biryani? With boiled and scrambled eggs combined with rice and spices, this egg biryani dish is everything a biryani fan could want.
Egg Bhurji in Mumbai Style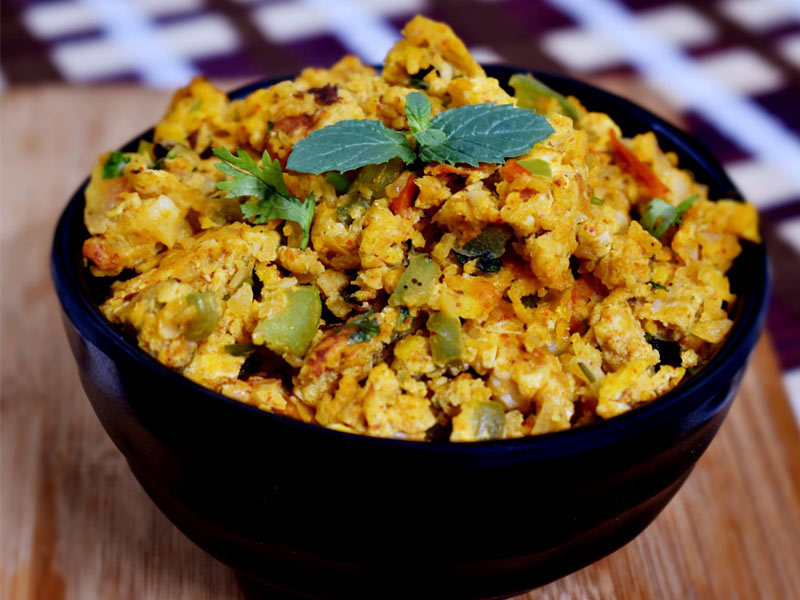 The Indian method of making scrambled eggs. This famous side dish consists of eggs, masalas, and butter, and eggs may be used to manufacture almost anything because these scrambled eggs are simple and quick to prepare. This egg bhurji dish is a favorite among all eggetarians. Perfect with toast or pav!