Warning: Do not continue if you are Hungary

---
Experiencing local cuisine is an important component of every vacation. Whether you're new to Australia, bringing a buddy around, or simply want to broaden your horizons, there are lots of unusual culinary alternatives to suit all preferences.
Australian food is hearty, nutritious, and frequently steeped in Aussie culture, bringing a variety of unusual taste combinations, compelling stories, and a sense of nostalgia to the table. A journey to Australia is just not complete unless you eat many, if not all, of these unique meals. These meals have helped form Australian life as it is now, and they are adored and eaten by millions of people across the country daily.
When you think of classic Australian food, you might picture dishes of crocodiles or kangaroo. However, due to immigration influences, mostly Mediterranean and Asian, Australia has acquired a diverse range of culinary preferences from throughout the world. It's not all bush tucker and grilled shrimp!
Whether you're a native trying to broaden your horizons or visiting Australia for the first time, we've compiled a list of the most popular Aussie dishes, snacks, and beverages you should try.
Let's traverse this large island from coast to coast with a local journalist, discovering Australian food.
Chicken Parmigiana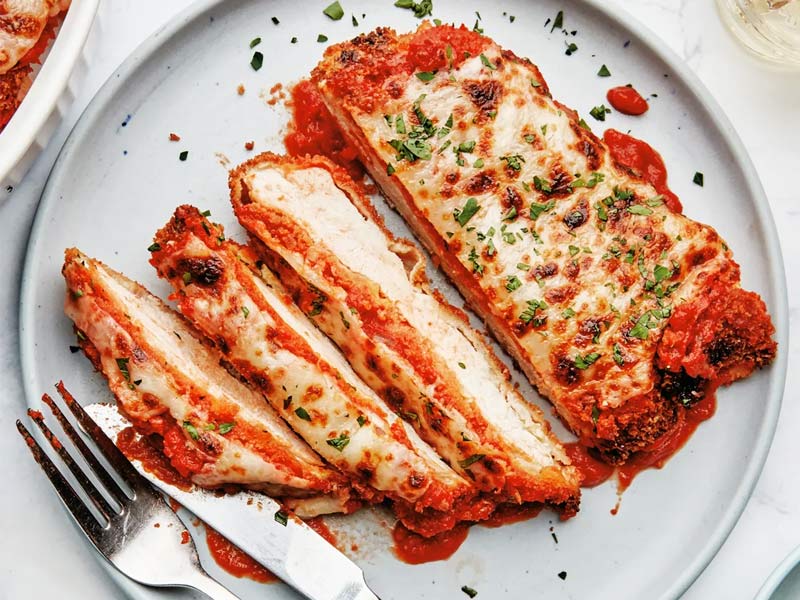 The controversy over whether Chicken Parmigiana should be abbreviated to 'parma' or 'parmi' is heated, but Aussies worldwide share a fondness for this pub classic.
This famous Australian chicken dish, with origins in Italian-American cuisine, is a mainstay on almost every pub menu in the country. Originally based on eggplant (although vegetarian versions are still available), it has developed into a chicken schnitzel covered with tomato sauce, melted cheese, and prosciutto ham if you're feeling fancy. It is often served with salad and chips. However, there is some debate about whether the chips should be placed beneath the parmy or side.
Barbecued snags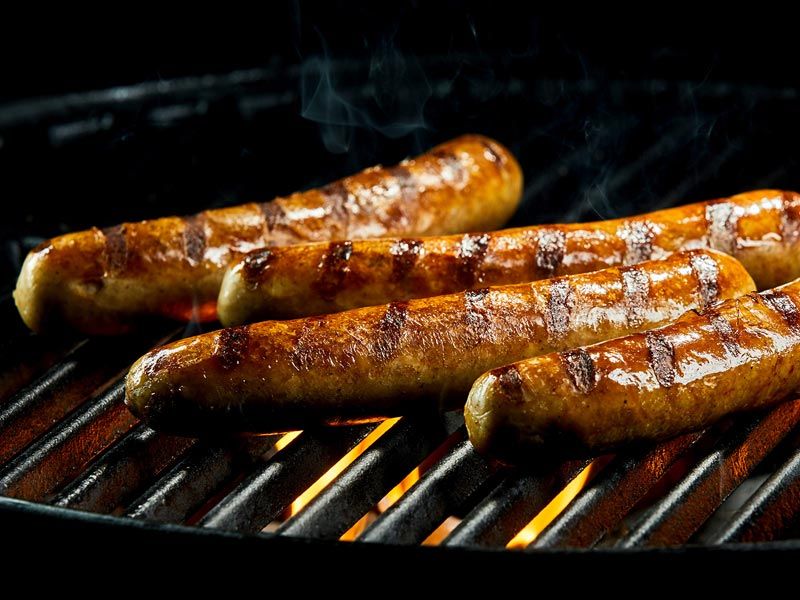 Barbecuing is not distinctively Australian, but it is so deeply ingrained in Australian culture that we couldn't leave it off our list!
It's no surprise that Aussies enjoy grilling, and nothing complements a good barbie like a nice sausage – whether you're at a friend's house or your local Bunnings for a sausage sizzle. Traditional Australian sausages are normally made from pork or beef, but if you're feeling experimental, you may try other animals. Wrap your snag in a slice of bread and top with fried onions and your favorite sauce.
Lamingtons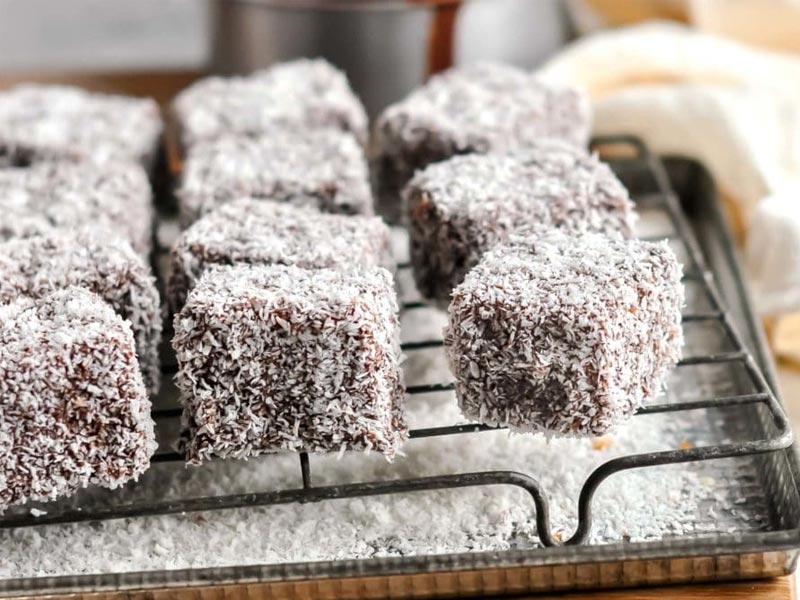 The National Trust of Queensland named this delicious delicacy after Lord Lamington, a former Governor of Queensland, and it became widely known as the "National Cake of Australia."
The lamington is a simple square-shaped sponge covered in desiccated coconut and dipped in chocolate. Other varieties include two layers plus cream or jam filling, which many consider essential. They pair nicely with a cup of bush tea or one of Melbourne's world renowned coffees and can be found in most decent bakeries and cafés.
Although it is believed that the cake was initially served in Toowoomba, its national popularity has seen it take off in cities across Australia. Kytons Bakery in Adelaide currently has the title of best lamington in Australia.
Pavlova
This famous dish was made in honor of Russian dancer Anna Pavlova's tour to Australasia in the 1920s, and both Australia and New Zealand claim to have invented it. The crunchy meringue shell, light fruit filling, and whipped cream topping of the pavlova guarantee it's a family favorite as a genuinely Australian after-dinner treat.
Australian claims to the meal stem from a 1935 recipe penned by a Perth hotel owner. Still, new research indicates that the dish originated in Germany before developing into its modern form in the United States.
Today's Australian offerings are ideal for people with a sweet craving, whatever its origins.
Meat pies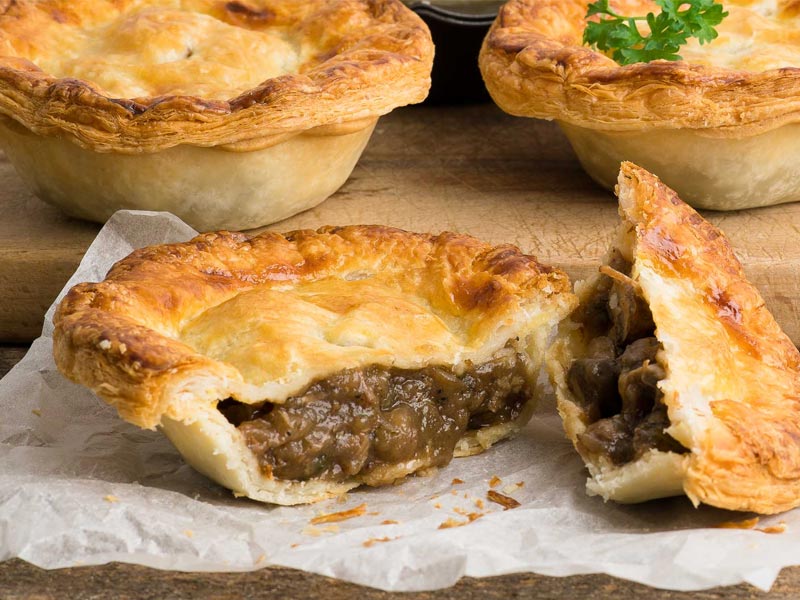 You could believe that a pie is accessible in every flavour and with any filling. On the other hand, a classic Australian pie should be hand-sized, filled with mincemeat and gravy, and covered with tomato sauce. A gourmet version with mashed potatoes and mushy peas is also popular, although any additional variation would undoubtedly fall into a new category.
Pinjarra Balery in Pinjarra, Western Australia, was the prevalent winner of the Great Aussie Pie Competition in 2019.
Annual meat pie competitions are held in both Australia and New Zealand. With 270 million meat pies consumed in Australia each year, it's no surprise that most local bakeries would brag that their meat pie recipe is one of the finest, if not the greatest!
Barramundi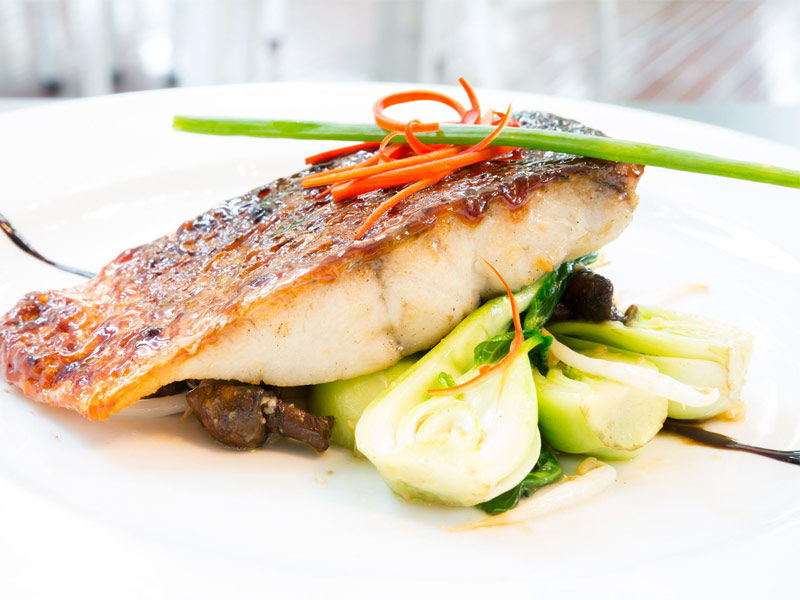 Try fresh Australian barramundi instead of fish and chips, which means "large-scaled river fish" in the Rockhampton area's Aboriginal language. It's a far healthier alternative to battered fish and a real Aussie dinner, grilled, fried, or seared skin-side first.
Whether you catch your own or allow someone else to do the job, traveling up to Queensland will offer you some of the greatest fish in the country.
This Asian seabass is a delightfully flaky white fish with a sweet, buttery taste that pairs perfectly with a salad on a sunny evening.
Toast with Vegemite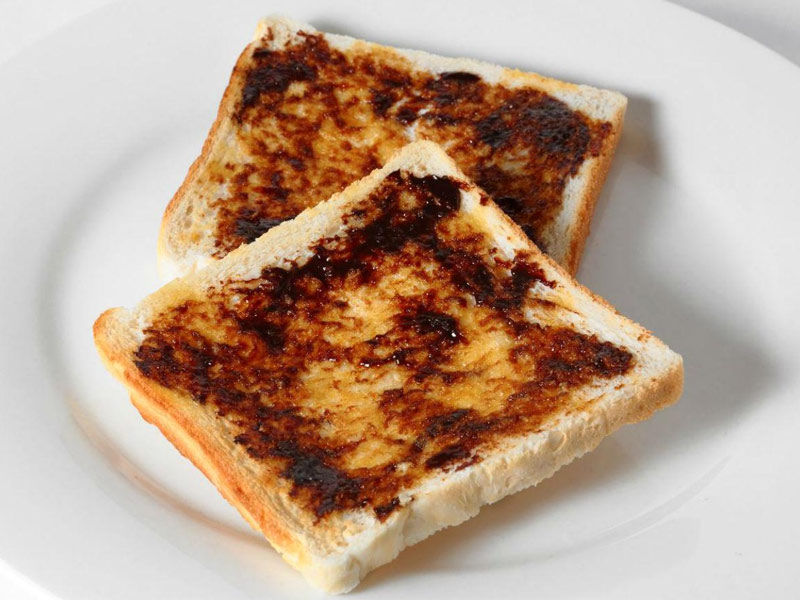 Vegemite on toast is a popular breakfast, lunch, and snack option. Vegemite, like British Marmite, is a vegetarian alternative manufactured from yeast extract rather than veggies.
To prepare your Australian food, toast two pieces of bread and spread liberally with butter but sparingly with Vegemite. It's not something you'd smear on your toast like peanut butter or chocolate spread.
Vegemite, invented by a Melbournian, is high in vitamin B, which has several health advantages, including the idea that it keeps mosquitos at bay.
Kangaroo grilled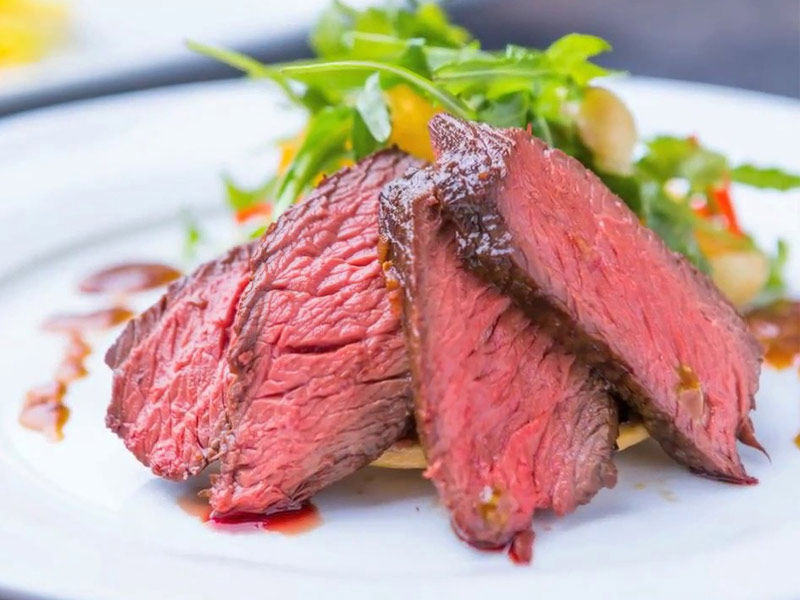 Kangaroo, which is lean and flavorful, is one of the healthiest meats available and a national symbol. But you'd better like your steak blue, or at least rare because Kangaroo is famously challenging to cook and may quickly dry up if left on the grill for very long.
If you don't want to eat an entire kangaroo steak, why not try a Kanga Banga? Kangaroo sausages have become a popular 98 percent fat-free alternative to its porky counterpart, and they are excellent when grilled!
In terms of flavour, this Australian food is most similar to beef. On the other hand, Kangaroo provides more protein and iron than beef and fewer calories and fat. It's also rich in omega-3.
Fish and Chips and Dimmies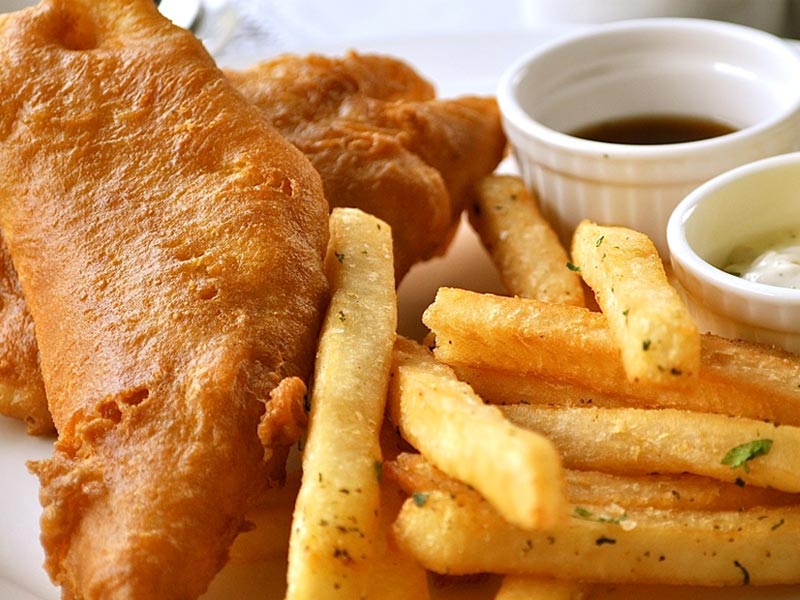 Fish and chips, like BBQ, are not indigenous to the sun-kissed country; they are simply a local favorite. If you want Aussie fish and chips, look for Australian fish, like barramundi or John Dory.
The Chinese dim sim, usually added to fish and chips, is the one-of-a-kind addition. The dim sim (a type of pork mince dumpling) was originally introduced to the Australian palette in the 1850s when gold rushes across Victoria drew large crowds of natives and immigrants, many Chinese.
There was no turning back after the long-suffering gold miners got a taste for the dim sim. Today, practically every fish and chip business in the country serves them deep-fried rather than steamed.