China is best known for its delicious and mouth-watering food. Chinese food plays a major role in influencing Chinese culture. Fromm Hakka noodles to delicious pork, Chinese food is ruling the taste buds of people from all over the world. With magnificent history, exquisite flavors, and pleasing aroma, Chinese food has become a must-try dish on every menu.
Chinese food is loved by every foodie and hence we have brought you some of the delicious and mouth-watering Chinese food that is a must-try if you want to give yourself a lavish treat. So, let's begin with the list of delicious Chinese food……..
LIST OF SOME DELICIOUS CHINESE FOOD
Hotpot-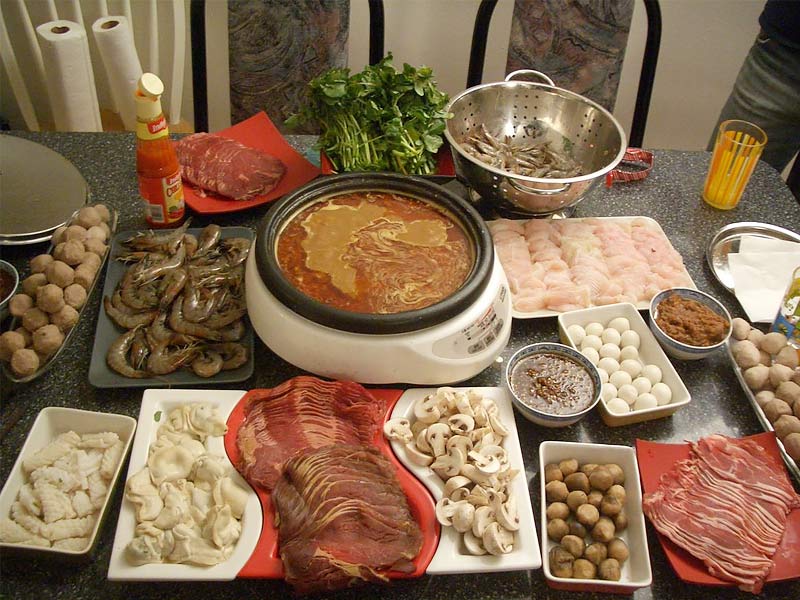 If you are a lover of Chinese food, then hotpot is one of the best options available for you. The whole secret of this amazing Chinese food lies in its broth. In the broth, all vegetables and meat slices are cooked. And you also get to choose your own broth flavor such as mushroom, tomato, original, spicy, and so on.
However, the flavor can be different according to the sauce you prefer to go with the meat. There are hundreds of hotpots available, but the classic one is peanut butter with smashed garlic and chopped onion that too dressed with sesame oil.
Sichuan Pork-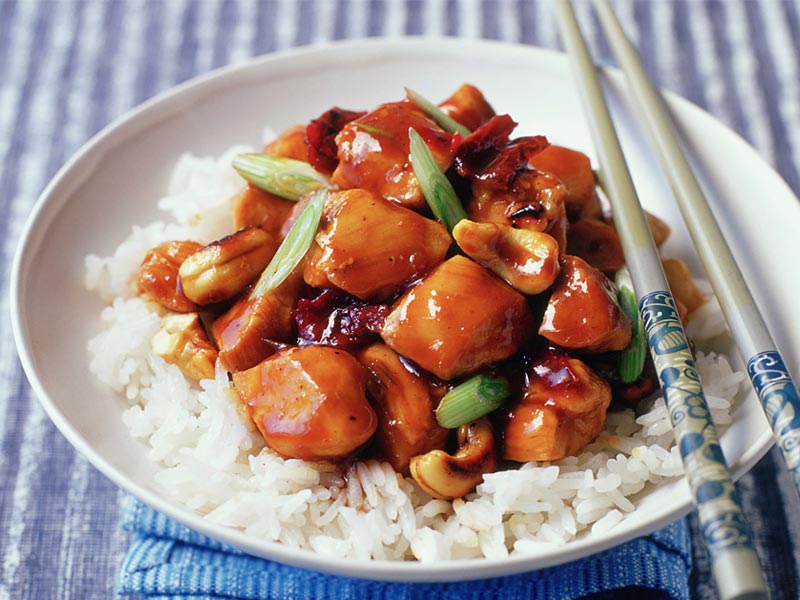 Another mouth-watery and super delicious Chinese food on the list are Sichuan Pork. Instead of cooking it in a stir-fry or deep-frying which consumes a lot of oil and can easily overcook the pork. This dish is prepared by boiling the pork in water with a coating prepared from egg white and starch so that it can preserve the tenderness and freshness. The meaty broth is a typical Sichuan cuisine, and it features a spicy taste. With every single bite, you will feel the abundance of juices that, too, with a fresh and fragrant spicy aroma.
Shrimp with Vermicelli and Garlic-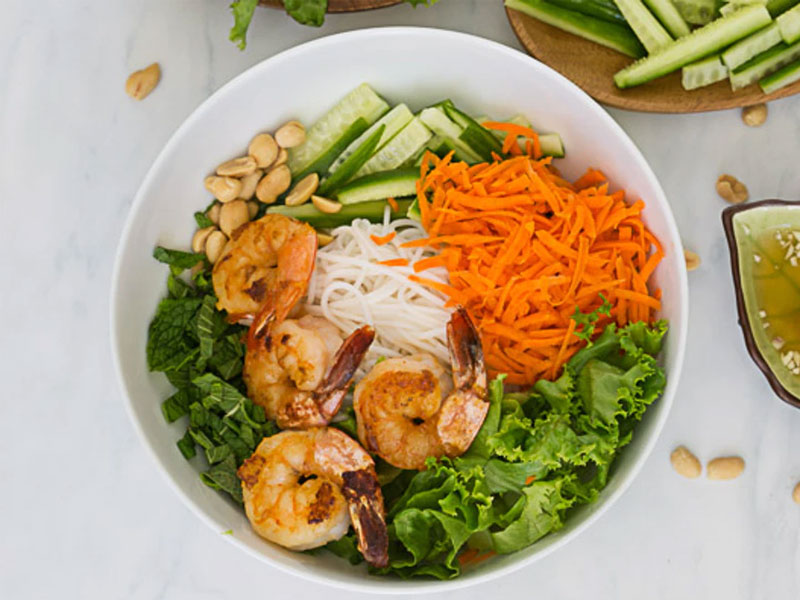 Next in the list of delicious Chinese food we have Shrimp with Vermicelli and Garlic. This Chinese dish is favored by foreigners and the Chinese younger generation a lot. It is a steamed dish that brings out the aroma of every single thing it has. It has heavy garlic with amazing seafood sauce flavors that blend with the freshness of juicy shrimp. The vermicelli at the bottom of the dish absorbs every single drop of this tangy and delicious sauce that runs down.
The secret of this delicacy lies in the yellow wine that captures the aroma and highlights the flavors.
Dumplings-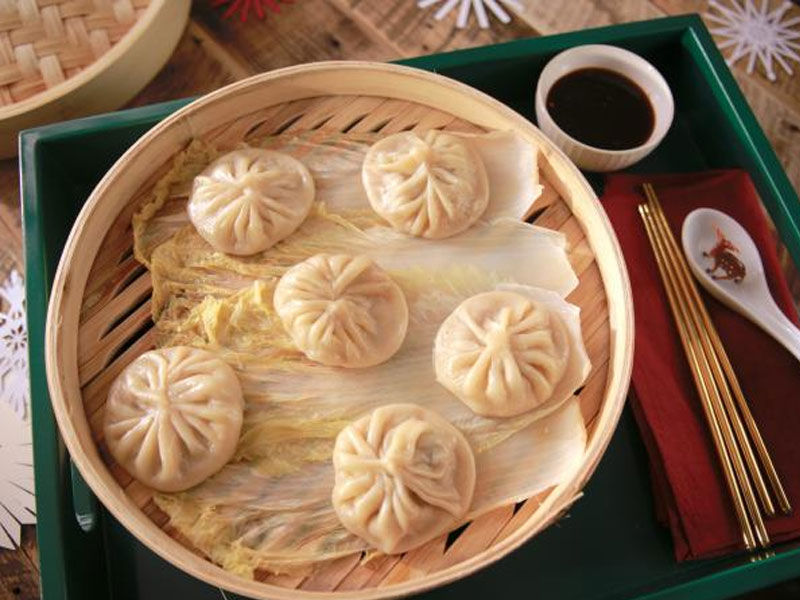 Talking about Chinese foods, how can we forget tasty and cute dumplings. Super tasty dumplings comprise minced meat and chopped vegetables that are wrapped in a thin dough skin. These cute dumplings have a history of over 1,800 years and are popular traditional food in Northern China. The popular fillings of these cute dumplings are diced shrimp, ground chicken, beef, minced pork, and vegetables. They are cooked by steaming, boiling, or frying.
Peking Roasted Duck-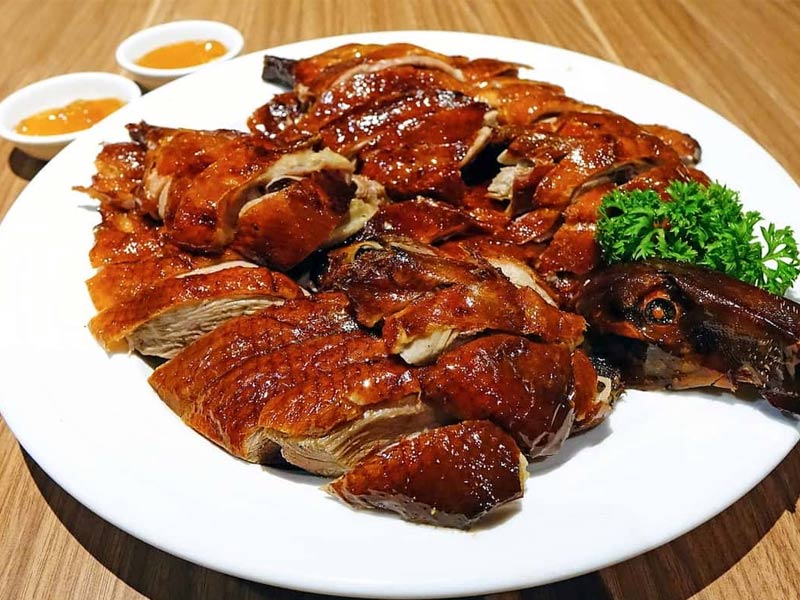 The famous dish of Beijing, Peking Duck enjoys world fame and is one of the national dishes of China. Peking duck is savored for its crispy and thin skin. This crisp duck is eaten with pancakes, sweet bean sauce, or soy with mashed garlic. Don't forget to give this a try in Beijing.
Steamed Vermicelli Rolls-
Steamed Vermicelli rolls are must-order Chinese food. They serve as an excellent choice in Guangzhou teahouses, morning tea restaurants, and street food night bazaars. It serves as the best delicacy in China's middle-class restaurants. The dish is prepared with thin white sheets of rice starch that are rolled with several fillings. Some preferences for the filling include pork, shrimp, oyster, lettuce, egg, mushroom, and watercress.
Then the rolls are steamed together to get the perfect blend of flavors and then are sprinkled with cooked peanut oil, chili sauce, raw soy sauce, or sesame paste depending on the individual's choice.
Sweet and Sour Pork-
Sweet and sour pork is the next amazing Chinese food on the list. With the bright orange-red color and delicious sweet and sour taste, the dish is loved by all. Earlier it was just sweet and sour pork, but further developments have been made to the dish to meet the demands. Now, the pork can be substituted with other ingredients like chicken, ribs of pork or beef, and so on.
Ma Po Tofu-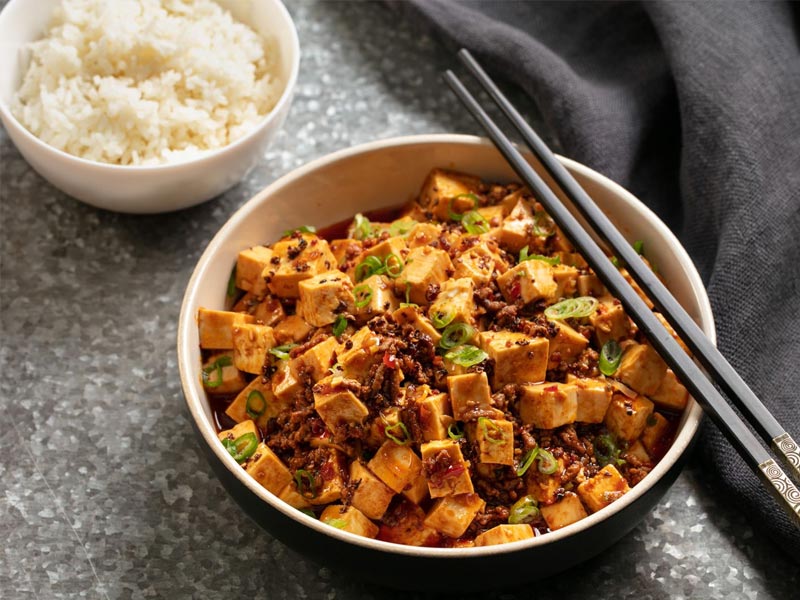 One of the most famous and delicious Chinese dishes in the history of Chinese cuisines is Ma Po Tofu. The dish perfectly describes the hot and spicy taste that comes from the pepper powder, a kind of condiment that is used in Chuan Cuisine. This milky and delicious tofu is enriched with reddish-brown ground beef and chopped green onion. The dish is a must-try.
Spring Rolls-
How can we forget spring rolls while listing out the mouth-watery Chinese food? Spring rolls are a Cantonese dim sum of cylindrical shape and are super delicious at the same time. The fillings of the spring rolls include meat or vegetables, and the rolls taste sweet yet savory. The flailing is wrapped in the roll wrappers and then fried till they get their iconic golden-yellow color.