Gurez Valley is a valley in the union territory of Jammu and Kashmir. In the high Himalayas, Gurez is on the reasons that Kashmir is called the heaven on earth. Located 123 km from Srinagar, Gurez Valley is one of the most beautiful places to visit in India. Surrounded by gigantic Himalayan mountains, enchanting meadows and endless greenery, Gurez Valley is a nature lover's paradise.
Gurez Valley is situated 2,400 meters above sea level. Home to rich flora and fauna, Gurez is famous for its Himalayan Brown Bear and snow leopards. It is also the gateway to Gilgit, the part of Kashmir that is under illegal occupation of Pakistan.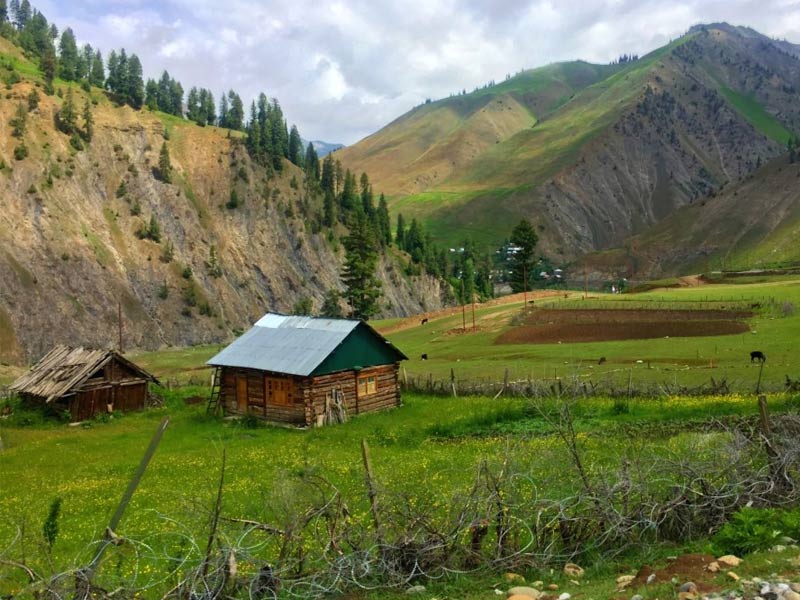 Gurez Valley is geographically divided into three parts; two of these parts are currently under the occupation of Pakistan. Gurez Tehsil is the part of Gurez Valley that is administered by India. Gurez witnesses heavy snowfall during the winters and the snow-capped mountains make the entire landscape look like a dream. Streams gushing down the valley while creating a soulful melody as they cut through fields and rocks to make their way, is one of the many things that one can remember for a lifetime after visiting Gurez.
The valley has emerged as a popular tourist destination for adventure junkies and nature lovers.
Top Attractions of Gurez Valley
Habba Khatoon Peak: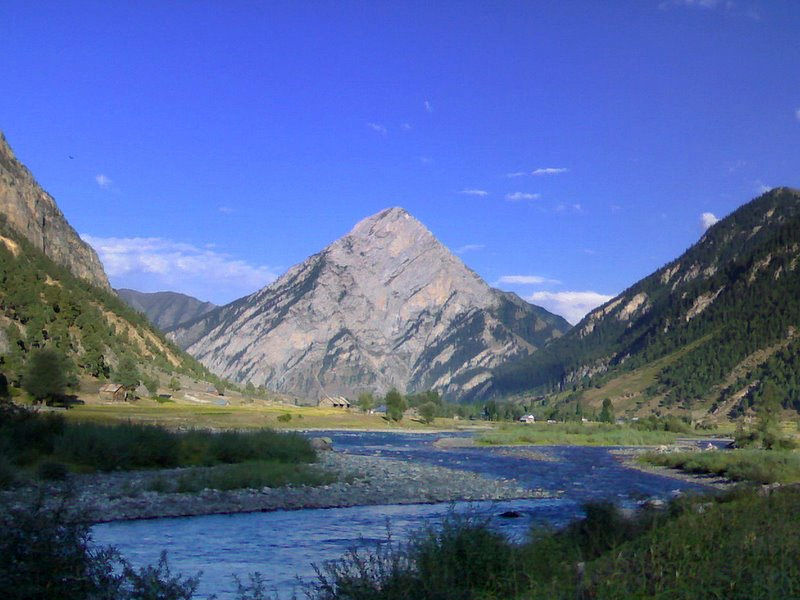 The peak has been named after a Kashmiri poet. Overlooking Dawar, the mesmerising Habba Khatoon Peak, is one of the best gifts to Kashmir by mother nature. Driving through the Razdan Pass, which is a high altitude road connecting Gurez and Srinagar, is one of the most adventurous activities to indulge in while exploring Kashmir. For those who love off-roading, this road will certainly give you the excitement you've been looking for. The pass makes its way through jaw dropping landscapes that make every second of the bumpy ride worth it.
Kishanganga River: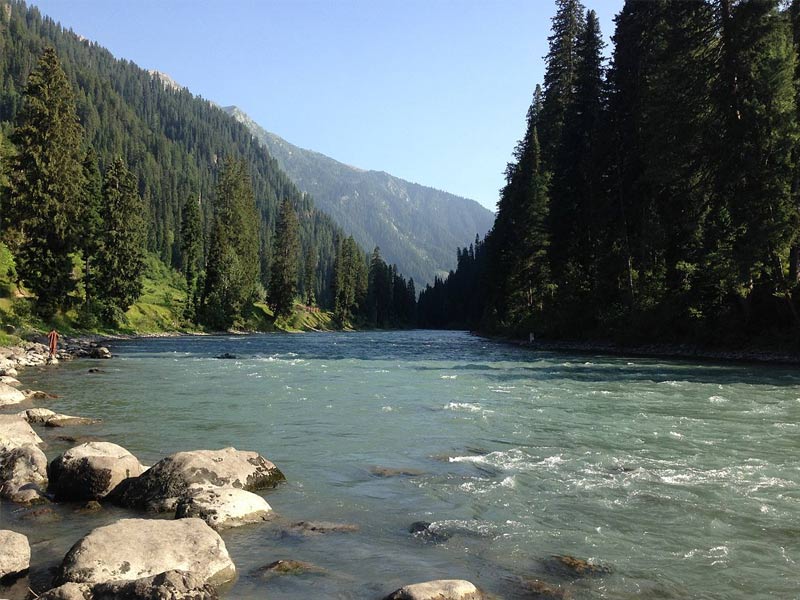 There are several rivers, streams and waterfalls in Gurez that add more value to its beauty. Kishanganga river is one of the most important and scenic rivers in the valley. The entire Gurez valley is on the banks of this river. Trout-fishing is one of the popular sports in the region that you can try while visiting Kishanganga River. The locals here are friendly and they will easily help you with the sport. While in Gurez, always keep your camera ready as there are hundreds of gorgeous sites that deserve to be captured and shared.
Exploring Dawar: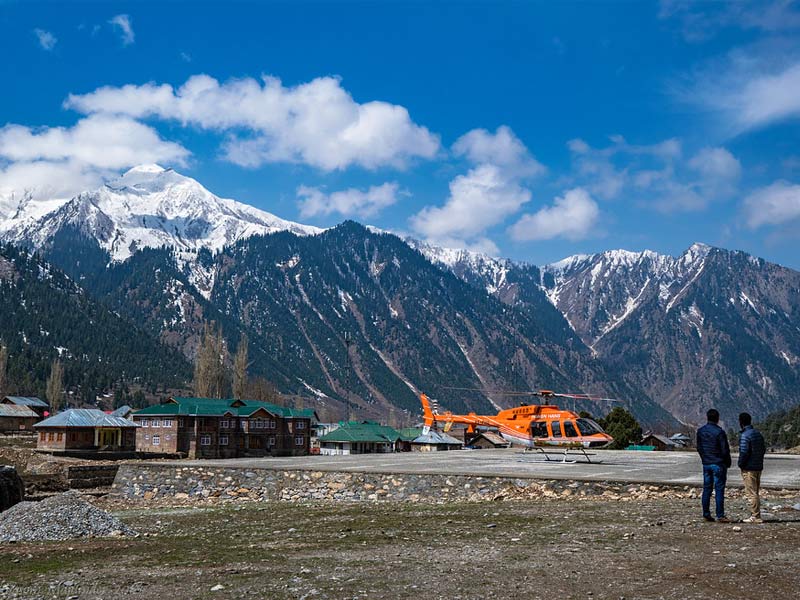 Dawar is the central township of Gurez Valley. Dawar is a beautiful town surrounded by mountains and several villages that earn their charm from Kashmiri style wooden cottages. Dawar is one of the best places to enjoy some traditional Kashmiri dishes and have a cup of Kahwa. From traditional food stalls to restaurants and from filling stations to ATMs, there's everything in Dawar that you need for a comfortable trip.
Things You Need To Take Care of While Exploring Gurez
Gurez might be a beautiful place to explore, but this beauty can be deceiving. It is a part of Kashmir and located just across the sensitive line of control. Make sure that you have proper documents and ID cards as there are several police and army check posts where you'll be required to show your documents.
Also, try to stick around main tracks and avoid wandering off to unknown areas as it may involve security risk. If travelling alone, hire an authorised guide. Avoid going to unknown areas alone. Always have your trekking kit and some packaged food with you, as Gurez is a mountainous region and there aren't city-like facilities at every other corner.
Where to stay in Gurez Valley?
While travelling in a place like Kashmir, finding a proper place to stay can be a tricky task. But these are enough homestays and lodges in and around Dawar and you won't find any difficulty in finding accommodation. The tourism department has also done a great job of setting up hotels for tourists in the valley, and you can easily book them online in advance. However, if you want to get closer to the valley, staying in one homestay near the villages would be a better option.
Wular Lake: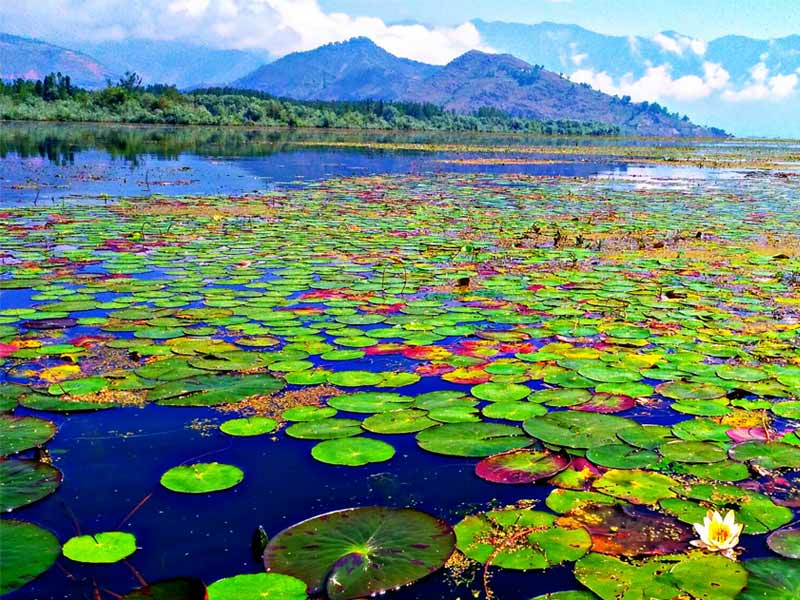 You'll find Wular Lake on your way to Gurez. Located just before Bandipora, Wular Lake is among the largest freshwater lakes in Asia. You must visit the serene lake that is located amid endless greenery.
Harmukh: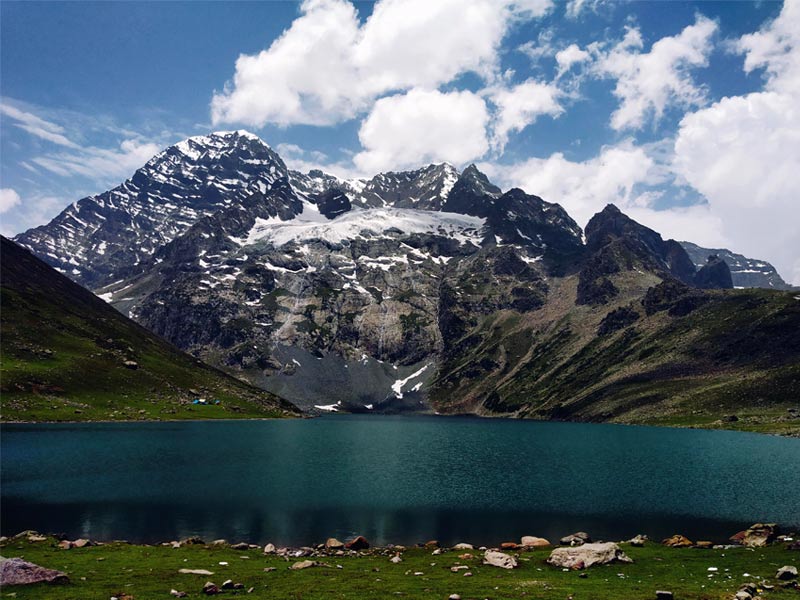 Harmukh is a very sacred mountain peak in Ganderbal district. One can climb the peak from Arin Bandipore. You can also get a majestic view of the peak from the Razdan Pass, but there's a different thrill in climbing the peak. Harmukh offers a magnificent bird's-eye view of the entire region.