There's something about holiday feasts that makes us all giddy. It's the joyous atmosphere, the gathering of loved ones, and a tray of delectable delicacies that combine to make a feast more enjoyable. With Christmas quickly approaching, many of us are arranging get-togethers with family and friends. There is no celebration without hors d'oeuvres to set the tone for the main course.
Your visitors will be looking for some appetisers to go with their mulled wine among all the sweet delights of gingerbread and plum cake. Finger snacks are ideal for sneaking into all those drinking and chatting sessions without leaving a mess.
Traditional Trifle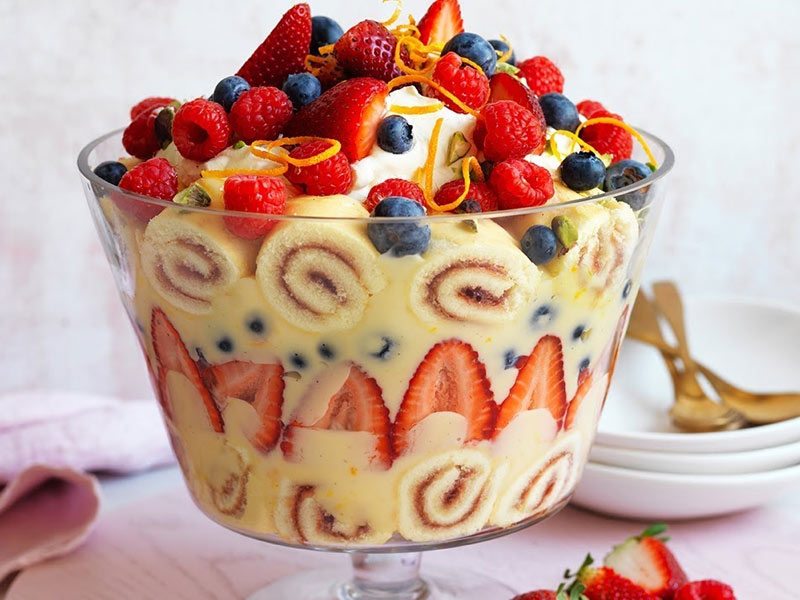 Trifle is a rich, decadent, alcoholic British dessert that has long been a Christmas time favourite. Cake slices are soaked in sherry before being piled with fruit, custard, jelly, and whipped cream.
Baked Alaska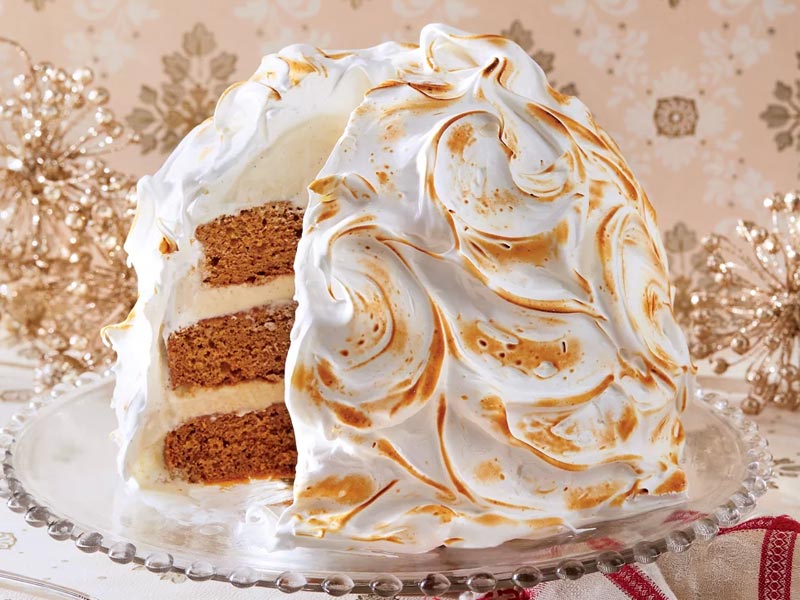 Baked Alaska is a fantastic Christmas food. What's not to love about cake, ice cream, and a delicate meringue topping? This adaptable recipe yields either one giant cake or numerous little, individual sweets. Another fun approach is to flame the meringue tableside, like the experts do.
Gingerbread cookies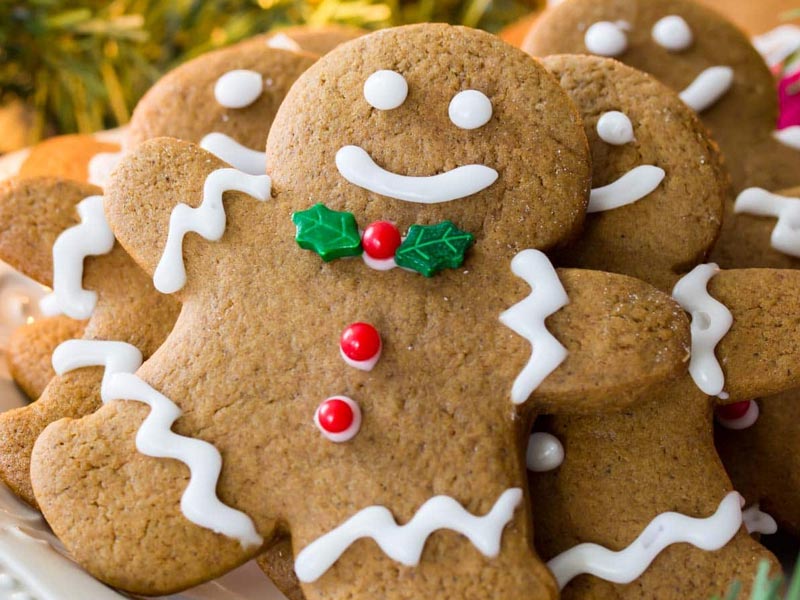 What are the holidays without a cookie jar full of gingerbread men? This recipe yields fluffy, warmly flavoured cookies that youngsters will devour. Making these may be enjoyable for the entire family; have the kids assist you in cutting and decorating them.
Eggnog cookies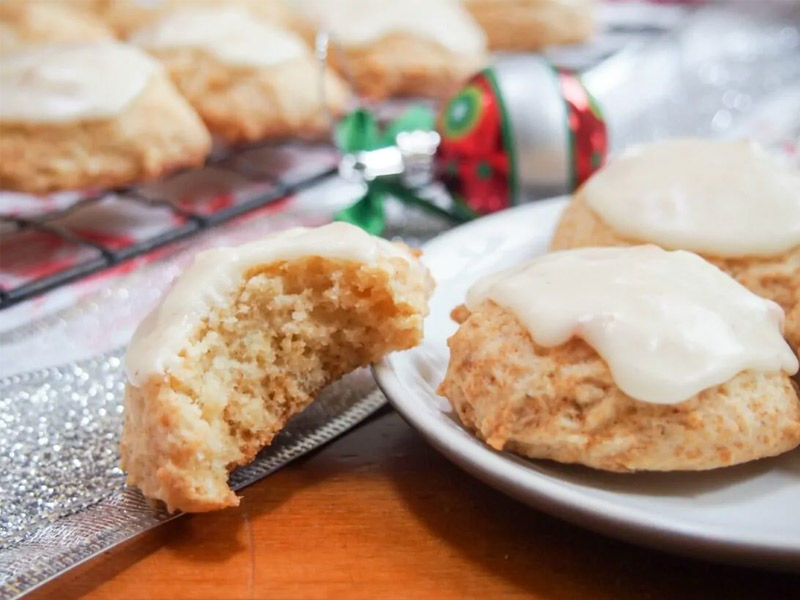 If you enjoy eggnog, you will enjoy these eggnog cookies. This quick-and-easy dish is ready in just 30 minutes, making it an ideal last-minute option for tree-trimming parties or unexpected Christmas guests.
Rum Balls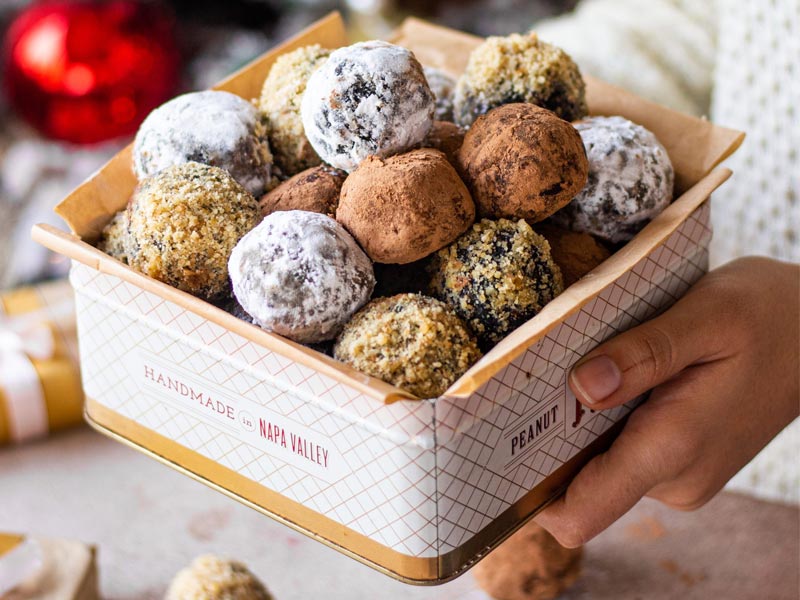 Rich, rich, boozy chocolate rum balls are a classic Christmas food that will quickly become one of your favourites. They're a delicious after-dinner treat with coffee or a lovely make-ahead Christmas present.
Panettone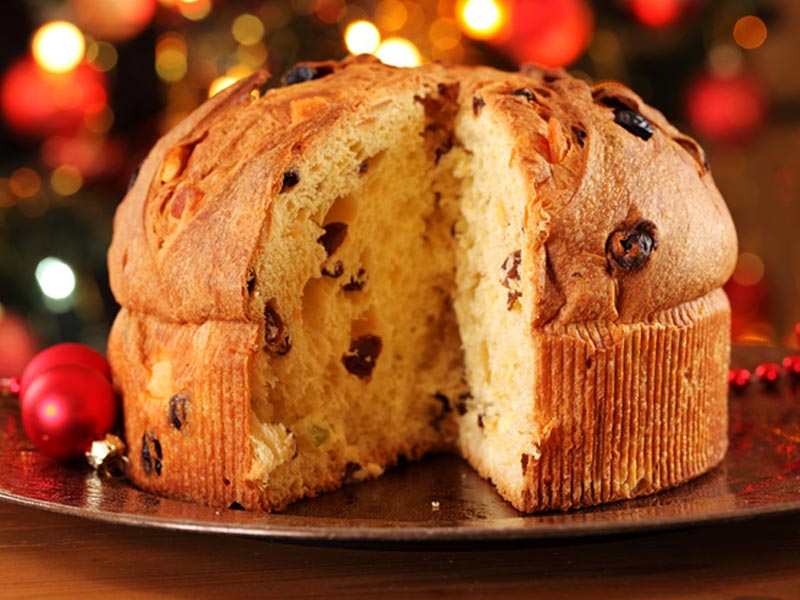 Panettone is a tall, magnificent dome-shaped cake that originated in Italy and has since gained worldwide popularity. It's not the simplest wintertime treat to prepare, but it's certainly spectacular (and wonderful for gifting) when you're feeling adventurous.
Sticky coffee pudding 
Sticky toffee pudding is a traditional Christmas dessert in the United Kingdom, and it's also one of Harry Potter's favourites in the novels! For an ultra-decadent treat, a dark, dense, date-filled cake is smothered in rich toffee sauce. Make it a few days ahead of time to allow the sauce to soak in for a truly rich and sticky experience.
Mutton kebabs 
Kebab of Mutton Kebabs are always a good choice. Every non-favorite vegetarian's are mutton kebabs. Mutton slices that have been grilled to perfection are juicy and flavorful.
Bread with chicken and garlic
This one is for the younger members of the party. Kids adore garlic bread, so prepare this chicken-stuffed garlic bread for your Christmas celebration, and both kids and adults will like it. Here's the full recipe.
Christmas Tree Pizza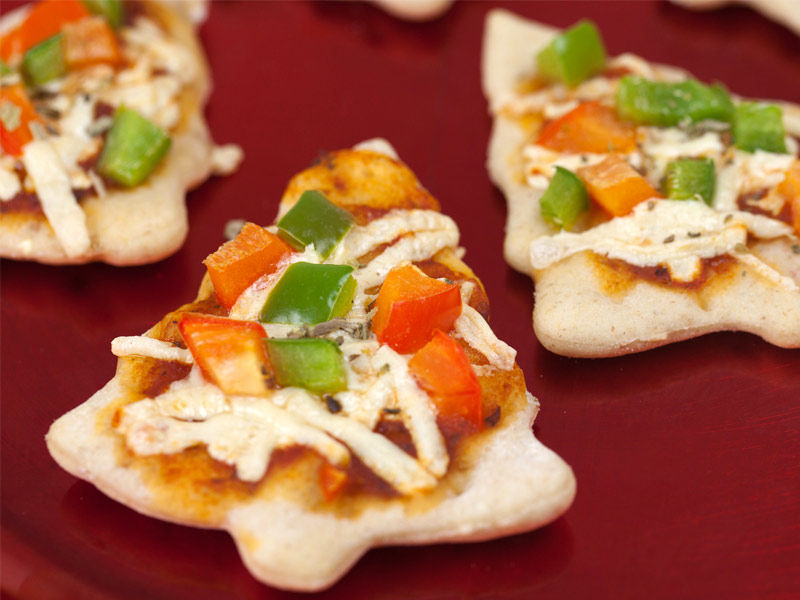 This will be the highlight of your holiday appetiser table. Small pizza slices topped with pesto and other vegetables will go in a flash, like a charming Christmas tree. The recipe may be found by clicking here.
Stollen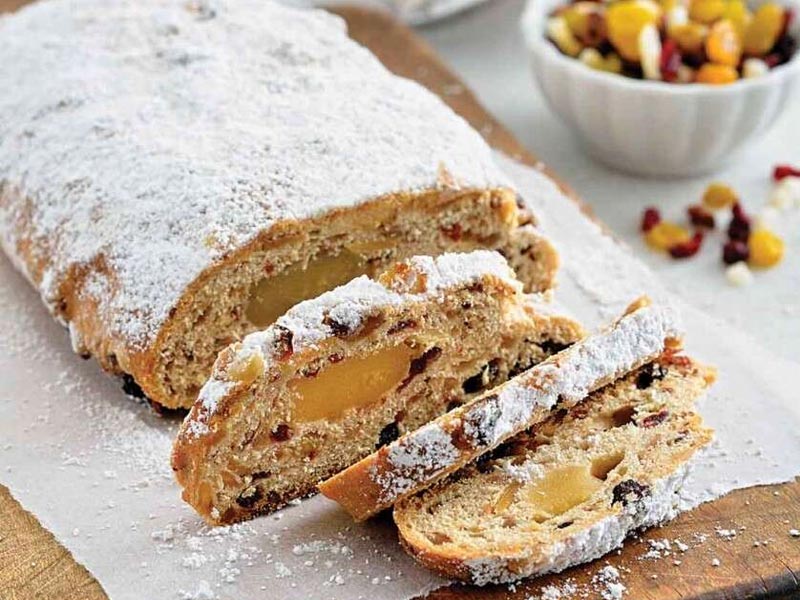 Stollen is a wonderful Christmas treat from Germany. The sweet bread, which is filled with marzipan and fruit and coated in a jammy glaze, is generally produced just for the holidays, but it's so excellent that you might want to eat it at other times of year.
Sugar cookies
With their delicious buttery flavour, sugar cookies usually remind us of Christmas. This recipe yields enough cookies to enjoy at home as well as share with guests.
Sugarplums
Sugarplums are a traditional Christmas sweet that has been immortalised in poetry and, most notably, in the ballet "The Nutcracker." Make a batch of these delectably fruity and nutty confections for your typical Christmas food.
Yule Log
A classic dessert table would be incomplete without a yule log. This traditional Christmas cake is rich and indulgent, and it will undoubtedly please everyone at the table.
Brandy-Spiced Fruitcake
Christmas fruitcake is unquestionably better when made from scratch! You'll be astonished by how great this tastes, since it's loaded with fruit and spices, as well as brandy and orange juice to balance out the flavour.
Pumpkin cake roll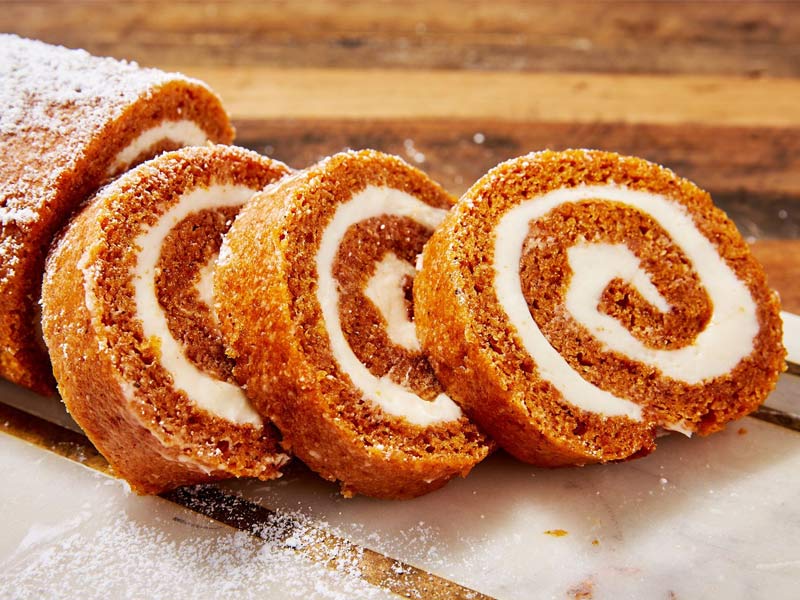 This best-selling pumpkin cake roll has an enticing cream cheese filling. It's a popular Christmas cake, and one mouthful will show you why. Make two and freeze individual slices covered in plastic wrap for dishing when friends and family visit during the holidays.
Turkey Potato Chops
Make these shallow-fried minced pork and potato chops for your Christmas food. The crispiness and powerful flavours of this delight will brighten the evening. The recipe may be found here.
Bacon-Wrapped Stuffed Dates
These bacon-wrapped stuffed dates, often known as 'Devils on Horseback,' are a classic seasonal snack dish that can be found in practically all Christmas food. The dates are stuffed with cream and chives and wrapped in bacon wrappers. It is also a healthier option because it is baked.