Jaipur, also known as the Pink City, is well-renowned for its forts, palaces, and rich heritage, culture, and customs. Aside from all of these well-known sights, the one thing that has people talking about the city is its diverse and distinct flavours of street food products and alternatives.
You will never run out of cuisine alternatives to sample when visiting Jaipur. Rajasthani food's mouthwatering and distinct tastes would make you fall in love with it.
Here are some of the most well-known street food of Jaipur that should not be missed for an unforgettable flavour.
Pyaaz kachori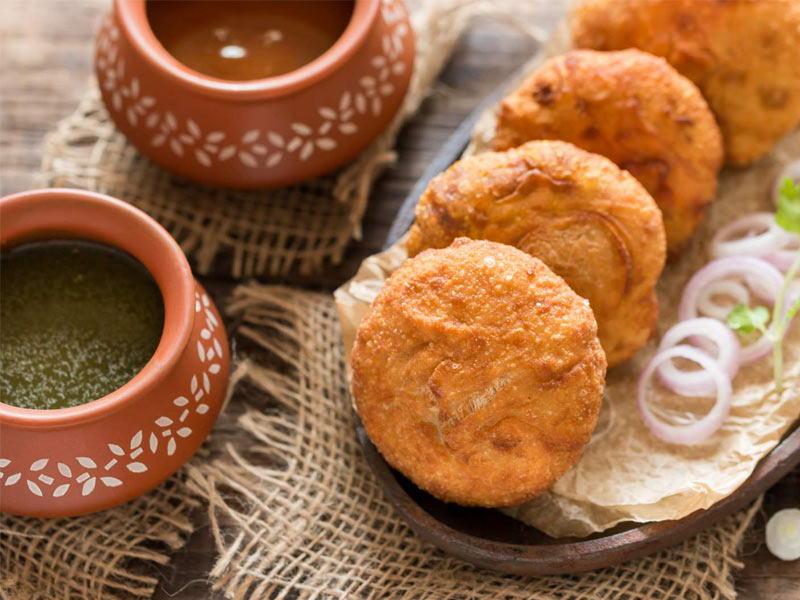 It is a Jaipur specialty that should never miss under any circumstances. These Kachoris are heavy in calories but much more in flavour. You will constantly be tempted for more after you have experienced this delectable meal. There are around 50 different variants of this meal to try. Visit the restaurant and sample the excellent street king food.
Rawat Mishthan Bhandar is the finest location to start.
Kathi roll
If you enjoy rolls and seek a location where you can obtain some fantastic kinds of Kathi and chicken rolls, you can go to Jaipur's well-known Al Bake. There are several different types of Kathi rolls to select from. The super-delicious flavour will make you fall in love with it right away. Your journey to Jaipur would be completed unless you try the Kathi rolls of Jaipur.
Al Bake, M.I. Road is the ideal spot to try.
Mirchi vada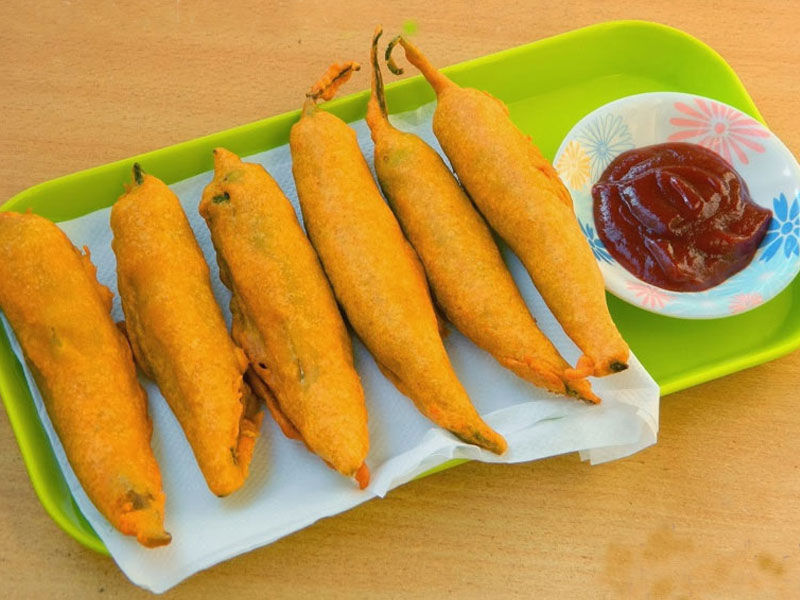 Jaipur's version of the chilli fritter is famous throughout the Indian subcontinent. The native spices and asafoetida (hing) added to the gramme flour batter into which the green wax pepper is dipped and then deep-fried are what set it apart. This chilli-like dish is chopped in the centre and packed with a seasoned mashed potato mixture before being deep-fried and served hot in some of Jaipur's top street food stalls.
Mirchi Vada may be found on the streets of the Pink City at any time of year, but notably around the onset of winter, which is the finest time to visit Jaipur. A plateful of them with some sweet tamarind chutney, spicy mint chutney, and a cup of hot masala chai will satisfy your hunger.
Omellete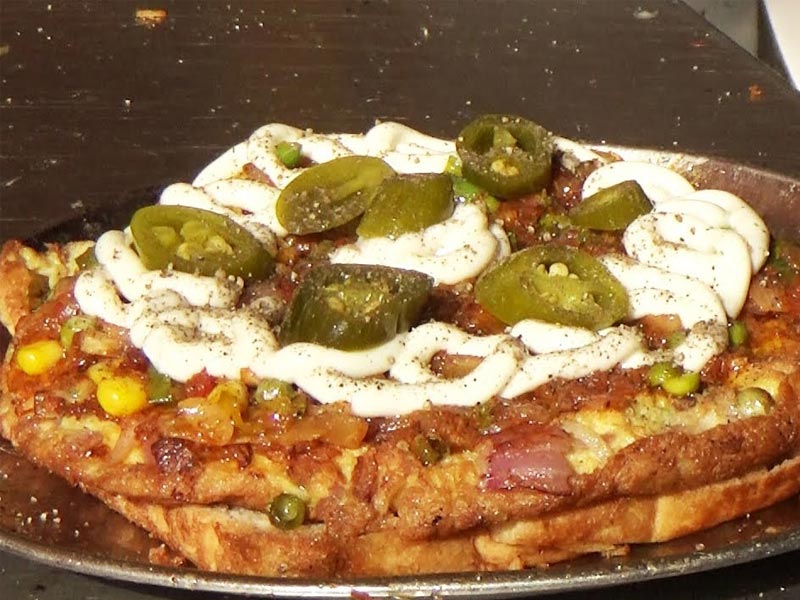 The city of Jaipur is a must-see for all egg connoisseurs. Even in the middle of the night, the city offers many excellent eateries where you may sample some great and delicious tasting omelettes. The mix & match and fusion of omelettes are Jaipur's specialty.
The spicy omelette with mouthwatering chutneys is a tourist attraction in and of itself. This meal is also a favourite among the locals.
Sanjay Omelette in Bapu Nagar is the greatest spot to try it.
Mutton Tikka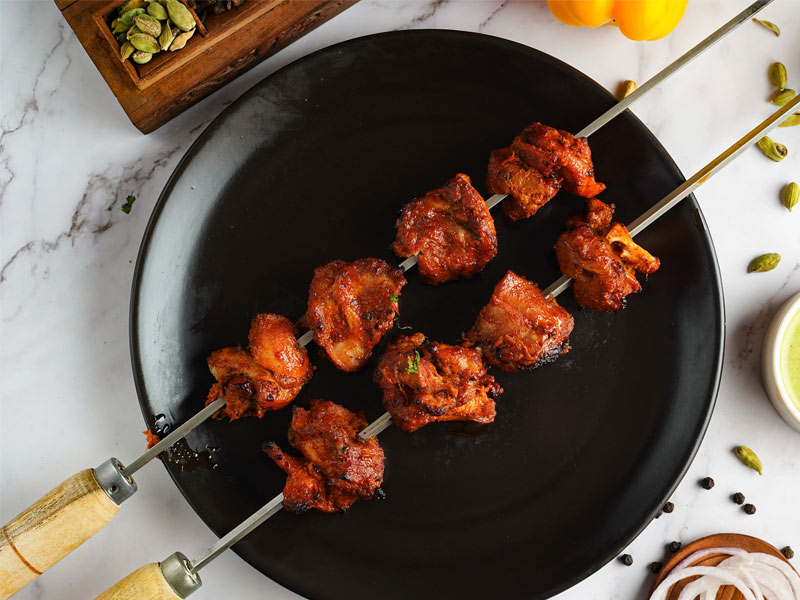 Most people assume that Jaipur is a vegetarian city. Still, you will be amazed by the diversity and excellent tastes of the non-vegetarian foods available here. Mutton tikka is another example of how Jaipur can provide some delectable non-vegetarian delicacies.
The juicy, spicy, and delectable mutton tikka is something you will not be sorry to spend your money on. These are nothing short of delectable.
Sethi Barbeque at Raja Park is the finest venue to try.
Shrikhand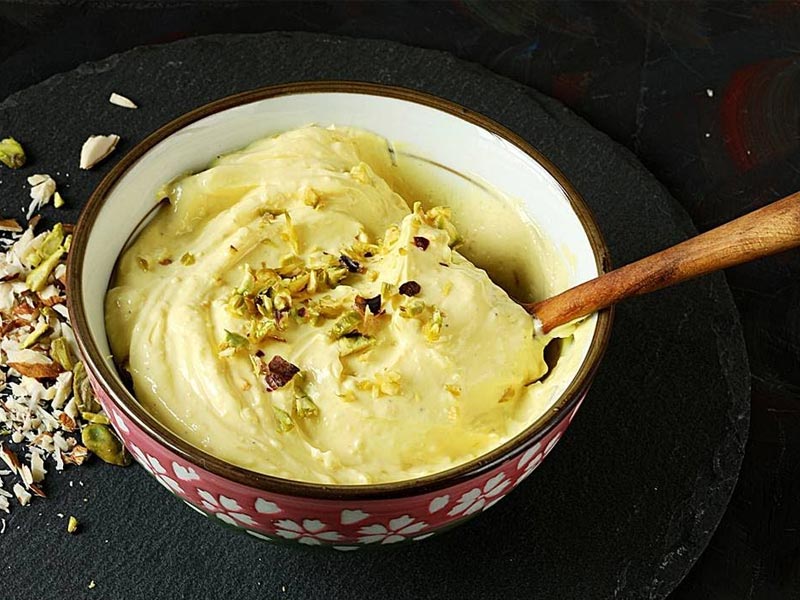 Shrikhand is a Jaipur specialty and hence one meal that you should not miss when in Jaipur. The dish's thick and creamy texture, as well as its delectable flavour, will stay with you for a long time.
The meal is served hot, with seasonal nuts as garnishes. The dish's delicious flavour will undoubtedly drown out whatever tension you are experiencing in your life.
Falahaar in Saraogi Mansion is the ideal spot to try it.
Rabri ghevar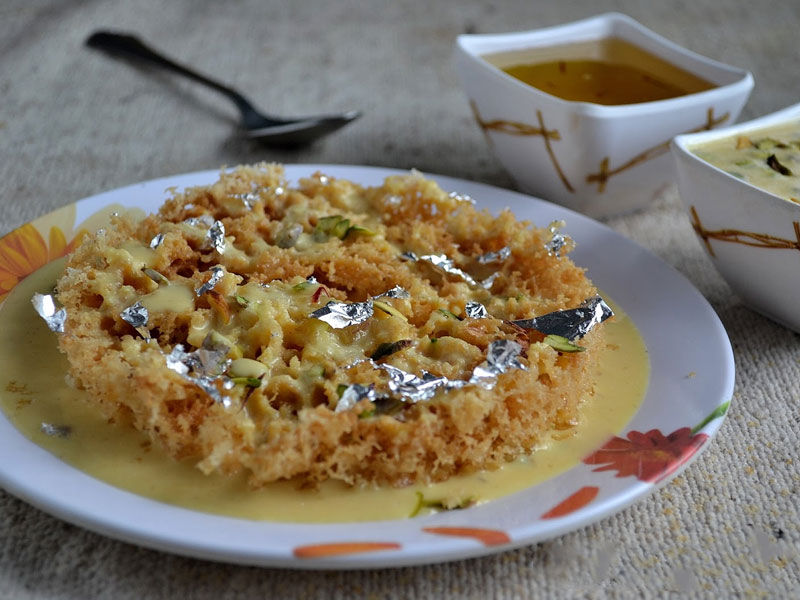 This unusual mixture is one of Jaipur's other delicacies, and it is a favourite meal of many locals. The dish is so well-known that no tourist leaves Jaipur without trying this delectable and incredibly delightful combo. There are several local venues where you may get this delectable delicacy for yourself at a reasonable price. It is one of the suggested foods that should not be overlooked.
Laxmi Mishthan Bhandar Johri Bazaar is the finest place to try.
Paan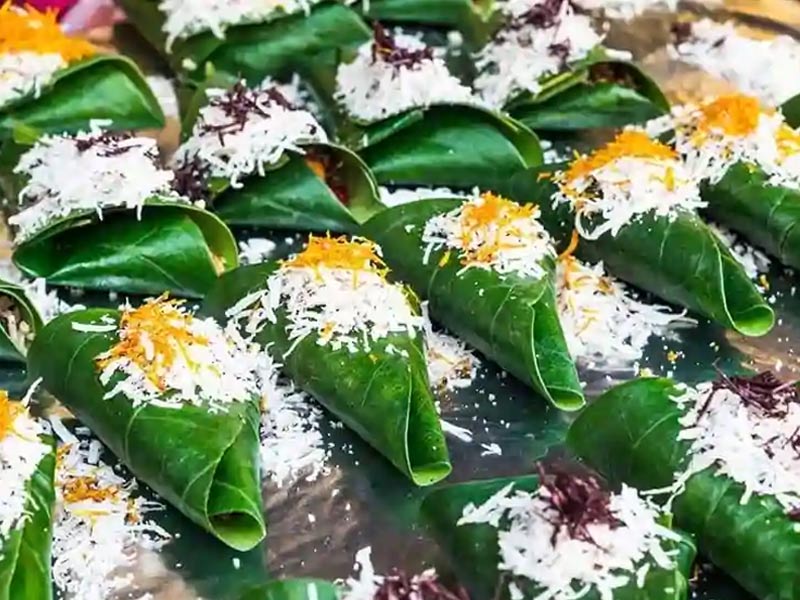 If you haven't had Jaipur's world-famous paan, you haven't tried anything. This paan and its tastes are an enticing lure that draws most of Jaipur's local population every night.
Although there are many other types of paan available in Jaipur, the taste and flavour of the Meetha Paan are simply unrivalled. As a visitor, you should try this paan to have a flavour of something new.
Murli Paan Bhandar on Tonk Road is the finest spot to try it.
Momos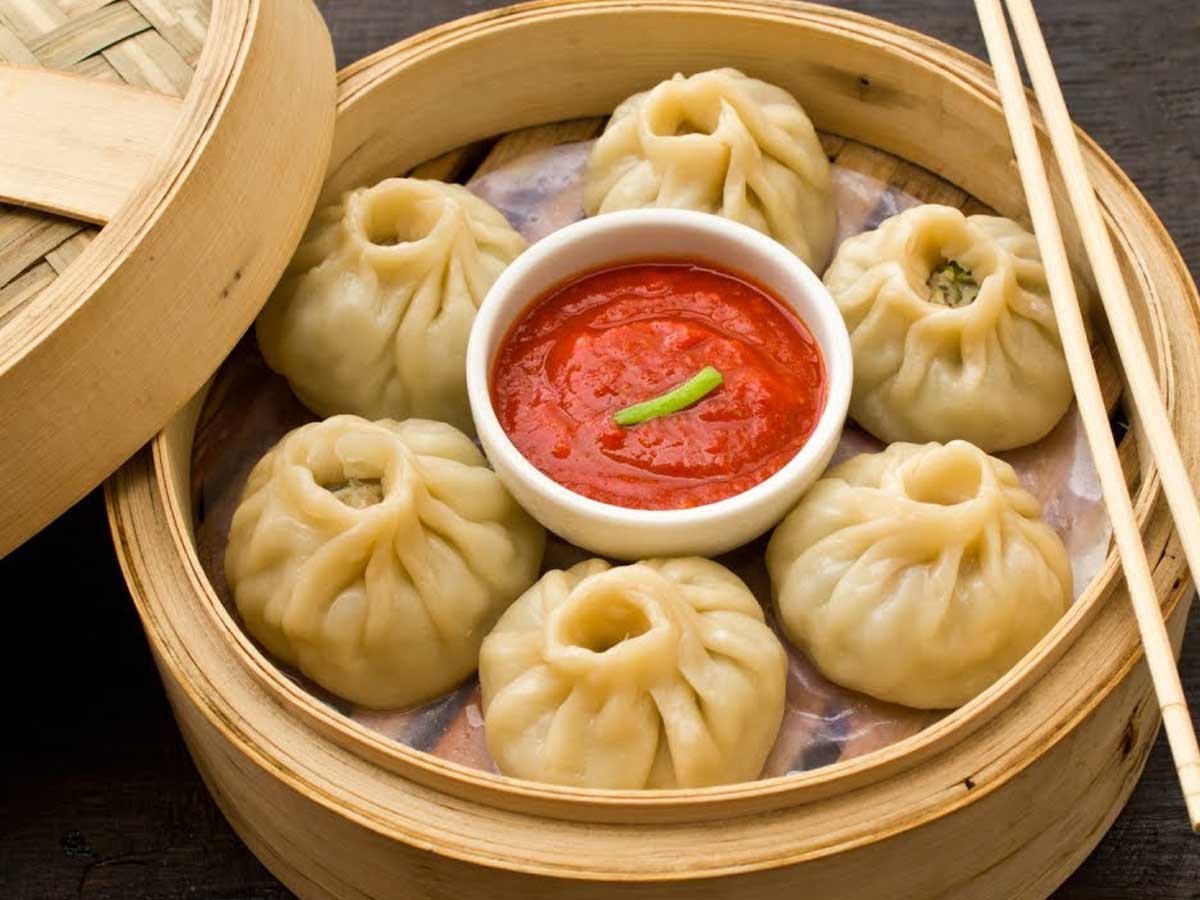 Momos fans may be found in Jaipur, as they are in other parts of the world. The flavour of the momos found in Jaipur, on the other hand, will not be found anyplace else. The momos produced in Jaipur are among the nicest things to eat in the city.
The freshly cooked momos, together with the extremely spicy and chilly red chutney, are enough to provide you with an unrivalled flavour.
Lane 4 at Raja Park is the ideal spot to start.
Falahaar
Jaipur is not just for those who like exquisite meals daily. However, it is also a location for those who observe fasts but still wish to eat delectable, delicious, and healthful cuisine. Still don't trust us? The great range of Falahaar culinary products, on the other hand, is something you should try.
A wide variety of tasty and delectable Falahaar or fasting food items will always be a suitable alternative when fasting.
Saraogi Mansion is the finest spot to start.