Texan culture is a wonderful mash-up of many different influences that still retain its distinct identity. The state is as diverse as it is large, with everything from the historic Alamo to the fastest growing cities in the country.
Naturally, Texas foods play an important role in society.
Barbecue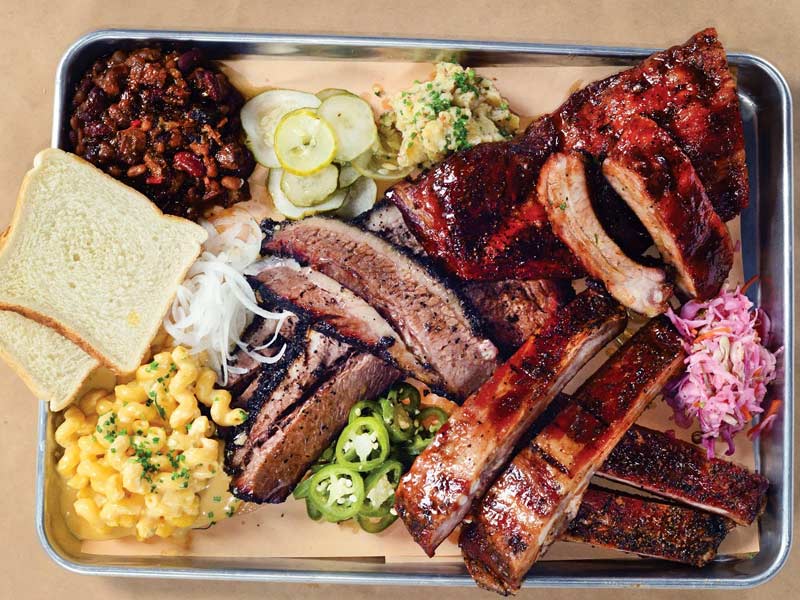 Texas cuisine revolves entirely around meat. Brisket, ribs, and sausage are the most popular food items at any barbecue joints. The long smoking process (usually 6-12 hours) imparts delicate tenderness and the perfect balance of savoury and spicy flavours, eliminating the need for sauces or fancy sides. Regardless of what others say, Texas will prove to you that it is the true home of barbecue.
Tex Mex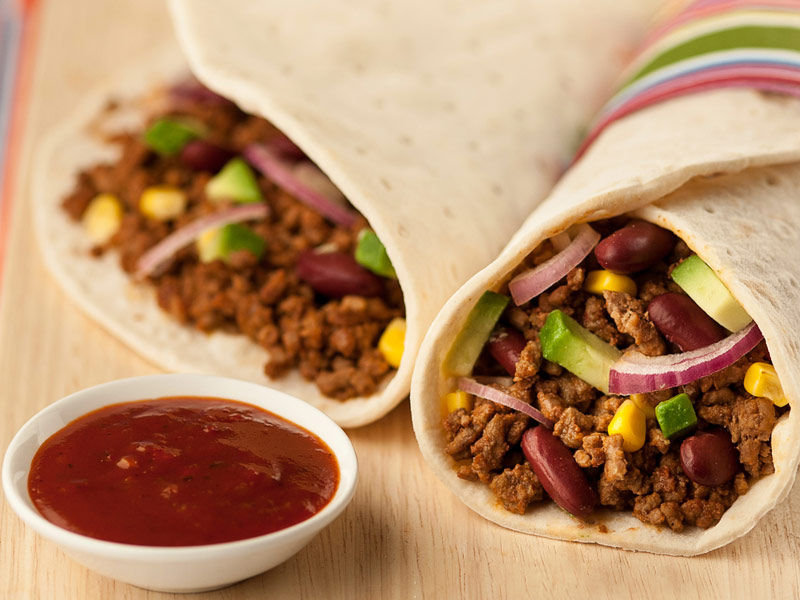 Because of Texas's proximity to Mexico, Mexican cuisine has an obvious influence on Texas foods. Tex Mex is the culinary fusion of Mexican and Texan cultures that gave us queso, fajitas, flautas, and nearly everything else on the menu of your neighbourhood Mexican restaurant. The cuisine originated in Texas, so you can be sure it will be the best here.
Breakfast taco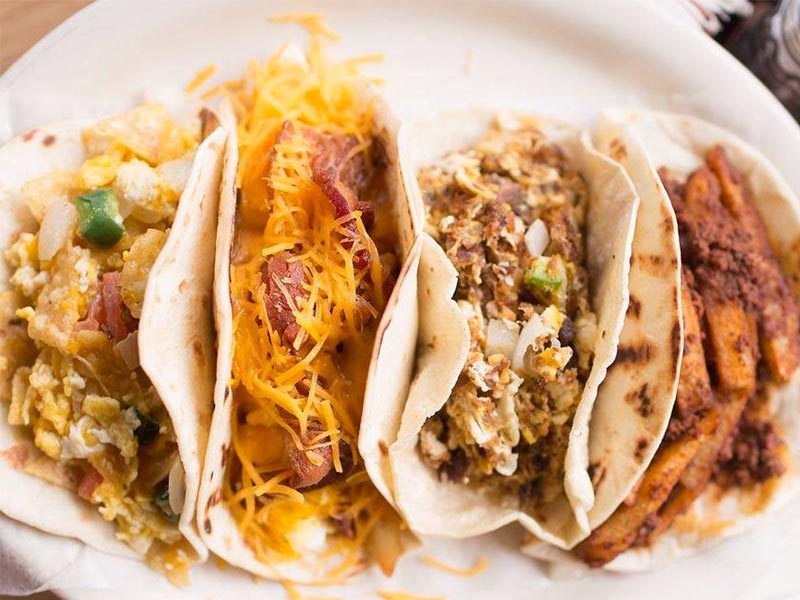 The classic breakfast taco is a staple Texas dish that everyone is familiar with. It's a filling and inexpensive combination of potato, egg, cheese, onion, and breakfast meats wrapped in a fresh tortilla.
Yes, it sounds simple, but you won't find one as good as this one in Texas. Wherever your journeys take you,
Chilli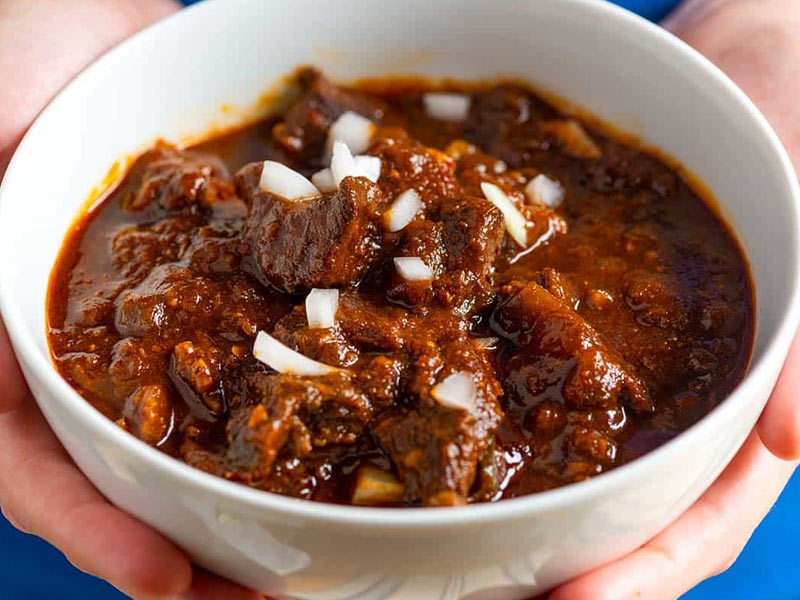 The Texas state dish is spicy, hearty, and devoid of frills, just like Texans. Don't get me wrong: there are numerous ways to personalise chilli. Cornbread versus corn chips, beans versus no beans, and so on. We won't even decide what's best because we don't have to. Just keep it simple—but don't even think about putting any vegetables there.
Blue Bell Icecream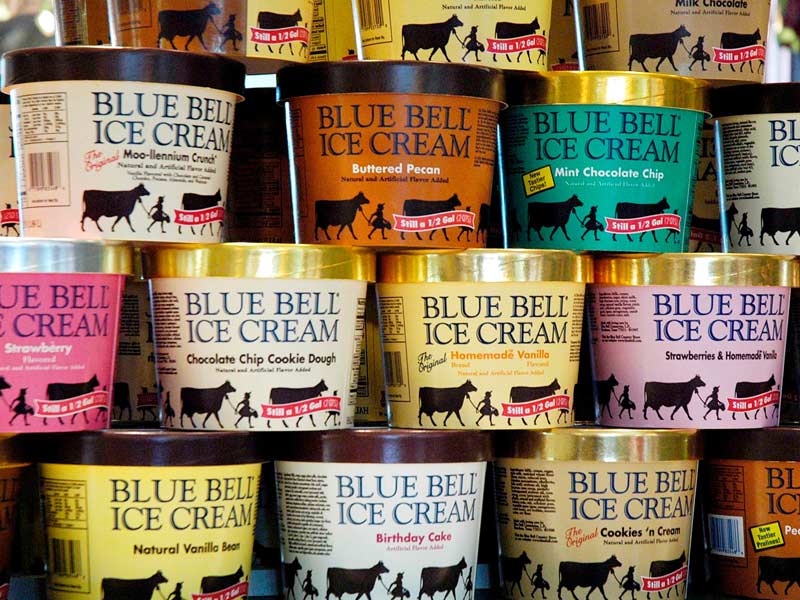 What's a little listeria with flavours like Butter Crunch and Banana Pudding? For a good reason, Blue Bell ice cream is the top choice of consumers throughout the state. The local twists and special care put into each tub remind us how fortunate we are to live in Texas. Blue Bell has had Ben and Jerry's beat since 1907.
Chicken Fried Steak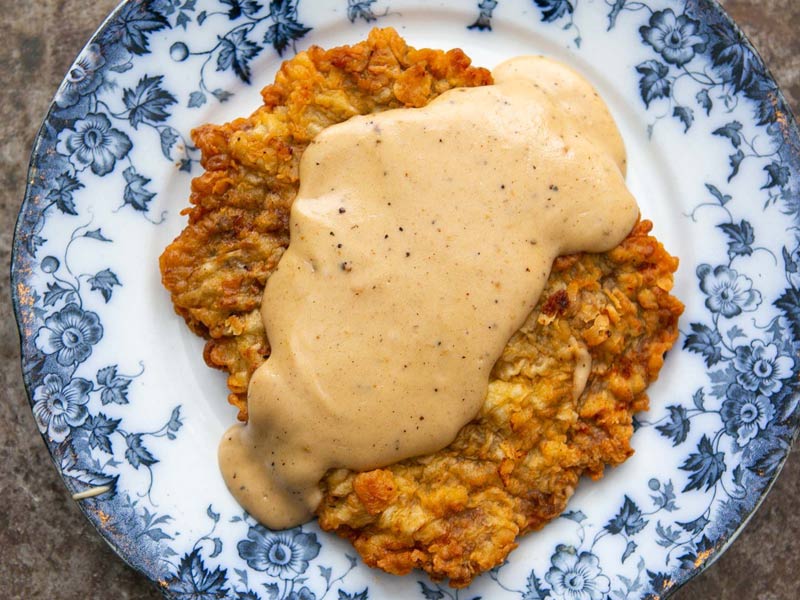 It's hot, fried, covered in white gravy, and it's going to be big if you're in Texas. You're set for a food coma to remember with some fried okra and mashed potatoes on the side.
Kolaches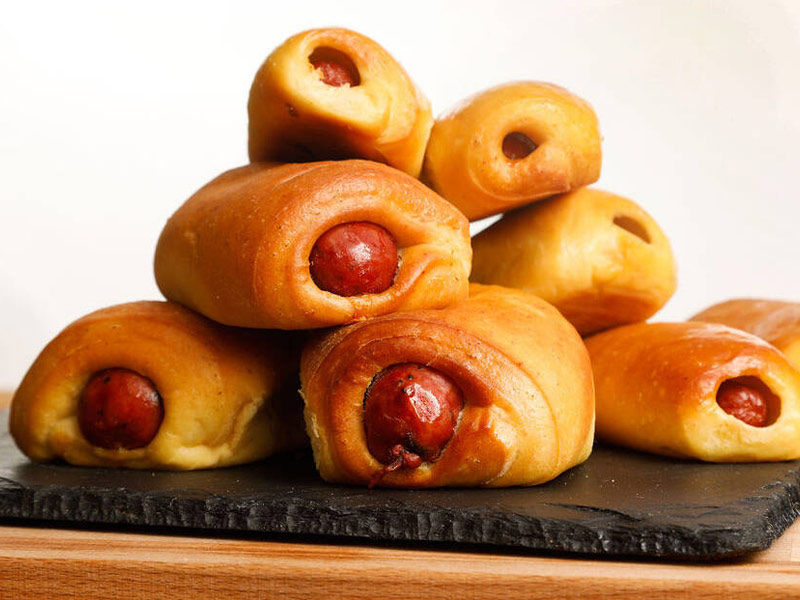 Czech immigrants brought their famous pastries to Texas in the 1850s. The most traditional version has a sweet, pillowy touch with a thick filling of fruit, seeds, or cream cheese. Nowadays, the most popular version is the same semisweet dough filled with sausage and cheese, which makes the best breakfast on a busy morning.
Donuts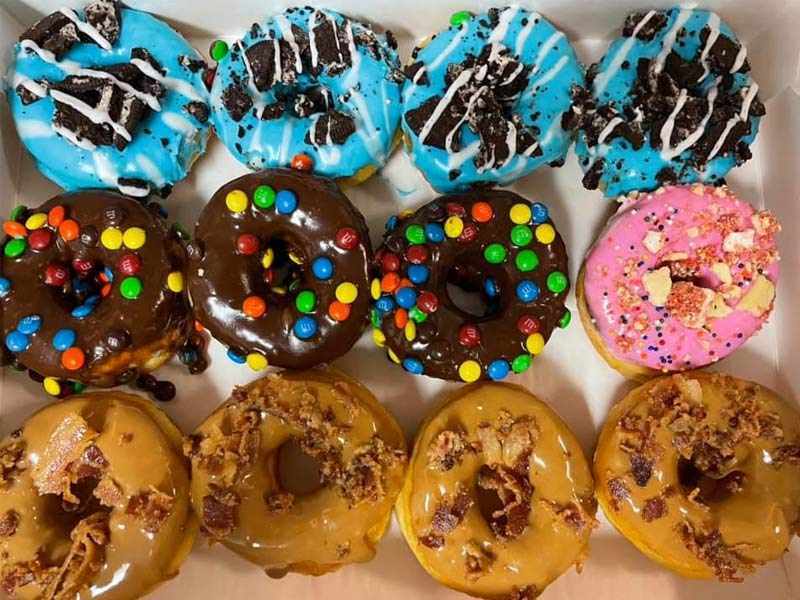 In the 1850s, Czech immigrants brought their famous pastries to Texas. The classic version has a sweet, pillowy texture and a thick filling of fruit, seeds, or cream cheese. Nowadays, the most popular version is the same semisweet dough filled with sausage and cheese, which makes the best breakfast on a busy morning.
Brisket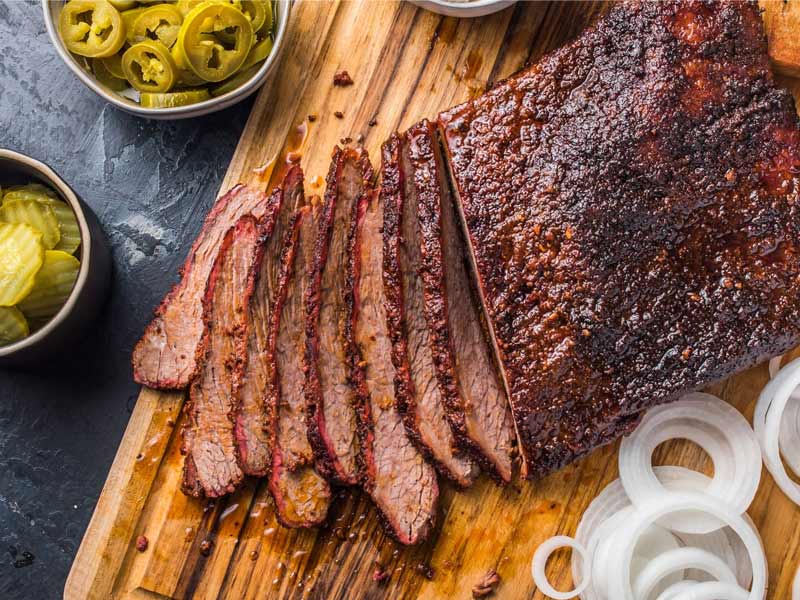 The brisket was brought to Texas by German and Czech immigrants, many of whom were Jewish and brought the traditional Passover cooking methods for brisket. Soon after, Texas cattle ranchers and immigrants began exchanging cooking techniques, and Texas smoked brisket was born.
Smoking prevents the meat from drying out and adds flavour with a little seasoning. Brisket is now synonymous with Texas, and it's difficult to find a barbeque joint that doesn't serve it.
Chipotle with queso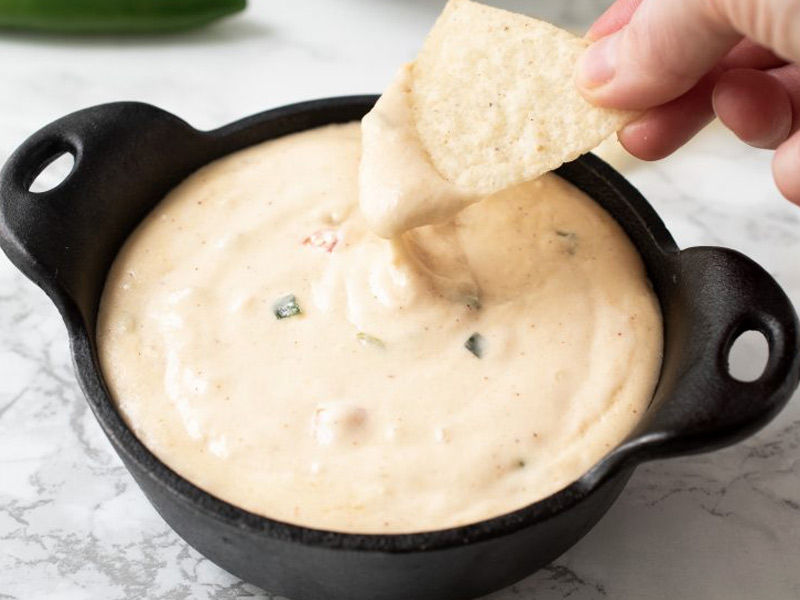 This Tex-Mex creation of melted cheese and chilli peppers, also known as just queso, dates back to the early twentieth century. It is thought to have originated at The Original Mexican Restaurant in San Antonio, one of the first known Tex-Mex restaurants.
Margaritas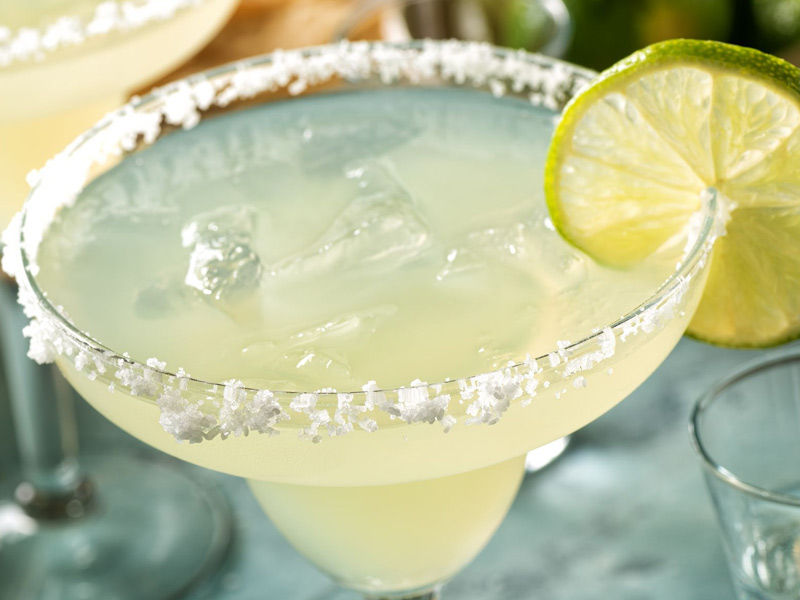 This legendary cocktail has a plethora of origin stories: According to the Texas version, the drink was created in 1946 by the head bartender at the Balinese Room in Galveston, Texas, for singer Peggy Margaret Lee and named after the Spanish version of her name. Though this is unlikely to be the true origin story, the combination of tequila, Cointreau, and lime juice has become the state's signature drink. 
On the other hand, a Texan is credited with inventing the frozen margarita machine. Mariano Martinez tinkered with a used soft serve machine until it produced large batches of his signature frozen margaritas when the bartender at his Dallas restaurant couldn't keep up with demand for frozen margaritas in 1971.
Micheladas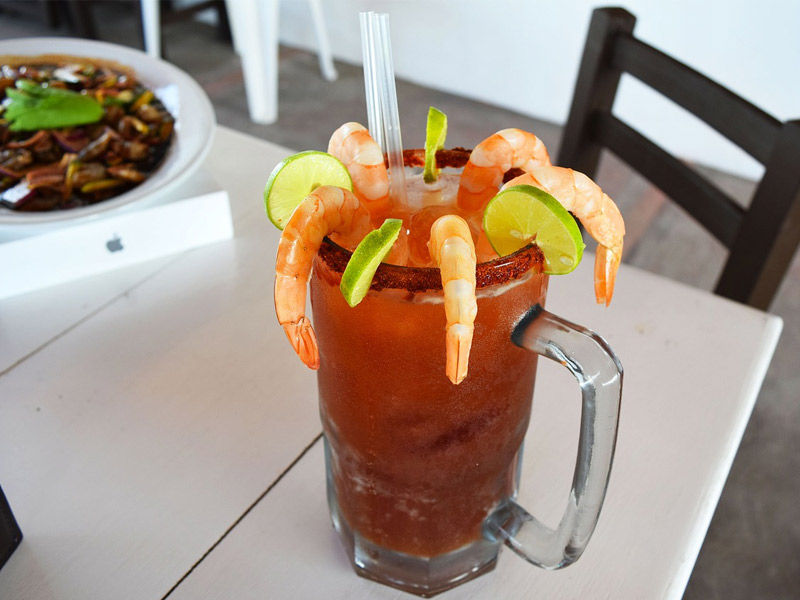 This beer cocktail is Mexican by origin, but it burns cocktail menus all across the entire state of Texas, from whole-in-the-wall taco joints to any upscale bars. It's generally made with beer, hot sauce, lime juice, tomato juice, and spices served in a salt-rimmed glass.
Cake with Texas Sheets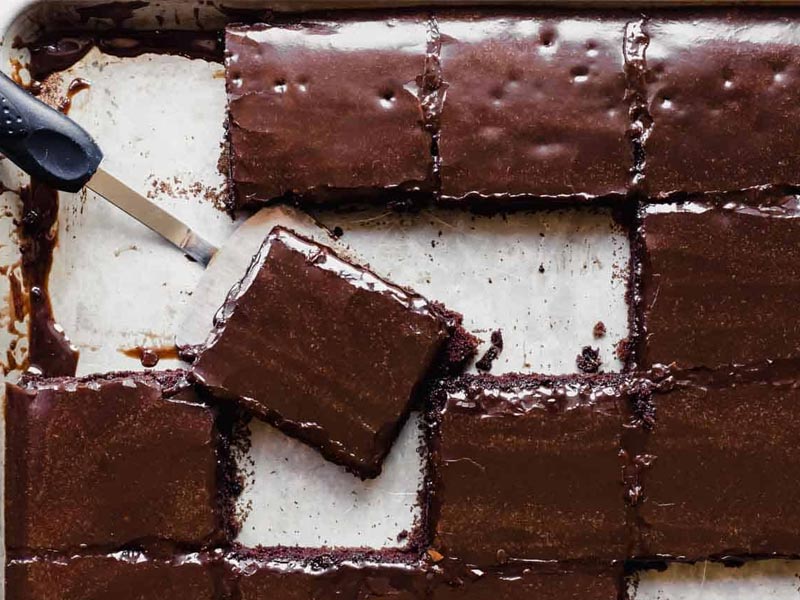 They're not joking when they say, "Everything is bigger in Texas," they're not joking. A Texas sheet cake is ideal for feeding a large group because it cooks entirely on a rimmed baking sheet and slices up like brownies or cookie bars for easy serving. And it's large, as in 30+ servings large. Texas sheet cakes can be any flavour you want, though they are typically chocolate with a fudgy frosting. On the other hand, the traditional version usually includes a favourite Texas ingredient- pecans.