Despite the lack of the thrill of mountain backdrops or the serenity of babbling brooks, I'd put Delhi on my list of the best cities in the country for a romantic dinner under the stars. For starters, there are as many rooftop restaurants and restaurants in the city as there are people.
Our assumption isn't a stretch; in fact, it's accurate. Consider it for a moment. There are countless places to visit and hundreds of options to choose from when it comes to picking the best rooftop restaurants in Delhi, from Hudson Lane to Satyaniketan, Dwarka, Mehrauli, and more.
And don't be concerned about the view; D-town has it all. Cafes with a view of the lake. Restaurants with views of the Qutub Minar and other fascinating monuments and forts. Famous rooftop restaurants with opulent lighting, tasteful decor, and mouthwatering cuisine.
QLA
QLA is a posh fine dining Restaurant known for its delectable cocktails and a spectacular rooftop restaurant with panoramic views.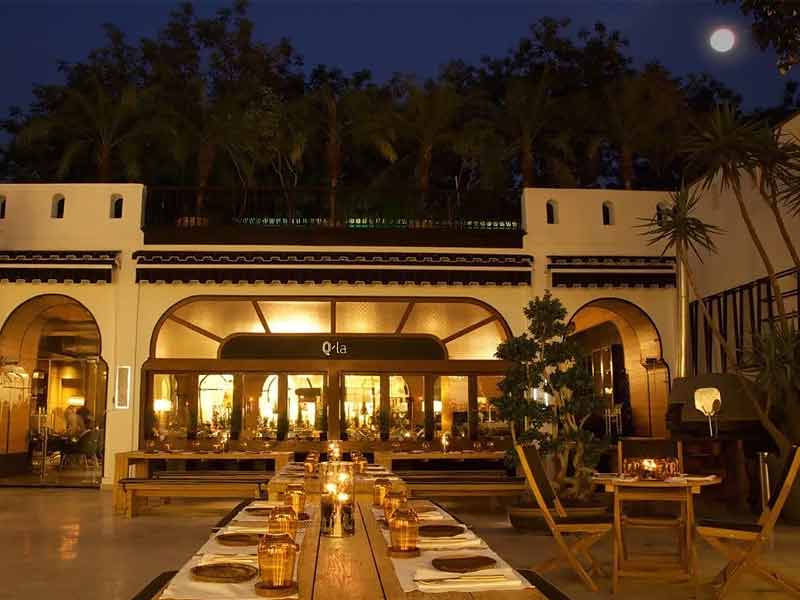 They even have an open courtyard that is nicely decorated with warm golden lighting and unique seating. This exquisite list of the best rooftop cafes in Delhi is enhanced by the addition of this elegant and charming establishment.
THE SKY HIGH
The Sky High, known for its urbane rooftop seating, is not only one of Delhi's best rooftop restaurants but also a great place to take your bae for a candlelight dinner.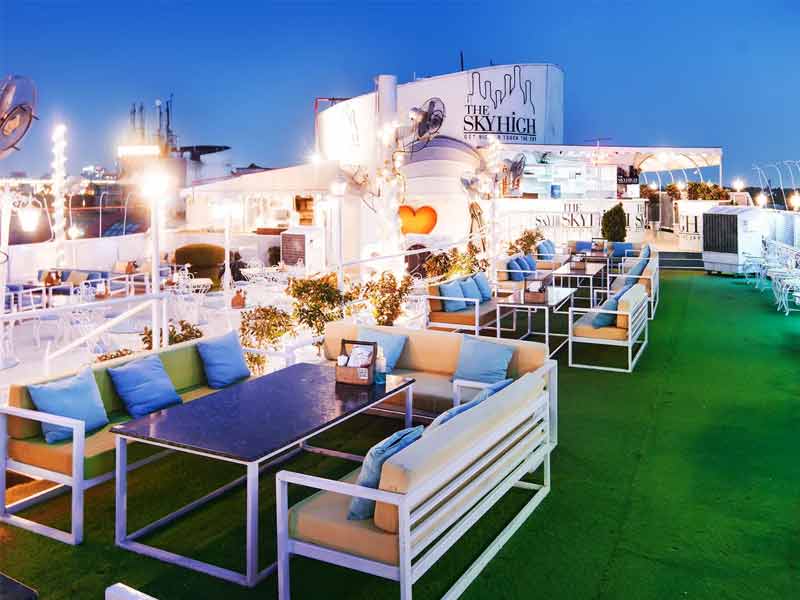 The restaurant serves a wide variety of multi-cuisine dishes as well as a well-curated selection of liquor varieties that you won't want to miss. The tranquil ambiance, combined with friendly service, soulful live music, good food, and good booze, is just what the doctor ordered for a good mood. Peri-Peri Pizza and Dal Makhani are two dishes worth trying.
KYLIN EXPRESS
This restaurant is known for its mouthwatering Chinese cuisine and is a must-visit for Asian foodies. There is enough variety on their menu that is both delicious and affordable.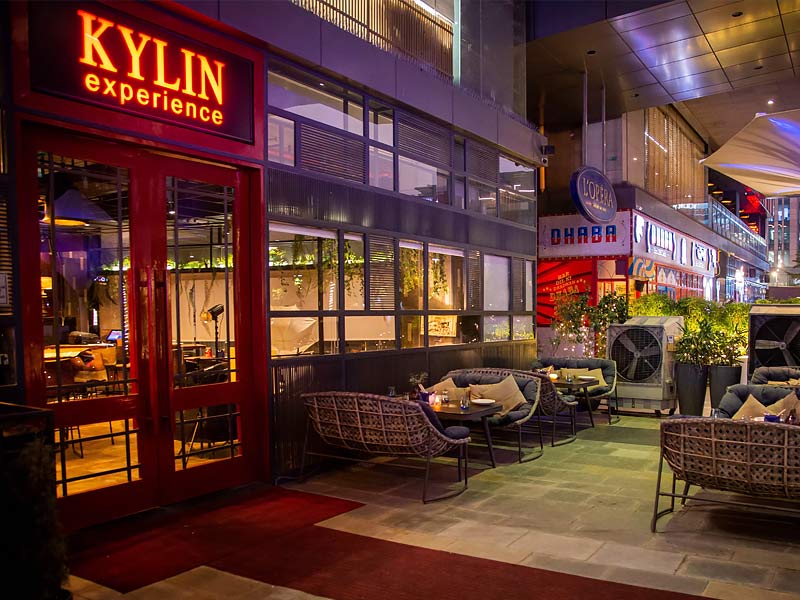 The quick service alleviates hunger pangs quickly, and the view is extremely heartwarming. Their chili garlic noodles, Schezwan prawns, and Khao Suey are all highly recommended. Kylin Express is a must-visit rooftop restaurant in Delhi where you can enjoy a romantic candlelight dinner with your significant other.
LAVAASH BY SABY
What happens when Armenian food is prepared with Bengali influences, and the cafe is bathed in blue and white? We'll leave it to Lavaash By Saby to explain.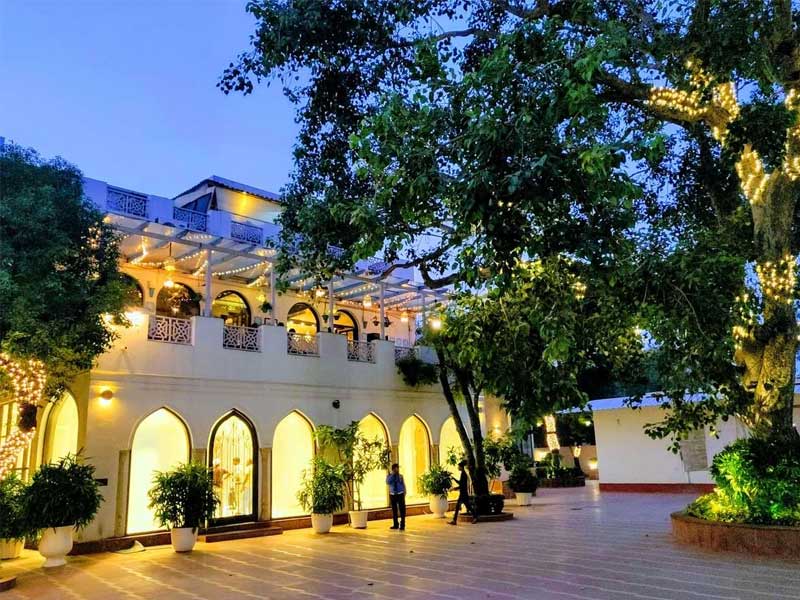 This Delhi rooftop restaurant is known for its out-of-this-world cuisine, Mediterranean-inspired interiors, and a seductive atmosphere that's hard to forget. If you decide to visit this lovely establishment, don't miss out on the Egg Devil, Pumpkin Manti, Chicken Kalagyosh, and dark chocolate mousse.
AMALFI
At one of Delhi's best rooftop restaurants, Amalfi, you'll find a rustic and classic atmosphere, mesmerizing Latin music, and delectable food dominated by authentic Italian flavors.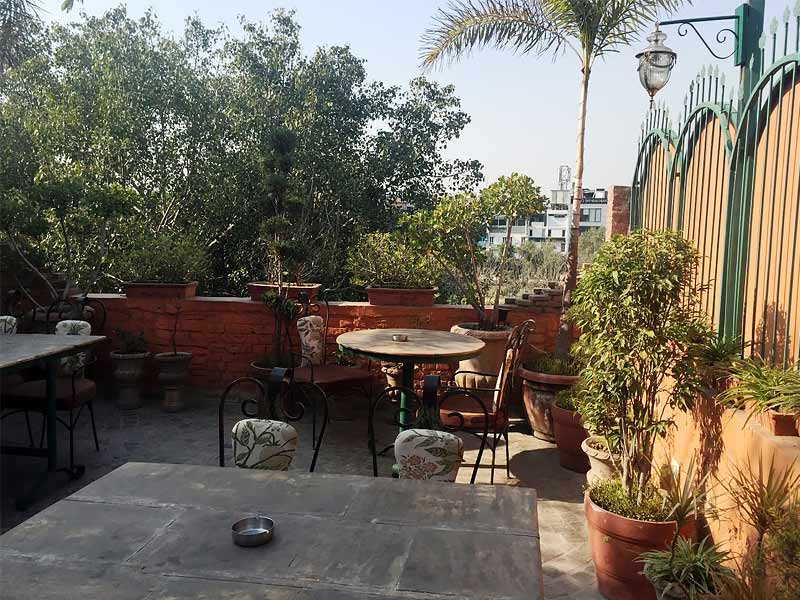 It's a romantic restaurant with its own unique charm and divinely prepared dishes. You still don't believe us? Prove us wrong by trying their spaghetti, pizza Basilico, and mocktails.
DRAMZ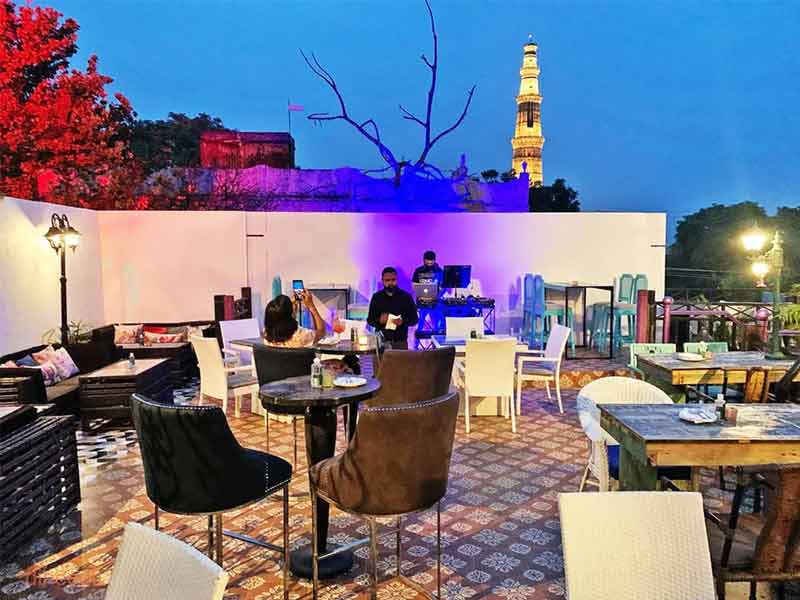 We Indians don't need an excuse to drink our weight in alcohol, whatever the occasion. Dramz is a rooftop restaurant in Delhi where you can enjoy your favorite drinks alongside delectable appetizers. The menu offers a diverse selection of options in the area. If your cravings aren't quite that intense, you should definitely try their Alfredo Spaghetti, Kadhai Paneer, Lamb Chicken Tikka, Paneer, and Hummus.
LAKHORI HAVELI
Looking for a rooftop restaurant in Delhi where you can mingle with the locals, eat street food, and still feel like you're in a fine dining establishment? So, there's no need to look any further. Lakhori Haveli in Chandni Chowk is here to meet all of your needs.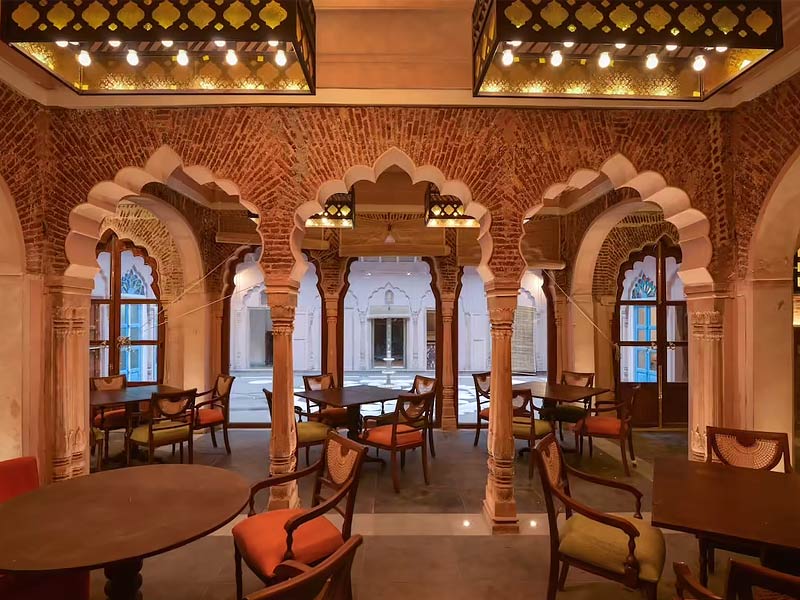 On a distant terrace, take in the spectacular view of Jama Masjid, Gurudwara Sis Ganj, Lal Mandir, the Red Fort, and children flying colorful kites or playing games like Kabootarbaazi. If that wasn't enough, the restaurant also promised to satisfy your taste buds with Chandni Chowk delicacies and rich Mughlai cuisine.
POTBELLY ROOFTOP CAFE
Isn't it enough that Biharis excel in education and traditional cuisine that they now have a well-known rooftop cafe in Delhi? Yes, absolutely! Potbelly Rooftop Cafe has built a reputation as the city's best authentic Bihari restaurant.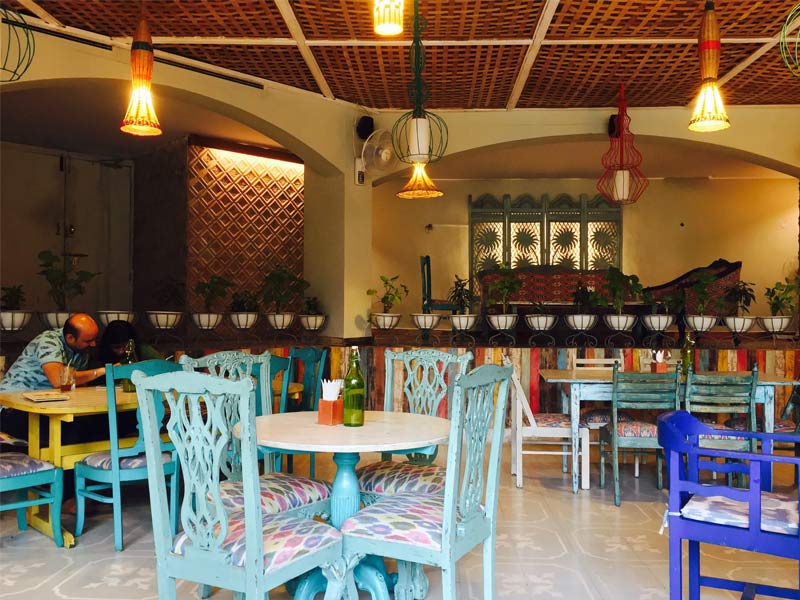 It's also a book cafe, so you can relax with your favorite book while eating traditional thalis and other delectable dishes from their cuisine, such as Litti Chokha, Tehri, and Sarso Machhli. Bring a Bihari friend who is homesick to this location, and they will thank you.
LE BELVEDERE
This fine-dining restaurant, located atop the Le Meridien hotel, offers one of the most breathtaking views of the Lutyens Zone (Rashtrapati Bhawan premises).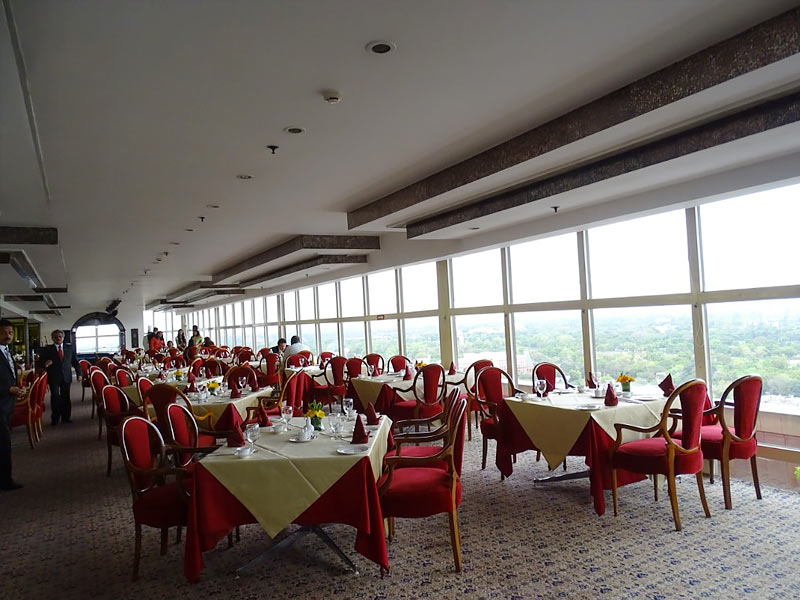 The interiors are luxurious, the staff is extremely friendly, and the dishes are works of art. This Delhi rooftop cafe is known for its delectable desserts and gourmet menu. You've missed out on this, and you've seen less of the city than Belvedere's customers.