Tourists flock to New York City for its world-class museums, monuments, shopping, and theatre. But it's also a city where eating isn't something you do in between activities; it's the activity. New York has one of the most competitive and diverse restaurant scenes globally.
According to one study conducted earlier in the decade, 80 percent of restaurants in New York close within the first five years (though that also means new and exciting eateries are constantly opening). In New York City, you can get a three-Michelin-star tasting menu, a big plate of comfort food, or just the best freakin' slice of pizza you've ever had.
We bring you the list of the best restaurants in New York
You're back in that particular Paris café you adored, right down to the tiny tables and soft lighting. The most important thing you can do is order the anchovies on warm toast slathered in cold butter. After that, go for hearty mains like gigot d'agneau (leg of lamb) or one of the Croque monsieurs, and perhaps skip the hyped-up chocolate mousse in favor of sweet Tarte Tatin. If it wasn't obvious from the start, you're drinking wine.
Jody Williams, the chef-owner, is very proud of her menu. Drink rosé with friends over brunch, or open a reasonably priced bottle of something from the Loire Valley in the evening to pair with charcuterie.
MERCADO LITTLE SPAIN
Mercado Little Spain is New York's most ambitious ode to Spain and the city's most recent entrant into the food hall wars. It was created by Jose Andres and his brothers Albert and Ferran Adria. At the same time, there are only two restaurants open for business—La Barra and Spanish Diner (tortilla de patata or croquetas de Jamon, anyone?
The well-curated pantry is available for takeout, including an ocean's worth of tinned seafood, olive oil, and oh so much meat. Andres worked hard to bring in specialists from Spain, so the churros are crisp, the paella is properly cooked, and the Jamon is expertly sliced.
TERANGA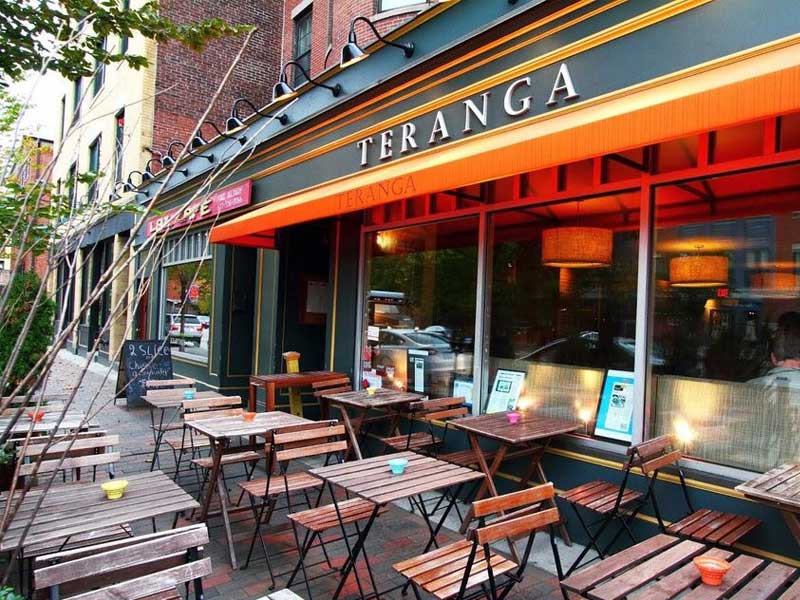 Teranga is owned and operated by acclaimed Senegalese chef and cookbook author Pierre Thiam. The restaurant is a place to eat as it is an integral part of The Africa Center, providing a culinary lens into Africa through African-grown ingredients and flavors that date back before colonization. Teranga translates to "good hospitality" in Senegalese, and despite the fact that this is a fast-casual spot (bowls and all), the team here is warm and welcoming.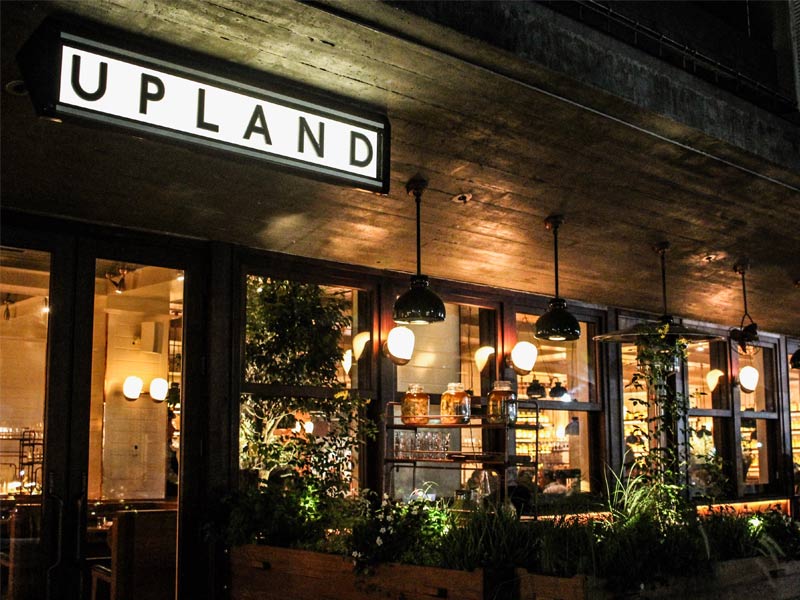 A trendy hangout with large wraparound booths, delectable Californian cuisine, and a chef who knows his way around meat and pasta. Chef Justin Smillie made a name for himself at downtown favorite Il Buco with his short ribs, so expect anything beefy. Crispy duck wings with yuzu kosho are another must-order. Smillie is also an expert at pasta and vegetables, so order accordingly. If you plan to drink, keep in mind that this is a wine-focused restaurant with a beautifully curated list that includes a number of bottles under $50. Look for obscure Chenin Blancs alongside strong Bordeaux.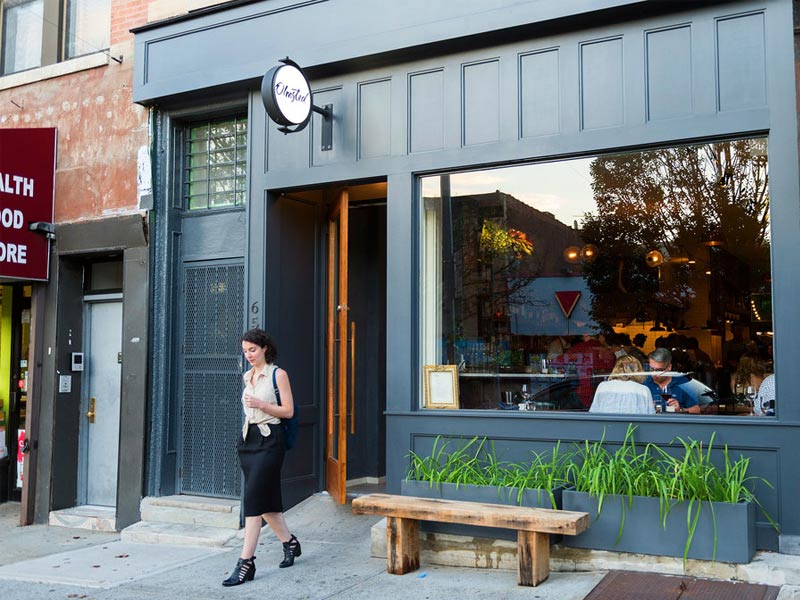 Here are ardent foodies ecstatic that the chef once cooked at Alinea, as well as a slew of Instagram-obsessed locals and tourists, all with cameras at the ready. Chef Greg Baxtrom is well-versed in vegetables, but his talents also include fish and game. And you'd be a fool to pass up the chocolate mousse dessert or the autumnal option of making your own s'mores in the garden.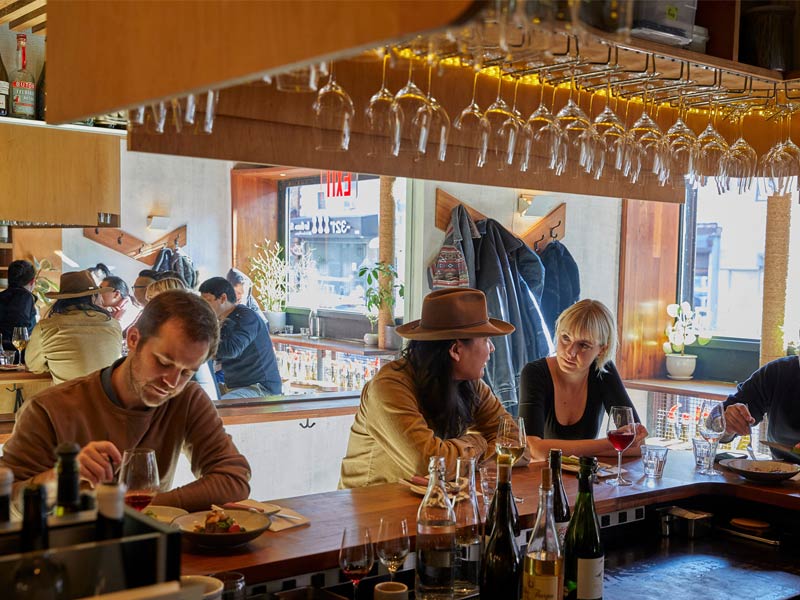 A cheerful staff contributes to the cozy atmosphere, as does the fact that James Murphy (of LCD Soundsystem) runs the show. However, this is the type of place where you should consider inverting your drinking and dining budgets. Maybe you spend $70 on wine and $14 on butter beans in ham broth, deciding to listen to both sides of whatever album is playing, drink the entire bottle, and then grab a slice of pizza.
The restaurant is co-owned by four wine enthusiasts, as evidenced by the obscenely long menu: There's an entire page dedicated to orange wines, for example. The list changes on a daily basis, and the staff will notify you of what's new and what's almost gone—a real-time saver.
WILDAIRE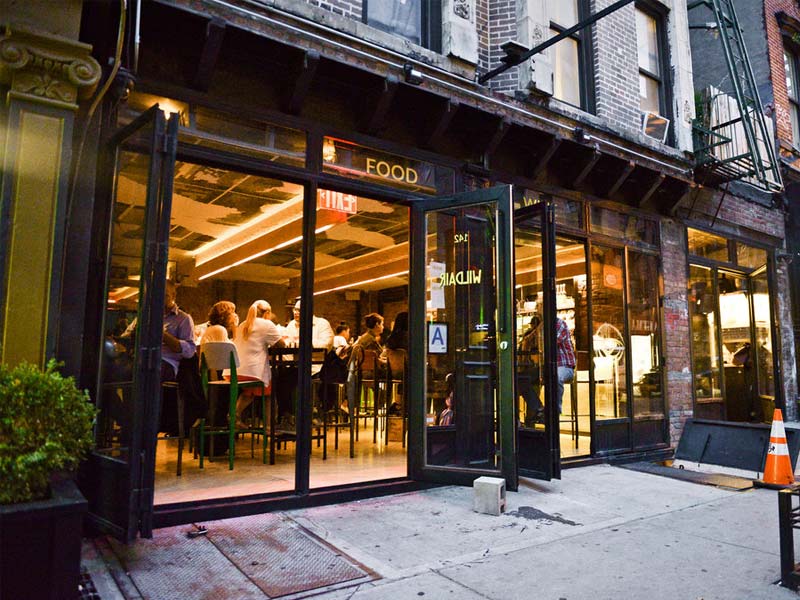 You could be forgiven for thinking, as you peer into this narrow space with tall stools and high tables, "All this excitement…for a wine bar?" In a way, it is, but before you have visions of large bills and dreadful food, know that this food is some of the best in a city with some of the best food in the world. Several singles on this menu have fans, just like a well-known album. There's one man who raves about the little gem–pistachio salad. A woman a few stools down raves about clams with XO in an almond broth. They'll bar the doors if you try to leave without trying the tartare.