Sara Ali Khan is an Indian heroine. She specializes in Hindi films. Her birth date is 12 August 1995. She is the daughter of actors Amrita Singh and Saif Ali Khan and comes from the Pataudi family. She is the maternal granddaughter of Shivinder Singh Virk and Rukhsana Sultana and a paternal granddaughter of Mansoor Ali Khan Pataudi and Sharmila Tagore.
After graduating from Columbia University, Khan debuted in the acting profession as a leading lady in the 2018 flicks Kedarnath and Simmba. She was nominated for a Filmfare Award for Best Female Debut in the first of the two films, which was a commercial success. In 2019, Forbes India named her one of the top 100 celebrities in the country.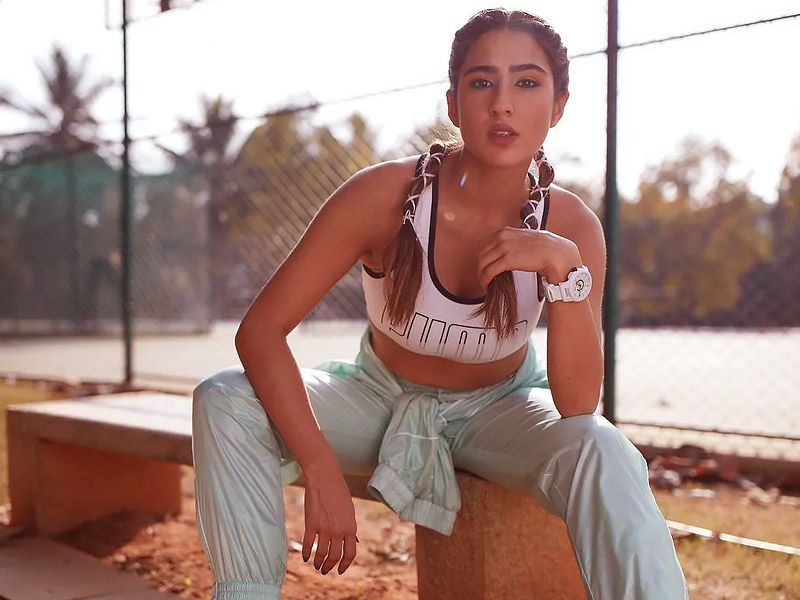 In this post, we will discuss Sara Ali Khan and her fitness program, which allows her to remain as appealing and beautiful as she is. She believes that her workout routine has improved her overall appearance and body. She has a terrific food plan and makes it a point to live a little while still taking care of her physique.
Sara Ali Khan is one of the most inspiring divas in Bollywood. Despite having only a few films to her credit, she has left an indelible mark on the industry. This actress is an inspiration to many people for her acting abilities and her dedication to all she does. Several people have raised concerns about her physical fitness. She maintains a healthy weight by adhering to a stringent food plan. 
Sara's fitness has always relied on various workouts rather than a single workout technique. Sara has dabbled in everything from Pilates to weight training, boot camp sessions, and cardio.
In that city, there were so many classes, from functional training to boxing to cycling. But, because she was so already overweight at the start, it was more about cardio-intensive activities like walking, cycling, and running on the treadmill. So she could lose weight before moving on to more advanced types of training.
She wouldn't give up her hard fitness routine just because she had attained her desired weight and started her profession. Sara's fitness improved as a result of the exercises listed below:
Namrata Purohit teaches Pilates.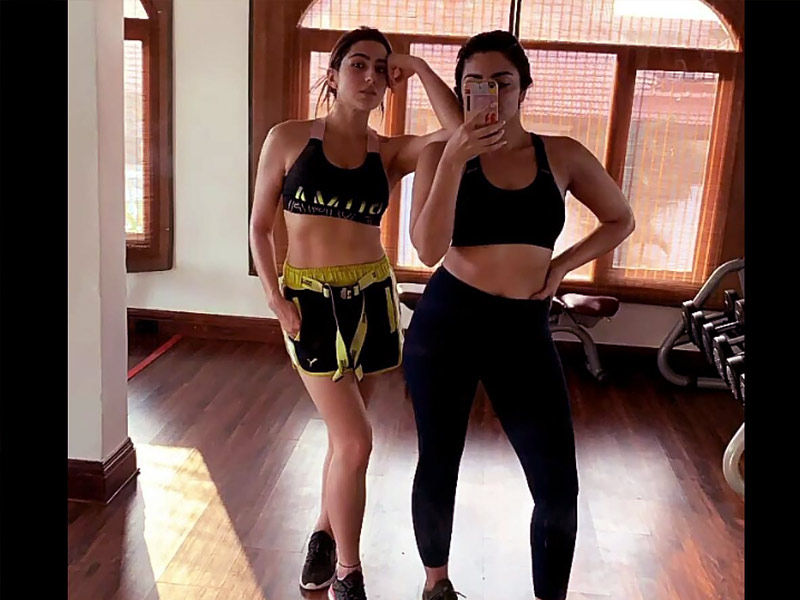 Like Kareena Kapoor Khan, Malaika Arora, Varun Dhawan, and Sonakshi Sinha, Sara works with celebrity trainer Namrata Purohit for pilates. Exercises like this low-impact flexibility workout are far more difficult than they appear, but they are also quite beneficial. Pilates helps you develop physical strength, improve your posture, and increase general fitness by using endurance movements at a much slower tempo than traditional exercises.
Celebrities from all around the world are flocking to the Pilates method right now! Sara does low-impact exercises with celebrity trainer Namrata Purohit. We get regular Instagram updates showcasing the outcomes of their efforts. It helps in weight loss, increases muscle flexibility and core strength, and helps to align the body's posture. 
It's a fantastic exercise since it focuses on lengthening and balancing the body rather than bulking or shrinking it like gymming. Pilates, according to Sara, is a lot of fun, and you never get tired of practicing it. After a workout, your body feels revitalized, and you have no choice but to appreciate the workout. Yoga and Bollywood dancing are two of her other favorite activities.
The industry is changing, and we are seeing more and more women of all shapes and sizes in films, but Sara wanted to stay active for her purpose. "Yes, in many ways, we as an industry are developing and embracing," she said. However, it is not only about being accepted; it is also a personal choice. It's not like I aim to be a size zero; it's not going to happen, and that's fine. However, you do not have to weigh 96 kg. Aside from acting, it is not a healthy way to live. I was enormous for no apparent reason. It disrupts your hormones and your health. It's simply an awful place to be.
Sara Ali Khan's Dancing as a Workout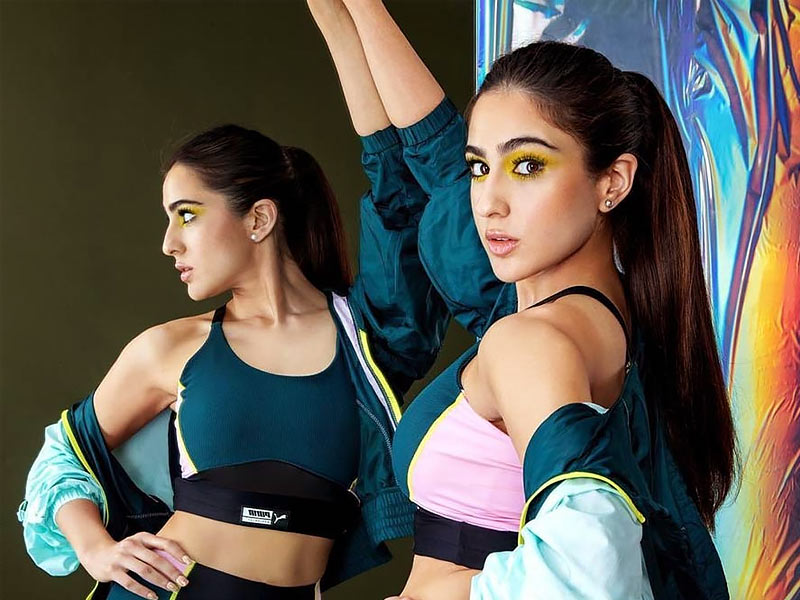 Sara's lack of interest in dancing in recent years may surprise everyone. Sara has studied Odissi, a classical dance form that, believe it or not, is also good for exercise. Regular practice of ancient dance styles such as Odissi builds endurance and coordination, increases balance, and decreases stress.
Cindy Jourdain's functional training
Cindy Jourdain, a celebrity trainer, has created a boot camp curriculum that combines the best techniques from CrossFit, martial arts, yoga, and dance. Sara attends these group courses regularly because they allow her to improve her strength, flexibility, agility, and attention. This movie depicts one of Cindy's classes, in which Sara participates in an intense physical training session.
The workout includes 10 TRX scapula push-ups, 10 scapula pull-ups, 10 kettlebells back lunges with each leg, 30 seconds of advanced hollow man hold, 10 TRX atomic push-ups, and 5 eccentric pull-ups, 10 kettlebells split jerk with each leg, and 15 seconds of upright hollow hold. We think it's a lot, but we don't know about you.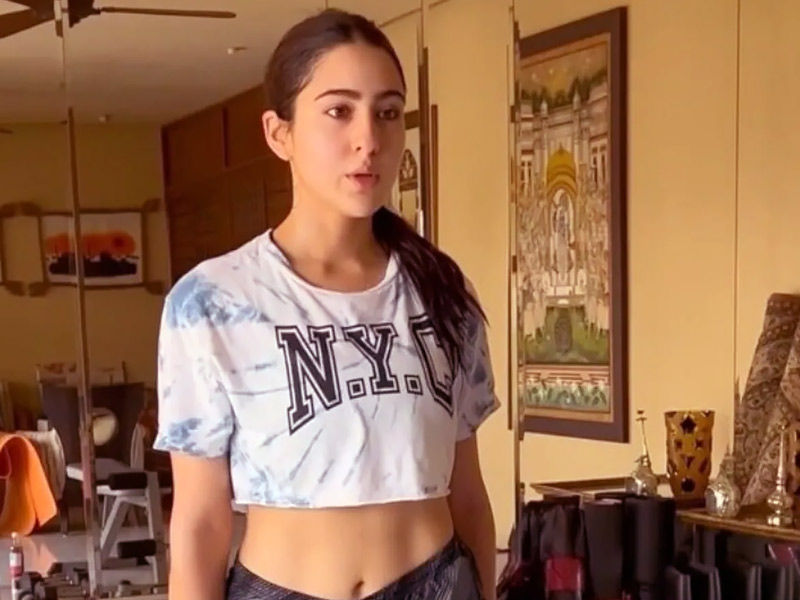 Those who thought functional training was only for athletes and fitness enthusiasts should reconsider. It's worth noting that Functional Training is one of the most effective strategies to reduce weight. It was one of the approaches Sara Ali Khan utilized to alter herself. She works out at a boot camp with Cindy Jourdain. This full-body workout combines a more advanced strength training program with the fluidity of aerobic exercise and burns more calories in less time.
She also attends frequent boot camp training under Cindy Jourdain's strict supervision. In addition, in his boot camp, he trains Mira Kapoor, Shahid Kapoor's wife. 
There are two levels to choose from throughout the boot camp sessions: beginners and advanced:
During the novice level, you'll do four slow and controlled rounds of: 

Ten TRX scapula push-ups, ten scapula pull-ups, and ten KB back lunges 

30-second hold on a hollow man 

The advanced level consists of four rounds of slow and controlled – 

10 TRX atomic push-ups, 5 eccentric pull-ups, with a 10 KB split jerk in between (each leg) 

15-second rocking hollow hold 
Aerobics are coupled with intensive training in boot camp. Aerobics includes pull-ups, lunges, crunches, splits, push-ups, drills, and sprints. This is an excellent workout for increasing muscle strength and endurance, as it utilizes the entire body. Sara can burn many calories by doing high-intensity aerobic interval exercises in a short length of time.
Power Yoga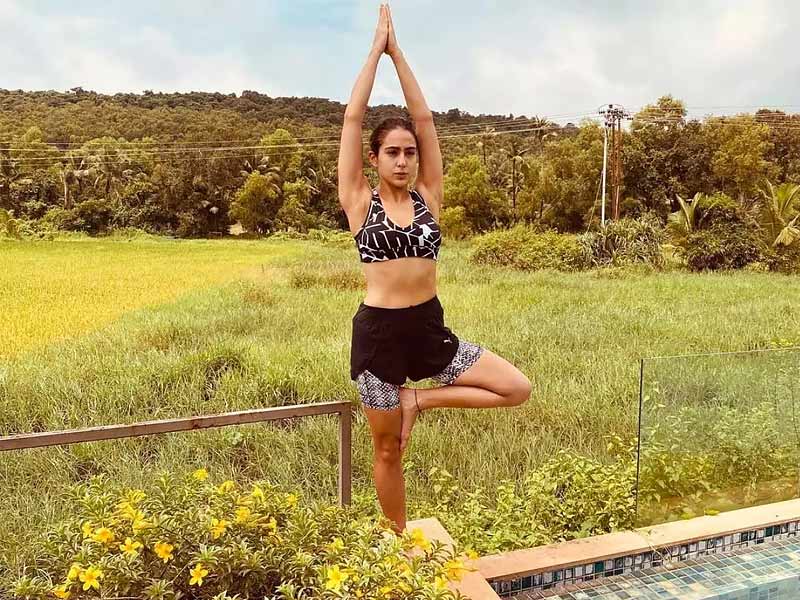 Sara's fitness regimen includes regular exercise and a variety of exercises. She stays fresh and avoids boredom by completing a variety of workouts. 
Her workout habits include running on a treadmill while listening to Bollywood music, pilates, boot camp training, and power yoga. Sara Ali Khan is also a yoga practitioner. Sara Ali Khan's most recent Instagram post featured a photo of her with her friends after a power yoga session in which she looked gorgeous and young.
Yoga power is an Ashtanga yoga subgroup. A Vinyasa practice is used in the workout (flowing, dynamic series of poses). Yoga is becoming increasingly popular among those attempting to reduce weight. Power yoga provides an excellent exercise for the body. It aids in the improvement of flexibility, strength, posture, and mental focus. 
Power yoga burns more calories than typical yoga positions since it is a more rigorous exercise. It improves your physique by toning your body and strengthening your gluteal muscles. Power yoga also improves your posture while increasing your strength, stamina, and flexibility.
Adding two to three power yoga sessions each week can help you lose weight. Power yoga strengthens your muscles, allowing you to lift heavier weights. To lose weight, combining Power Yoga with aerobic exercises is ideal. 
Power yoga helps you to become leaner and more flexible. This technique entails vigorous stretching to lengthen constricted muscles caused by long jogging or weight lifting periods.
"I remember saying, 'you know what I'm going to do it, and I went to the gym and did 3 crunches with a weighted ball in my hand and I couldn't do more because I was heavy and I wasn't fit," she recalled in an interview with a top site. I left the gym and went home, saying, 'You know what, I'm not sure if I can do this.' Perhaps I can't.' I woke up the next day and went back to the gym, where I did 4 crunches, then 5, then 6, and I don't need to brag, but I'm up for a crunching challenge right now. This week, I did a lot of abs.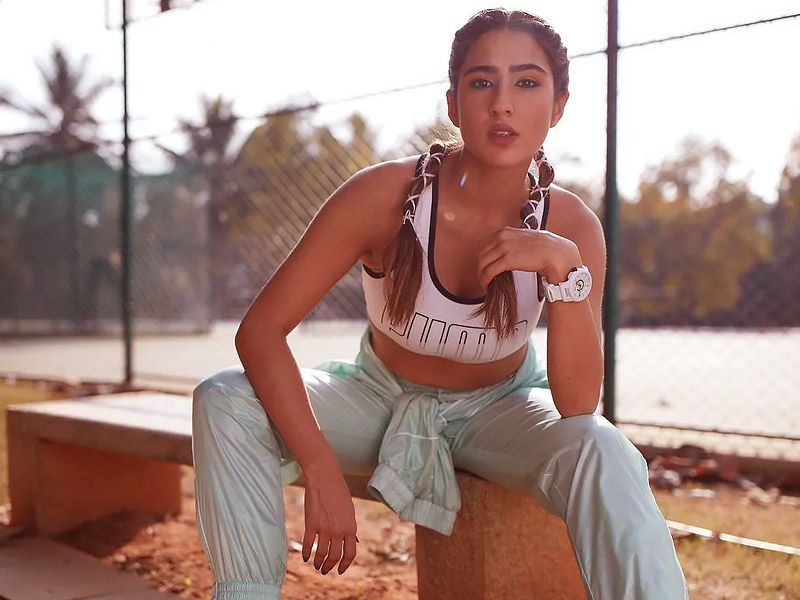 That was all about Sara Ali Khan's training routine, which she shares with her followers and friends. Her workout routine reveals that she is a fitness enthusiast. She also makes it a point to include a variety of workouts in her program to keep herself amused and on track.