Ethereum is an open-source blockchain that comes with smart contract functionality and is decentralized. Just like Bitcoin, Ethereum promotes a decentralized market system. It also has its own native cryptocurrency called ETH. In market capitalization, Ethereum is only next to Bitcoin. Some experts argue that ETH may surpass Bitcoin in market cap and price in the coming years. It is certainly one of the most popular cryptocurrencies. ETH has seen significant growth in price and market cap over the past few years. Its smart contract is making way for many emerging technologies in the field of Blockchain and Cryptocurrency. 
Vitalik Buterin, A Russian-Canadian programmer, is the mind behind Ethereum. He introduced Ethereum in 2013, and by July 2015, the Ethereum Network was live. 
Buterin has an aim of building more and more decentralized applications, and the whole idea behind conceiving Ethereum was this only. However, Buterin is not the only founder of Ethereum. The founders of the network include Anthony Di Iorio, Charles Hoskinson, Mihai Alisie & Amir Chetrit. After Ethereum was founded, Joseph Lubin, Gavin Wood, & Jeffrey Wilcke were also added as founders in 2014.
ETH cryptocurrency is commonly referred to as Ethereum by traders, but it is much more than just a cryptocurrency. Ethereum is a system that enables users to send cryptocurrency to an address for a small fee. This fee is also called a Gas fee. The gas fee has to be paid in Ethereum's native currency, i.e., ETH.
Ethereum is built using the same concept as Bitcoin, but it is different from Bitcoin in several ways.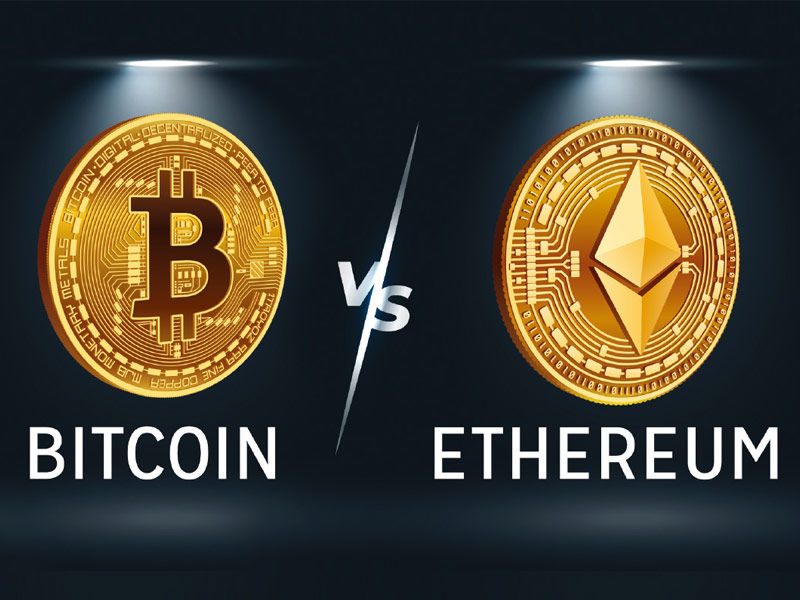 Ethereum vs. Bitcoin
The idea behind the creation of both Bitcoin and Ethereum was the same. Both have been built using Blockchain technology as an alternative to traditional currency. While Bitcoin and Ethereum are similar in many ways, there are certain properties that set them apart.
Unlike Bitcoin, Ethereum is programmable and can be used for a lot of digital assets apart from ETH- including Bitcoin. Ethereum is a cluster of apps, financial services, games, and other similar services, whereas the applications of Bitcoin are limited.
What Ethereum Has To Offer?
ETH: As mentioned earlier, ETH is the native cryptocurrency of Ethereum. It can be used to pay gas fees, send digital assets to friends and families and earn more funds via staking. With the cryptocurrency market picking up pace, the applications of ETH are only going to increase. The current price of ETH is nearly $3,330, whereas its all-time high is nearly $4,196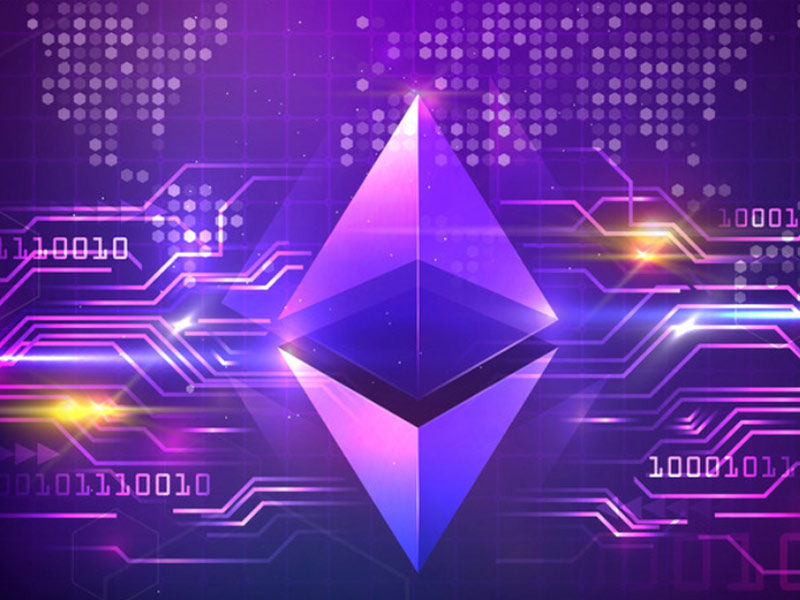 Ethereum dapps: Dapps are nothing but products and services running on Ethereum. Ethereum's technology is being adopted by several leading firms for the development of products for social media, gaming, finance, etc. With so many new firsts using Ethereum's technology, Ethereum may soon reach closer to Bitcoin to challenge its authority.
Wallets: Ethereum technology has also been adopted by several firms for the development of Wallets. These wallets help a trader track their profits and losses, revisit the trading strategy and do crypto-based transactions.
Disadvantages of Ethereum
Like any other technology in the Blockchain environment, Ethereum too is a work in progress, and there are many issues that need to be addressed on priority. The biggest downside with Ethereum is that it has really high gas fees or transaction fees. This means the more you decide to use Ethereum, the higher the transaction fee. 
Another issue is with the Ethereum-based tokens. Since the Ethereum blockchain is still undergoing changes and modifications, there could be performance issues. A lot depends on the Hard Fork, and it may swing either way after it happens. 
What is Ethereum 2.0?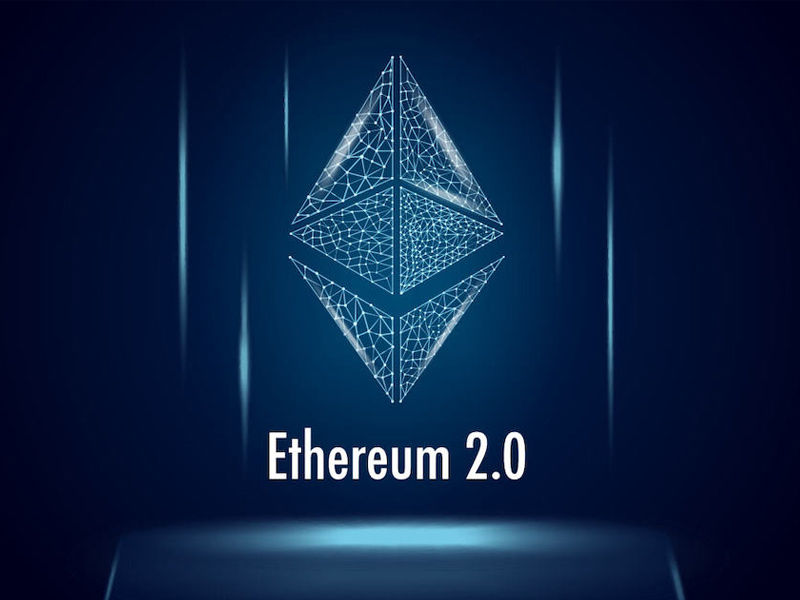 With the high Gas fee, a lot of users are switching from Ethereum to other smaller cryptocurrencies. As the name suggests, Ethereum 2.0 or Serenity is a multi-level upgrade for Ethereum that addresses the issues mentioned in the gas fees. After the update is complete, the consensus mechanism of Ethereum will change from proof-of-work (PoW) to proof-of-stake (PoS).  
A method known as sharding will be implemented in Ethereum 2.0 to increase the transaction speed significantly. The aim is to make the system strong enough to support over 1 lakh transactions per second. 
Another reason behind going for the update is to bring down the transaction charges of Gas fees. Ethereum 2.0 is expected to become operational by 2022.