Marketing refers to all those promotional activities which influence buying decisions of the consumers. In other words, it is carried out by a company venture to market their product or services online or in person. Any marketing effort's goal is to raise awareness and persuade potential customers to choose a company's product or service over its competitors.
What is Marketing Mix?
The marketing mix is the set of acts or tactics used to market its brand or product. A basic marketing mix consists of the four Ps: price, product, promotion, and place. Other Ps, such as Packaging, Positioning, People, and even Politics, is becoming increasingly crucial in today's marketing mix.
4 Ps of Marketing 
Product:
The commodity being sold is referred to as the product. The product must perform at a minimum level; else, even the best effort on the other aspects of the marketing mix would be in vain.
Price:
The monetary value attributed to a product is referred to as its price. It is governed by the cost of manufacturing, the market's ability to pay, supply and demand, and a range of other direct and indirect factors. Pricing plans come in various shapes and sizes, each of which is related to a larger company strategy. Pricing can also be used to differentiate and improve a product's image.
Place:
The term "place" refers to the point of sale. A strong distribution or 'place' strategy's major goal in any sector is to attract the consumer's attention and make it easy for her to buy it. Retailers pay a premium for prime real estate. 
Promotion:
All activities conducted to make the product or service known to the user and trade are promoted. Advertising, word-of-mouth, press coverage, incentives, commissions, and trade awards are examples of this. Consumer schemes, direct marketing, contests, and prizes are also examples.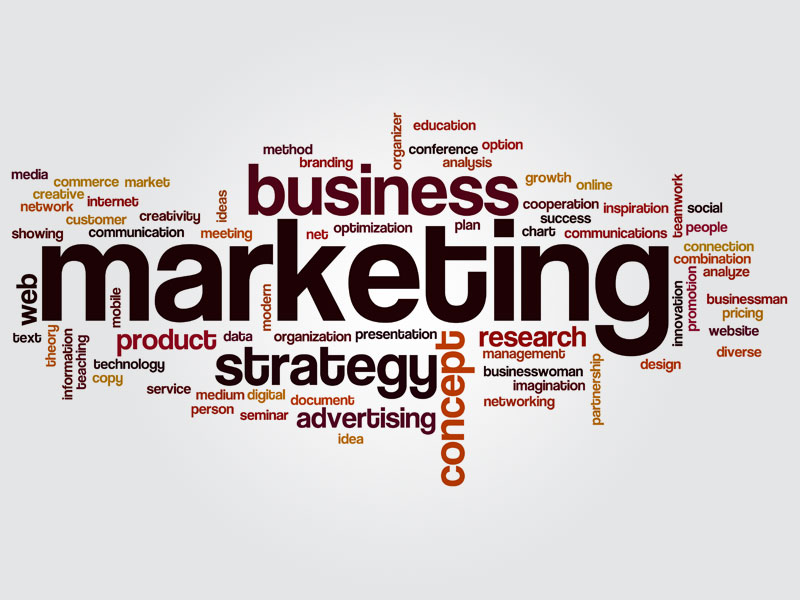 Types of Marketing:
1. Traditional marketing 
Traditional marketing refers to brand promotion through offline methods that existed before the advent of the internet. Consider billboards, pamphlets, and radio commercials.
Because information was not as freely accessible and widely available, most traditional marketing focused on outbound strategies like print, television commercials, and billboards.
2. Outbound Marketing 
Cold phoning, email blasts to purchased lists, and print ads are examples of outbound marketing.
This marketing approach is known as "outbound" because it entails sending a message to consumers to raise knowledge about your products or services – regardless of consumer interest.
3. Inbound marketing
Inbound marketing, on the other hand, focuses on attracting rather than distracting clients. As consumers are enabled to conduct research online as they advance through their own buyer's journey, most inbound marketing strategies fall under digital marketing.
Attract, engage, and delight are the three pillars of inbound marketing. Your primary goal should be to generate great content and experiences that will resonate with your audience and entice them to buy from you.
4. Digital Marketing 
Digital marketing is the polar opposite of traditional marketing. It uses technology that did not previously exist to reach audiences in novel ways. This form of marketing comprises all internet marketing initiatives.
Businesses use digital channels to engage with present and prospective customers, such as search engines, social media, email, and websites.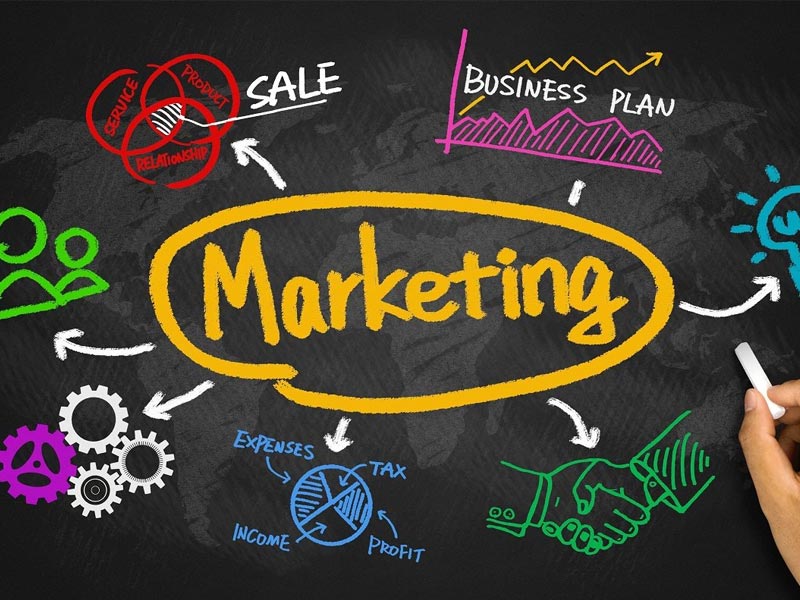 5. Search Engine Optimization
Search engine marketing, or SEM, encompasses all techniques to ensure that your company appears on search engine results pages (SERPs). With SEM, you may rank your company first when a user searches for a specific keyword.
Search engine optimization (SEO) for organic search results and pay-per-click (PPC) advertising for sponsored search engine results are the two types of SEM.
6. Content marketing 
Content marketing is an important tool in inbound and digital marketing because it is one of the most effective ways to attract your target audience.
It entails generating, publishing, and disseminating content to your target audience using free and paid channels such as social networking platforms, blogs, videos, ebooks, and webinars.
The purpose of content marketing is to support your audience throughout their buyer's journey. Before your buyers are ready to make a purchase, understand frequent FAQs and concerns, they have.
Then, make an editorial calendar to assist you in creating and managing your content. It is also advantageous to have a content management system (CMS) to facilitate publication.
7. Social media Marketing 
Brands may promote their businesses and communicate with audiences on a more personal level by using Facebook, Instagram, LinkedIn, and Twitter.
However, two factors are critical to success when it comes to social media: relevant material and consistency.
Because no one uses social media to make a purchase, it's critical to strike a balance between promotion and amusement. Images and captions that entice your audience to like, share, and comment will move your brand one step closer to acquiring a customer.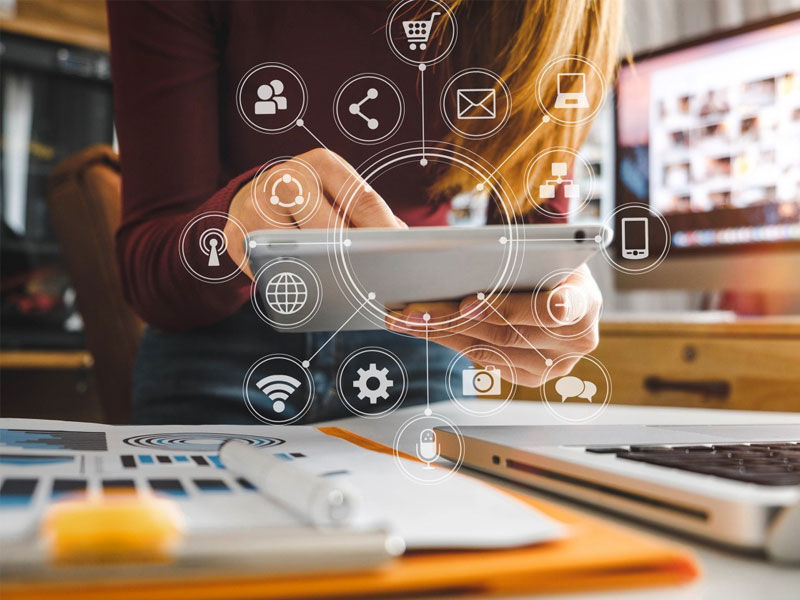 8. Email Promotion
Email marketing uses email to link brands with leads, prospects, and consumers. Email campaigns can be used to raise brand awareness, drive traffic to other channels, advertise items or services, or nurture leads to purchase.
Email legislation such as the GDPR and the CAN-SPAM Act demand brands to follow appropriate commercial email practices, which are based on three principles:
Only send emails to those who expect to hear from you. They've opted in, in other words.

Make it simple for subscribers to unsubscribe.

When you do make contact, be honest about who you are.
9. Conversational marketing
Conversational marketing is the capacity to hold 1:1 discussions with your target audience across many platforms – meeting customers when, where, and how they want. It includes phone calls, SMS, Facebook Messenger, email, Slack, and other channels in addition to live chat.
When you first start out, you'll want to figure out which channels your target audience uses. The problem, however, is managing several channels without experiencing delayed response times, internal miscommunication, or productivity loss. That is why it is critical to leverage conversational marketing solutions, such as a unified inbox, to help you streamline your efforts.
10. Buzz marketing
Buzz marketing is a viral marketing technique that uses innovative content, interactive events, and community influencers to drive word-of-mouth marketing and anticipation for a brand's upcoming product or service.
When you reach out to influencers early and have a plan in place to generate buzz about your business, buzz marketing works best. Invest in social listening software to maintain tabs on how your audience is reacting to your efforts.
11. Influencer marketing
Influencer marketing is intended to tap into an existing group of engaged social media followers. Influencers are seen as experts in their fields. They have earned the loyalty and confidence of an audience you may be attempting to attract.
To begin with influencer marketing, you must first develop an influencer marketing strategy and identify the type of influencer you want to target. Then, construct a set of criteria for your influencer to verify they are in line with your goal and budget. Consideration should be given to their niche, the size of their audience, and their present metrics.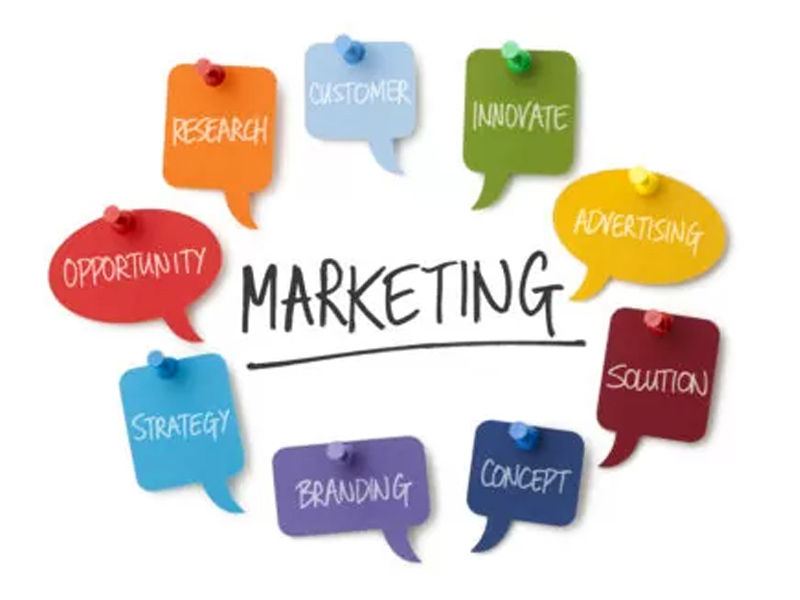 12. Acquisition Marketing
The goal of every marketing plan is to acquire and keep customers. Each style of marketing, however, focuses on a different stage of the buyer's journey. To convert strangers into sales-qualified prospects, acquisition marketing focuses on the attract and convert phases.
Offering freemium products, introducing instructional centers, tightening the text on the site, conversion rate optimization, and lead optimization are all examples of acquisition marketing methods that may be used to turn a website into a lead-generating engine.
It may even involve a lead optimization and nurturing strategy to ease the transition from marketing to sales.