Hundreds of purchasers rushed to buy luxury properties on Dubai's largest palm-shaped island, where villas are selling for ten times the price they were when the project was announced – but never finished – two decades ago.
Brokers and investors began queuing at 6 a.m. On the undeveloped Palm Jebel Ali, some 50 kilometers from the center of Dubai, the developer Nakheel PJSC is selling hundreds of five- to seven-bedroom homes, with support from the government.
Homes start at 18.7 million dirhams ($5.1 million), while plots of land start at around 40 million dirhams.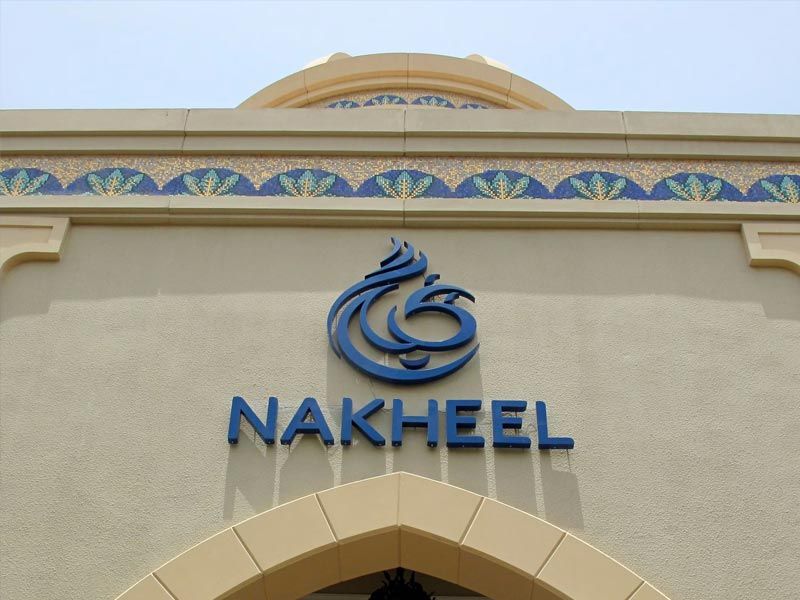 Brokers, many of whom represented purchasers from Russia and India, begged personnel to let them into Nakheel's tightly guarded offices at the base of the city's first and most renowned man-made island, Palm Jumeirah. The throng was given water and paper towels by one of the employees.
Dubai is resurrecting the Palm Jebel Ali project, which was shelved years ago, as the emirate looks to capitalize on an influx of migrants, which has ended a seven-year housing recession and driven prices to record highs.
According to real estate firm Knight Frank, the luxury end of the market has experienced a stunning reversal, with the city surging to the top spot of global rankings in the second quarter for transactions of houses valued at $10 million or more.
Tamer Bazzari, the founder of Dubai-based investment firm Genero Capital LLC, bought a 7,000 square-foot (650 square meter) property for 19 million dirhams on Wednesday and plans to buy a second home after generating "very good money" from two Palm Jumeirah villas.
"The Palm Jebel Ali designs are exceptional," Tamer Bazzari stated as he exited the sales area at the end of a long day. "The location and square foot value are far superior to other properties." We believe it will be a highly profitable investment."
Nakheel's spokesman declined to respond.
The frenzied scenes on Wednesday are reminiscent of sales events during one of Dubai's earliest property booms in the early 2000s when the emirate initially permitted foreigners to buy properties. Previous Dubai booms spurred a flood of flashy construction, only to be followed by abrupt downturns.
In 2003, Nakheel began selling townhouses and high-end waterfront properties on the Palm Jebel Ali for between 1.8 million and 5.6 million dirhams. Those properties were then resold numerous times without laying a single brick.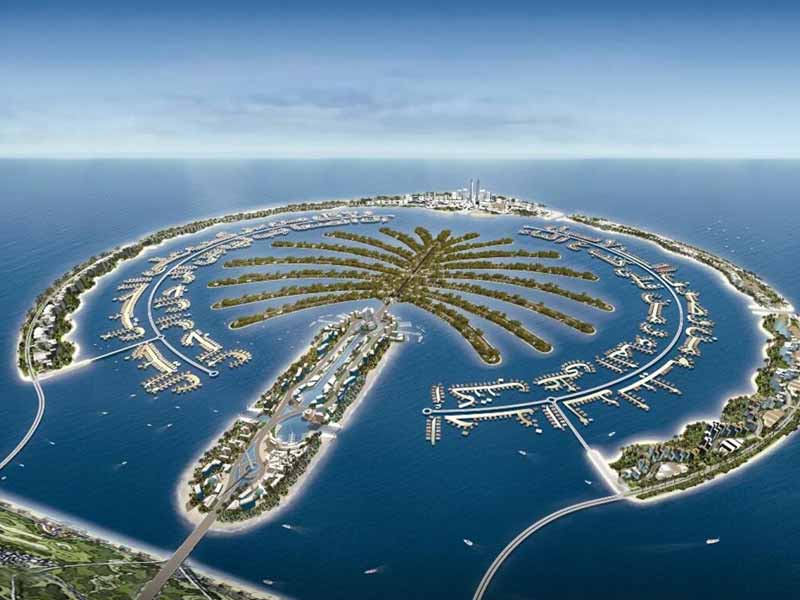 Nakheel referred to Palm Jebel Ali as the world's eighth wonder in a sales brochure at the time. The expansion, which is about the size of London's Heathrow airport, includes 17 palm leaves and adds 110 kilometers (68 miles) to the emirate's shoreline. According to sources at the time, it was intended to include marinas, a theme park, coastal villas, and a thousand homes on stilts that spelled out a poem by Dubai ruler Sheikh Mohammed bin Rashid Al Maktoum.
When the global credit crisis of 2008 pushed Nakheel to the brink of default, hundreds of buyers were left in the dark. While many investors have already traded their purchases for alternative Nakheel properties, Bloomberg News reported in October that others were promised reimbursements for sums collected by the developer until it stopped working on the project.
Palm Jebel Ali has subsequently been renovated with plans to house up to 35,000 households and 80 hotels and resorts. Nakheel will begin by constructing new houses over the development's four fronds, which are about double the area of Palm Jumeirah. Some of the larger villas will be over 12,000 square feet in size, roughly one-third the size of the White House.
Those properties were priced more competitively twenty years ago to compensate for the inconvenience of construction and the time it would take to complete the entire project, according to Yasin Valimulla, chief executive officer at property broker The Luxury Address, who attended a teaser session for the new Palm Jebel Ali.
Buyers must pay 20% of the villa's value up front and 40% during building. The remaining balance is due when the properties are finished in 2027.
La Capitale Real Estate broker Ajay Singh claimed he was representing four Russian and Indian purchasers who were interested in specific properties.
"It's a lottery, so you take whatever you can get," he explained after three hours of waiting in line. "No client wants to stand in the heat, so we come with documents and a credit card authorization of 200,000 dirhams, while they make a bank transfer for the rest."
Despite the project's troubled history, Valimulla does not anticipate potential purchasers to be put off. He is representing three investors who have previously purchased property on the Palm Jumeirah. One of them chose a villa, but the other two are deferring for the time being.
He said that those buyers needed additional time to consider their investment, particularly since they would be required to pay 24% of the whole price upfront. To get a clearer idea of how it will unfold, they made the decision to hold off until the subsequent phases were made available.