The 1970s were something of a letdown, after the fabulously outrageous concept cars of the 1950s and the more straightforward, cooler post-modern ideas of the 1960s. We were given this assignment as most. I soon realized that I would have to check the Internet to come up with enough concept cars to make a list, so it was forgettable a decade of construction.
With the Insurance Institute for Highway Safety (IIHS) likes, young customers out of Pontiac GTOs, Ford Mustang Mach Is. Plymouth Road Runners with usurious insurance prices were not any easier elsewhere in the automotive world, either. Then there came a clampdown for SAE horsepower statistics, with producers converting from gross to net horsepower.
Mercedes C111-II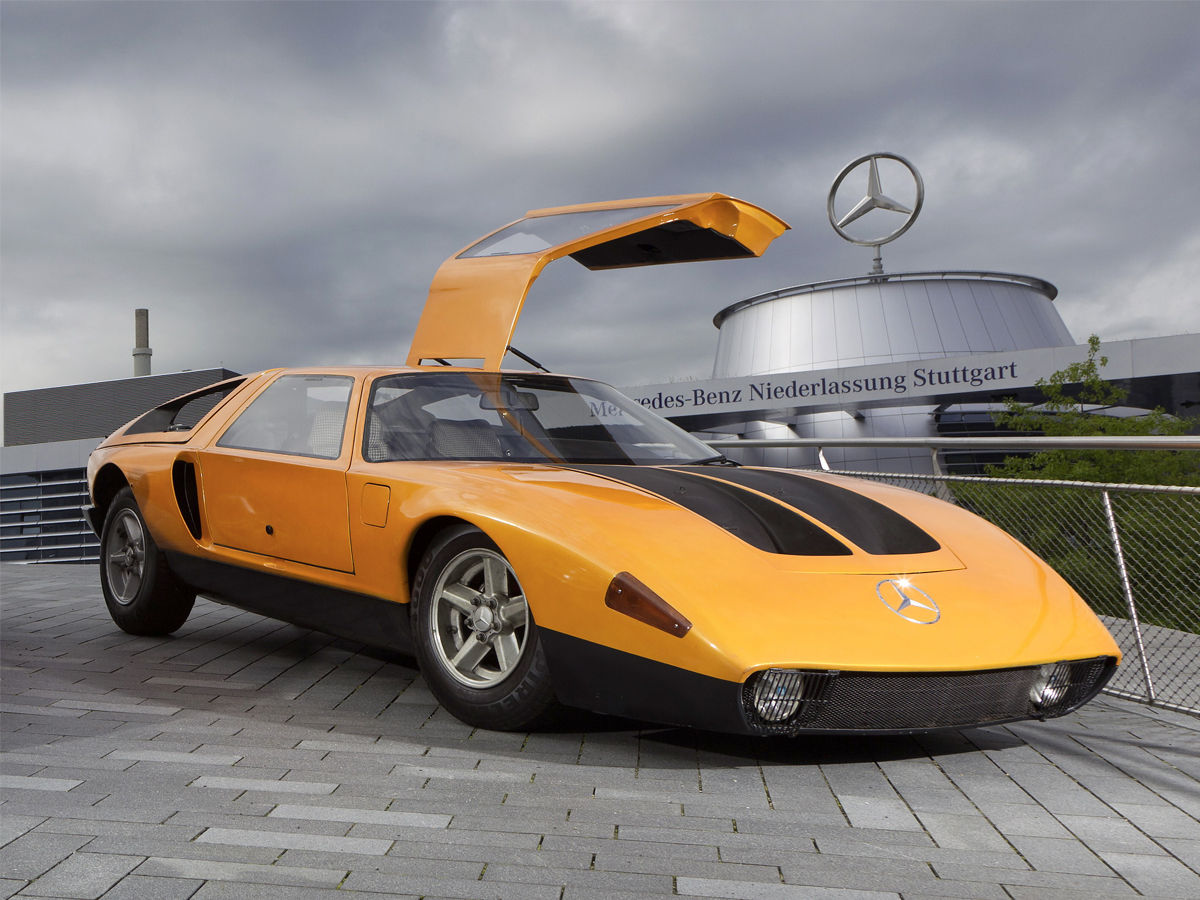 A completely working Wankel-engined experimental prototype, with a cutting-edge glass-fibre-reinforced plastic frame, which looked like no Mercedes the world had ever seen, the C111 first exhibited the 1969 Frankfurt Motor Show.
Over the next two years, 13 more will be installed in all manner of different configurations. The C111-II, introduced in 1970, had a Wankel four-rotor engine and could do more than 180 mph. A C111 oil burner broke 16 world records in 1976 after averaging 156 mph for 60 hours straight. The ultimate C111, powered by a 4.8-litre V8, crossed 251mph at Nardo in 1979.
Modulo Ferrari Concept Car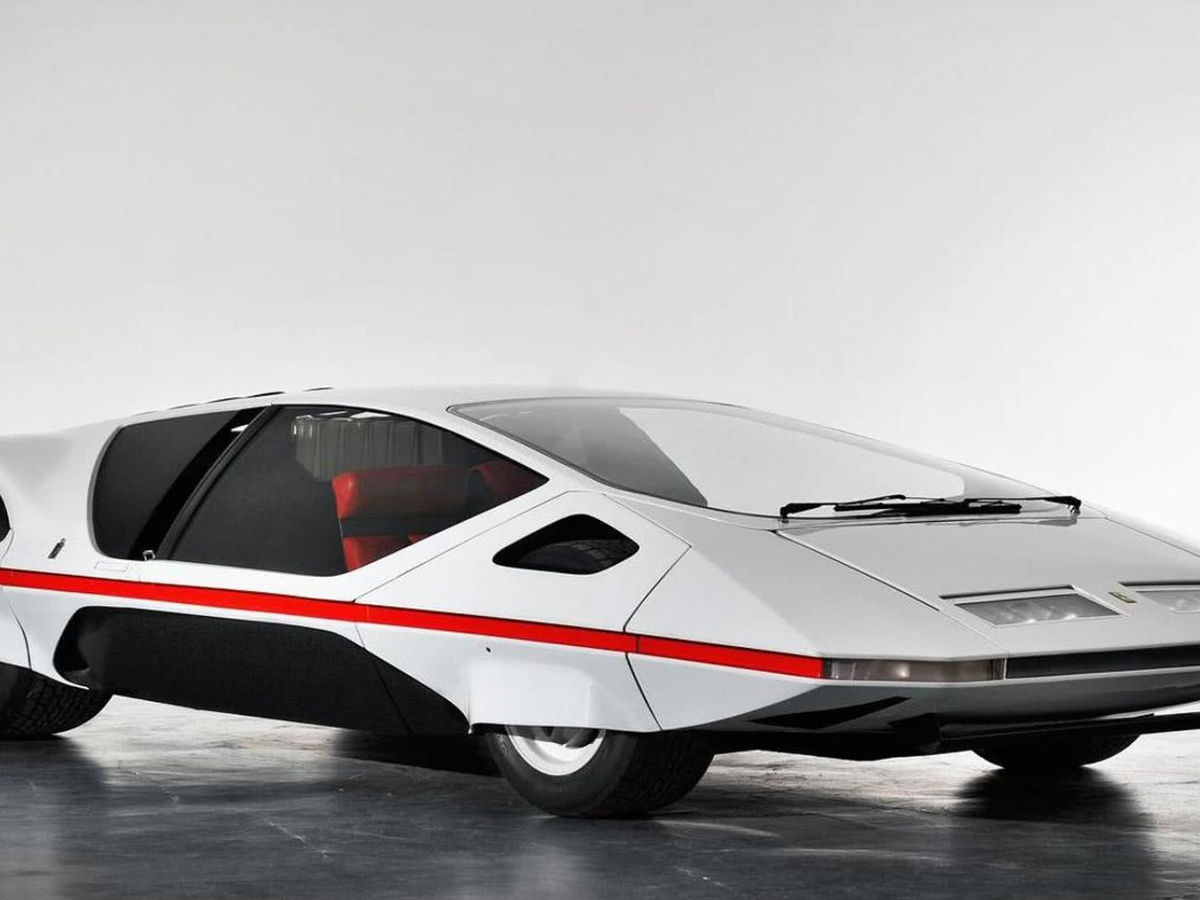 Pininfarina's most famous idea possibly made its debut at the Geneva Motor Show in 1970. It could not travel under its own steam, of course. The Modulo could have been designed on a 612 Can Am-spec Ferrari 512S chassis, but its V12 engine and gearbox were hollow shells. It is there to offer the appearance of a power plant running. That's what our pal Jim Glickenhaus saw when he purchased the concept car from Pininfarina in 2014. It not only has an entirely operating V12 nowadays, but it is also road-legal.
Lancia Stratos HF Zero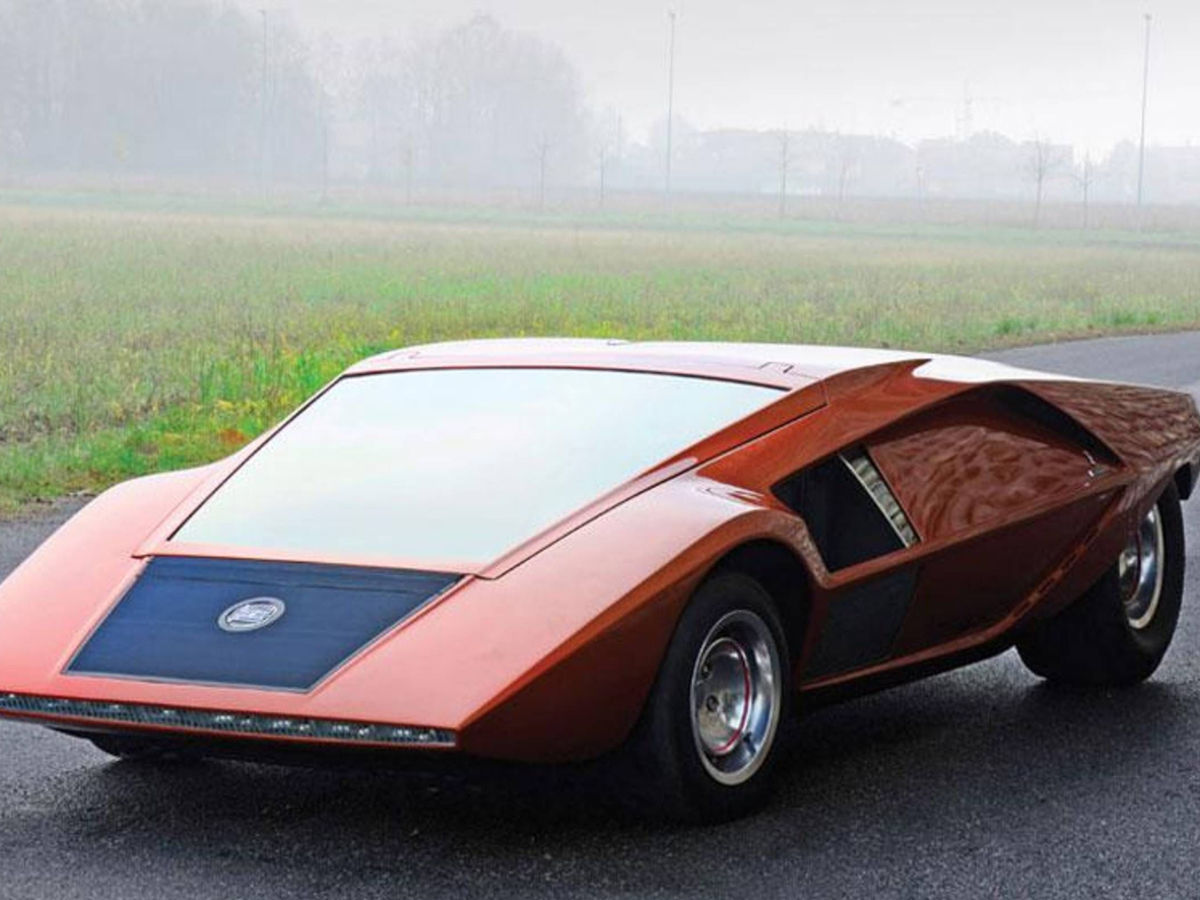 Bertone struck back with the remarkable Stratos HF Zero just a few months later. The Zero was a completely working version, with a narrow-angle 1.6-litre V4 from a written-off Lancia Fulvia, styled by Marcello Gandini and standing only 84cm wide, unlike the Modulo.
In the words of Gandini, the object of the idea was to 'build a bridge between Lancia and Bertone.' And it has achieved so. Mr Bertone supposedly took it to a conference at Lancia's offices, driving under the security fence on arrival rather than waiting for it to unlock. And lo, the construction on the Stratos proper started in earnest.
RX-500 Mazda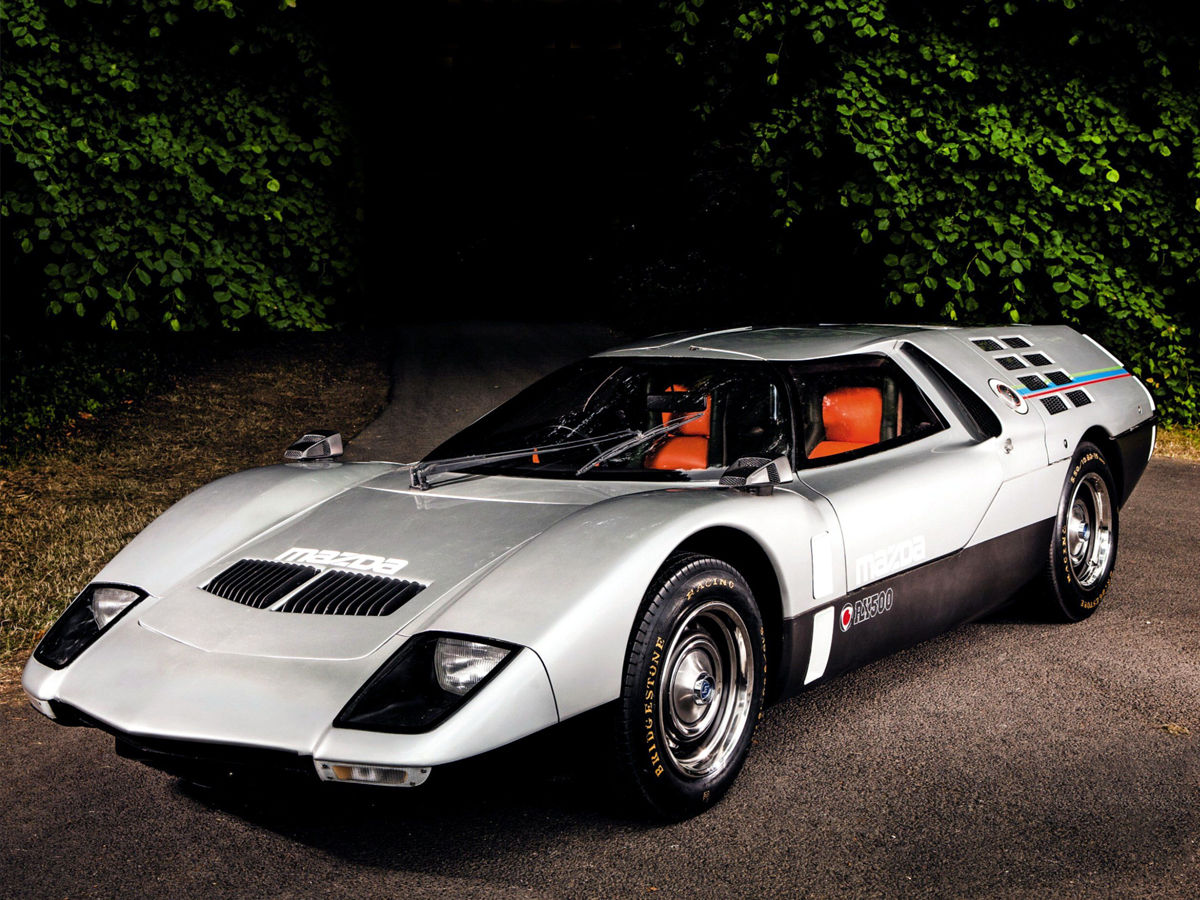 In Japan, meanwhile, Mazda was occupied with a wedge of its own. The RX-500, unveiled at the 1970 Tokyo Motor Show, was Mazda's 50th birthday present to itself (by this time, it had only been manufacturing concept cars for a decade).
The RX had a mid-mounted 982cc twin-rotor with 247bhp that could spin to 15,000rpm, part design, part engineering test-bed. It was a light-weighting lesson (tipping the scales at just 850 kg) and had experimental taillights that lit up green when the car sped, amber when it flew at a steady pace, and red (duh) when it braked.
He now resides at the Transportation Museum of Hiroshima City.
Maserati Boomerang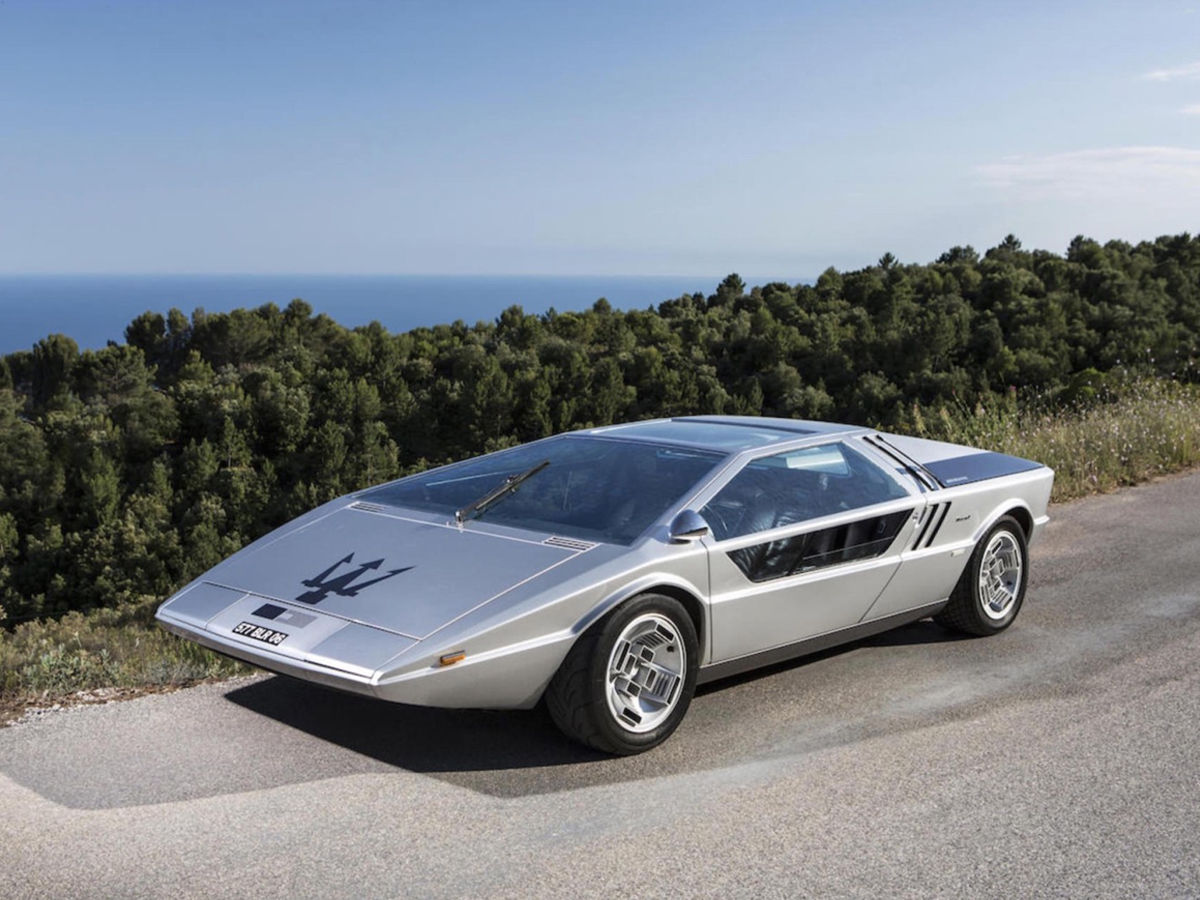 This particularly pointy thing has a Maserati logo on it. The Boomerang was a one-off model based on Maserati Bora underpinnings, complete with its 310bhp 4.7-litre V8 and 186mph(ish) top speed, engineered by Giugiaro ahead of the 1971 Turin Motor Show (Turin really was Wedge Central in the Seventies).
With a circular instrument cluster and a steering wheel that spun around it, the interior was incredibly insane. On Bonhams' pages, there are lots of photos. By the way, back in 2015, it sold the idea, which is road legal, for just short of £ 3 million.
Lamborghini Bravo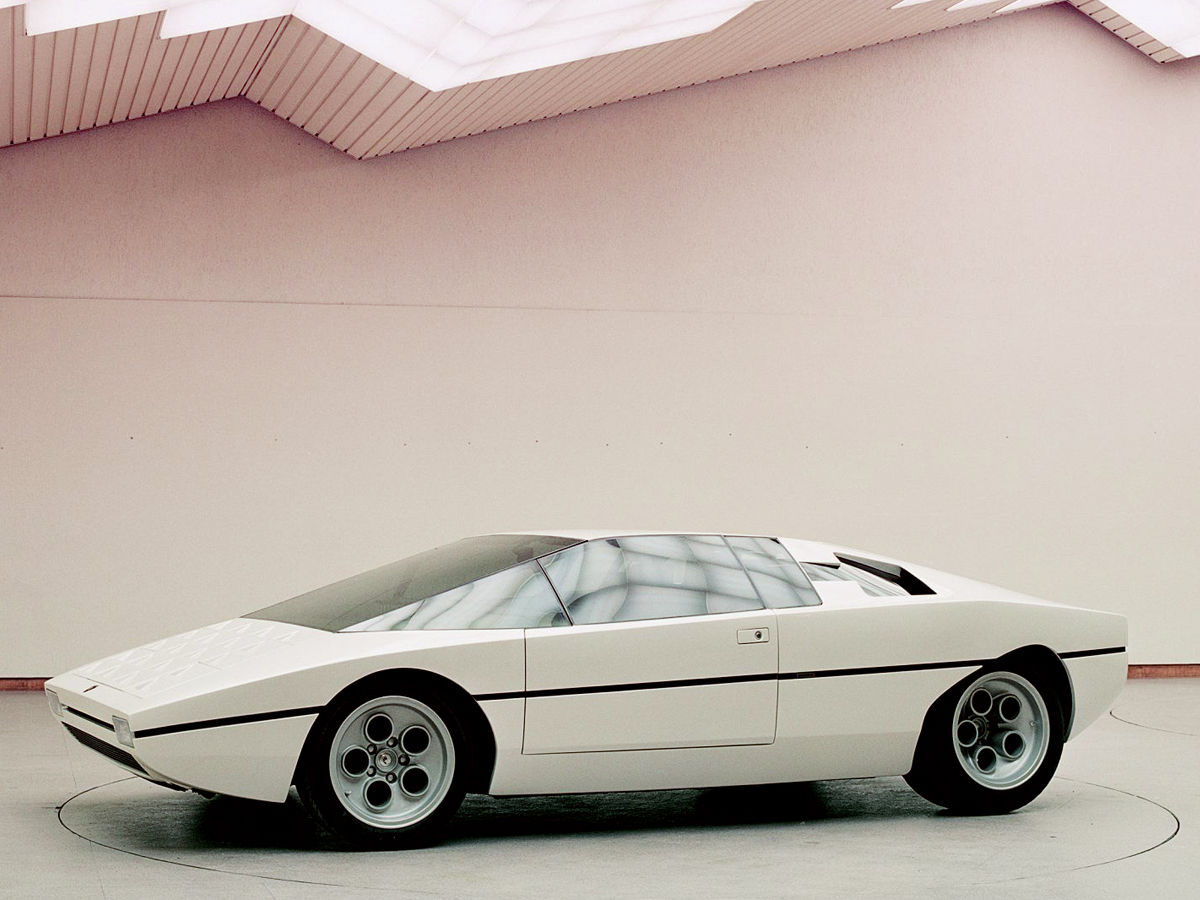 The Lamborghini Bravo, launched in Turin (where else?) in 1974, was based on the then-actual Urraco. And doesn't it look huge? The Lamborghini Marzal and Countach ideas of Bertone had produced production. The styling house had high expectations for the Bravo as well. Still, it wasn't supposed to be, unfortunately. The decision was eventually made to quit the project, despite Lambo reportedly clocking over 40,000 miles in a prototype (the Bravo was a one-off, but Lambo likely had a second mule).
The Bravo concept car remained in Bertone's hands until it was sold for almost €600,000 at auction in 2011.
Dome Zero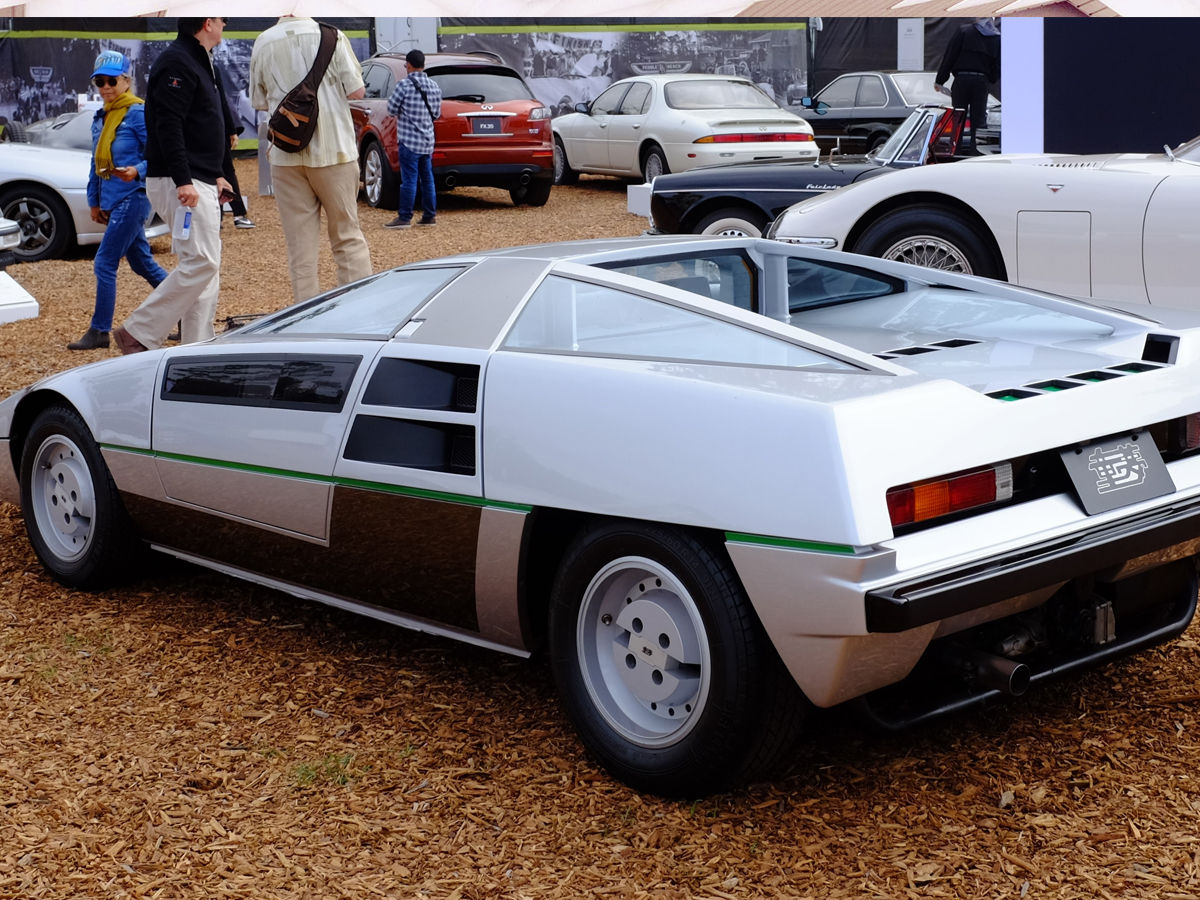 In the mid-Sixties, Minoru Hayashi began designing racing cars in Japan. Then, in 1975, he set up Dome to develop a limited number of road-going sports cars in order, in part, to finance the entry of his company into Le Mans. The Zero, which used a 2.8-litre Nissan straight-six, weighed just 920kg and appeared as it all relied on it.
Dome refused to certify the Zero for sale in Japan despite its best attempts and was equally unsuccessful in the States with the federalized Zero P2. So the Zero has never really gone into limited production. Yet Dome survived (JGTC fans may have learned of it), due in no small part to the royalties charged by toymakers making its still-born wedge "trendy" versions.
BMW E25 Turbo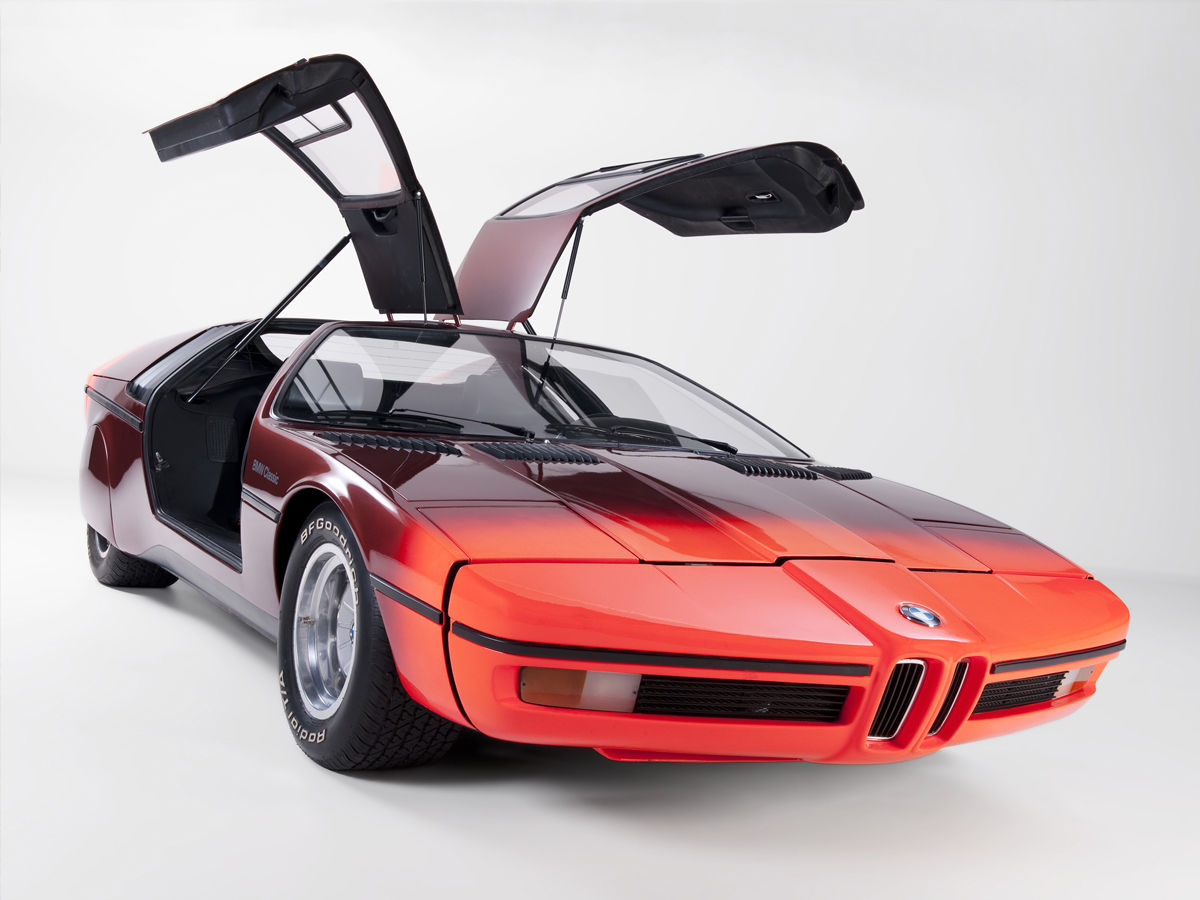 Believe it or not, the frame of a modest 2002, updated to fit a mid-mounted engine, is beneath the 1972 BMW Turbo Concept. Designed to commemorate the Summer Olympics of that year, held in Munich's home town of BMW, the Turbo used the same 2.0-litre engine that would feature later in the 2002 Turbo, the first turbocharged concept car from BMW.
Cutting-edge foam-filled bumpers, an incorporated roll cage, ABS, crumple zones, and side-impact protection were included in the remarkable technology. To alert the driver if they came too close to the car ahead, the Turbo also had an innovative (for the time) radar warning system.
Chevrolet Aerovette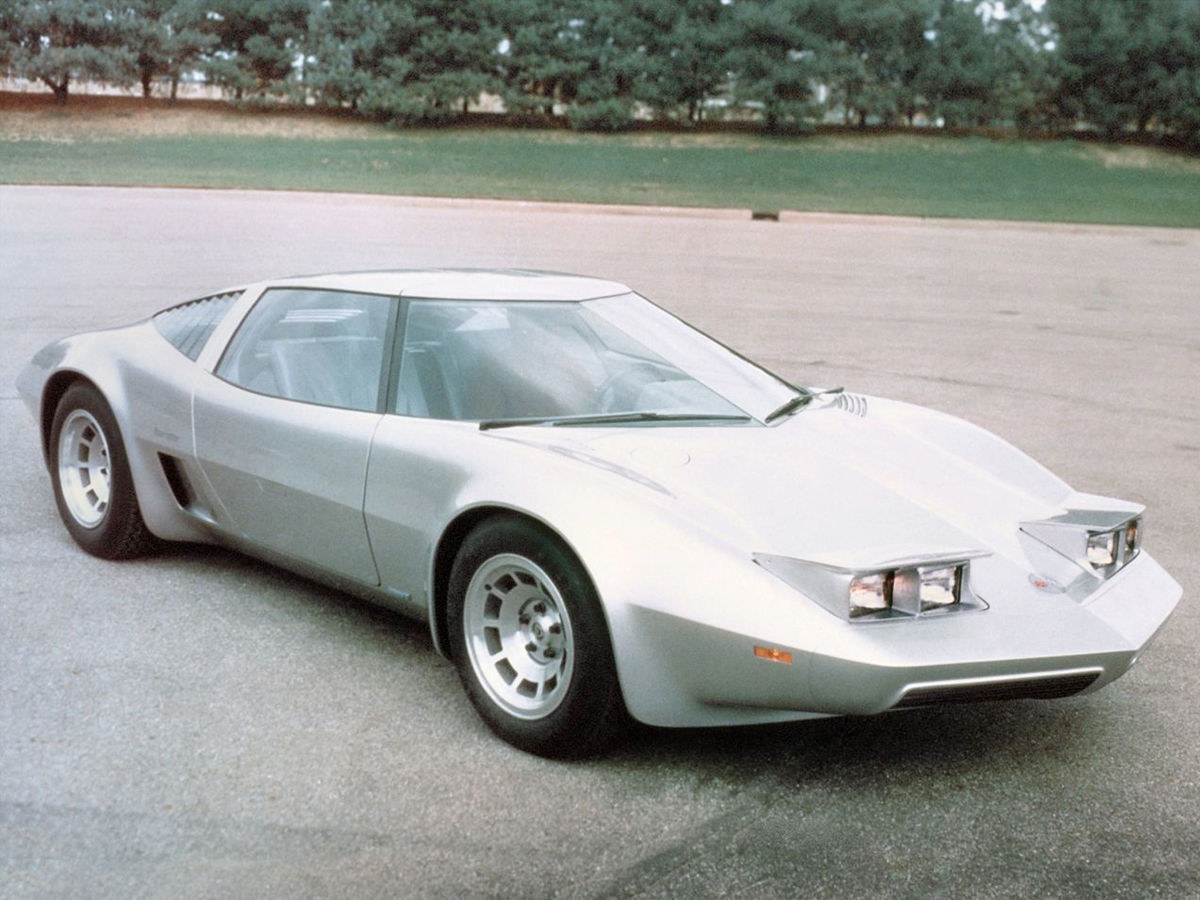 For decades before it launched the C8, Chevy was toying with the concept of doing a mid-engined 'Vette. If the Aerovette had produced production, how specific things would have been.
The 420bhp 'Four Rotor Corvette' arrived in 1973 to illustrate GM's newfound fascination with the Wankel rotary engine, following on from other mid-engined Corvette designs of the late Sixties/early Seventies. In 1976 (when GM destroyed the rotary program after the oil crisis hit), it was finally rechristened the 'Aerovette' and later fitted with a small-block V8. Since small-block V8s became the economical choice in Seventies America.
The Aerovette was supposedly green-lit for manufacturing, but Chevy got cold feet and pulled the plug.