Today's Punjabi food is a mash-up of Indo-Mughal-Persian-Afghani flavors. Explore the rich and buttery flavors of the region's diverse vegetarian and meat meals.
Punjab is India's most wealthy state, and the Punjabi food reflects this in every mouthful. Even though it is regarded as the breadbasket of India, its cuisine offers so much more. Many people in the south believe that most North Indians are Punjabi, which is understandable considering the Punjabi influence in the society up north!
Whatever divides people, food, especially rich Punjabi food with its succulent taste and desi ghee, can unify us as Indians. With Pakistan being a neighbor, many Pakistani flavors have crept into Punjabi food, giving it an even more unique flavor.
Punjab was not only India's pride, but it was also the envy of its neighbors, judged by the number of invasions it endured throughout the ages. While historical caravan routes from Central Asia to Punjab left an indelible imprint on the Hindu Kush mountain range's Khyber Gateway, this famous pass also served as a sluggish guard, allowing invaders to reach the subcontinent's northern boundaries to loot and plunder the region. They arrived in the 10th century with Mahmud of Ghazni, Timur from Central Asia in the 14th century, Darius and Alexander of Greece, the Scythians, Turks, Afghans, and Mughals from Central Asia. Each attack left its imprint on the country and its inhabitants.
With the fleeing Punjabis from Pakistan came the tandoor, which introduced India to a whole new world of barbequed cuisine. From Persia came the samosa, which was welcomed and localized with a spicy potato filling rather than Iran's typical minced meat filling and Paneer. As a result, Punjabi food is now a mash-up of Indo-Mughal-Persian-Afghani characteristics.
So let's indulge in the delicious and amazing Punjabi Food we all love…
Butter Chicken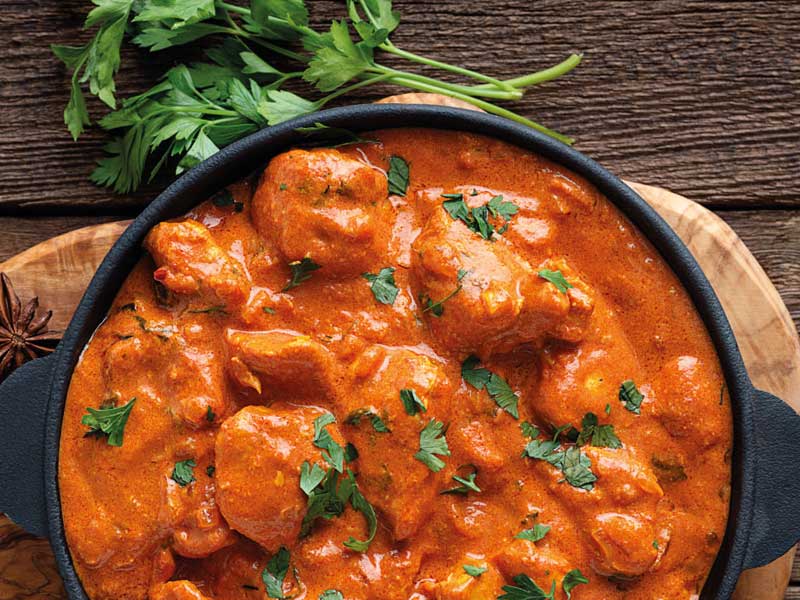 No Punjabi food list is complete without Butter Chicken, so we will begin from it. 
While chicken is the national bird of Punjab, butter chicken is the crowning pearl of Punjabi food. Although it did not originate in Punjab, it was invented by a Punjabi family, so that counts, right? No party would be complete without this delicacy. This creamy, gravy-based meal is gently flavored and goes well with naan or rumaali roti.
The undisputed king of chicken dishes. This meal originated in Punjab, and it is still appreciated and eaten by Punjabis today. A nicely cooked and tender chicken with a rich, creamy sauce laced with butter. This is a meal that everyone enjoys. 
Sarson da Saag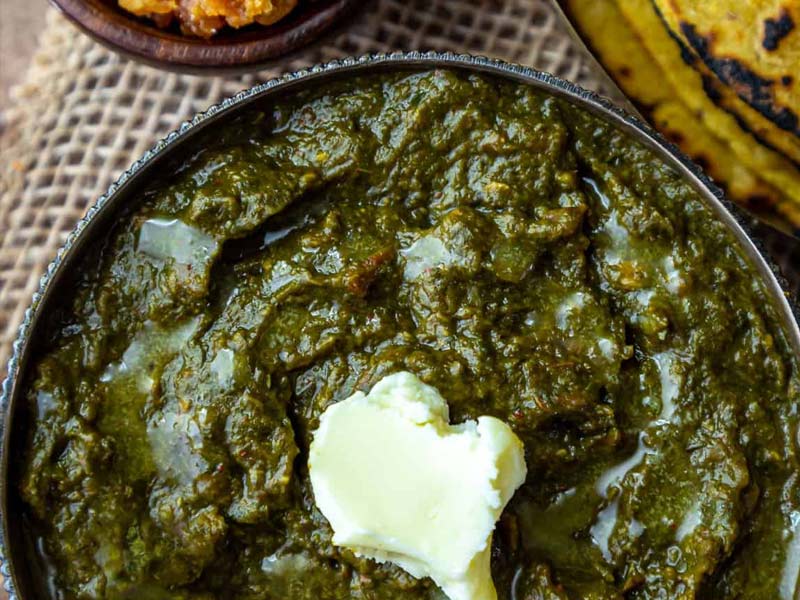 Given that food and Bollywood are our two real Indian interests, 'Sarson de khet' is associated with Dilwale Dulhaniya Le Jayenge. This dish is synonymous with Punjabi food for every north Indian eater worth their salt (and spices). As a winter favorite, it is available as a delicacy at all restaurants. Given the slightly harsh flavor of the mustard leaves, spinach may be added to make it healthier and tastier. With a dollop of the famous dest-ghee for good measure and as a wintery guilty pleasure!
If you want to try traditional Punjabi food, Sarson da Saag is the way to go. One of the most famous and well-known Punjabi food, as well as an excellent vegetarian option. This dish is suitable for both vegetarians and non-vegetarians. This meal is best served with Makai Ki Roti and is made with mustard leaves and spices.
What is the desi equivalent of mac and cheese? Makki di roti with Sarson da Saag. They simply seem to go together. The professionals know how to create the greatest cornflour since it is crumbly in nature. However, if you prepare it at home, add a small amount of ordinary flour or shredded radish as a binding agent. This is a match created in a Punjabi-pind when served with? Gur or jaggery as a compliment.
Parantha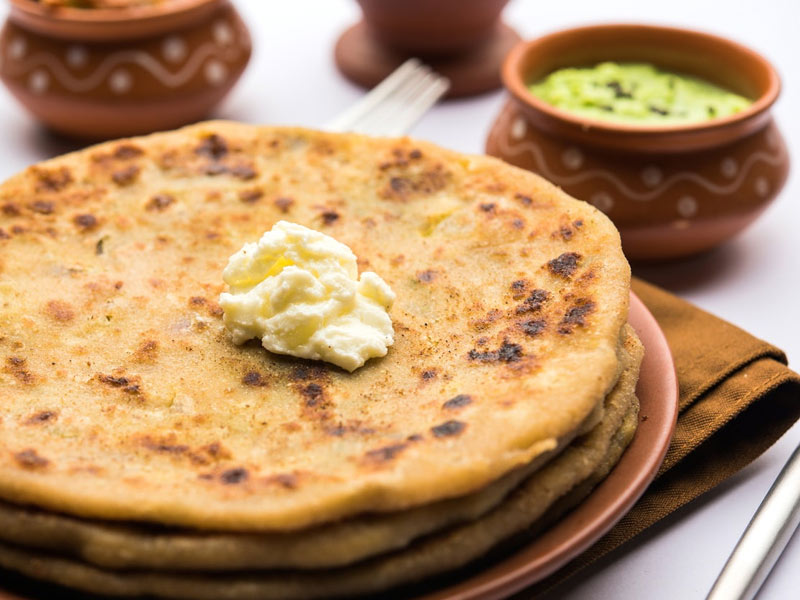 You've probably had a parantha at some point in your life, no matter who you are. Even while traveling, the most popular thing to order at a Dhaba is almost usually a paratha. This exquisite dish arrived in India via the annals of Punjabi food, and what a find! This bread, whether plain or filled, is a mainstay in most Punjabi families. The majority of Punjabis prefer it fried in desi ghee. It's a modest marriage made in culinary heaven with some cold curd and pickle.
Stuffings have limitless options. Be it potatoes, onions, cottage cheese, keema, or newer varieties such as bottle gourd, mangoes, or virtually anything else you can think of! The fact that the national capital has a section called 'parathewali gali' dedicated to dishing up all imaginable variations attests to its appeal. Plus, like a roti, it doesn't have to be spherical, so you can create it at home without being mocked for creating a 'world map' for the sake of food!
A flatbread filled with a spicy potato filling, aloo paratha is one of northern India's most popular morning dishes. Its name is derived from aloo, which means potato, parat, layers, and atta, which means flour.
The flatbread is prepared with wholemeal flour, salt, and ghee, resulting in flaky, soft, and crispy golden-brown layers. Mashed potatoes, ginger, green chilies, coriander, dried pomegranate seeds, chili powder, and salt make up the stuffing.
A paneer-filled parantha served with butter. Punjab is highly renowned for its Aloo Parantha, yet it is also underappreciated. Aside from the aloo-filled variety, there are many more varieties of Parantha, such as gobi, mooli, and so on. So try Paneer Parantha with a large glob of butter.
Tandoori Chicken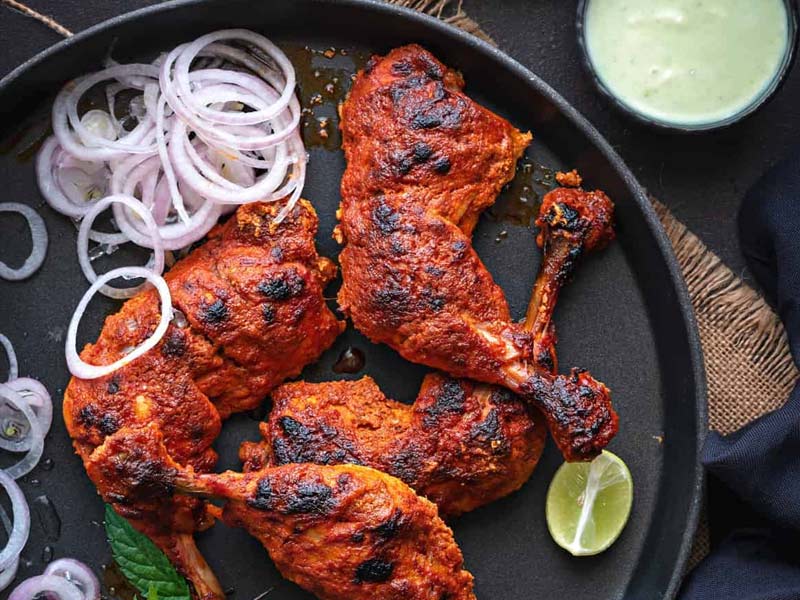 Tandoori chicken, also known as tandoori murgh, is a famous Indian dish whose name is derived from the Persian word tanner, which means "fire." The meal comprises marinated chicken flesh in yogurt, seasoned with tandoori masala, nutmeg, and cumin, and served on skewers.
It's a one-of-a-kind meal because of how it's made. Traditionally, it's cooked at high temperatures in cylindrical clay ovens called tandoors, resulting in juicy meat with a smoky taste. According to one common legend, it was developed by a guy named Kundan Lal Gujral in his restaurant Moti Mahal (Palace of Pearls).
Eat like a Roman when in Rome. And while you're in Punjab, eat like a Punjabi. How should you consume Tandoori chicken? You should eat it with your hands. This recipe is for those of you non-vegetarians who want to eat something great and unforgettable. Tandoori chicken is the bomb: moist, red, and spicy.
Amritsari Fish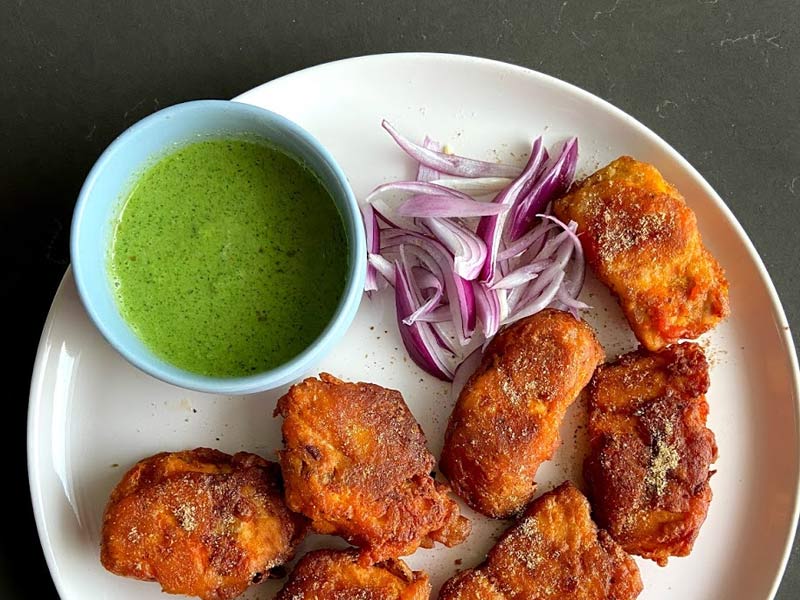 The Amritsari Fish is a dish from Amritsar. This meal is nothing short of spectacular and delicious. Fish is coated with spices and batter before being deep-fried in hot oil. And with a splash of lime juice on top, this is a marriage made in heaven.
Amritsari fish is a favorite dish among non-vegetarians in India. It is a fantastic contribution of Punjabi food to the rest of India! This delicious, fried fish may be eaten with or without naan because it is a dry meal. It is batter-fried and juicy on the inside, with a spicy kick. It is served at establishments with the same name all across the country, which is a tribute to its popularity. A hot fish with a cool lassi is an unbeatable combo!
Palak Paneer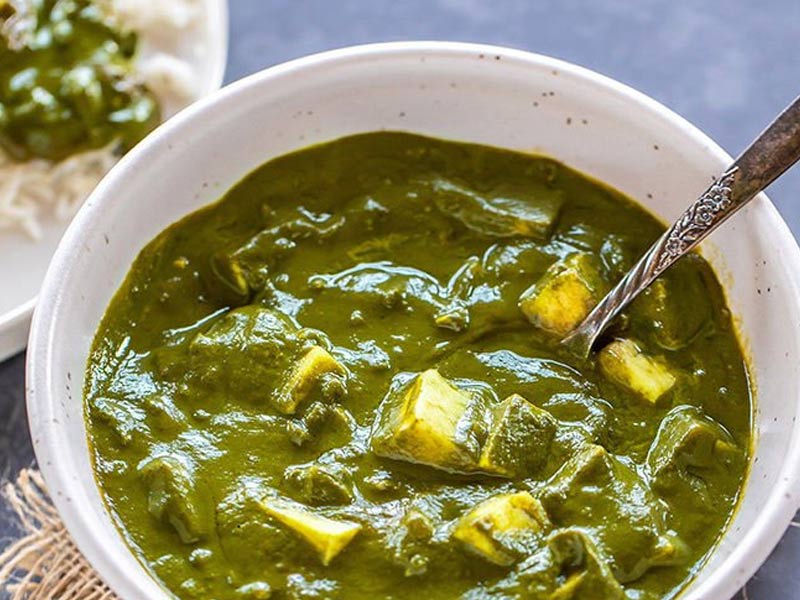 Palak paneer is a famous Indian vegetarian meal prepared with paneer cheese in a rich, thick sauce of puréed spinach, tomatoes, garam masala, garlic, and a variety of spices. The main components are even stated in the dish's name since palak means spinach in Hindi and Paneer refers to cheese.
Palak paneer has its origins in the Punjabi region, although it is also found in other parts of India. It is a highly healthy dish that may be eaten for breakfast, lunch, or supper with rice or Indian flatbreads like naan and roti.
Palak Paneer is a colorful and flavorful dish that is ideal for a full dinner. It is an excellent vegetarian dish for individuals who do not consume meat and those who do. The combination of Palak and Panner is so delicious that eating it would leave you wanting more.
Dal Makhni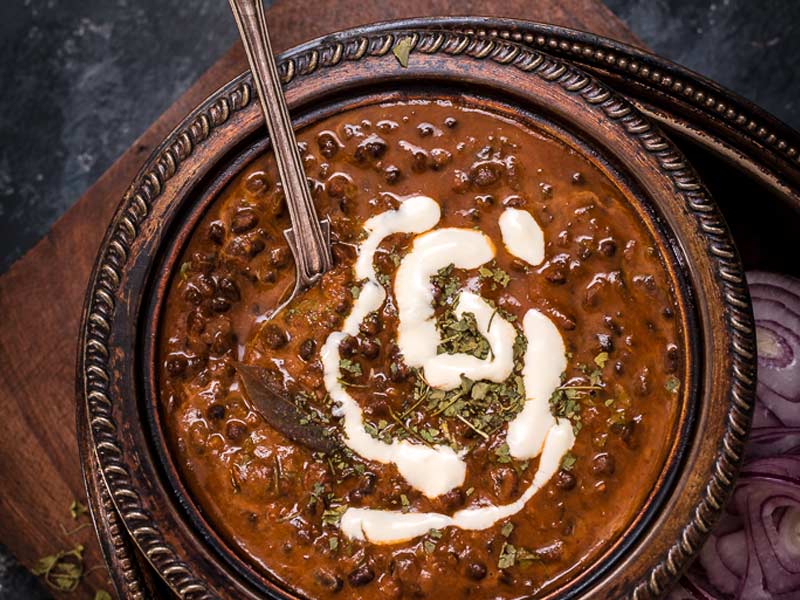 Despite its origins in Punjab, dal makhani has become one of the most popular Indian lentil dishes in and outside the nation. It is made up of red kidney beans and entire black lentils, also known as urad.
The meal is made with a lot of ghee and different ingredients, including ginger, garlic paste, and chile, and it's cooked gently in a thick, tomato-based sauce. The term makhani, which means "butter," comes from the last ingredient, a drizzle of melted ghee or butter, which imparts the classic's velvety taste.
If one dal could rule them all, it would undoubtedly be the dal makhani. This delightful buttery Punjabi lentil dish is a rich mixture of black lentils and scarlet kidney beans in a thick sauce made even richer with dollops of cream. Traditionally, it is simmered for 2-3 hours over low heat to thicken as the flavors deepen. It's a meal fit for a king's table.
Lassi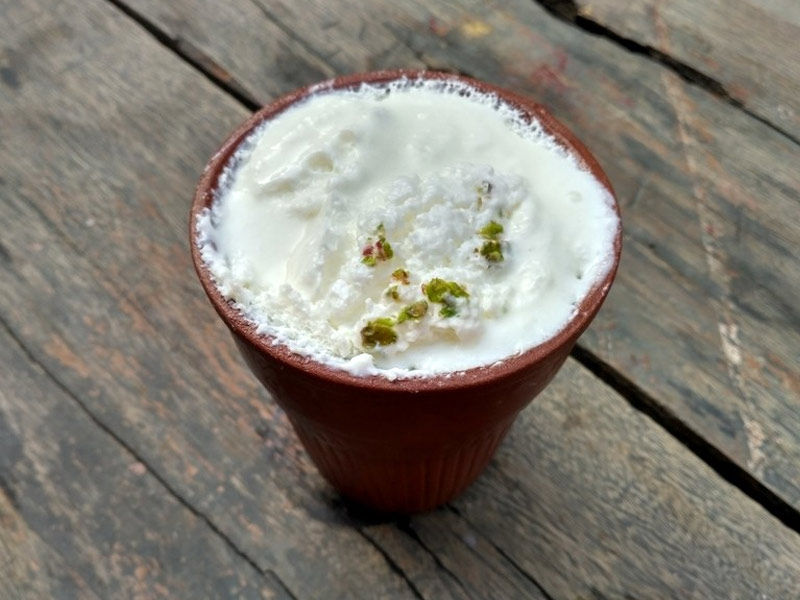 After all of that feasting, you're craving something refreshing and sweet to satisfy your thirst. And what is the greatest way to satisfy that? A big glass of Lassi will certainly do the trick. You should try the sweetened Lassi. There is also an unsweetened variety of Lassi if you need a decent cold drink.
The drink lassi is well-known around the world, and Punjabis take pleasure in it. Though it can be salty, the original lassi became known, sweet, and served with a dollop of cream and butter to make it as rich as possible. These days, flavors like mango rose or strawberry is added to twist while beating the summer heat. This simple drink is served at almost every restaurant, even if they are not Punjabi establishments, demonstrating its popularity.
Rajma Chawal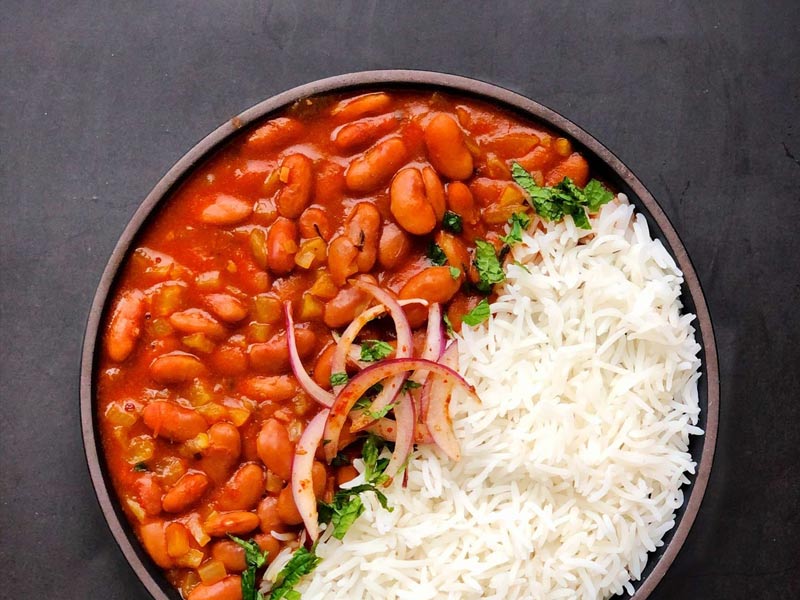 It almost sounds too easy, yet this is one dish that will satisfy you. Rajmah Chawal is a popular dish among Punjabi people. Dhabas and tiny Punjabi food courts are where you may grab a fast, stomach-filling lunch.
It's a staple in every north Indian home, and it has a sentimental meaning for many. Having rajma or chawal with anything other than rajma or chawal seems improper, like splitting up your favorite pair. Despite its origins in Kashmir, it is a favorite of all Punjabis and their grandparents.
To enhance the flavor, this Punjabi food is usually served with a side of pickled onions. Some folks like to add a little crushed papad to their rajma chawal to give it a pleasant crunch.
Chole Bhature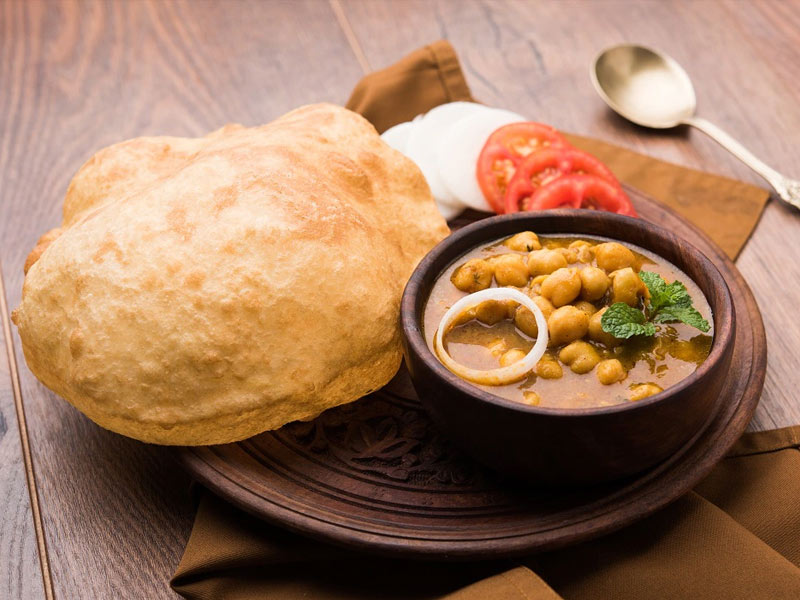 It's now a typical Punjabi food at the majority of fast-food establishments. And when you feel like indulging a bit, these two complement each other like a dream. It differs from a poori in that it is made using flour and milk rather than wheat flour. And, although being considerably larger than a poori, you can't simply eat one since it's so delicious! When you're seeking some tough, spicy Punjabi food, the soft, somewhat fermented bhatura should be your go-to.
What do you do when you need a fast and tasty snack? Go to a neighboring Dhaba/Hotel and get a dish of Chole-Bhature. This meal may be found virtually anywhere in Punjab. What's the best part? You will always receive it hot and ready to eat.