Since they make great family pets, beagles are among the most popular dog breeds in the United States. They are kind and playful and are friendly to both children and adults.
Despite the fact that black, tan, and white appear to be the most well-known color scheme, they can actually come in a variety of hues. So, are there various Beagle breeds? Do "Puggles" and "Poogles" count?
The origin of the term "Beagle," if you're interested, is a mystery to specialists. Possible origins include the Gaelic word baeg, which means "small." Or perhaps it's because horns generate a bugling noise when used for hunting.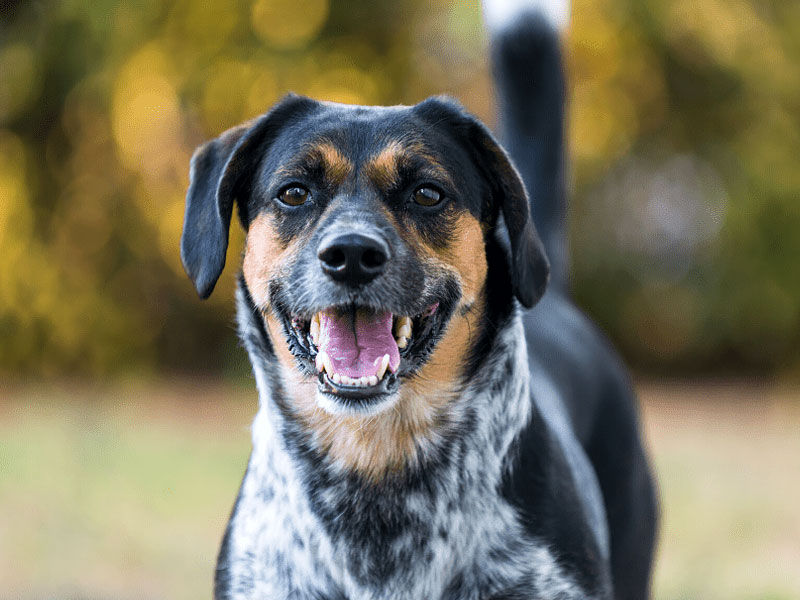 There is a good reason why Beagles are so well-liked in the UK and the United States. Beagles are a good choice for hunting teams because of their small size. The people can keep up with the dogs without using horses. This is a huge benefit for people who can't afford to feed and care for an entire stable full of horses.
Beagle-like canines might have existed prior to the arrival of the Roman soldiers in England in 55 B.C. They were widely used as hare hounds throughout England by the 1500s.
The 13–15-inch "normal" Beagle is renowned for its keen sense of scent. The white tip on their tail was bred into them because they were intended to be hunting dogs, allowing the hunter to see their dog as it ran in low-light conditions.
They don't always have a lot of energy, but they nevertheless need to exercise a surprising amount—especially if they enjoy food and are prone to obesity. They make wonderful additions to a family's household since they are devoted and affectionate.
Miniature Beagles
A "Pocket Beagle" is another breed of Beagle that you may have heard of, yet the AKC does not officially recognise it as a distinct variety. The reason for this is that a pocket Beagle's shoulder measurement is less than 13 inches.
There are reports of Queen Elizabeth I owning a Beagle that was small enough to carry in her saddlebags or pockets while on hunts. They were later referred to as "pocket Beagles," but in reality they are just a scaled-down version of the AKC-recognized Beagle breed.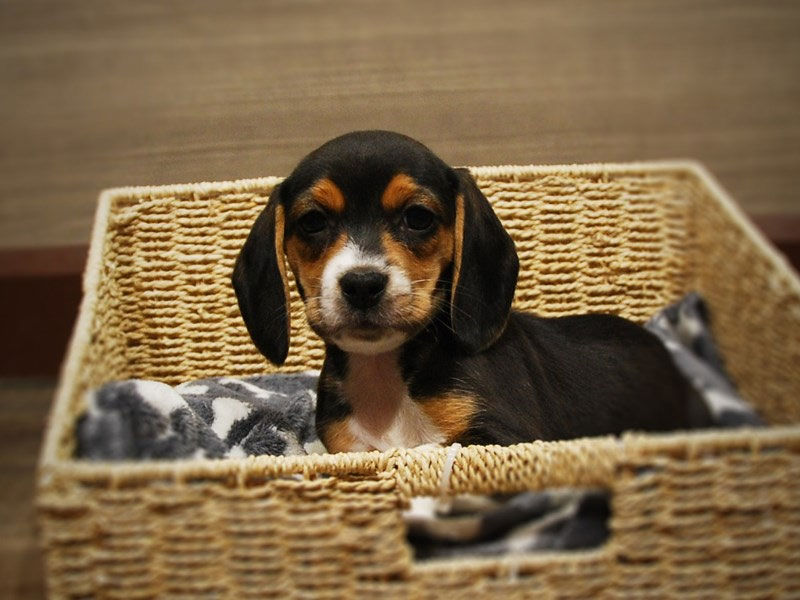 There are also Puggles, Poogles, and Peagles.
There are also Beagle mixes, which are purebred dogs of one breed mixed with another to create a hybrid pup, albeit they are not considered to be a recognised breed of Beagle.
Features of Beagle
Although they are among the smallest breeds of dogs, Beagles are strong and have the stamina to pursue their prey for extended periods of time.
dimensions and weight
14 to 16 inches for males
13 to 15 inches for females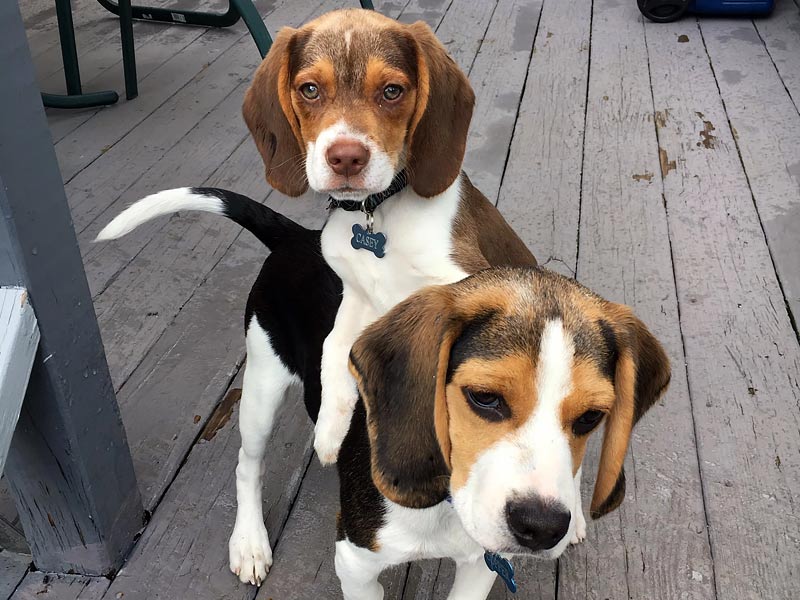 12 to 15 years is the average lifespan
Colors of Coat
Tan and black
Black, white, and red
Tan, bluetick, and black
White, tan, and black
Tan, white, and black
White, tan, and blue
White and brown
White, tan, and brown
white and lemon
White and red
white and tan
Temperament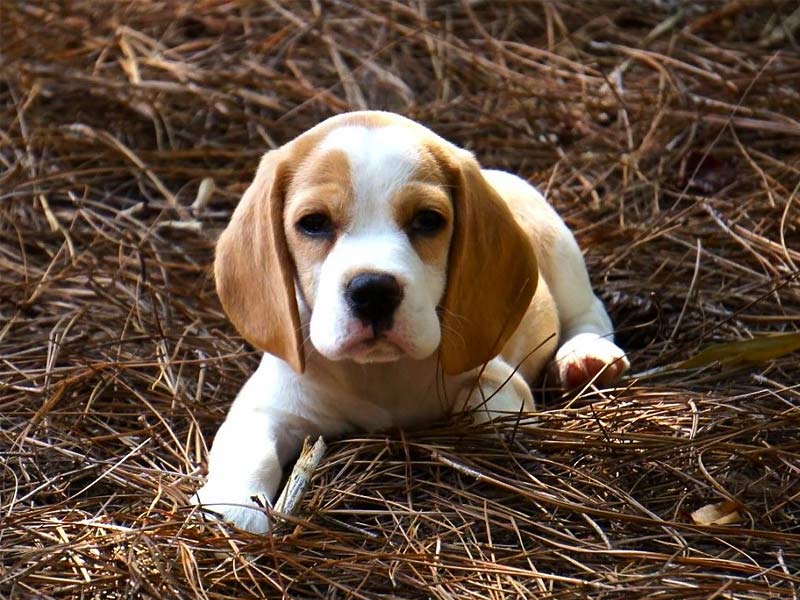 The Beagle is sociable, entertaining, and inquisitive. This kind of dog gets along well with both adults and kids, making them an excellent family companion. They are high-energy dogs, making them ideal for active families who enjoy engaging in outdoor activities.
Beagles don't require a lot of maintenance overall. They're content and healthy as long as they get to spend time with their family and exercise frequently.
Beagles have an incredibly dense double coat despite having a smooth coat. This indicates that they shed continuously. You need to give your dog a weekly brushing to keep this under control.
Best Brushes for Beagles, too
The good news is that they don't require baths very frequently. Unless you have a dog who simply adores the mud, the silky coat usually stays clean.
Training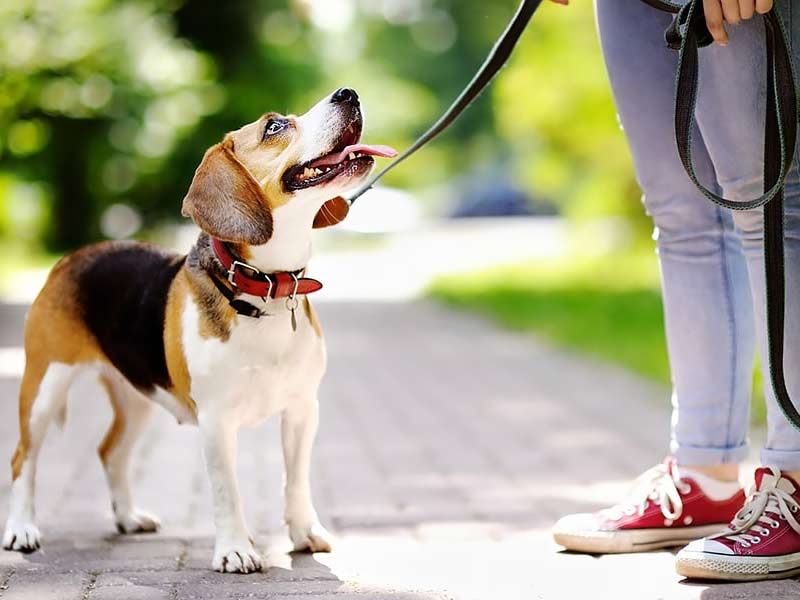 Beagles are independent-thinking, determined dogs that need to run in packs and with other hunting dogs. As puppies, they require good socialization and training. During training, they require certain restrictions, but nothing too extreme. Due to their sensitivity, beagle puppies don't react well to rigorous training methods.
Exercise and nutrition
Beagles are energetic dogs, yet some of them are prone to getting overweight. Make sure to give your Beagle a healthy mix of food and exercise.
Particular Considerations
Beagles are an active hunting breed, therefore there are specific things to take into account before bringing this amiable dog into your home.
Tiny animals
A Beagle may not be able to control its impulse to chase tiny animals like it would on a hunt if you keep small pets like hamsters, rabbits, or guinea pigs. You might discover that your Beagle is very enamored with the small animals in their cages!
escaping 
Beagles are expert escape artists and can and will leave almost any yard. It's crucial to keep an eye on them and not leave them alone for too long. Any place you leave them in needs to have a fence at least five feet high, preferably with underground wiring or fencing to prevent tunneling.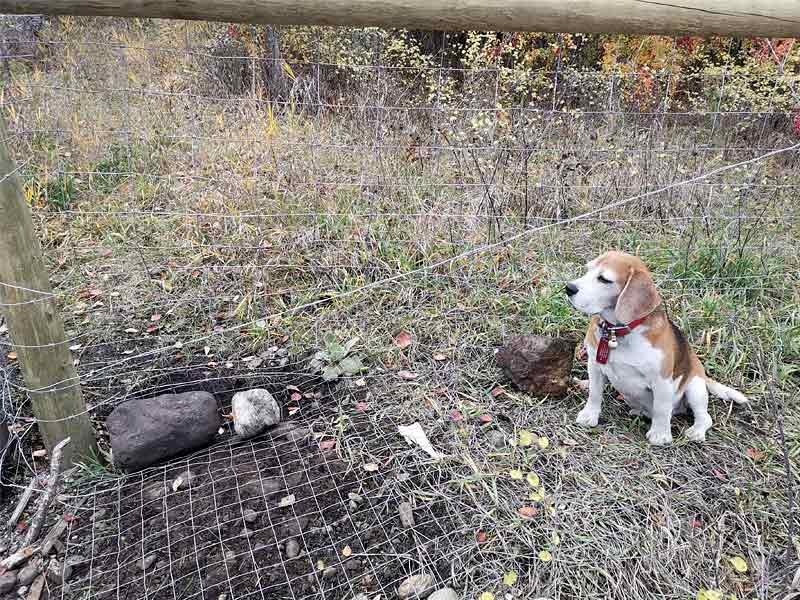 To keep them entertained, you might want to think about getting one of these outdoor dog toys!
Walking with Leashes
Given that a Beagle is a scent hound, you should always walk them on a leash. This implies that they won't be able to avoid running after anything intriguing they scent.