The expressways in India are growing every day, read it till last
Expressway, also known as a throughway, thruway, parkway, freeway, superhighway, or motorway, is a major arterial divided highway with two or more traffic lanes in each direction separated by a median strip. Elimination of grade crossings regulated entries and exits, and advanced designs eliminate steep grades, sharp curves, and other hazards and inconveniences to drivers.
Frequently, expressways have been built on entirely new roads, running close to but not across densely populated areas, on more or less straight lines between preferred termini.
Their benefits include faster acceleration, increased safety, comfort, convenience for drivers and passengers, and lower vehicle running costs. Many of these modern express highways, especially in India, are toll roads, but this is a bonus rather than a requirement.
National highways and expressways are words we hear regularly. They have made road transportation in India much quicker and more effective. Let us explain that the Indian road network includes expressways in India, national highways in India, state highways, and other major district and rural roads. Can you get the distinction between expressways and national highways?
What exactly is a National Highway?
National Highways are the bedrock of India's road system, connecting every major city, whether ports, state capitals, or other locations. It comprises two, four, or more lanes made of charcoal and a few made of cement concrete. National Highways are at-grade roads in India.
The Ministry of Road Transport and Highways owns this network. It is built and maintained by the National Highway Authority of India (NHAI), the National Highways and Infrastructure Development Corporation (NHIDCL), and state government public works departments (PWDs). Do you know that the National Highway Authority of India Act, 1988, created NH?
What exactly is an expressway?
Expressways in India are the largest class of routes. There are highways with a network of six to eight lanes of restricted access roads. In general, expressways in India are of high quality, with new features such as entry ramps, grade separation, lane dividers, and elevated sections.
Did you know that the expressway has many clever and sophisticated features, such as a Highway Traffic Management System (HTMS) and a Video Incident Detection System? (VIDS). These networks would serve as a model for future highways while still being environmentally sustainable.
The difference between expressways and highways
The primary distinction between a highway and an expressway is access control.
Roads are not multiples on expressways; instead, restricted entry is present, with vehicles entering from a narrow location with no more or other path merging or crossing the expressway anywhere. Accidents are also less likely as a result of this. However, on highways, several roads merge with or cross the highways at various points.
The highway is a common term for roadways that link major cities, villages, and other locations and usually have four lanes to accommodate high-speed traffic. However, an expressway is a high-speed route with limited access and a variety of infrastructure such as access ramps, lane dividers, etc.
7 Best Expressways in India
Mumbai-Pune Expressway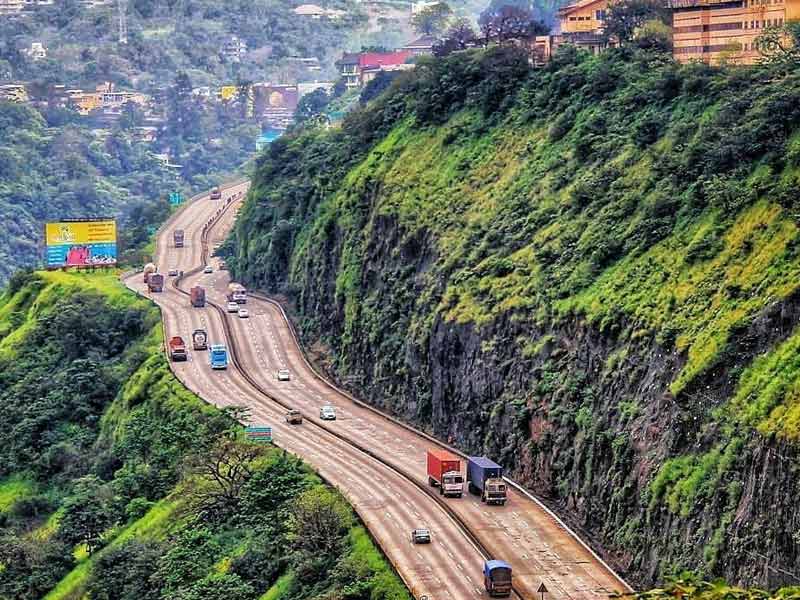 With a length of 93 kilometers, the Mumbai-Pune Expressway is India's first six-lane concrete, high-speed, access-controlled tolled expressway. This incredible highway reduced the travel time between Mumbai and the green city of Pune to less than two hours at an average speed of 80 kilometers per hour. It cuts through the picturesque Sahyadri mountain ranges through passes and tunnels. The Mumbai-Pune Expressway, India's longest expressway, is one of the best in the country. It has taken the place of the older Mumbai-Pune section of the Mumbai-Chennai National Highway.
Jaipur-Kishangarh Expressway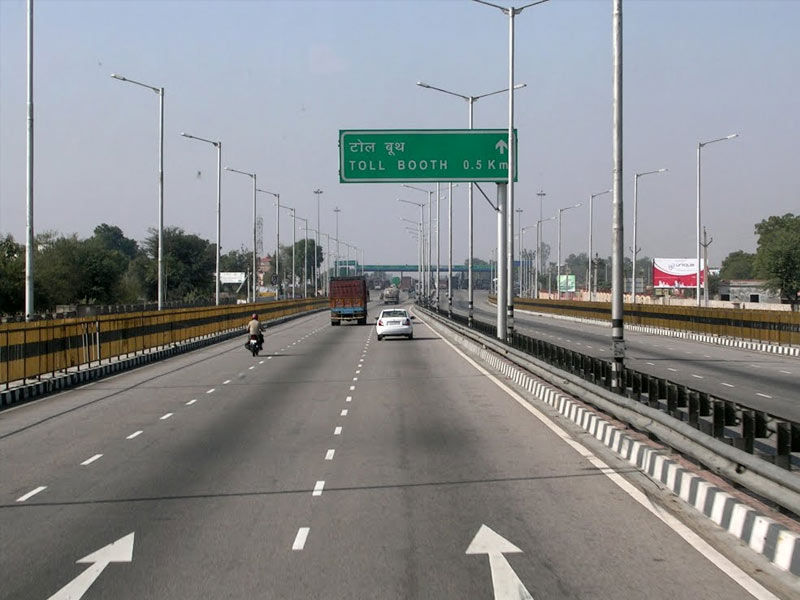 The 90KM long, 6 Lane highway linking clean city Jaipur to Kishangarh in Rajasthan is one of the best highways in India. National Highway 8 is India's Best National Highway. Rajasthan will become a popular tourism destination with the construction of a big road all the way to Beawar.
Ahmedabad-Vadodara Expressway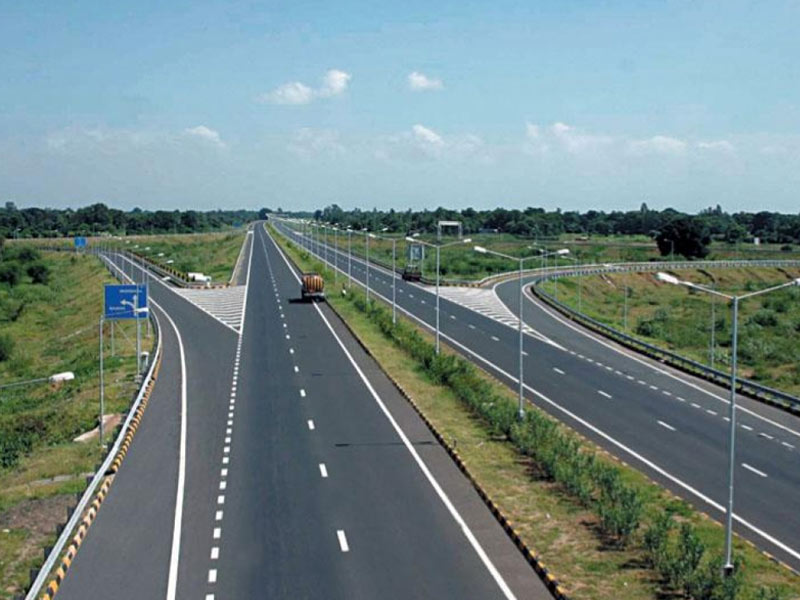 The Ahmedabad-Vadodara Expressway, also known as National Expressway 1, connects Ahmedabad, one of the greenest cities in India, and Vadodara. The 95-kilometer-long expressway would overtake National Highway 8, one of India's busiest national highways. The Golden Quadrilateral project includes the best expressway in India.
Delhi-Gurgaon Expressway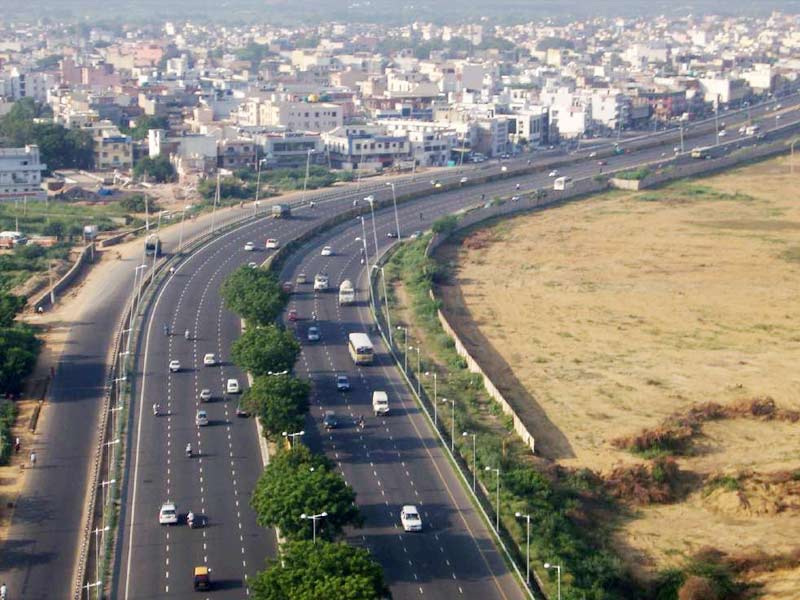 The breathtaking expressway connects Green Delhi, India's national capital, to Gurgaon. The Delhi-Gurgaon Expressway is part of the Golden Quadrilateral, which connects Delhi and Mumbai. It is a 28-kilometer-long access-controlled toll expressway and one of India's most important expressways.
Western Expressway
The Mumbai Western Express Highway is an eight to ten-lane arterial route. The 25.33-kilometer expressway starts near Mahim Creek and continues to the Mira-Dahisar toll booth in the city's northern outskirts. It starts outside the city limits as the Mumbai-Delhi National Highway 8. To stop traffic in Mumbai, the Andheri flyover was constructed over the Western Express Highway.
Eastern Expressway
The Eastern Express 6 lane wide highway runs from Chhatrapati Shivaji Terminus to Thane. At Chembur, the 23-kilometer-long expressway splits from the Sion Panvel Expressway. It is one of Mumbai's busiest and most important thoroughfares.
Yamuna Expressway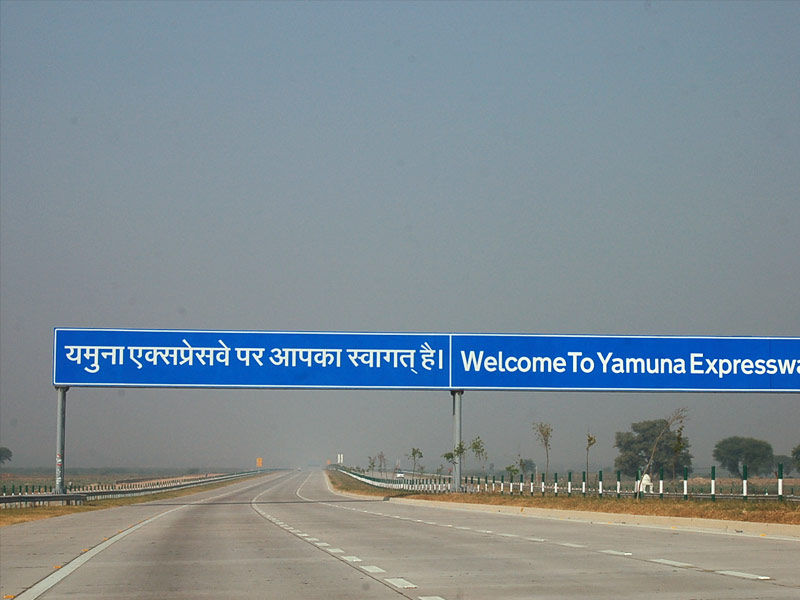 The 165-kilometer-long Yamuna Expressway, also known as the Taj Expressway, is a 6-lane controlled-access expressway. It links Greater Noida to Agra in the Indian state of Uttar Pradesh. The magnificent expressway features long flyovers, seven interchanges, several large bridges, and a few kilometers of an elevated highway. India's longest six-lane controlled-access expressway, with CCTV, SOS booths for protection and accident assistance, handheld radars to track compliance with minimum and maximum speed limits, and one highway patrol every 25 kilometers.
23 New Highway In India?
The National Highways Authority of India (NHAI) has set a March 2025 completion date for 23 new highways, including a network of expressways and economic corridors. Four expressways, like Delhi-Mumbai, Ahmedabad-Dholera, and Amritsar-Jamnagar, are set to open in March 2023. By March 2024, nine more will be completed.
According to an NHAI status estimate, nine other greenfield highways will be finished by March 2025. The total length of these expressways is equivalent to 7,800 km, which will necessitate an investment of roughly Rs 3.3 lakh crore over the next five years.
Surat, Solapur, Lucknow, Vizag, Chennai, Bengaluru, Vijayawada, Raipur, Kota, Kharagpur, and Siliguri are all linked networks expressways. Officials stated that projects with deadlines in 2023 and 2024 will be bid out by next year.
The rapid construction of new expressways is a significant break from the traditional method of extending existing highways. The change is intended to ensure the smooth flow of people and cargo, including heavy vehicles. Currently, freight vehicles in India travel approximately 400 kilometers a day, at least 50% less than the global norm. There is potential to cut costs and time by up to 50%.