A Woman is the most Vulnerable and Strong when she is pregnant. The weeks leading up to your baby's birth are filled with excitement and worry, especially if you're a first-time parent or mother. Finding nice books to read during pregnancy or books on parenting may be pleasant and encouraging. There will always be new things to learn when you have a baby and later a growing kid. 
Even if you don't agree with all of the advice in these books, you'll find nuggets of knowledge that will help you navigate through the following three trimesters. Pregnancy books are unlike any other, just as no two moms-to-be are alike. Each one has its distinct flair and quality of service.
Here is a list of books to read during pregnancy
What to Expect When You're Expecting- Heidi Murkoff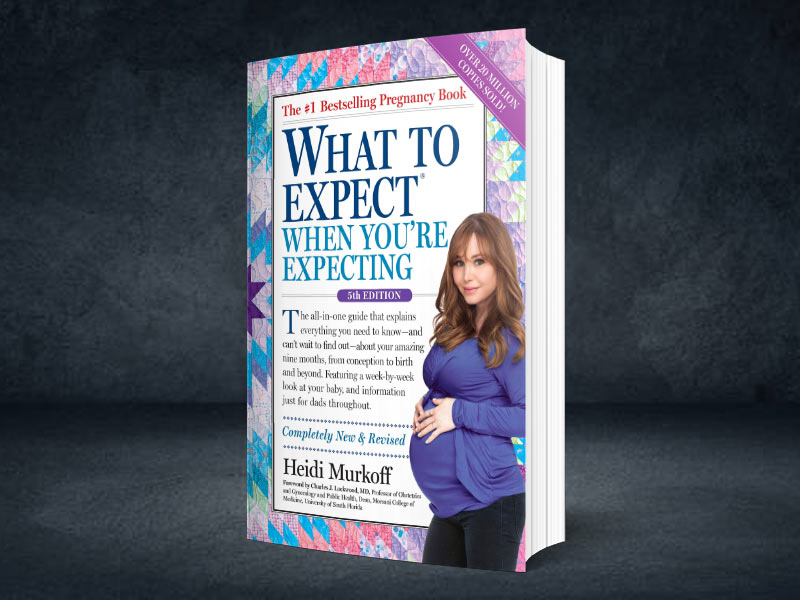 This decision is a solid alternative for moms-to-be who want a detailed guide. It is a classic book for a reason. Don't be put off by the book's 600+ pages; you don't have to read every single one! There are chapters on particular topics, including pregnant symptoms, pregnant lifestyle, advice for dads, having twins, and week-by-week developmental data in the book.
From pregnancy testing until labor and delivery, the book is organized every month. Each section includes elements like "What You Might Be Feeling" and "What You Might Be Concerned About," as well as answers to frequently asked concerns. Every conceivable topic is covered, including the little but vexing issues that women may be hesitant to bring up with their physicians, such as how their bodies will appear in seven months or why some pregnant women "glow" while others suffer from acne.
Expecting Better- Emily Oster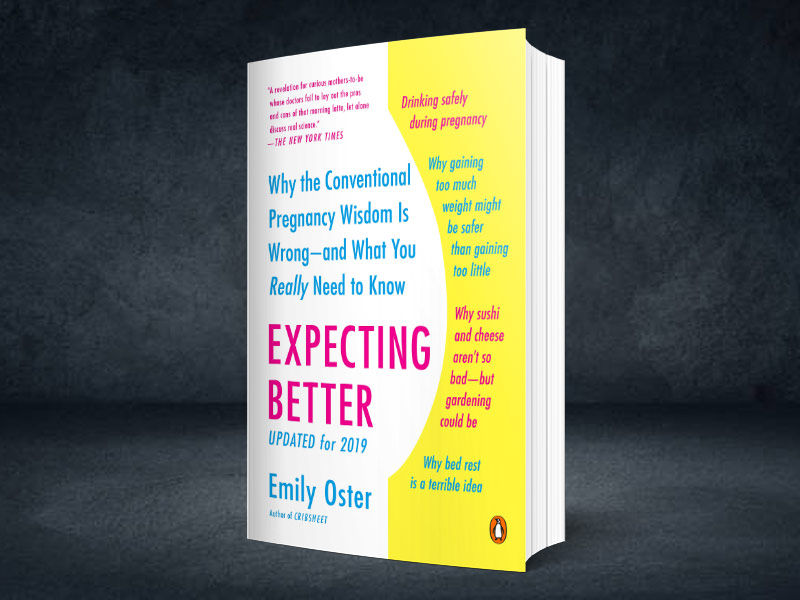 This book, written by an award-winning economist, debunks misunderstandings and explains pregnancy via statistical analysis. The author studies and gives statistics on practically every option that pregnant women will face, empowering them to make their own educated decisions. 
Emily Oster, an economist, digs at the science behind many areas of pregnancy health, from why drinking isn't always bad for you to why gardening can be risky. It was fascinating to examine how dangerous aircraft travel is or how long the usual job takes. The book's fundamental point is that making excellent judgments involves two things: the correct facts and an understanding of how it affects you personally.
50 Things to Do Before You Deliver: The First Time Moms Pregnancy Guide- Jill Krause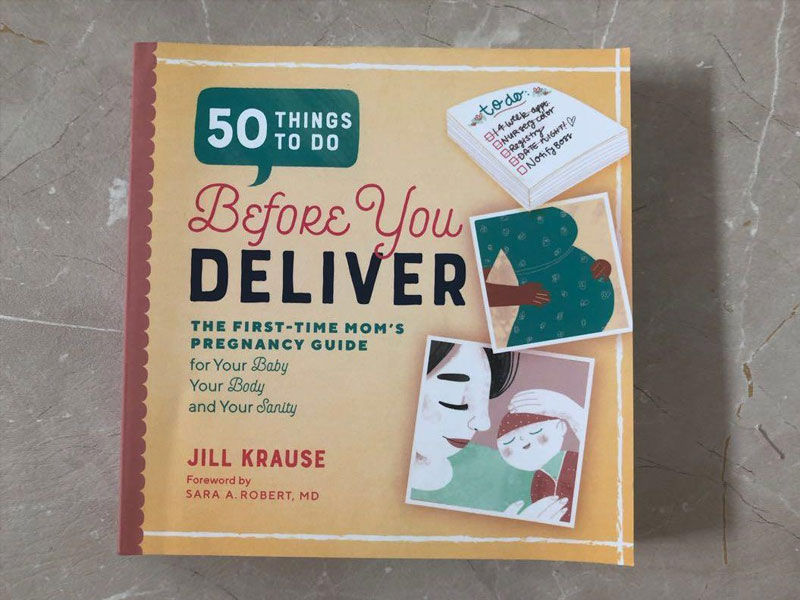 This book, organized into a trimester-wise guide, will assist ladies in taking things one step at a time. This book is written exclusively for first-time mothers, providing them with a reliable resource to help them confront their pregnancy with confidence. 
Every stage of pregnancy has its own set of guidelines and activities, and this book provides us with exactly what is needed to overcome these stages with ease.
This book is inclusive and rational. It is jam-packed with real-life material that will come in handy for parents who enjoy lists and step-by-step instructions.
Ina May's Guide to Pregnancy- Ina May Gaskin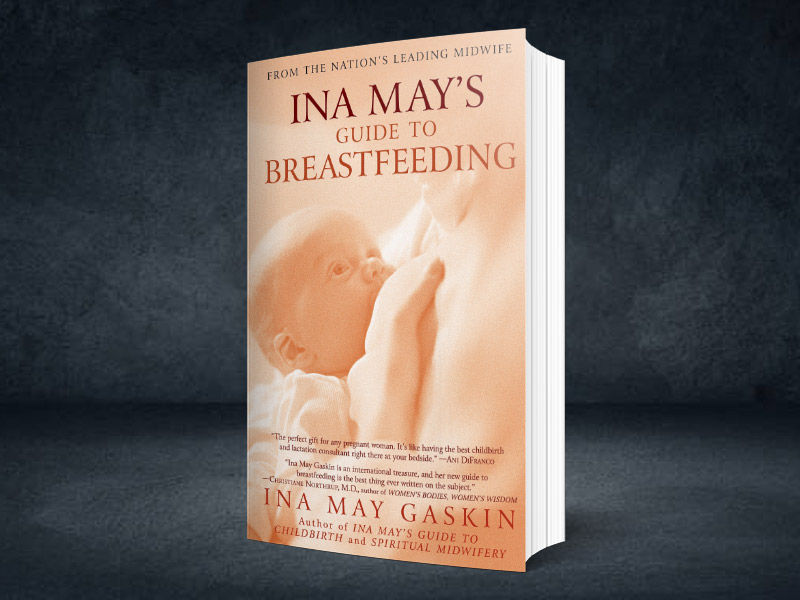 Ina May Gaskin, the nation's top midwife, explains the advantages and joys of natural delivery by advising women how to trust their bodies' innate wisdom for a healthy and satisfying delivery experience, drawing on her thirty-plus years of experience. Ina May's Guide to Childbirth, based on the female-centered Midwifery Model of Care, provides pregnant moms with thorough information about everything from the all-important mind-body connections to giving birth without using technology.
A book designed to address any questions a lady could have about the birthing process. According to this book giving birth, believe it or not, can be a pleasurable experience if you know what you're doing. After reading this book, you'll know just how to make it painless and satisfying. To have painless labor, you don't have to rely on medicines. Your body is a powerful weapon capable of doing amazing things, such as reducing the agony of childbirth.
Ina May will show you how massage can be a better alternative to being sedated while giving birth. She'll also go through what occurs during labor and how to make it as pleasant as possible. Ina May encourages you to rely upon the ancient wisdom of a woman's body to have a peaceful birth. There's a lot to cover, so don't be concerned! This is an easy-to-read book with a lot of useful information.
What No One Tells You- Dr. Alexandra Sacks and Dr. Catherine Birndorf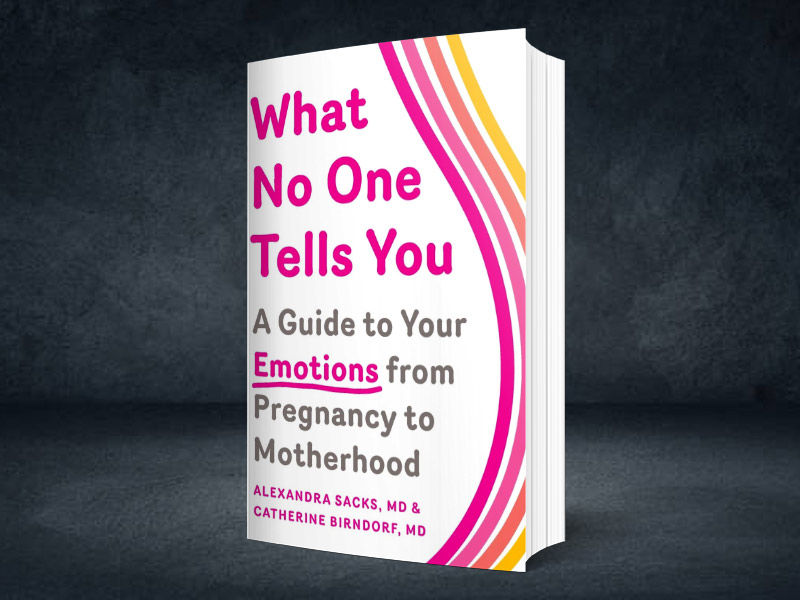 This book, written by two leading reproductive psychiatrists, is a must-read for new moms. When you're pregnant, all of your thoughts are on your growing child and your body hitting each milestone along the way. However, when you become a mother and are no longer solely accountable for yourself, fundamental mental shifts occur. The book highlights how it's acceptable to have unsettling sentiments, such as worry after learning you're pregnant after months of trying or not falling in love with your kid at first sight. This book introduced me to the notion of "Matrescence," or the birth of a mother, and how it may be just as traumatic as adolescence.
C-Section: How to Avoid, Prepare for and Recover from your Cesarean- Dr. Mark Zakowski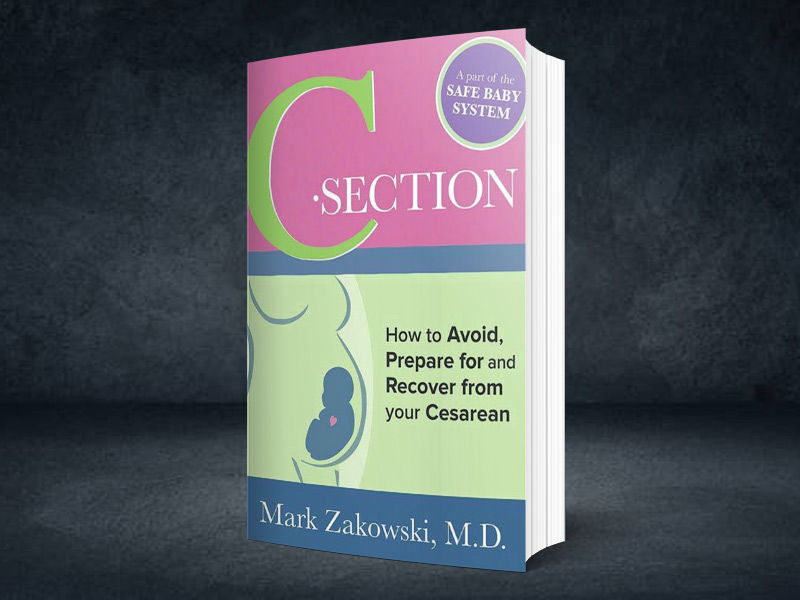 Many expectant mothers bite their nails in fear of undergoing a Caesarean operation. In contrast, others are fully aware that a C-section is very certain in their future. This MD-scripted book is an excellent resource in any case. It isn't pro or con C-section; it just accepts that it may be the best and only option for many women.
Readers will discover what they can do, if anything, to lessen their chances of having a C-section, what to anticipate from a Caesarean surgery, how to prepare for one, and insights into the recovery process in this book. Finally, the book's purpose is to make you feel more prepared and less anxious for whatever may occur. Dr. Zakowski has over 105,000 deliveries under his belt, offering him exceptional and invaluable insight into how to best assure safe delivery.
The New Rules of Pregnancy- Adrienne L. Simone MD, Jaqueline Worth MD, and Danielle Claro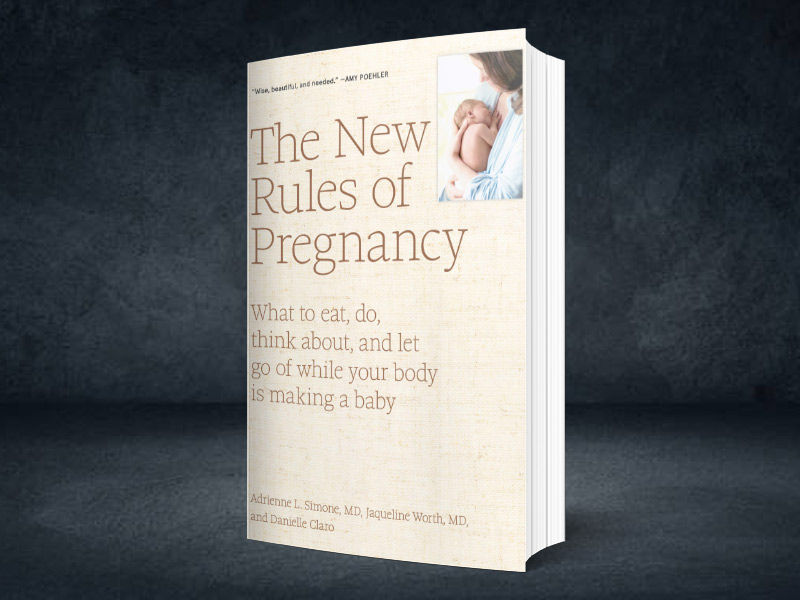 Once you find out you're expecting a child, you may feel as if you've been suddenly overwhelmed with advice and warnings from your doctor, family, and friends, not to mention any disturbing medical articles you can encounter online. It might feel like not just a lot of noise, but also a bit frightening. The New Rules of Pregnancy is like the modern woman's What to Expect regarding soothing yet medically correct and up-to-date pregnancy information.
The essentials are addressed and what foods to avoid, and how to deal with uncomfortable symptoms. Writing a birth plan and navigating the so-called "Fourth Trimester" are among the subjects covered by two doctors and a health journalist.
What to Do When You're Having Two- Natalie Diaz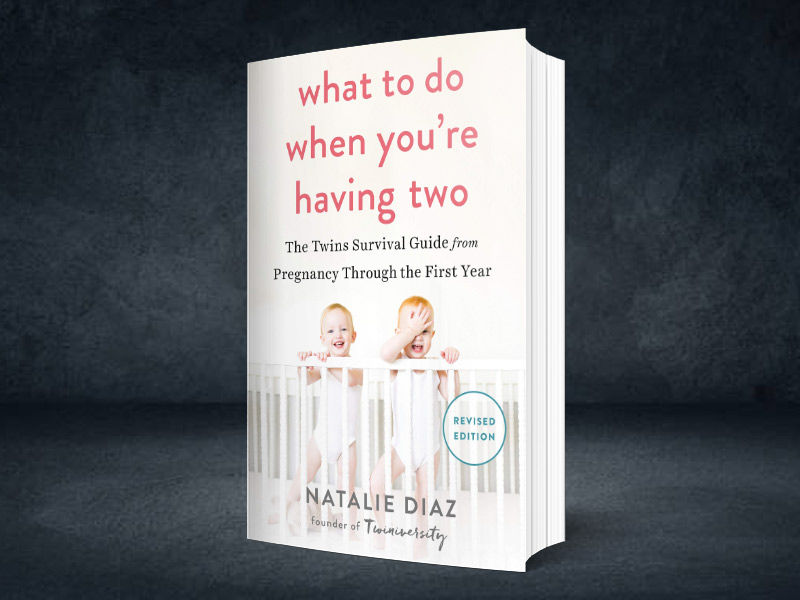 What to Do When You're Having Two is indeed a brilliant two-for-one combination of practical guidance and personal experiences from the battlefields of motherhood and parenting. The book is aimed at first-time mothers and covers a wide range of topics, including nursing, birthing, financing, and equipment. To be clear, this book does feature the good, the terrible, and the overpowering.
Still, it does it with humor, sarcasm, and a nice, everything-will-be-okay attitude. We appreciate how the information in the book applies to your first year as a mother and that it was written by a fellow parent of twins.
Strong as A Mother- Kate Rope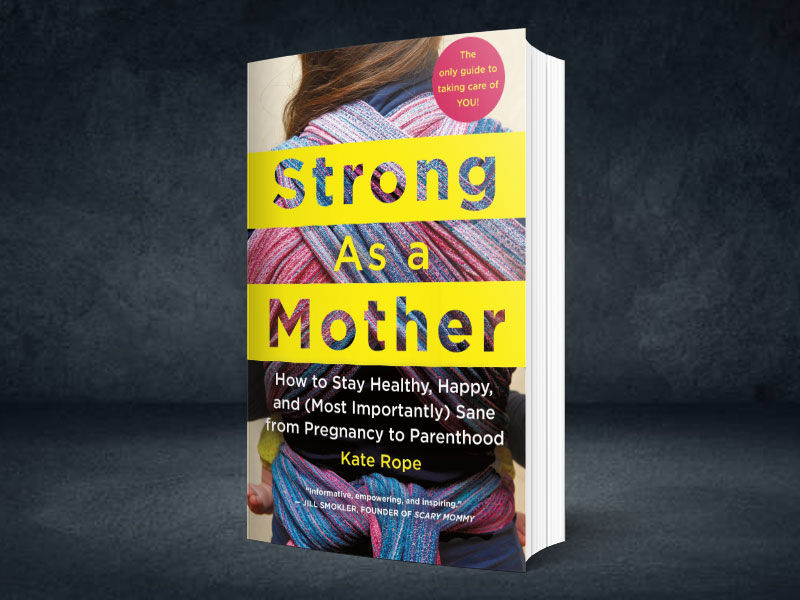 Although many pregnancy books mention the emotional roller coaster that comes with pregnancy, that is all they do. On the other hand, Kate Rope's Strong as a Mother is on your mental health as a pregnant woman and a new mother. The book is divided into three sections, the first of which is devoted to pregnancy and is organized by trimester. On topics like early-pregnancy worry, regret, and physique issues, you'll get a healthy and pleasant dose of nonjudgmental counsel from medical and psychological professionals and parents.
Strong as a Mother also takes the reader through birth and new motherhood. It realizes that emotional turbulence extends beyond pregnancy. This book is a must-read for anybody prone to postpartum depression or anxiety or just a mom-to-be who understands the value of mental wellness.
Cribsheet- Emily Oster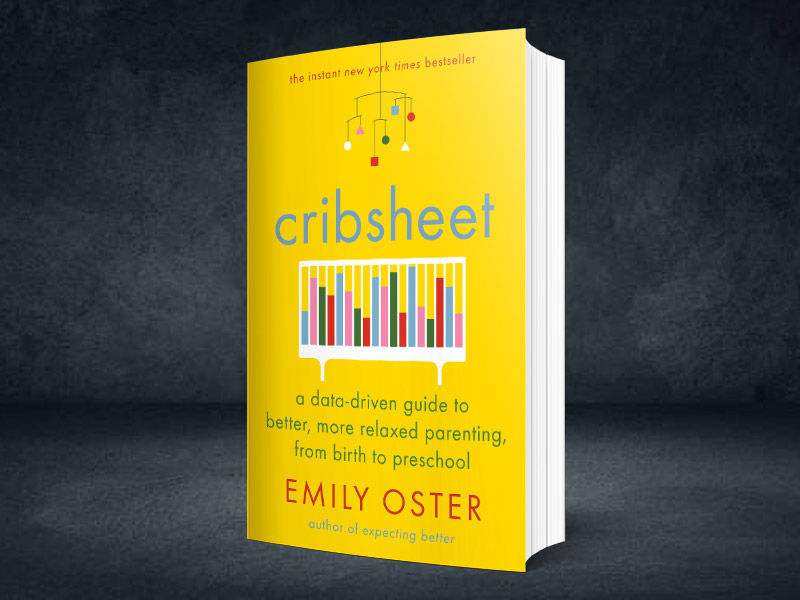 This is Emily Oster's second novel, and it provided me with a lot of comfort. To make sense of their children, parents are ready to draw straight lines from one thing to the next. For better or worse, every parent excitedly anticipates each milestone, expecting to glean insight into what their kid will be like. The most important message from this book is that nothing truly matters. It doesn't imply your baby is a genius just because he or she uttered "Dada" at the age of four months.
Of course, there are exceptions to the rule, but your child's doctors will be the greatest judge of them. My pediatrician's advice is simply a book-length version of "Cribsheet." And many parents will undoubtedly find it a welcomed relief from the endless stream of fright tales that seem to be omnipresent these days. "Cribsheet" isn't another cry for the end of helicopter parenting, snowplows parenting, or whatever form of parenting is now trending on social media, nor is it a demand to topple medical advice; it's a plea for contextual parenting, and it's liberating.