Check out the top 6 Indian series culled from IMDb's Top 250 TV list, which is compiled based on user ratings.
There have been many Indian Webseries throughout time, but very few made their name globally. We have a few Indian webseries that defeated many International webseries and featured on the top 250 webseries and TV shows of IMDb. Not only that, we have a contender in the Top 20 webseries.  
We live in the digital era, and there is no shortage of things to watch online, but we still struggle to chose what to watch practically every day. To alleviate your concerns, we got down. We searched through the list of IMDb's best-rated TV shows and web series from across the world, selecting Indian material that is likely to keep you delighted.
The top 6 indian webseries on this list were chosen from IMDb's Top 250 TV list, compiled by the website based on user ratings. The programs display on the website in the same order from top to bottom. Still, they have separate worldwide rankings that change regularly. 
The Blog will prove that you don't need a hotshot star in an Indian webseries to make its name or need a huge production house to make amazing stories. To be honest, none of these Indian Webseries have top stars from Bollywood or tv shows. You don't need a big name to make fame. 
Here are the Indian Webseries that Defeated Many Foreign web series 
Scam 1992: Harshad Mehta Story
IMDb Ratings – 9.1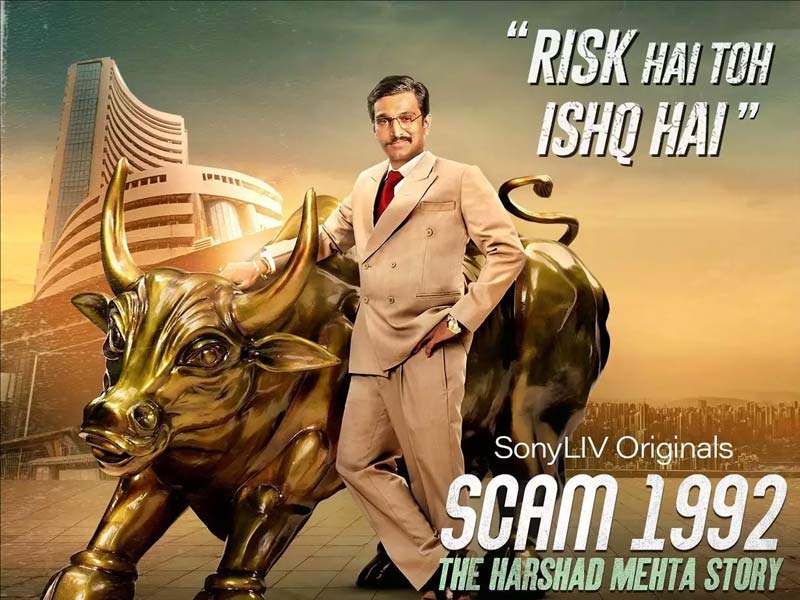 Scam 1992 is based on Harshad Mehta's true events and the scam that rocked the country to its core in the 1990s.
Scam 1992, directed by Hansal Mehta and starring Pratik Gandhi, was one of the finest Indian webseries to come out in 2020. This is the Indian webseries that ranks first on IMDb's list of the best TV shows/web series worldwide. Scam 1992, based on the life of stock trader Harshad Mehta, gained critical accolades for its performances, tight plotline, and ability to adequately teach financial market terminology.
We can say He was the Wolf of the Stock Exchange, but after 29 years back, his Scam was all over the news, now his story has made it to headlines around the globe. 
This is an incredible series. Many people aspire to learn to produce money, but just a few do, and certain individuals outperform others. I'd heard a lot about this fraud and learned a lot about it. It's a well-known story about numerous people taking advantage of system flaws, but Harshad was on the receiving end. Everything from the acting to the tale to the music is excellent.
TVF Pitchers 
IMDb Ratings – 8.8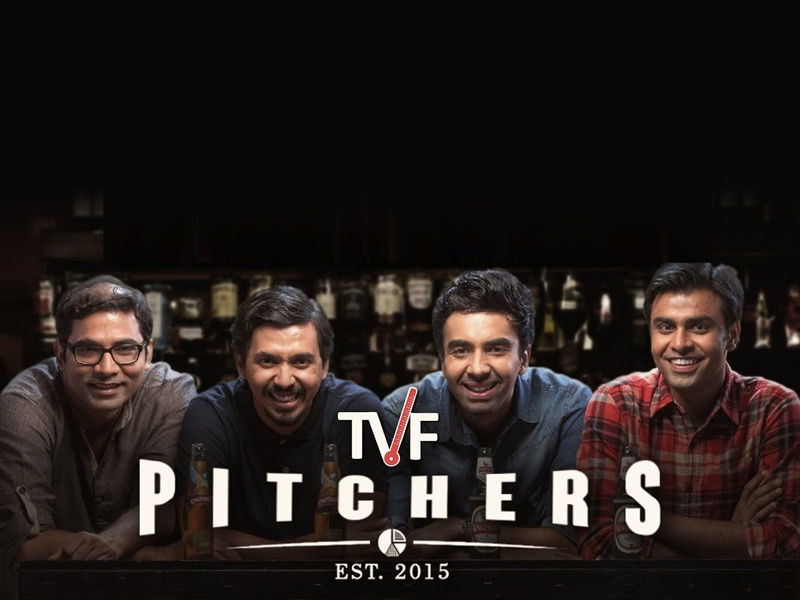 The Pitchers was aired in 2015 and has been a fan favorite for the past seven years. The Pitchers was one of the first shows in India to kickstart the country's digital content revolution. The Indian webseries followed a group of entrepreneurs as they attempted to launch their new venture. The show first aired on YouTube. However, it is currently available on SonyLIV and TVF Play.
The story features how a group of your entrepreneurs pitch the idea of starting a new 
TVF makes an excellent attempt to show the true lives of IT professionals in India who want to build their own businesses. The direction is fantastic, and the performances by all of the performers keep the experience from being monotonous.
The frustration of an IT employee is nicely conveyed, and the TVF team has gone to great lengths to make this a really real experience. It is a pleasure for the eyes and ears.
This is one of those rare things that both soothes one part of you with its enjoyment and awakens another part of you to consider what you are doing with your own life. It's humorous, serious, motivating, REAL, and a hundred more things I can't put into words.
Aspirants
IMDb Ratings – 8.8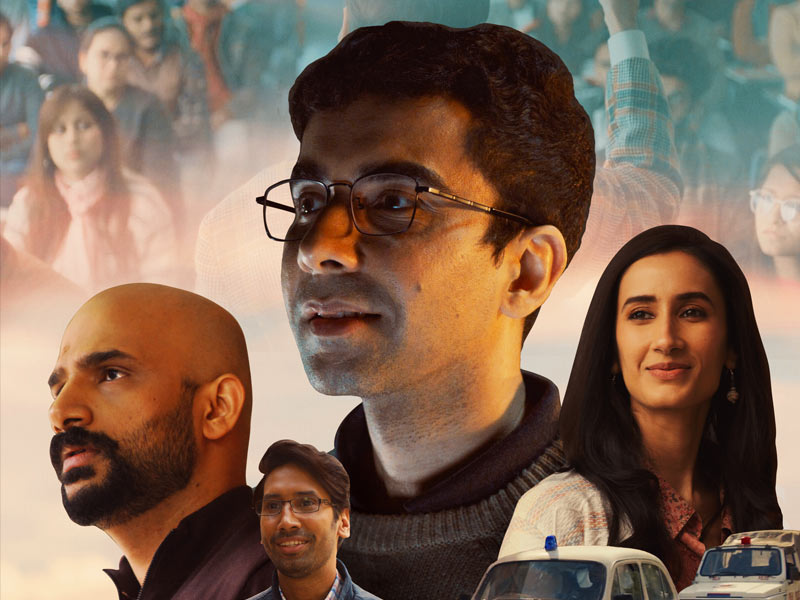 This TVF program debuted on YouTube in 2021 and quickly earned a significant audience thanks to its five episodes. Aspirants, starring Naveen Kasturia, Sunny Hinduja, and others in key roles, follow hopefuls as they prepare for their UPSC tests, which are widely regarded as one of the most difficult admission tests in the world. The Indian webseries was uploaded on YouTube every week, which contributed to its massive popularity because viewers did not need to subscribe to an OTT platform.
This Indian webseries depicts the difficulty of an Upsc aspirant from the perspective of an aspirant from Delhi, namely Old Rajinder Nagar, the UPSC Hub. It has the same feel as Kota Factory, but with a more serious and adult presentation. The difficulties of an aspirant are depicted without negatively impacting their mental state of preparedness. On the contrary, despite displaying the genuine situation, it inspires them.
The brutal reality behind the arduous hours of preparation and how it toils a person both emotionally and physically is clearly revealed by his opening monologue. It remains grounded, is true to reality, and without superfluous characterization.
Kota Factory
IMDb Ratings – 8.8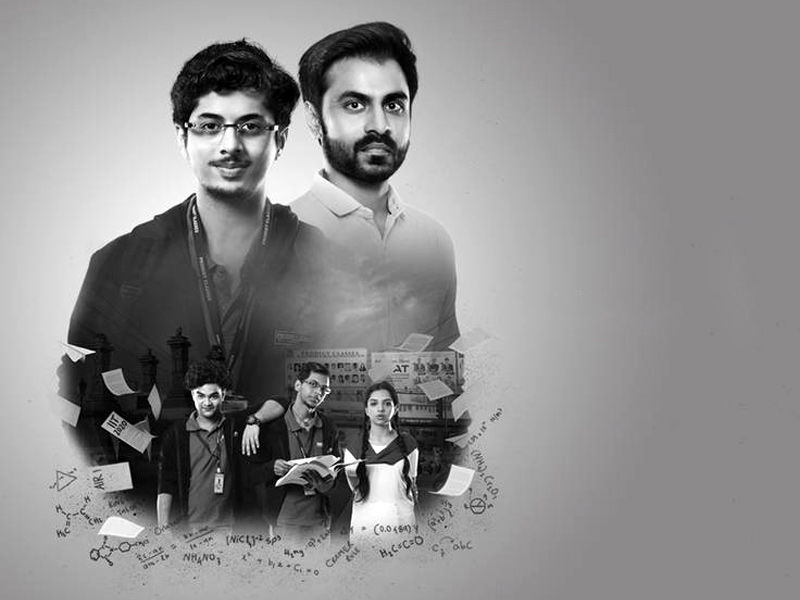 Another TVF series, Kota Factory, aired on YouTube in 2019 and covered the coaching culture in Kota, Rajasthan. Kota Factory, starring Jitendra Kumar and Mayur More, struck a chord with the public due to its realistic characters and peaceful visual appeal. The series' five episodes have received over 130 million views on YouTube.
It's not difficult to create an Indian webseries, especially if it's about something you've experienced… It's similar to creating or writing your own story. Therefore it wasn't difficult for the TVF men because they had experienced life firsthand. However, it is not a web series like the others. It is a study of the situation rather than a simple presentation of the circumstance. 
How we feel, why we experience it, and how it affects our voluntary or involuntary behavior. Everything has significance, including the series' black and white palette… Which portrays the life of a student who has been living with blinders, which is pretty colorless and one-dimensional. The while series investigates all of this behavior.
Gullak
IMDb Ratings – 8.7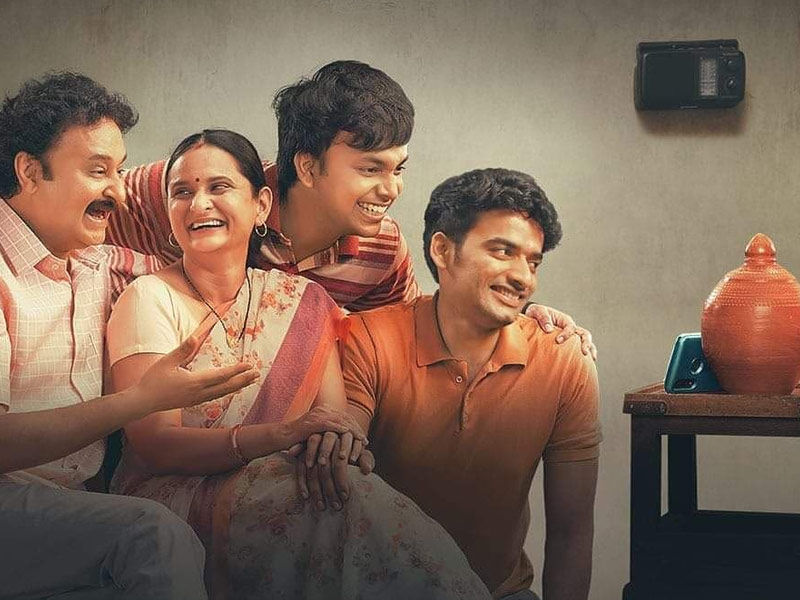 Gullak, which is currently streaming on Sony LIV, depicts the narrative of a middle-class Indian family struggling with day-to-day challenges. The show's first season was praised for its knowledge of the personalities it represented. Therefore it was renewed for a second season as well. The second season will be published in early 2021.
Gullak clearly relates to the lives of middle-class families.
TVF is on a roll; following the critically praised Kota Factory, they have created another excellent Indian webseries. Gullak is a basic narrative about a middle-class family's daily existence. Their battles, sufferings, love, and so forth… These characters are so lifelike that you can find yourself relating to them. Every episode is a "Kissa," not a "Kahani," as the series promised at the start. There's no Sacred Games or Mirzapur here, just a look at a family's regular existence with a hilarious twist.
Ramayan
IMDb Ratings – 8.7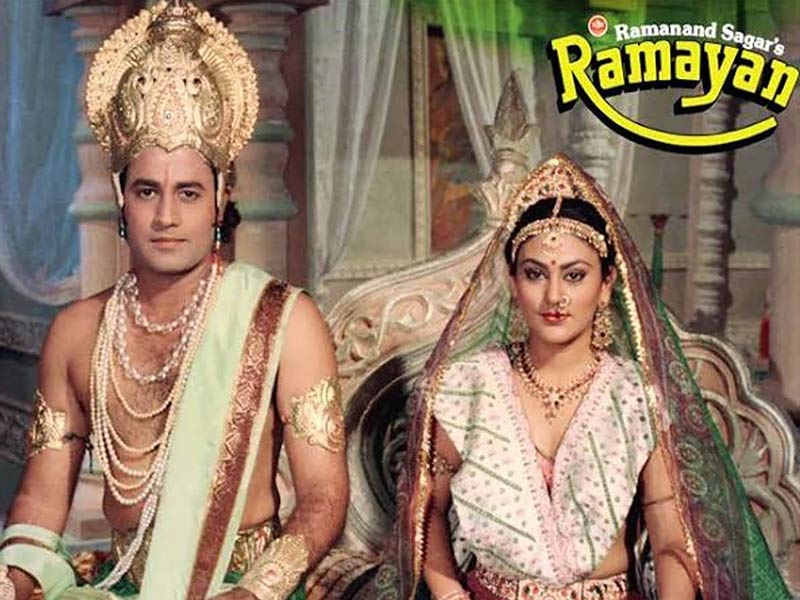 While the episode initially aired in 1987, one might suppose that it received a rise in its IMDb rating once it was aired for the hundredth time during the 2020 lockdown. Ramanand Sagar's Ramayan is widely regarded as the gold standard for mythological television. The performers that portrayed the key parts are well remembered.
This was by far the greatest Ramcharitra Manas adaption. The cast was excellent. Arun Govil was fantastic as Lord Rama.
To create this masterpiece, Ramanand Sagar investigated several versions of the innumerable Ramayana authored by many poets. This Ramayan is mostly based on Goswami Tulsidas Shree Ramcharitmanas. Even after over 30 years and several follow-up versions and attempts by others, Ramanand Sagar's depiction and narrative remain on a distinct level. Because of the purity and style of 1980s movies, the music, graphics, and vocalists are all fascinating.
Ramanand Sagar was able to get near-perfect performances from all of his cast members.