Cinnamon, a delicious spice and a master ingredient that can be found in every Kitchen. Cinnamon is not only the ingredient that makes food tasty, delicious, and offers a mouth-watery aroma to it but also has so many health benefits. Cinnamon is known to us for centuries and was way more precious than gold, that time. And today, cinnamon is way more valuable than any other precious metals as it keeps the body healthy, and health is our only wealth! But it is up to us to look at it as an ordinary aromatic bark of the tree or a treasure of benefits!
Still, the researches on cinnamon are on but till now, what we have is not less promising. Be it pain or diabetes, cinnamon can help to treat both. Cinnamon is not less than a boon in ayurvedic and natural medication. Nothing can be trusted until or unless the proper details are not known, or it is tried and tested. So, we have brought you the list of benefits of cinnamon which you can try and test on your own.
TYPES OF CINNAMON
Cinnamon is available to us in two types that are Ceylon cinnamon, which is also known as "true cinnamon," and Cassia Cinnamon, which is now available easily and is generally referred to as "Cinnamon." 
KEEP ON READING! TO CHECK OUT THE BENEFITS OF CINNAMON….
CINNAMON AS BLOOD SUGAR LEVEL INFLUENCER
Cinnamon or Cassia cinnamon controls the blood sugar level of persons suffering from type two diabetes. According to research done, 60 people having type 2 diabetes consumed up to 6 grams of cinnamon daily for 40 days to 4 months, found to have lower triglycerides, lower cholesterol, and lower serum glucose. Cinnamon is found to cut blood sugar levels by 24%, which greatly benefits people as so many people are diagnosed with diabetes. It is beneficial for people suffering from diabetes and healthy people, too, to maintain blood sugar levels.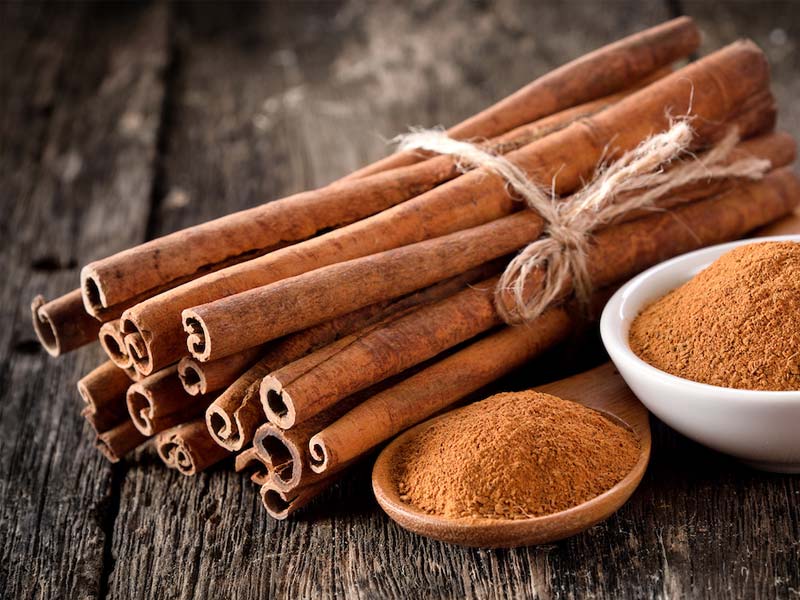 CINNAMON FOR HEALTHY SKIN
Cinnamon has antioxidant, antifungal, and antibacterial properties that keep the skin healthy and glowing. It prevents bacterial infections, acne, and pimples and makes the skin flawless. Also, cinnamon is proved to increase blood flow and make the skin refreshing. Cinnamon can be applied as a mask with the honey in the ratio of 3:1, cinnamon and yogurt mask, cinnamon essential oils, and as a scrub for the exfoliation of the skin.
CINNAMON FOR THE HEALTHY HAIR
Cinnamon is also a blessing for the hair as it brings shine and smoothness to them to promote hair growth. The antifungal properties of cinnamon can help in the reduction of dandruff. Also, if cinnamon is applied to the scalp promotes blood flow resulting in hair growth and hair loss reduction. Cinnamon can't be used to dye the hair as it isn't proved by scientists yet. Moreover, try a patch test before its application, as some people may be allergic to it. 
CINNAMON FOR LOWERING THE BAD CHOLESTEROL (LDL)
Cinnamon can raise the level of HDL (good cholesterol) and lower LDL levels (bad cholesterol). According to the research conducted in 2013, the link between cinnamon and LDL was found, but still, there is a little more research that is yet to be done. Incorporate cinnamon in your diet for the results. 
CINNAMON HELP IN THE MANAGEMENT OF HIV
The anti-microbial property of cinnamon extends to the viruses too, which indicates it helps manage HIV. According to research, it has been found that cinnamon prevents HIV from entering the cells. Not only AIDS but also every virus is prevented by the cinnamon from entering the cells.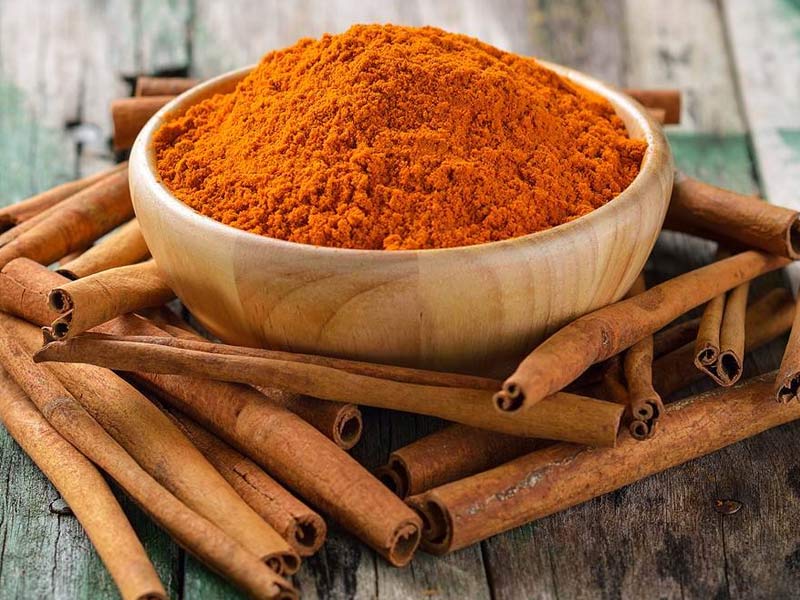 CINNAMON IN THE MANAGEMENT OF PCOS
Polycystic ovarian syndrome or PCOS is now a very common issue among women. PCOS is a disease with so many symptoms and characteristics. But cinnamon can be used to treat them all. Cinnamon helps in controlling insulin production, which regulating the issue caused by weight gain. Cinnamon can also prove to be very effective in regulating heavy menstrual bleeding, which causes a lot of problems in females, from deteriorating health to severe pain. Also, the health issues related to PCOS, such as endometriosis, uterine fibroids, and menorrhagia, can be relieved with the help of cinnamon. Also, cinnamon helps a lot in controlling severe pain during menstrual flow. 
CINNAMON FOR EYES
Yes! Cinnamon is also a blessing for the eyes. Cinnamon helps in treating eye disorders, including dry eyes and conjunctivitis. An elevation on the Opthacare included cinnamon, turmeric, and other ingredients used in it shows that it is effective in treating eye disorders. But in the year 2011, according to a research review, it was told that a little more research is needed to prove these benefits.