If you think about it, the most romantic movies in Hollywood aren't just about cuddling and kissing. There must be struggle, atonement, mishaps, mayhem, and occasionally a sinking boat before Love Can Conquer All. In many surprise circumstances, love does not triumph. Still, a bad ending just adds to the excitement of a romantic masterpiece.
And nobody does it better than the film industry of Hollywood.
It's possible that narrowing down the greatest love stories of all time is a recipe for failure. But what's left is a diverse range of romances told from various angles. Each of these flicks will make you swoon, laugh, or weep, and most likely all three at the same time.
Without further delay, here are the Top 10 Romantic Hollywood Love Story Movies of all time
1)Casa Blanca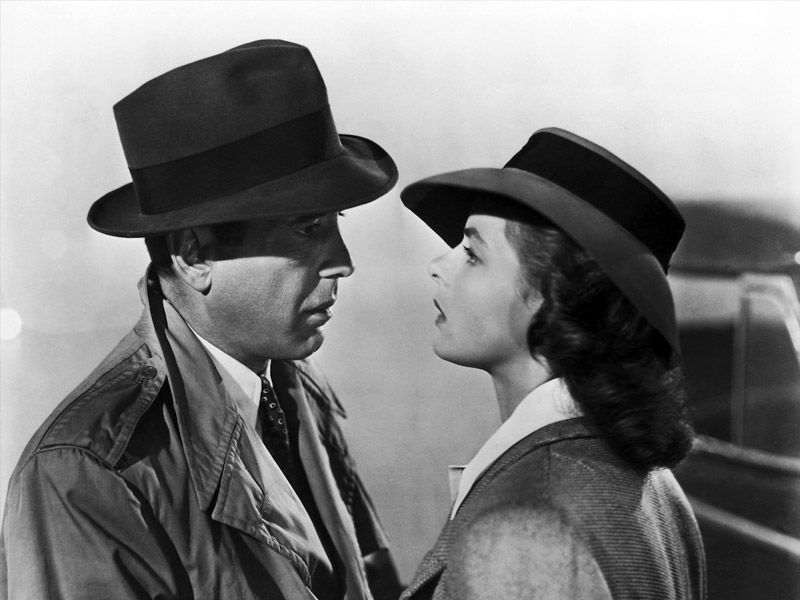 "Casablanca's" legacy lives on nearly 80 years later, with fresh generations of spectators still captivated by Humphrey Bogart's Rick and Ingrid Bergman's Ilsa, years after their Paris affair. A classic in terms of tragic love stories, Casa Blanca, played an important role in shaping the romance scenes in Hollywood. When Rick has to choose whether or not to assist Ilsa and her new husband in flees to America during World War II, things get tough. Because their relationship is prohibited, it is all the more passionate and intriguing.
We feel the heartbreak when Rick and Ilsa split ways, knowing it's in each other's best interests. Still, we recognize it was always going to happen. The Academy Award for Best Picture, Director, and Screenplay went to "Casablanca."
2)It Happened One Night
This movie is the one that started everything. The picture, which won the coveted "Big Five" Academy Awards, centered on a rich heiress named Ellie (Claudette Colbert) who eloped with a guy her father disapproved of, a working-class reporter named Peter (Clark Gable). They develop a romantic relationship over time, turning the scenario into a love triangle full of misconceptions. Ellie is flashing a leg while traveling is the most iconic moment in Hollywood. This movie won all five Oscar Awards, including Best Picture, Director, Actor, Actress, and Screenplay.
3)Crouching Tiger, Hidden Dragon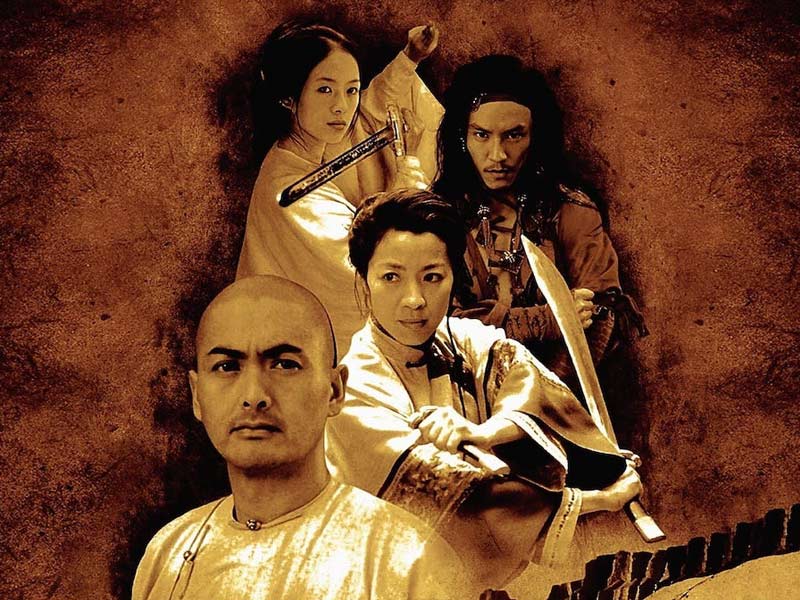 Crouching Tiger, Hidden Dragon, directed by Ang Lee, isn't an action picture with a love narrative like many others. It's a love story with a twist of action. Michelle Yeoh and Chow Yun-fat star as martial artists who are in love but cannot be together due to a cruel twist. When they meet a young martial artist, Zhang Ziyi, who refuses to follow the rules that have kept them apart, a furious confrontation ensues, complete with many incredible sword battles. Crouching Tiger, Hidden Dragon is reminiscent of a Merchant Ivory film.
Everyone suppresses their emotions except for the young people, who eventually cause havoc by following their hearts. Lee's picture is elevated even further because those emotions are unleashed in breathtaking fight choreography by the renowned Yuen Wo Ping. It's a magnificent love and war ballet.
4)Amélie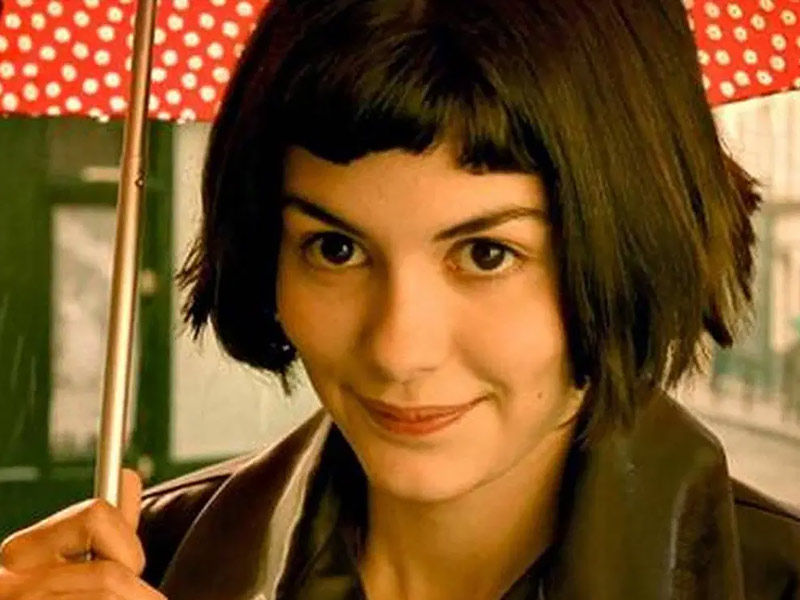 Many romantic films try for "quirky" yet end up on the side of "overbearing" by mistake. Not so with Jean-Pierre Jeunet's endearingly strange Amélie, featuring Audrey Toutou as a seemingly shy waitress with a crazy imagination buried underneath the surface. She gets it into her mind to make everyone's lives better, and she insists on doing it in wacky ways, like sending their garden gnomes on vacation without them or duping her pals into romantic adventures.
Along the way, she discovers real love for herself, and it's simple to see why. Jeunet's picture is pure love, a heartfelt homage to eccentricity set in a cinematic universe where the strange can flourish. Toutou catches our minds with her mischievous interest in the people around her, and we enjoy all of the world's marvels through her eyes.
5)Eternal Sunshine of the Spotless Mind
"Eternal Sunshine of the Spotless Mind" was the most adorable and inventive piece of indie oddity I'd ever seen. The story revolves around soft-spoken Joel and free-spirited Clementine. They build a bad relationship to the point that they both consent to a new procedure that erases their memories of one other.
The procedure that follows sees Joel wishing to keep the positive memories, a lovely reminder that even the worst of relationships had some good in them at one time and that difficulties can be worked out. As a couple doomed to fight and to be together, Carrey and Winslet produce some of the finest performances of their careers.
6)Before Sunset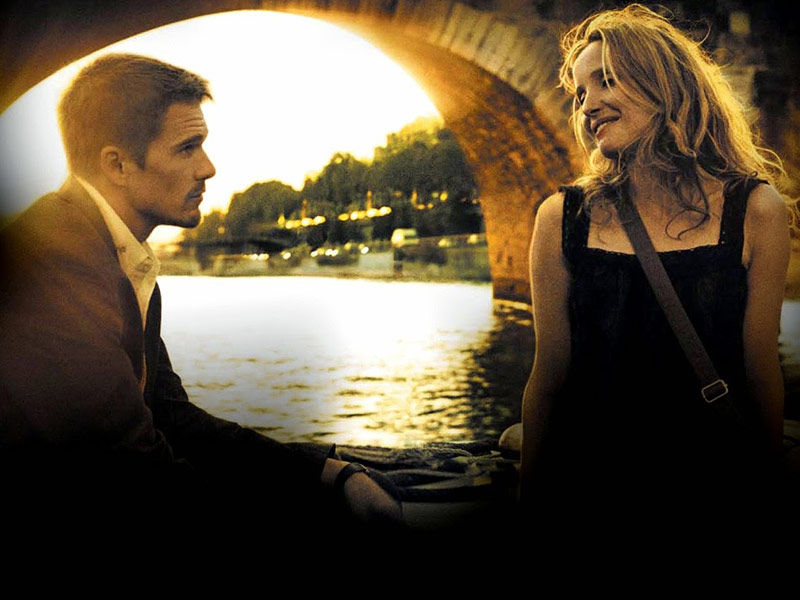 After making waves with his captivating love tale nine years ago, Richard Linklater reunited with his stars Julie Delpy and Ethan Hawke in the film Before Sunrise to find out what Celine and Jesse had been up to. They reconvene for a few hours after spending one lovely night together, meeting and falling in love, and then saying goodbye. When we weren't watching, did their love story continue? Is there any way to reignite their romance if they don't, or will they dismiss the entire lovely first film as a youthful fling?
Before Sunset manages to be both lighthearted and serious at the same time. Delpy and Hawke have the type of on-screen chemistry that few actors could ever hope for. Still, they only have so much time together, and they have nearly a decade of questions to address. Linklater's picture reminds us why we liked them and, possibly, why they should love one other. Still, the solution to what happens next is saved till the very end, which may be the finest climax to any romance story this century. Perhaps even the previous century.
7)Brokeback Mountain
Brokeback Mountain, Ang Lee's epic Oscar-winning romance, is one of the most haunting contemporary western movies. Heath Ledger and Jake Gyllenhaal are mid-century cowboys who fall in love on the job and then go their ways, both settling for heterosexual marriages that provide social security but little happiness. They reignite their romance, but each secret rendezvous comes with the risk of being discovered.
Brokeback Mountain depends on an overwhelming array of performances to tell a love story with elegiac restraint, lending even more meaning to a love connection when nothing is spoken. Michelle Williams and Anne Hathaway steal critical moments as the ladies who learn they married men always desired something more. At the same time, Ledger's quiet dignity and Gyllenhaal's enthusiasm seem to capture the audience's awe and respect.
8)Call Me by Your Name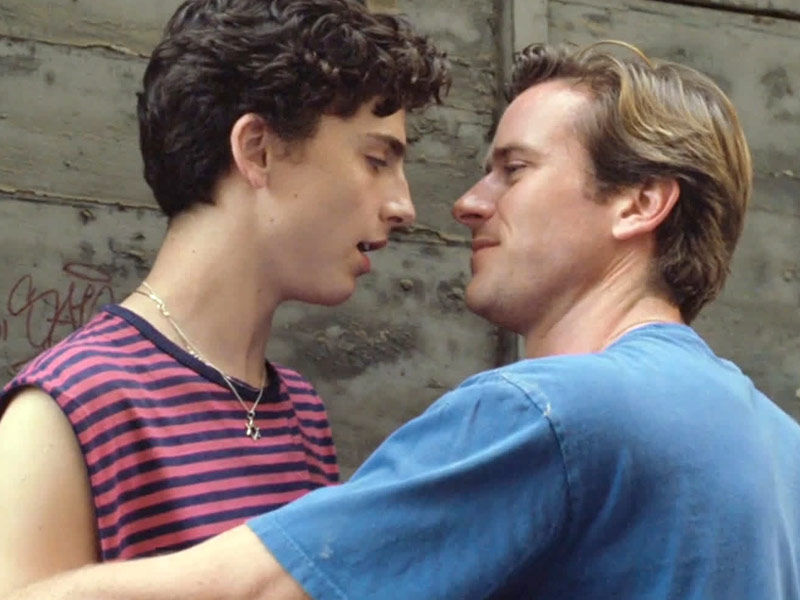 In Luca Guadagnino's lavish romance Call Me by Your Name, a youngster discovers his first real love. Elio, played by Timothée Chalamet, is a young guy whose father hires the dashing Oliver, portrayed by Armie Hammer as his summer research assistant. It's a summer of yearning looks and will-they-won't-they tension, culminating in a passionate love affair they'll never forget, even if fate has other ideas for their future. Call Me by Your Name is a love letter to everything. The film's magnificent Italian villa setting is perfect for a love drama. The soundtrack is fascinating, and the cast has never been more mystical.
9)A Star is Born
Bradley Cooper's remake of A Star Is Born the fourth adaptation of the narrative. But once again, a young artist is taken under the wing of an alcoholic has-been who uses his power to propel her to prominence, only to fall in love with him as he descends into drunkenness and controversies. And, once again, the plot is fantastic. A Star Is Born both a love letter and a scathing critique of the entertainment business, depicting the entire business as an exploitative lair of selfish conduct and everlasting human sacrifice.
Cooper never loses sight of the truth that nothing works if the love story doesn't work. Cooper and Gaga have four-alarm fire chemistry, and the Oscar-winning music that follows their rise and fall brilliantly portrays their narrative as well.
10)Love, Simon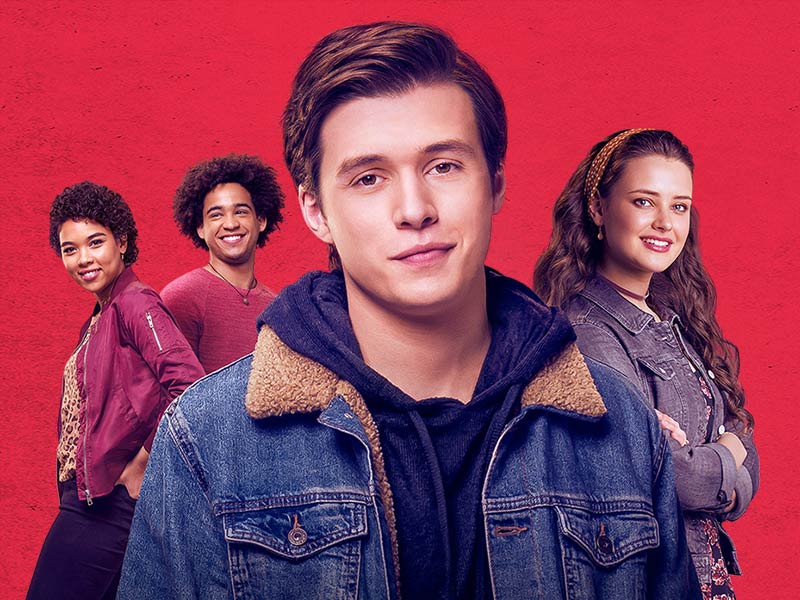 The difficulty with many young relationships is that the protagonists are, well, teens. Since we know their lives will be lengthy and full of heartaches and romances for decades to come, it's often tough to cheer for their love tales to have photograph endings because we know their lives will be long and full of heartaches and romances. Because it's a coming-of-age narrative, first and foremost, Greg Berlanti's Love, Simon expertly avoids these preconceptions because what matters is how the protagonist matures after experiencing his first love, not about whether or not they end up together forever.
Nick Robinson plays Simon, a homosexual kid who hasn't come out yet who begins a pen pal relationship with a strange classmate who hasn't told his friends and family he's homosexual either. Nick is forced to make some difficult decisions. While he doesn't always make the best ones, his journey to self-discovery helps him to prioritize his priorities so that he can finally come to terms with who he is and possibly have the romance of his dreams with someone he's never met… except in his heart. In his emails, too. A charming John Hughes-style adolescent picture with a fantastic ensemble cast.