There is no such thing as a perfect weekend break…

If you haven't already checked your calendars, here's some good news: Diwali will be a long weekend. That implies more opportunities for fun, celebration, and getaways. You may even take a mini-vacation if you were clever enough to obtain the prior Friday off work as well.

Want to take a break from your normal routine during Diwali? One of the better possibilities is a brief escape. Relax in a rustic stylish house environment or select a riverside cottage. Charge your batteries with good energy to make it a Christmas you'll remember long after the celebrations are over.

Six Senses Fort Barwara, Rajasthan, India

The Six Senses Fort Barwara will provide you with a regal experience as well as a festive adventure. The 700-year-old royal Fort invites you to explore its old-world beauty with unexpected delights, unique eating experiences, and healthy options. What better way to spend the weekend than at one of these luxurious retreats?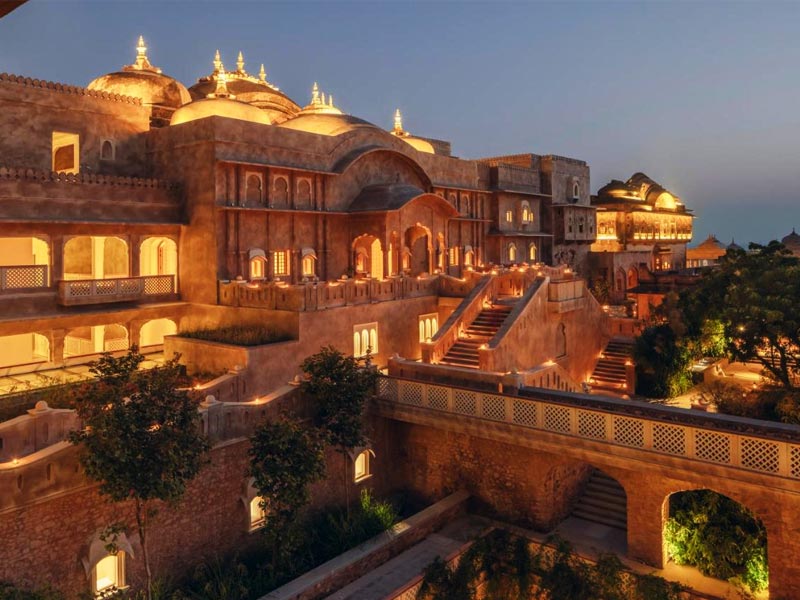 Isn't it wonderful that the resort is extending its First Anniversary Offer with further discounts in October? The package includes a 20% food and beverage discount, spa treatments, a surprise welcome present upon arrival, and other benefits. Don't make them wait!
The Woods Night Out at Woods At Sasan, Sasan Gir Forest, Gujarat
Nothing like a pleasant retreat under the stars with a fire camp. Immerse yourself in the beautiful environment by experiencing the evening forest life at Woods Night Out in Sasan Gir Forest. The experience is like a shot of heaven for all adrenaline addicts and nature enthusiasts.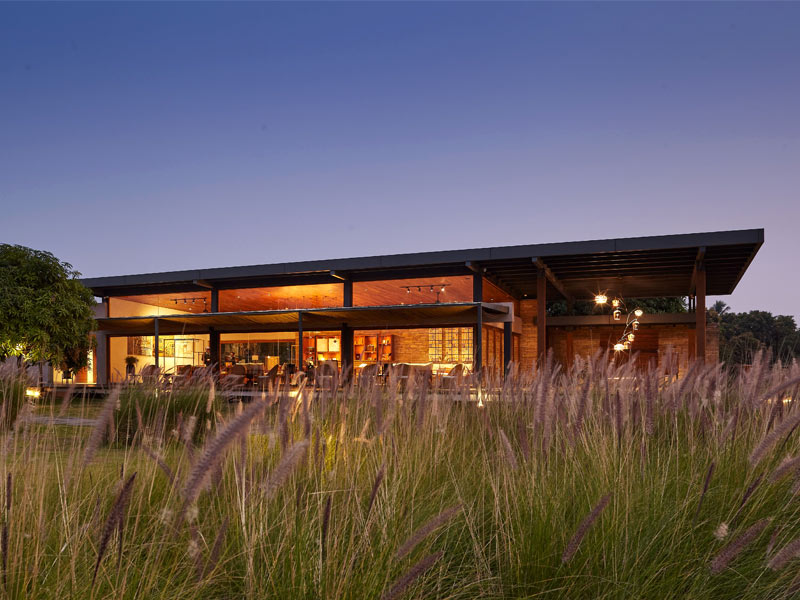 The spectacular Sasan Gir provides an excellent canvas for exploring the thrills of lush vegetation and biodiversity. Among other things, the tour includes an hour-long gypsy ride through portions of the jungle and tiny settlements. Visitors may catch a rare view of forest life at night and use night-vision binoculars to spot elusive nocturnal creatures as naturalists tell fascinating forest stories. 

Are you ready to be enthralled by the forest's enthusiasm as it envelops and enthralls you with the faraway roar of a lion or the hooting of an owl?
SaffronStays Hakushu, Himachal Pradesh
A private holiday villa sounds intriguing, doesn't it? 

Himachal Pradesh's naturally cool climate is the ideal setting for a snowed-in vacation. Through the 20-foot glass façade of SaffronStays Hakushu, an A-frame home in Sainj, you can enjoy the beauty of nature and the first snowfall with your special someone. If you're looking for a place to stay near the airport, this is your dream come true. The mountainscapes are breathtaking and will take your breath away.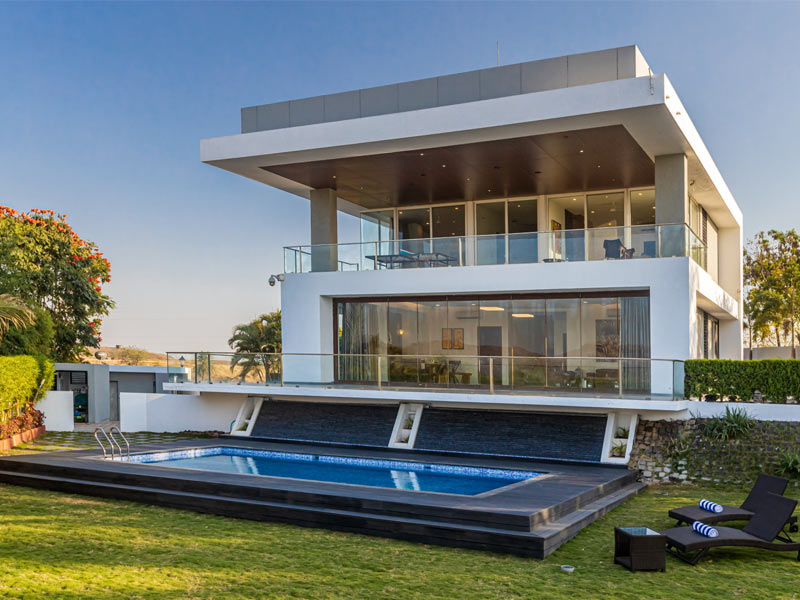 The quiet cottage, nestled amid the thick foliage, offers views of the valley, apple orchards, and beautiful meadows. Words cannot express how beautiful, serene, and lovely it is. 
The rooms are designed in soothing colors and have a basic, minimalist appearance. If you want to stay indoors with some marshmallows and a lovely cup of tea, the indoor fireplace will keep you company. If you'd prefer to be outside, take a rejuvenating guided stroll to a nearby natural stream and end the day with a bonfire under the stars. 

If that isn't enough, throw in some homemade gourmet treats!
LUX* South Ari Atoll, the Maldives

This is an international escape that is both restful and pleasant. The Maldives' LUX* South Ari Atoll has created a unique Diwali itinerary to honor the Festival of Lights with a calm, tranquil vacation hideaway.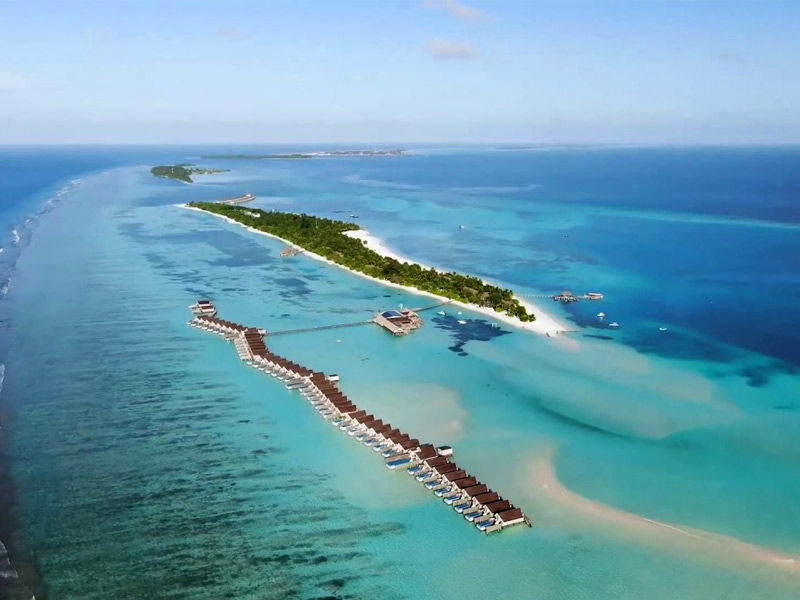 The Diwali morning at the resort begins with a rejuvenating yoga session, followed by a workshop where participants may learn basic face massage methods from a professional trainer. A few new tricks to try at home! Later, latte art courses in the island's coffee roasting facility will allow you to add a sophisticated touch to your coffee cups. A spectacular array of water sports activities is also available at a subsidized rate.
The resort's Tree of Wishes is a must-see for tourists who plan to pray. Food is usually a big part of Indian celebrations, especially Diwali. Visitors to Veli Bar may enjoy a gourmet day with the chefs of LUX* South Ari Atoll making vacation delicacies.

The Postcard Dewa, Thimphu, Bhutan
It's time to bring out the heavy weapons. This Diwali, get fortunate with a free giveaway from TUMI at The Postcard Dewa in Thimphu, Bhutan. 

The Postcard Hotel is a collection of boutique luxury hotels nestled in hand-picked vacation destinations that allow visitors to find a quieter, less rushed life full of fantastic experiences. The Postcard Dewa has nestled away in woodland on the outskirts of Thimphu, Bhutan's capital, and offers stunning mountain vistas.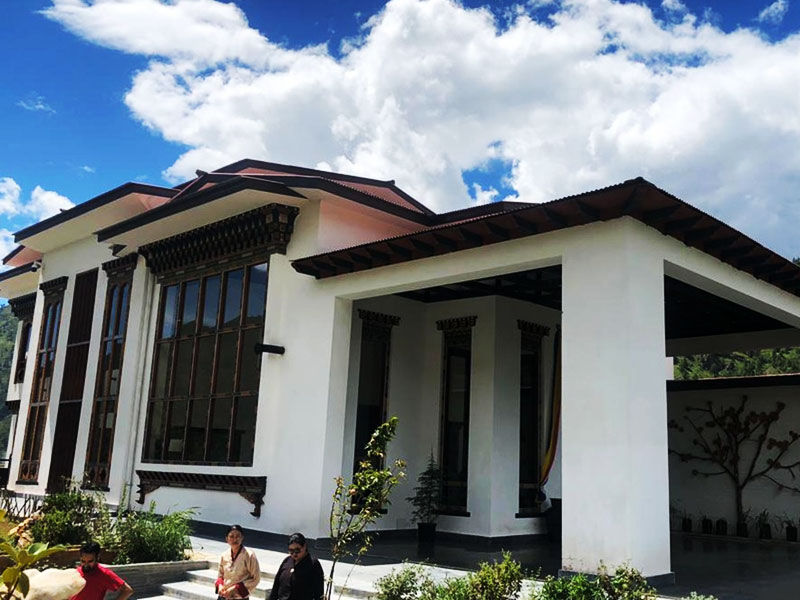 This Bhutanese mountain hideaway is far enough away from the hustle and bustle of city life while still being close enough to view Thimphu. The hotel's 15 magnificent rooms, each with its big private sit-out and a wealth of natural light, space, and traditional features, are the ideal place to relax and enjoy the stunning views of the valley and Wang Chhu River.