Mentioning the term "Home" conjures up feelings of warmth and humility. For most of us, it's not so much the size as it is the comfort and security we feel within this place we call home. For those who are among the wealthiest individuals on the planet, a 'house' means more than just humility and usefulness.
To those who top Forbes' lists of 'Top Billionaires' and 'The Most Expensive Houses In The World,' a house is a place where they may spend most of their cash, afford unfathomable pleasures, and flaunt their wealth. For example, if you take a fast tour of Donald Trump's home, you'll see that practically everything is made of gold. Also worth $150,000 is Bill Gates' home, which contains screens that display any desired painting, photo, or artwork. Most Expensive Houses In The World? Maybe! Let us investigate.
Consider your ideal home, then consider it again, and you'll get a sense of what The Most Expensive Houses In The World look like. Because what happens when you combine an architect whose only limitation is gravity and an owner with a boundless wallet? You receive a premium home with custom amenities matched to your personality and preferences. And the sky is the limit: it may be an outdoor theatre overlooking the Mediterranean Sea, a fully circular structure, or extra levels of intriguing technology.
Vertical mansions intended to resist earthquakes and expansive estates with stunning vistas are among the other The Most Expensive Houses In The World. The wealthy mansions have no bounds.
What is The Most Expensive Houses In The World? That's exactly what you're going to find out. Meanwhile, we can tell you that owning a residence on this list will cost you at least $128 million. In this post, we look at a variety of residences and mansions, ranging from Penthouses in Monaco to Palaces in England.
Here is the list of the Most Expensive Houses In The World…
Seven the Pinnacle, Montana – $155 Million
The property is owned by Edra and lumber baron Tim Blixseth and is part of the huge Yellowstone Club, a private ski and golf enclave for the mega-rich. The property has heated flooring, various pools, a gym, a wine cellar, and its own ski lift. This property not only has a gorgeous, lodge-like appearance inside and out, but it is also in an area with either a lot of green or a lot of snow.
This lovely villa on the slopes of Montana, a Christmas-card-worthy home that begs for pleasant nights by the fire while it snows outside. Seven The Pinnacle at Yellowstone Club, surrounded by thick woods, is the world's biggest property with a private golf and ski community. With 123 rooms, the inside is even more stunning than the outside. There are 10 bedrooms, a big and well-equipped spa with a massage area, a gym, an outdoor and indoor pool, and fireplaces throughout the property. It has a total size of 57,000 square feet.
Palazzo di Amore, California – $195 Million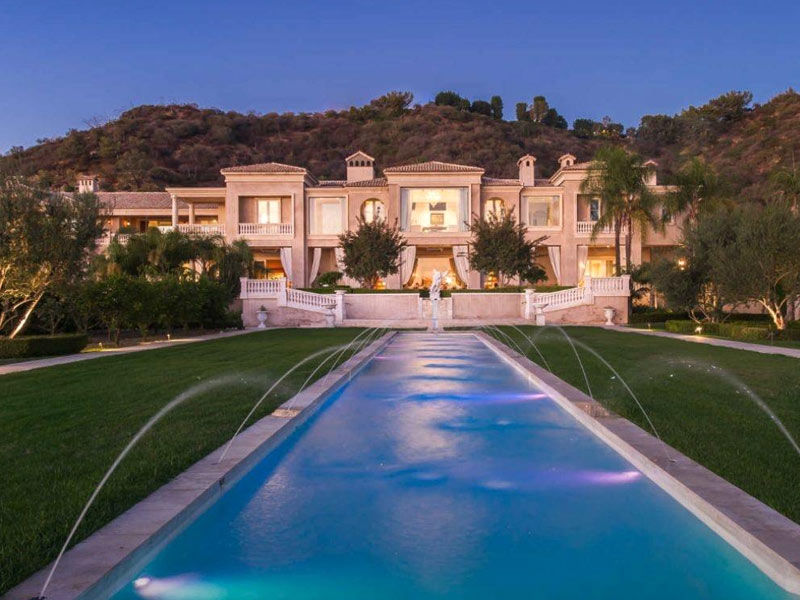 It's no surprise that one of the Most Expensive Houses In The World may be in Beverly Hills, California. Palazzo di Amore appears to be as expensive as it is. This massive property, in a wealthy neighbourhood, was erected in 2014 and was considered as the most expensive residential complex in the United States. It was then refurbished both inside and out by its owner, Jeff Greene, who more than quadrupled the property's worth after a few years of work. There are 12 bedrooms and a whopping 25 bathrooms to begin with, as well as a 15,000 square foot entertainment area, a bowling alley, a 50-seat movie hall, a disco, and even its own vineyard.
If you want to party, you'll be glad to hear that the home also features a spinning dance floor and a ballroom that moves anytime you want. The mansion appears to be more of a vacation resort than a residence, but we can guarantee you it is one of the most expensive residences in the world.
Ellison Estate, California – $200 Million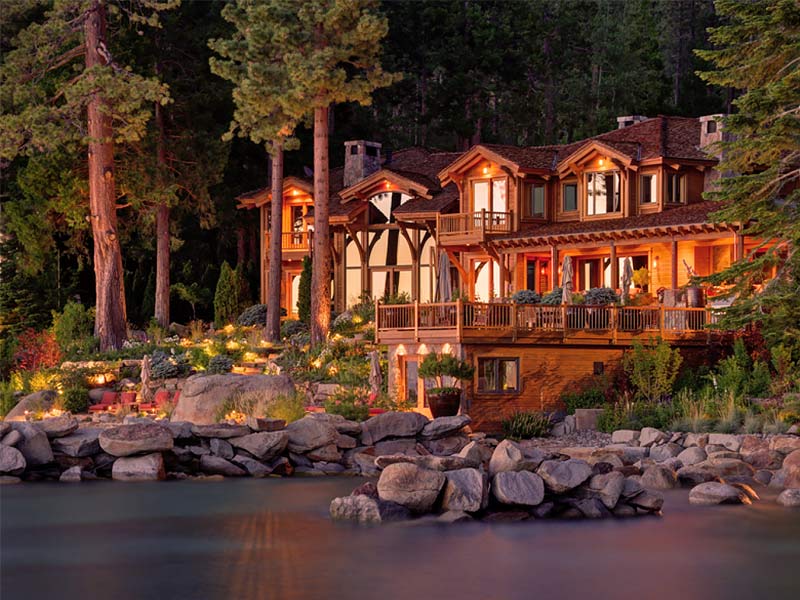 Billionaire Larry Ellison does not own just one home, although his Ellison Estate may be the most magnificent. This beautiful beachfront property, in Woodside, California, deserves of its constant care. It's really a group of houses contained within a single enormous property, together with a man-made lake, a teahouse, and a bathhouse. With a lodge-style décor throughout and all the warm, snug velvet sofas and fireplaces you could ever desire, it's meant to blend in. It's undoubtedly the world's coolest lake house, nestled within a gated neighbourhood, and sets the setting for a relaxed vacation.
The estate has over one residence because of its vast size, 23 acres, to be exact. There are ten distinct residences within the courtyard, as well as a teahouse and baths, a man-made lake, and a koi pond. Much of the estate's design is Japanese, and it was inspired by the palace of a Japanese emperor. Paul Driscoll, an architect and Zen Buddhist instructor, designed the home.
Four Fairfield Pond, New York – $248 Million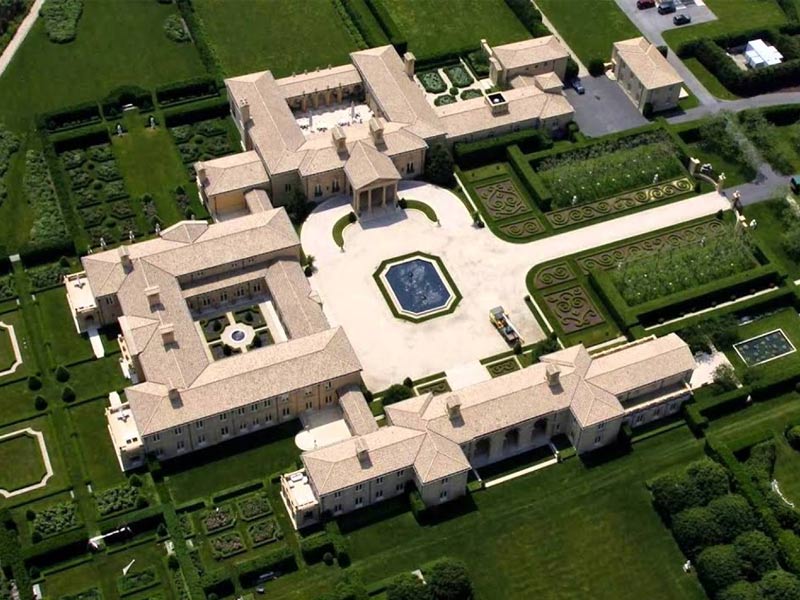 There can't be a list of the Most Expensive Houses In The World without including one in New York City. The Hamptons are well-known for their high prices, but Four Fairfield Pond takes it to the next level. Because of its large grounds and plethora of amenities, this estate is ideal for someone who gets bored fast. Besides the 39 baths and 29 bedrooms, guests have access to a private basketball court, a two-lane bowling alley, and a 164-seat cinema. It is one of the biggest houses in the United States, with 12 chimneys, a 91-foot-long dining room and billiards room, two tennis courts and two squash courts.
Ira Renner, owner of the Renno Group, a holding investment business in smelting and manufacturing, lives at Four Fairfield Pond. To power the mansion, a massive quantity of electricity is required; thankfully, the house comes with its own power plant on-site.
The Odeon Tower Penthouse, Monaco – $330 million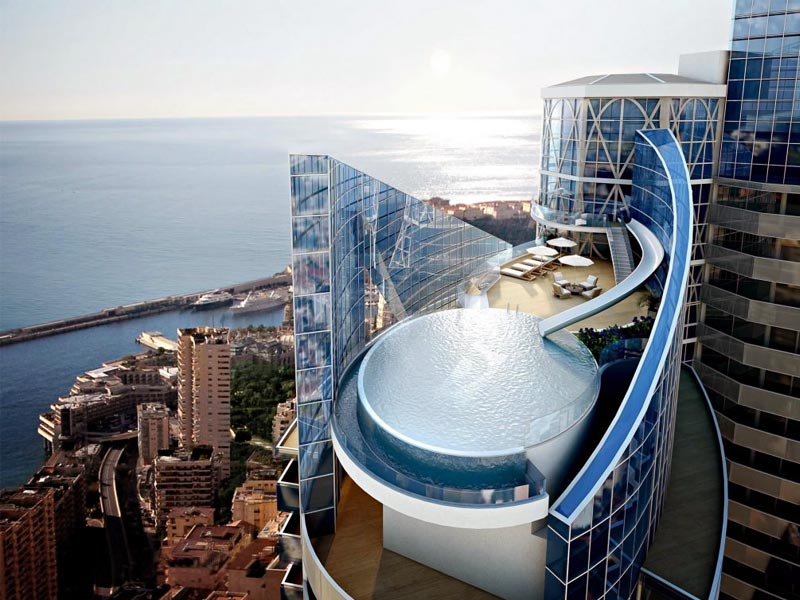 The Odeon Tower Penthouse is among the Most Expensive Houses In The World, with an estimated worth of $330 million.
The Odeon Tower Penthouse does not have a garden, but it provides stunning views of Monaco. It is known as the Most Expensive Houses In The World or a Flat and is at the top of a 560-foot building. The Odeon Tower Penthouse, which overlooks the pure blue seas of the Mediterranean Sea, offers its own infinity pool complete with a slide for those who want a salt-free swim. The penthouse has 38,000 square feet of space divided across five floors, with five kitchens on each storey. It has a dance floor, a lavish bathroom, and even a few staff beds. The cost of a parking place for the property is estimated to be roughly $330,000.
Alexandre Giraldi designed the Tour Odeon, which was built by Groupe Mazococo. If you're a bachelor with money, buy this one when it comes back on the market, since it's one of the most stunning residences we've ever seen.
Les Palais Bulles, France – $390 Million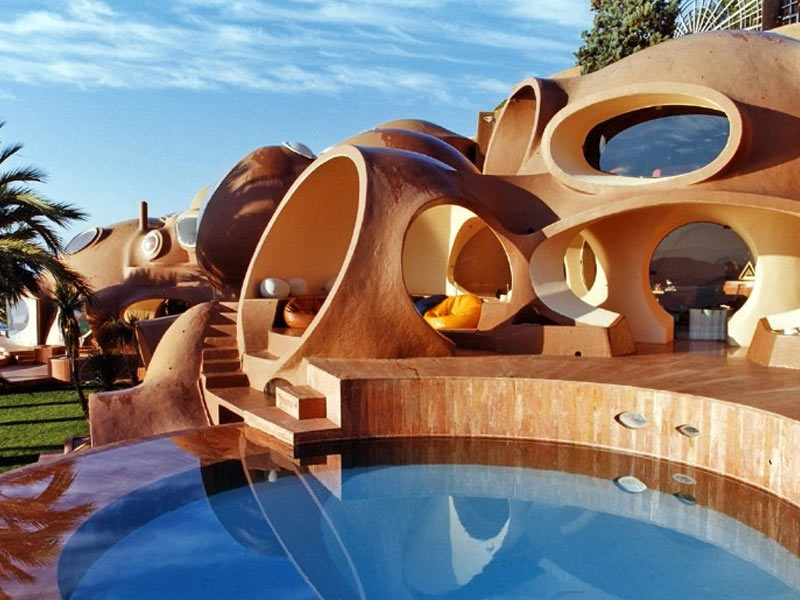 The name is derived from a series of spherical chambers that overlook the Mediterranean Sea. Les Palais Bulles, famous as The Bubble Palace, is not your normal million-dollar house. This property is formed like a giant peach-colored bubble, as the name shows. A bird's-eye view of Les Palais Bulles depicts a cluster of circular structures. Inside, the circular motif continues.
A stroll around The Bubble Palace will reveal cylindrical bedrooms, swimming pools, and artwork. Antti Lovag, a Hungarian architect, created the house, which has ten apartments adorned by many modern painters. Aside from the apparent rooms, it also has a vast, 500-seat outdoor theatre with views of the sea. Bubble Palace is presently owned by Pierre Cardin, a French fashion designer of Italian origin.
Villa Les Cèdres, France – $450 Million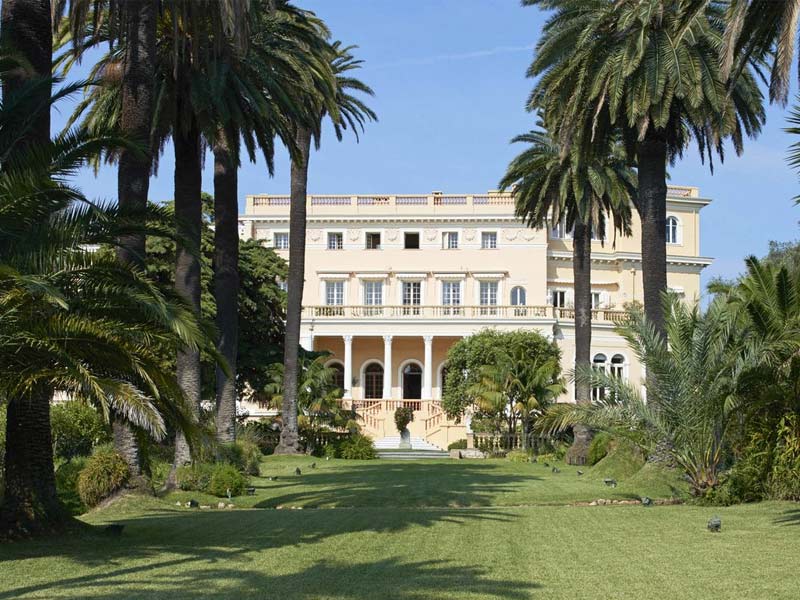 Villa Les Cèdres, in Saint-Jean-Cap-Ferrat, France, is ranked fourth on our list. This mansion, valued at $450 million, is on the verge of being worth over half a billion dollars. It was formerly thought to be the Most Expensive Houses In The World on the market in 2017, but it has now been surpassed by the following three houses on the list.
The 18,000-square-foot Villa Les Cèdres is more akin to a palace than a regular residence. This classic home, set on 35 acres of land, is fit for a king—and was formerly held by one. This house boasts an Olympic-size swimming pool, a beautiful ballroom, and even a stable with enough for up to 30 horses, besides a limitless number of bedrooms and social areas. Outside, there are 15,000 plants and 20 greenhouses filled with exotic flowers from throughout the world.
The One, California – $500 Million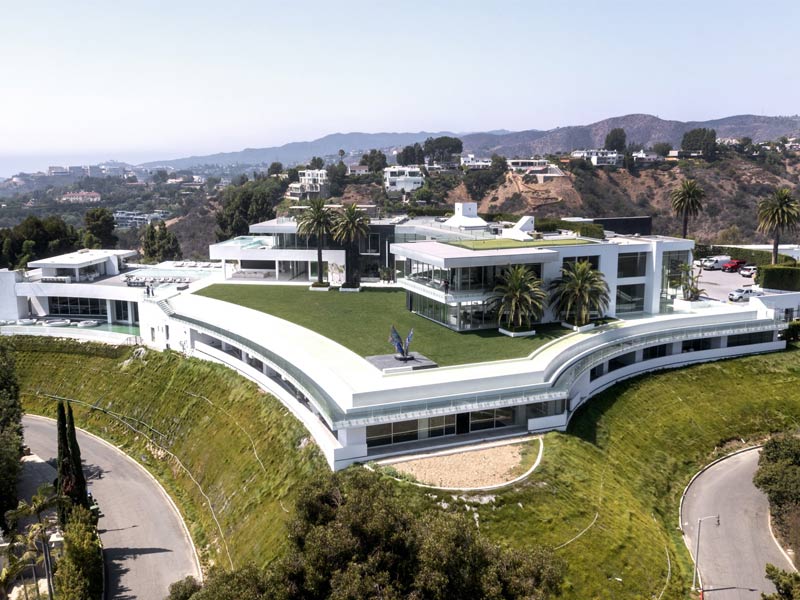 The One is not just the most expensive mansion in California, but also the Most Expensive Houses in the United States. But it's also The One who has a lot of debt and legal problems. Despite its drawbacks, this is a lovely property with stunning views in a stunning position. The One has nine bedrooms and many kitchens, an amazing nightclub, a salon, a four lane bowling alley, a home gym, a 50-seat theatre, and a jogging track. It not only boasts a pool but also six additional water elements, such as a jacuzzi and a moat that surrounds the home.
Villa Leopolda, France – $750 Million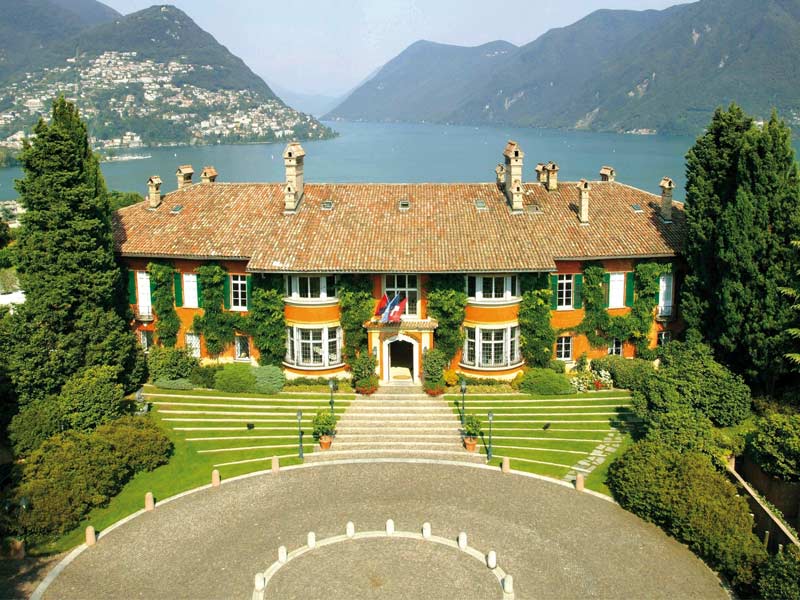 Villa Leopolda is the third Most Expensive Houses In The World.
Villa Leopolda is between two of the world's most prominent locations: Monaco and Nice. It's a sumptuous and sophisticated home with a regal history, having once belonged to King Leopold II of Belgium. Since then, it has moved through various hands and has also served as a film set for Alfred Hitchcock's "La Main Au Collet." When the previous owner, Edward Safra, died, he bequeathed the villa to his widow. Its massive swimming pool and sprawling grounds apparently cause the daily labour of over 50 gardeners. There are 80,000 square feet of space on the site.
Despite its expensive price tag, it does not provide as much as the other residences. However, it is in a gorgeous, serene countryside setting in France.
Antilia, Mumbai – $2 Billion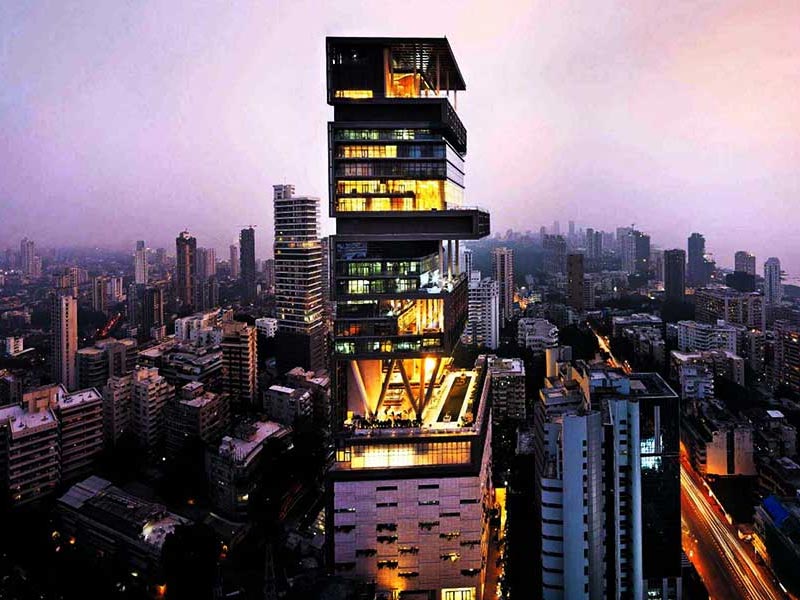 Antilla, second Most Expensive Houses In The World, is in Mumbai, India, and costs a stunning $1 billion. So, once everything is said and done, Antilla is estimated to require at least 600 people to keep things operating well. Despite the national controversy, this is an incredible property with some wonderful and unusual characteristics.
Antilia is owned by Mukesh Ambani, India's richest person, and is named after a fabled Atlantic island. This 400,000-square-foot structure is in India's most affluent postcode and has 27 stories, with each double-height ceiling counted as two storeys. Despite its enormous height, it should resist massive earthquakes.
This stunning structure was constructed with traditional, natural components, yet it also contains six floors dedicated to parking. It has a large temple, many guest apartments, a salon, an ice cream parlour, and a private movie theatre for everyone's enjoyment. If India's high temperatures get too much, it even has a snow chamber that shoots out snowflakes.
Buckingham Palace, London – $6.7 Billion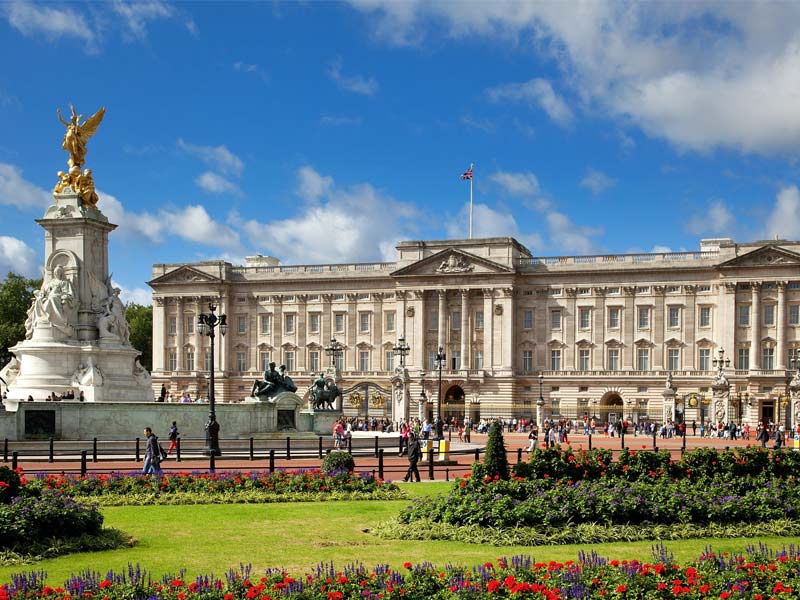 The Queen of England is the real estate queen.
Buckingham Palace is the Most Expensive Houses In The World, and it ranks first on the list.
Buckingham Palace is unlikely to be put up for sale soon, but if it is, it is estimated to be worth $6.7 billion. It's a location dubbed home by the British Royal Family, with 240 bedrooms, a swimming pool, and a doctor's practice, and it's also available to the public for guided tours.
This home, if you can call it that, has 775 rooms in total: 19 state rooms, 92 offices, and 78 baths. It also has a large workforce and gorgeous gardens. Supposedly, there are a couple more secret chambers tucked away within this sprawling property. However, despite its amazing size and distinction as the most expensive mansion in the world, it is not the world's biggest palace. Wow! Its presentation is flawless, with symmetrical, themed rooms richly decorated and colour, as well as pricey and one-of-a-kind art treasures and chandeliers.