Zanskar, also known as Zahar or Zangskar, is a tehsil in the Kargil district of India's Ladakh union region. Padum is the administrative capital (old Capital of Zanskar). Zanskar was once a part of the kingdom of Guge of Western Tibet, along with the neighboring area of Ladakh. On NH301, Zanskar is 250 kilometres south of Kargil. The Zanskar Range is a mountain range that divides Zanskar and Ladakh in the union territory of Ladakh.
The Zanskar Valley is part of the Tethys Himalaya, a 100-km-wide synclinorium formed by poorly metamorphosed sedimentary layers that are majestically folded and imbricated. The Zanskar Range is around 6,000 metres high on average (19,700 ft). Rupshu is the name given to the eastern section of the island. In 2020, the town had a population of 20,000 people. Demands have been made to turn Zanskar into a district.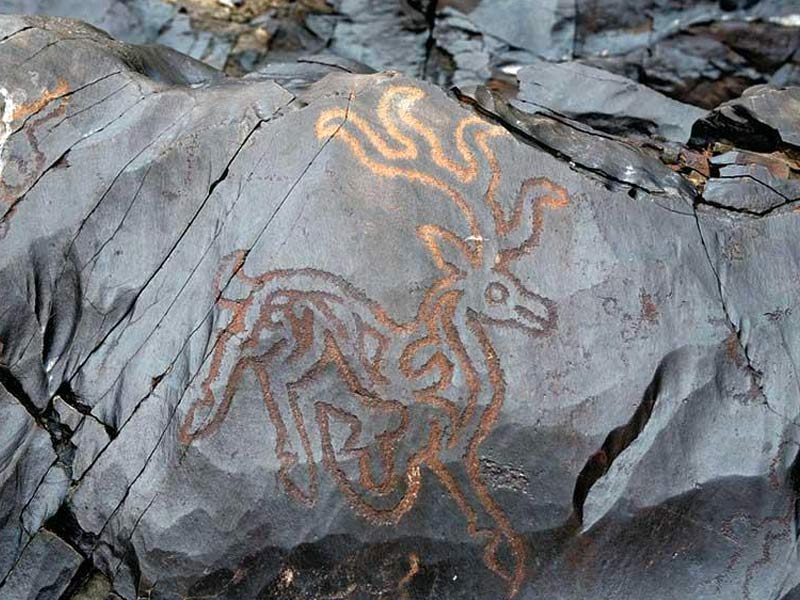 The first signs of human activity in Zanskar appear to date from the Bronze Age. Petroglyphs from that time period show that its makers were hunters on Central Asia's steppes, perhaps between Kazakhstan and China. It's thought that an Indo-European people known as the Mon resided in this area before being mixed in with or supplanted by the Dards, the following immigrants. Early Buddhism, which originated in Kashmir, spread to Zanskar as early as 200 BC.
The first monuments were built during the Kushan era. After this eastward spread of Buddhism, the Tibetans invaded Zanskar and huge areas of the Western Himalaya in the 7th century, imposing their then animistic Bön religion. When Tibet was converted to Buddhism in the 8th century, Buddhism recovered its dominance in Zanskar. Two Royal Houses were created in Zanskar between the 10th and 11th centuries, and the monasteries of Karsha and Phugtal (shown) were erected. Zanskar was a more or less autonomous Buddhist kingdom governed by two to four related royal dynasties until the 15th century.
Zanskar has been subject to Ladakh since the 15th century, sharing its successes and disasters. Invasion of Zanskar in 1822 by a combination of Kulu, Lahoul, and Kinnaur, looting the land and demolishing the Royal Palace at Padum.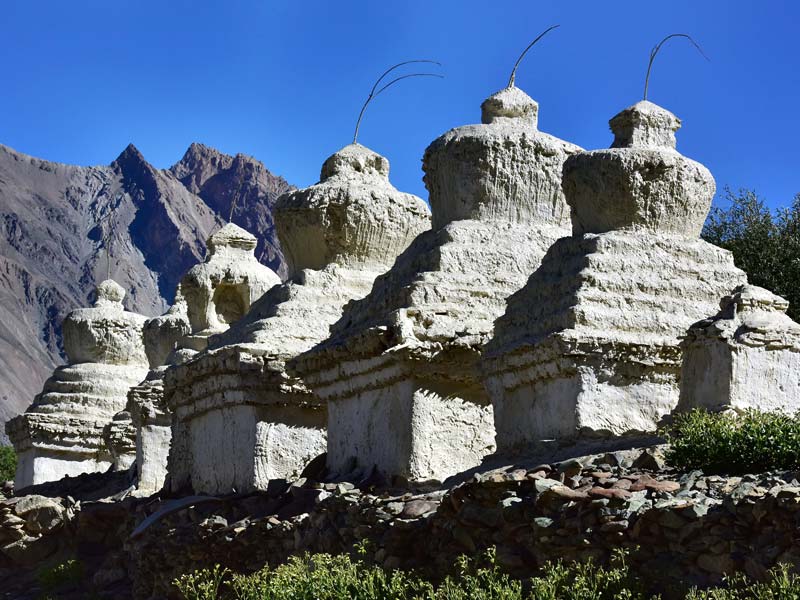 Zanskar Valley is a semi-arid valley snuggled in the lap of the northern slope of the Great Himalayas, sitting pleasantly at a height of 13154 feet. Zanskar's pure water basins, surrounding snow-capped mountains, and gorgeous scenery serve as important tourist draws. This location, around 105 kilometres from Leh, is a hub for adventure sports such as river rafting, trekking, and paragliding, among others. This area is also dotted with centuries-old monasteries, making it a popular destination for monastery devotees. Temperatures in Zanskar may drop to -30 degrees Celsius during the winter, therefore visitors should visit between June and September, while the valley is still thickly covered in snow.
The picturesque environment of Zanskar is made up of rivers, monasteries, and snow-capped mountains. The Sani Monastery, Lingshed Monastery, Stongdey Monastery, Phuktal Monastery, and others should all be visited because it is home to various monasteries. Then you may go to the Pensi La Pass, which connects Zanskar and Suru Valleys. Pensi La Pass, which is surrounded on both sides by glaciers, produces a beautiful scene that may be seen from May to September.
In Zanskar, there are a variety of things to do.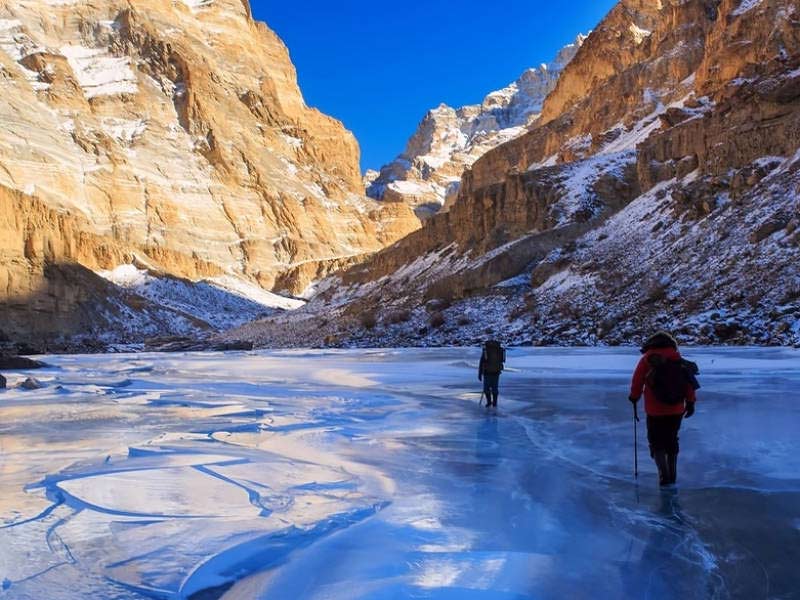 The Chadar Trek, also known as the Frozen River Trek, is only accessible during the winter months in Zanskar. Aside from that, Zanskar is recognised for its hazardous terrain for adventure seekers, with treks like the Padum-Darcha Trek, Lugnak Trail Trek, and Zanskar-Sham Valley Trek among the options. The Zanskar River provides the greatest rafting in Ladakh, while motorbiking is another adrenaline-pumping sport to partake in when visiting the Zanskar Region.
How do you go to Zanskar Valley?
This location is accessible by plane, train, and road. If you want to go by plane, you must fly to Kushok Bakula Airport, which is the nearest airport to Leh. After that, rent a cab to travel to Zanskar Valley. If you take the train, you will take a cab to Leh and then to Zanskar Valley after arriving at the Jammu Tawi railway station.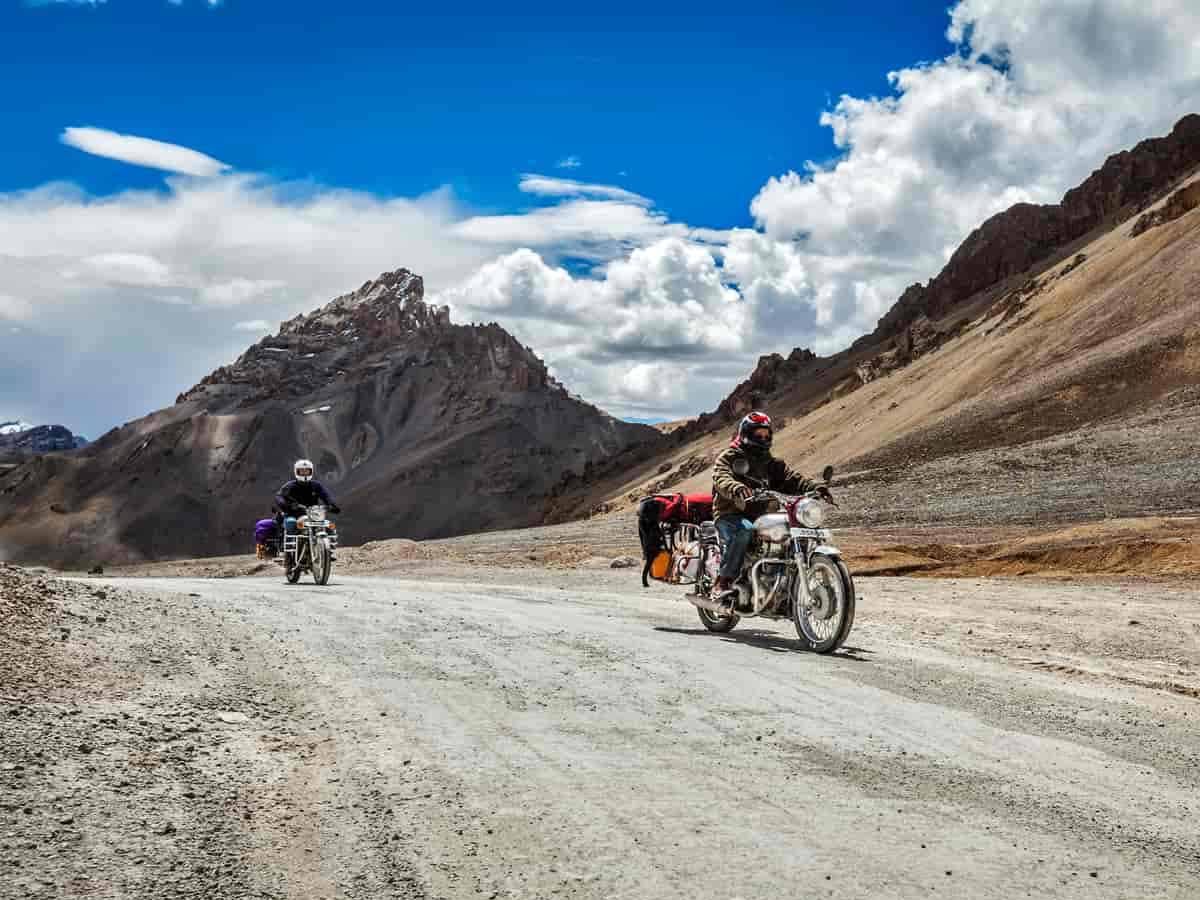 The distance between Leh and Zanskar Valley is near to 462 kilometres, and it will take almost, around 11 hours to go using the NH 1 and NH 301. After arriving in Leh, you may hire a car to transport you to Zanskar Valley through Kargil.
Given the difficulty of accessing Zanskar Valley, sufficient preparations must be made ahead of time, and the following suggestions should be followed for stress-free journey.
On the Srinagar-Kargil route, there are plenty of petrol stations, but there are none beyond that till Padum, so plan ahead. In Kargil, be sure to fill up your car with the necessary petrol and replenish as needed.
If you're visiting the Zanskar Valley, there's only one ATM at Padum market. As a result, you must have enough cash with you at all times to guarantee that you are not stranded if your car breaks down or if you want to try something new.
In the event that medical attention is necessary, there is a government hospital in both Kargil and Padum. Your cell phone may lose all connectivity as you cross Sankoo. Prepare yourselves!