Not just a means of transport, a luxury yacht is a sign of wealth and prestige that can only be afforded by the world's richest billionaires. Extravagant amenities such as movie helipads, theatres, concert halls, numerous swimming pools, saunas, and hot tubs are offered by the most expensive yachts worldwide.
Suppose you have a passion for sailing or can enjoy the masterpieces of engineering mentioned below. In that case, this is an article for you.
Your net worth would need to be in the region of hundreds of millions, if not billions, to be able to afford even the cheapest superyacht on our list!
The most expensive yachts: The HISTORY SUPREME – $4.8 BILLION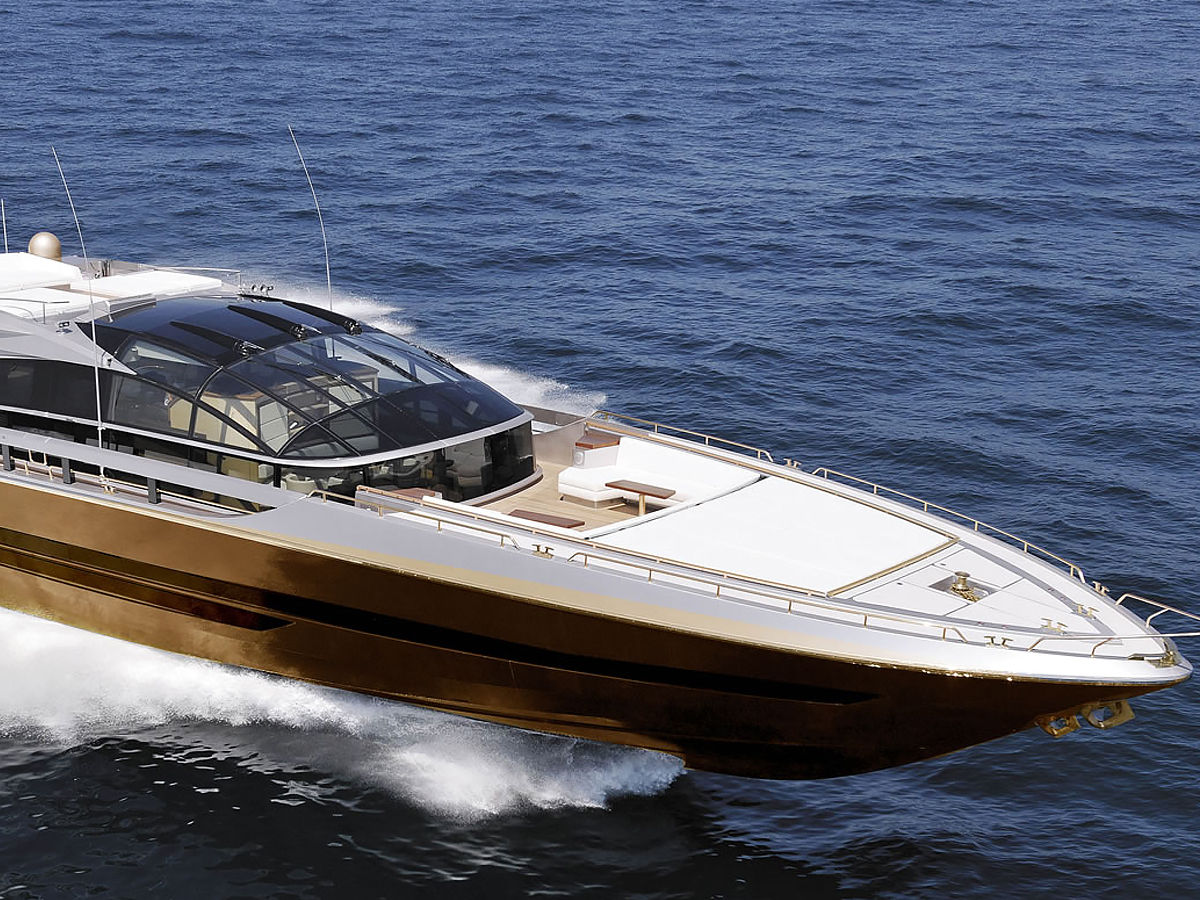 History Supreme tops the list of the most expensive superyachts worldwide at an eye-watering $4.8 billion.
Constructed from 10,000 kilograms of solid gold and platinum, this remarkable achievement is 100-foot long.
It was built for Malaysia's richest man, Robert Knox, by Stuart Huges, a world-renowned luxury designer. It reaped almost three years to build The History Supreme and features an assortment of luxury pieces.
A real Tyrannosaurus Rex skeleton statue and a wall made entirely of meteorite rocks are part of the master bedroom!
If that wasn't enough, a 24-carat gold Aquavista Panoramic Wall Aquarium is also included in the master suite.
ECLIPSE – $1.5 BILLION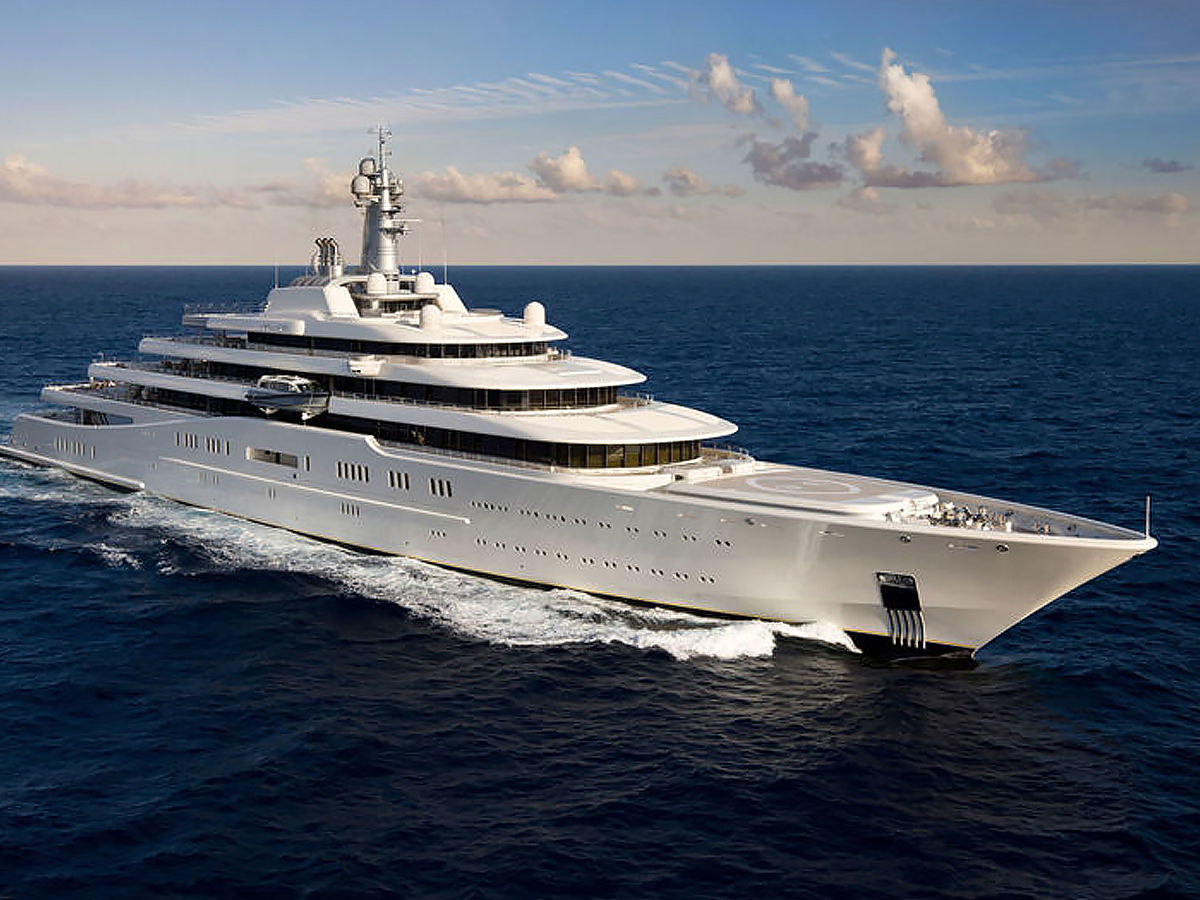 Roman Abramovich owns the second most expensive yacht in the world, the Eclipse.
When it comes to his superyacht, the Russian billionaire has spared no expense.
He has a private security system built in his master bedroom, including missile detection sensors, intruder alarms, armor plating, and bulletproof glass.
Besides, there are two helipads, two swimming pools, 24 guest suites, a disco hall, and a mini-submarine at Eclipse.
It's unclear how much Eclipse really costs, but it's supposed to be $1.5 billion in the area!
STREETS OF MONACO – $1.1 BILLION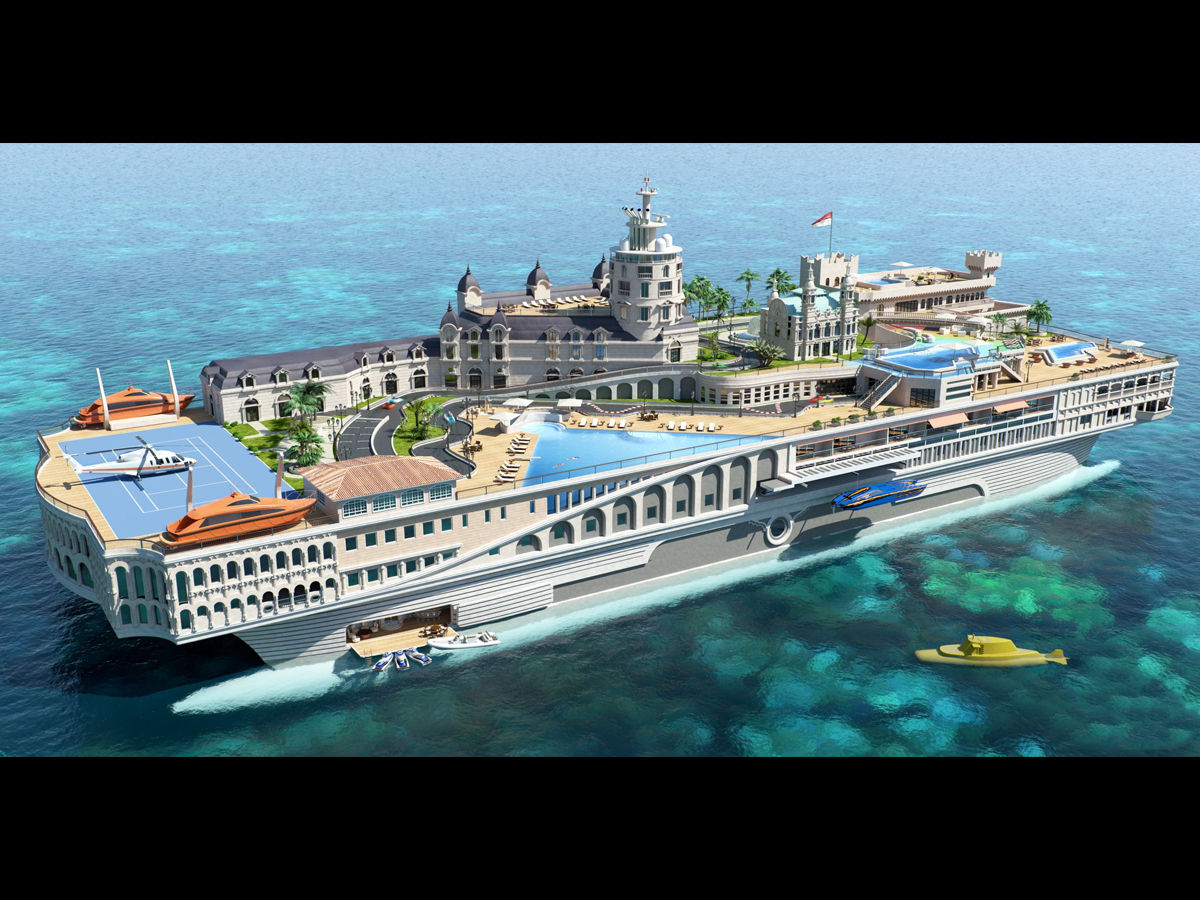 By far one of the most magnificent and expensive yachts globally, the Streets of Monaco will be a 509-foot mega-yacht once built, planned to feature miniature versions of some of the most famous landmarks in Monaco and Monte Carlos.
A go-kart track, three swimming pools, a mini-submarine, and a helipad, seven guest rooms, a mini waterfall, and a restaurant with a fabulous underwater view will be included in the completed superyacht.
AZZAM – $600 MILLION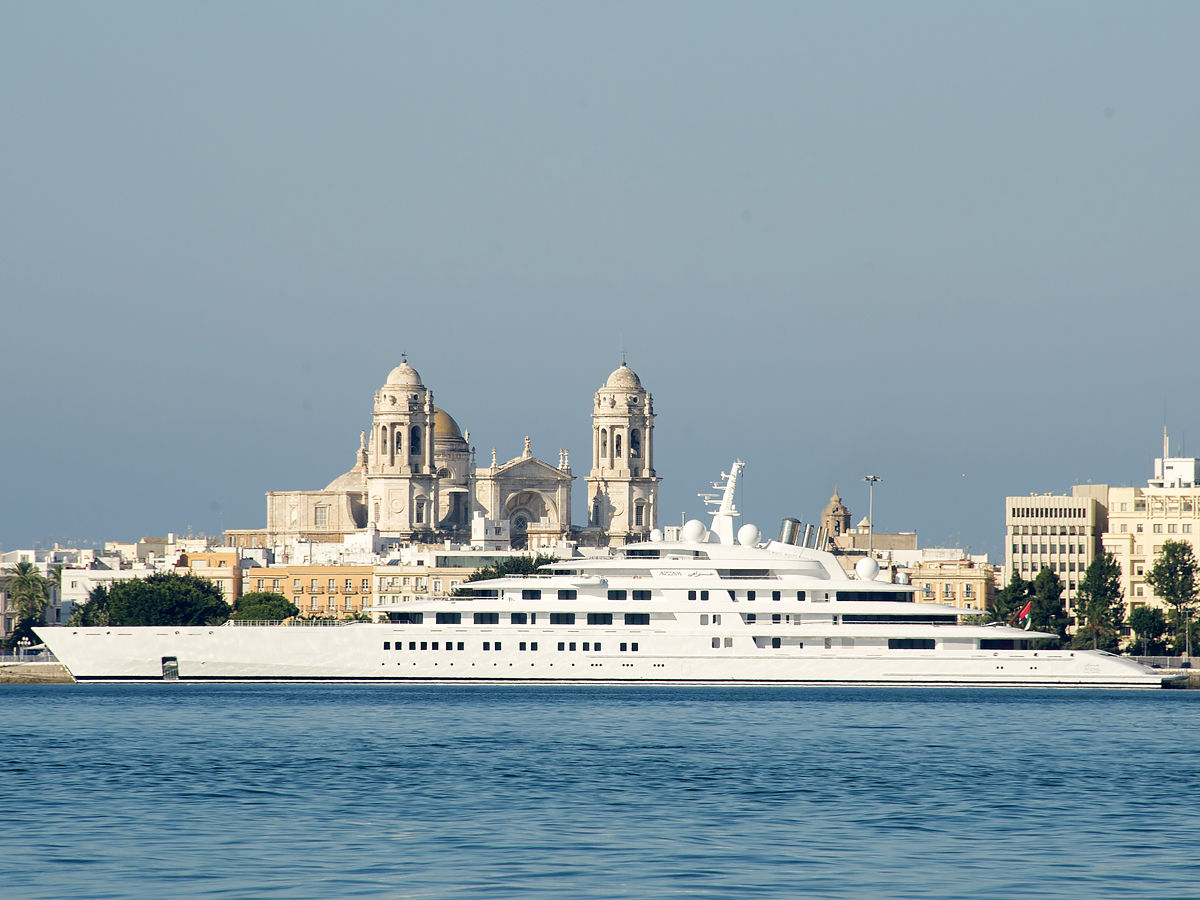 This 590-foot mega-yacht is the biggest yacht in the world to date.
It is owned by the President of the United Arab Emirates and the Emir of Abu Dhabi, Sheikh Khalifa bin Zayed al-Nayan.
These are the Lürssen Yachts behind this mega-build. Azzam has its own missile protection system, a master suite, and can achieve speeds of more than 30 knots or 35 mph, making it one of the planet's fastest yachts!
TOPAZ – $527 MILLION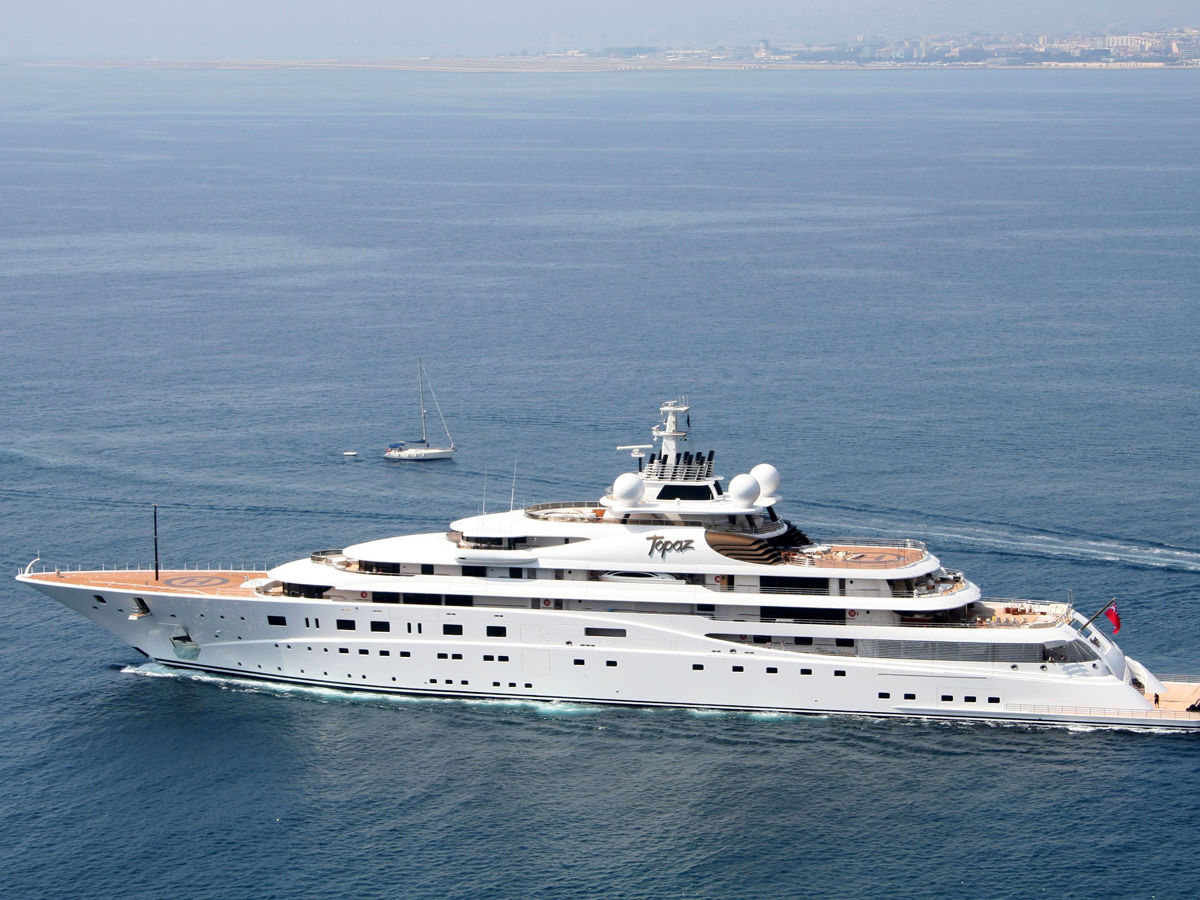 It was constructed in Germany for the Abu Dhabi tycoon, Sheikh Mansour bin Zayed Al Nahyan, and launched in 2012.
Tim Heywood designed the exterior, and the interior was done by Terrance Disdale Design.
The main deck has an oversized jacuzzi, a swimming pool, double landing pads for helicopters, and a state-of-the-art gym, cinema, and conference centre.
Also Read 10 Most Expensive Houses In The World
MOTOR YACHT – $440 MILLION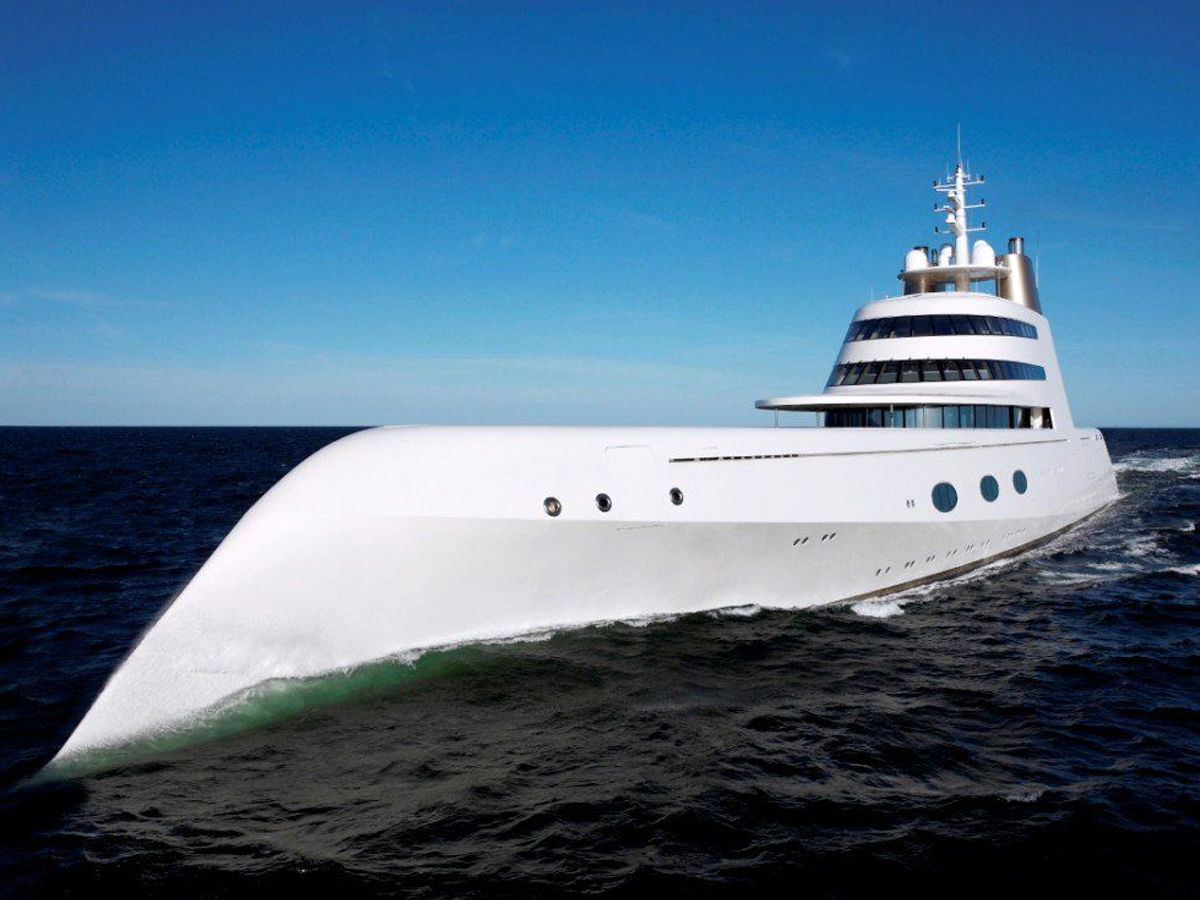 The Blohm + Voss shipyard designed this very impressive looking 390-foot superyacht and launched it in 2008.
Andrey Melnichenko, a Russian billionaire businessman and philanthropist, is thought to own it.
Motor Yacht A is about 400 feet long and can accommodate 14 guests and 42 crew members.
It features a master bedroom of 2,500 sqft, a disco, a helicopter hanger, a separate 30-foot speedboat, and a swimming pool with a glass bottom.
DUBAI – $400 MILLION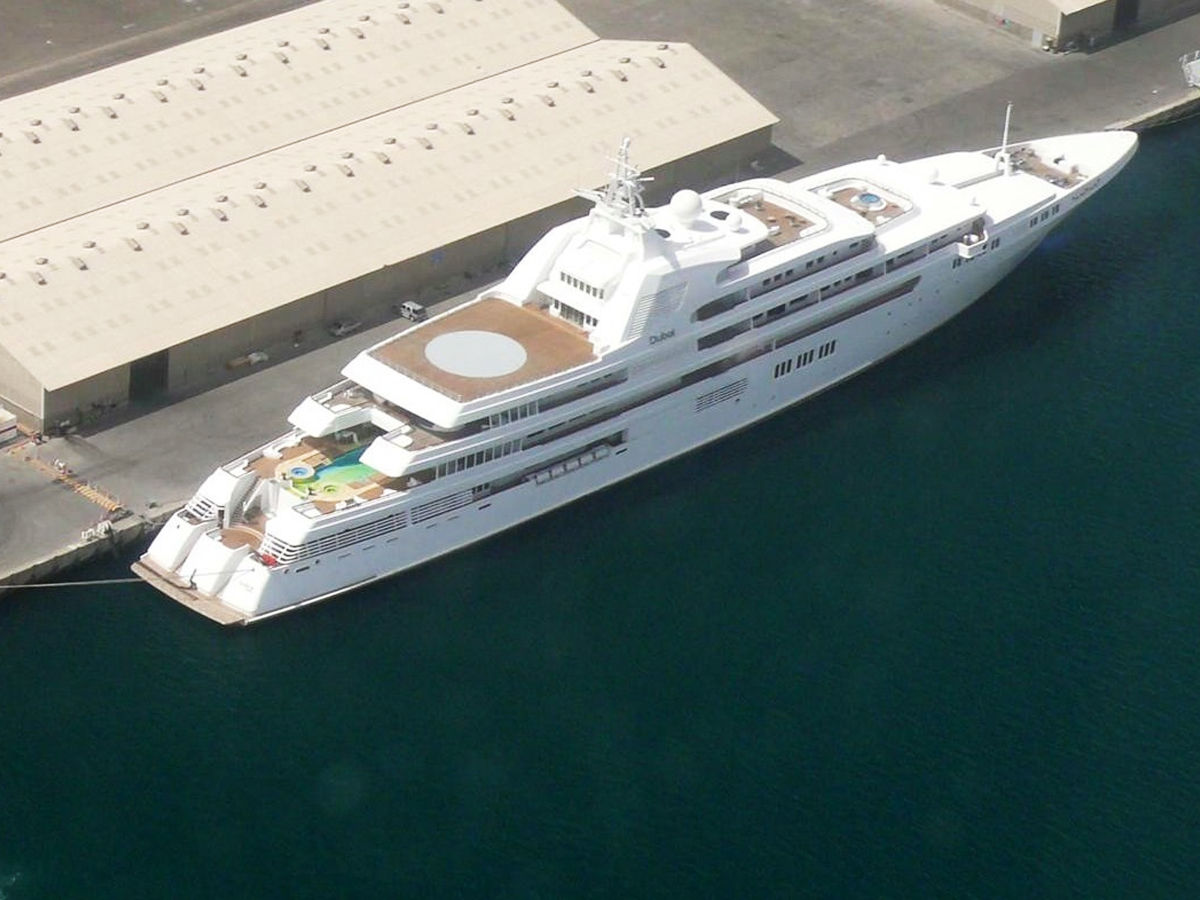 No, not the state of Dubai! The state would cost more than a mere $400 Million.
The Sheik of Dubai, Mohammed Rashid al-Maktoum, owns Dubai.
Jacuzzis, a swimming pool with handmade tiles, a helipad, and a striking circular staircase of glass that changes colour when illuminated from above are some of its features.
A split-level owner's deck, many VIP and social areas, guest suites, and a crew of up to 115 people are also housed in Dubai.
SERENE – $330 MILLION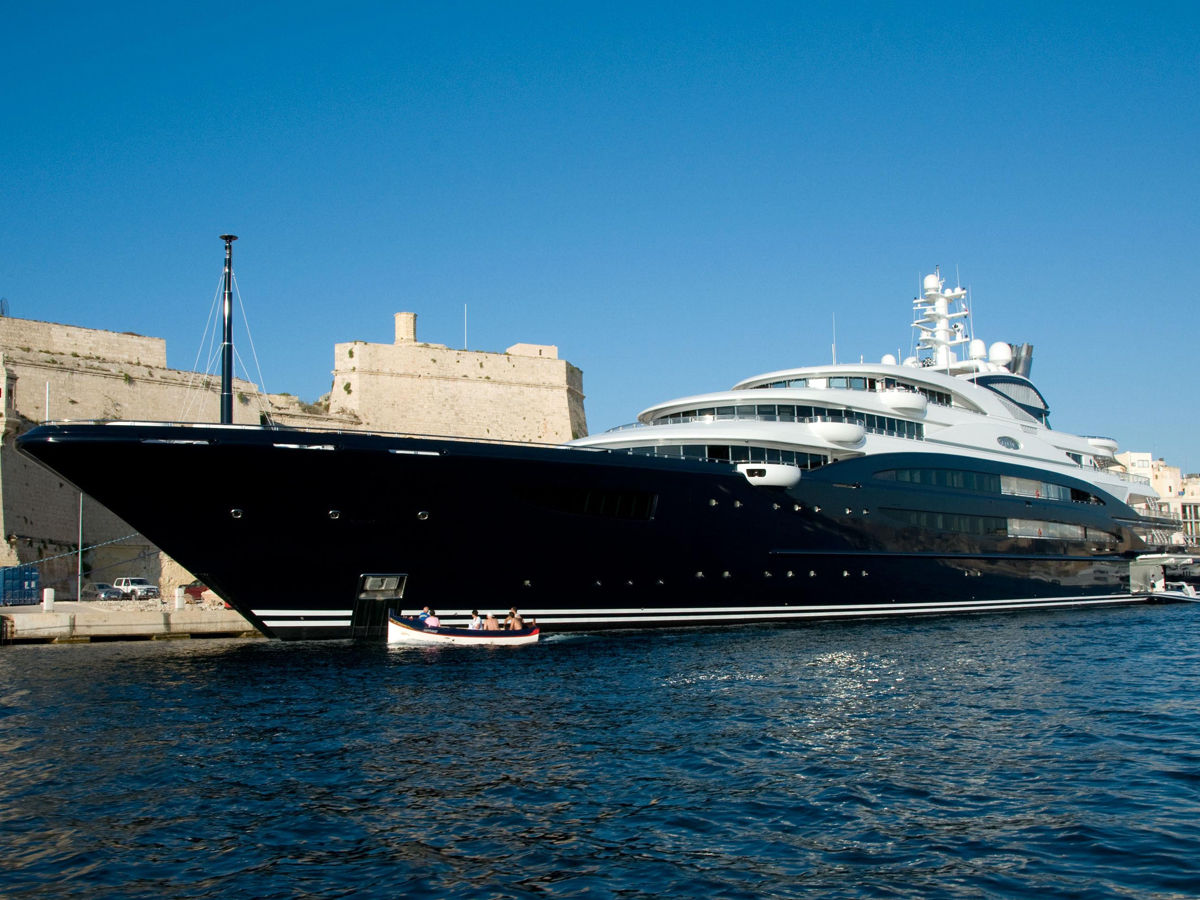 Designed in 2011 by Fincantieri, Serene was one of the favourite rental yachts for the mega-rich, reportedly costing celebrities like Bill Gates about a million a week to Russian billionaire Yuri Scheffler!
It was bought by Saudi Arabia's Prince Mohammed bin Salman in 2015 and sleeps about 24 guests and 52 crew members.
It comes with numerous swimming pools, two helipads, a submarine, and an ample viewing
space underwater!
RADIANT – $320 MILLION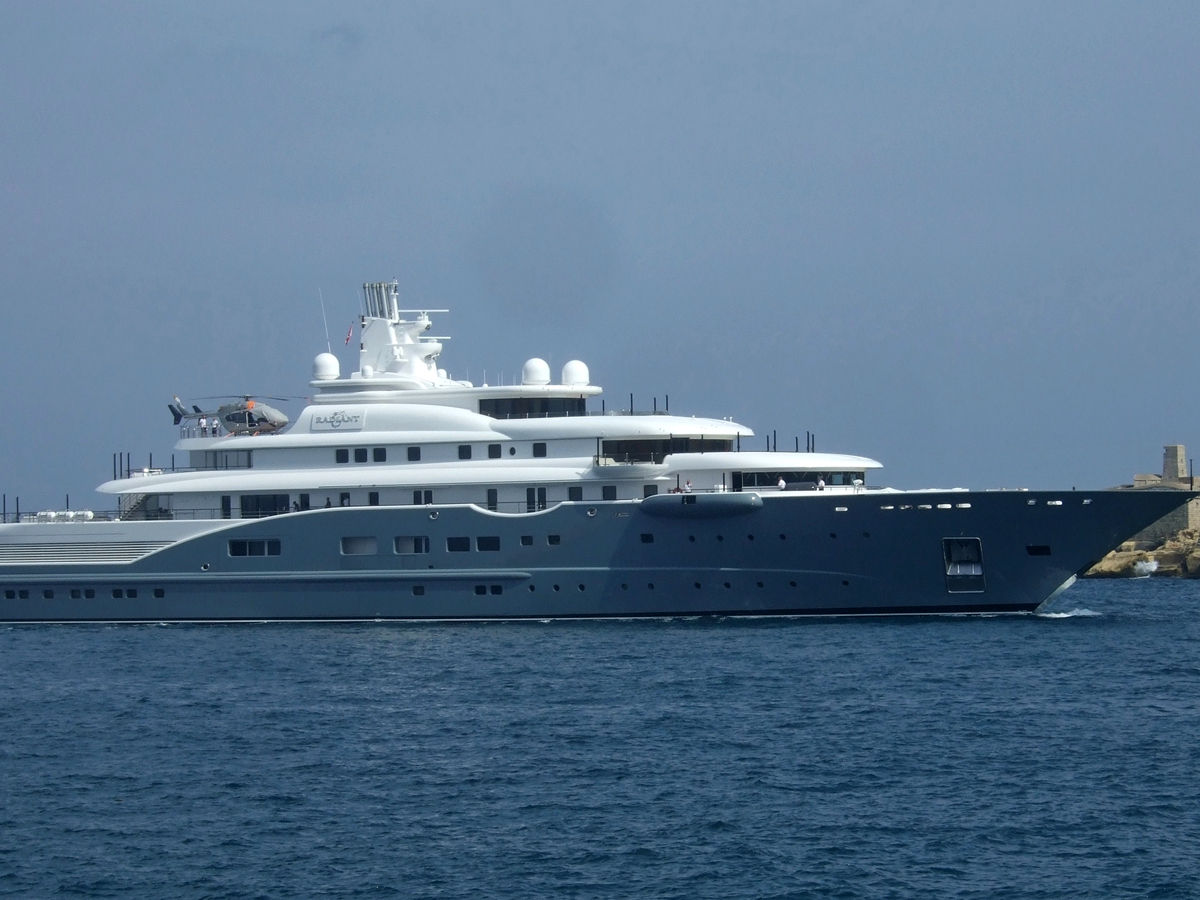 Founded in 2009 by Lürssen, Radiant is owned by Abdulla Al Futtaim, the Emirate Billionaire.
The superyacht is approximately 110 meters long, weighs about 5027 gross tonnes, and can sleep up to 20 guests and 44 crew members.
She has many swimming pools, a helipad, a massage room, a stage for swimming, a movie theatre, a gym, and a jacuzzi.
The Radiant is also designed to protect herself from pirate attacks with a highly effective water cannon! 
AL SAID – $300 MILLION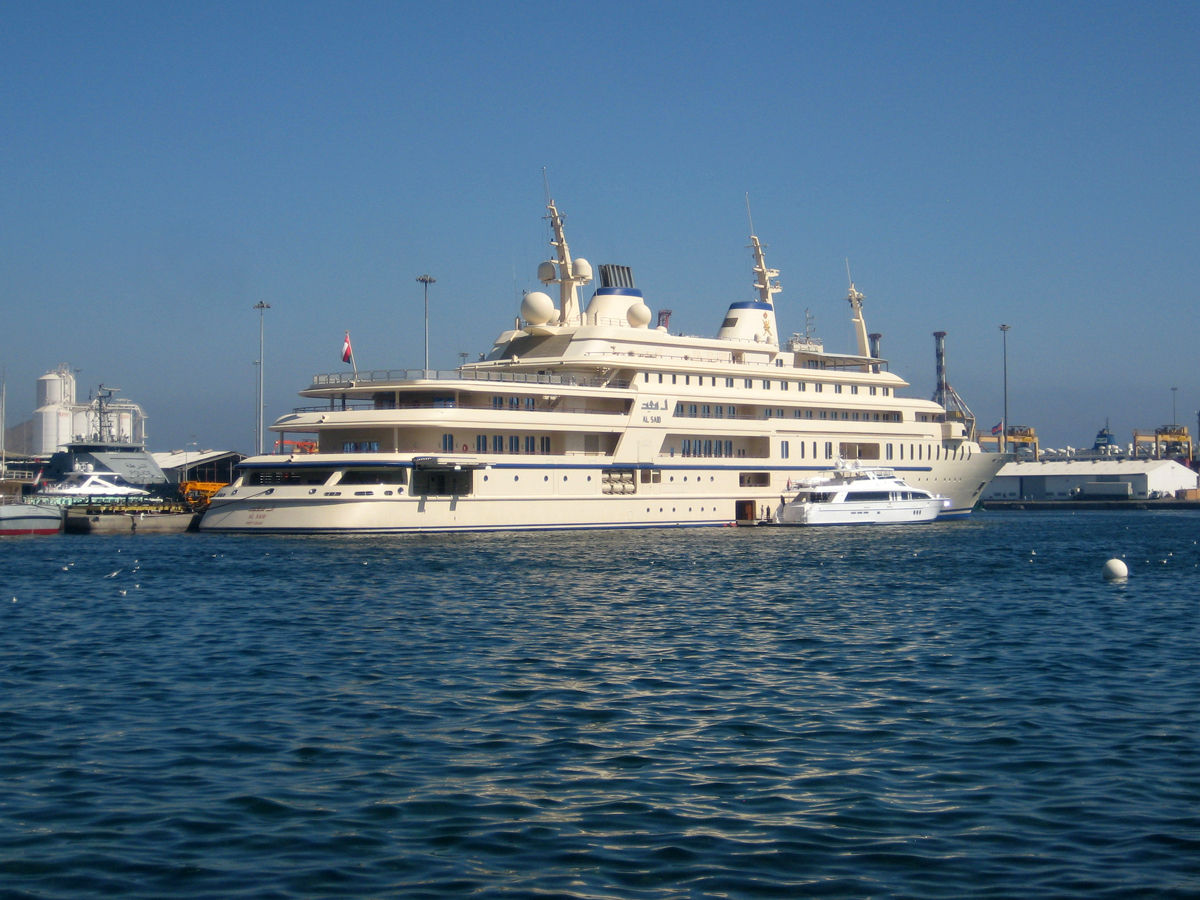 The next superyacht on the list is owned by and named after Qaboos Bin Said Al Said, the Sultan of Oman.
Nothing else is known about Al Said, constructed between 2007-2008, except that it has a vast concert hall that is spacious enough to house a 50-piece orchestra.
It can also host up to 70 visitors, sleep 154 crew, and hit around 22 knots!
DILBAR – $256 MILLION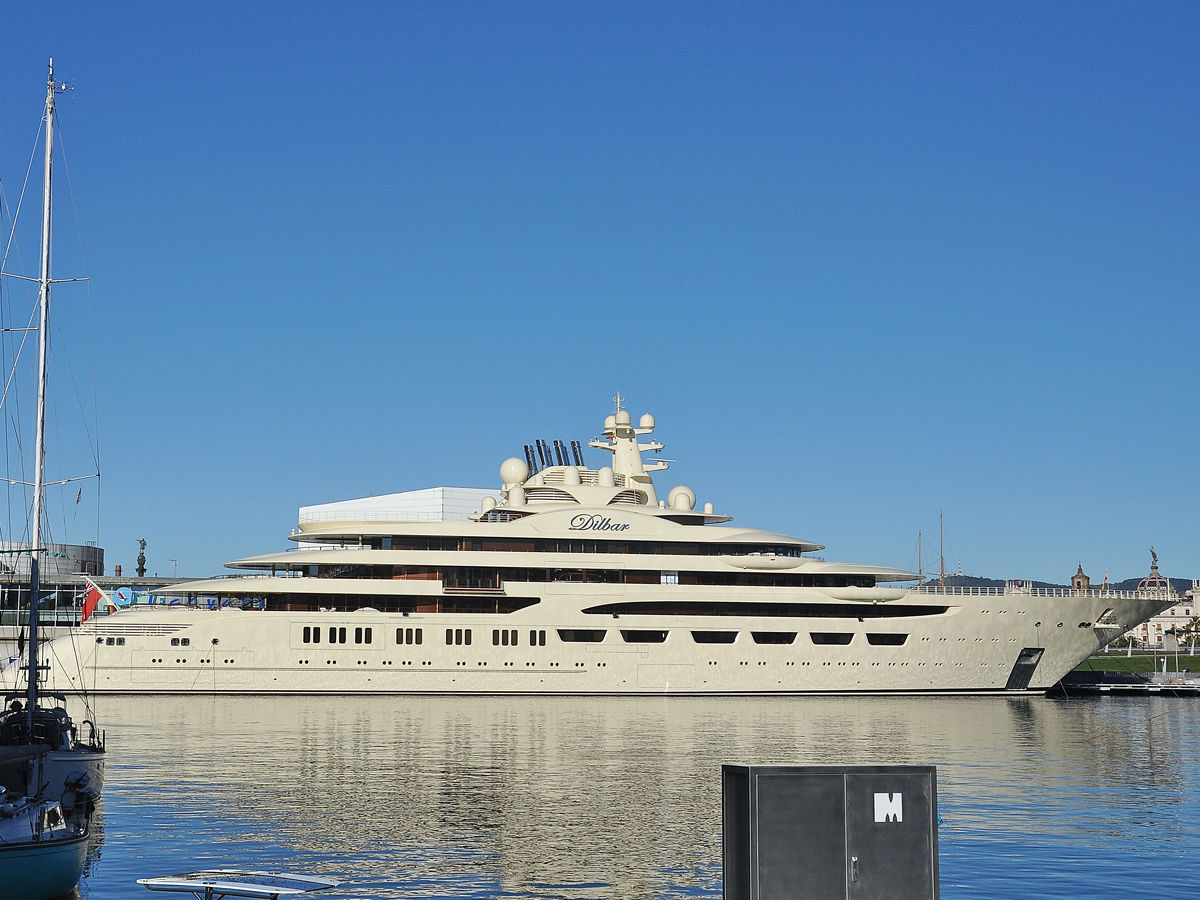 It belongs to the Russian oligarch Alisher Usmanov. He has often been seen cruising around his private islands using Dilbar.
It's also one of the largest, measuring a whopping 360ft in length and just over 50ft high and being one of the most luxurious yachts in the world.
It was constructed by Lürssen Yachts in 2008 and was named after the mother of Alisher.
There is one helipad, multiple swimming pools and 20 guests and 48 cabin crew accommodate Dilbar.
AL MIRQAB – $250 MILLION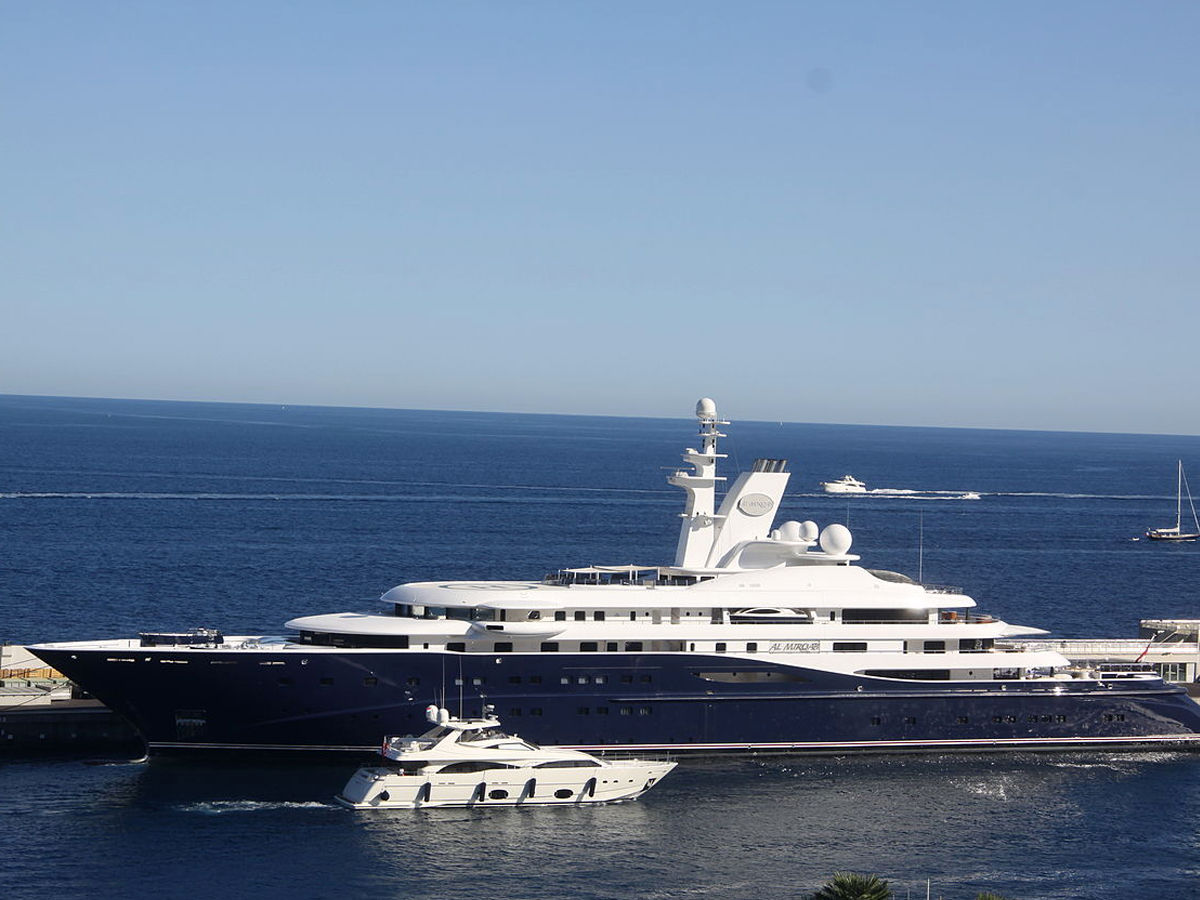 Sheikh Hamad bin Jassim bin Jaber Al-Thani, the former Prime Minister of Qatar, owns Al Mirqab.
There are 10 bedrooms on the yacht, a helipad, a swimming pool, a choice of VIP suites, an onboard cinema, a jacuzzi, and several water sports facilities.
It was named the second most stunning yacht in the world after it was completed in 2008.
In its 55 crew cabins, it can host up to 24 guests and comfortably house crew members.
LADY MOURA – $210 MILLION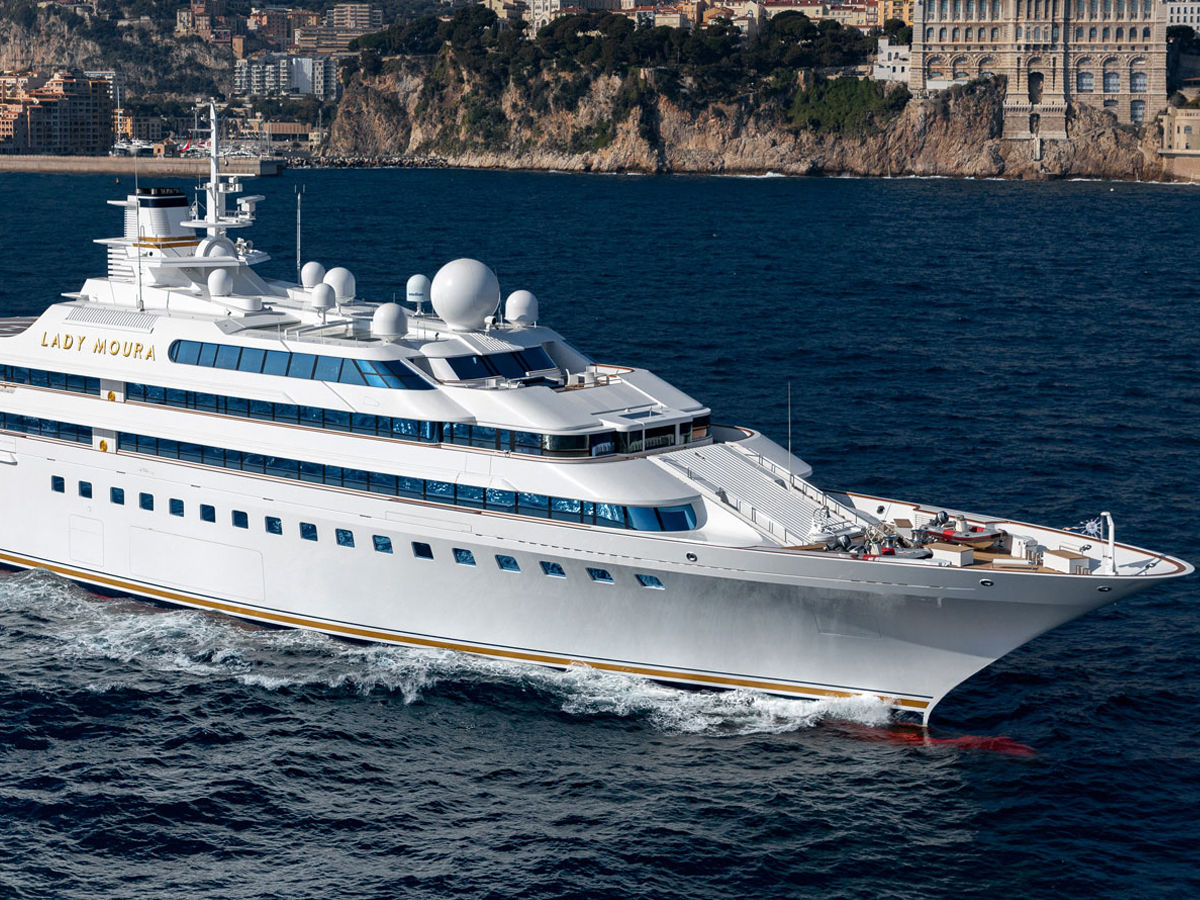 Lady Moura is owned by Nasser Al-Rashid, a Saudi Arabian businessman who is also an adviser to the Saudi Royal family.
The yacht comes with some awe-inspiring attributes, such as a retractable roof tub, a helicopter, and 24 karat gold lettering and decorations inside.
If that wasn't enough, Lady Moura also has a unique hydraulic platform covered with sand from one side to provide guests with a beach-like experience in the middle of the ocean.
OCTOPUS – $200 MILLION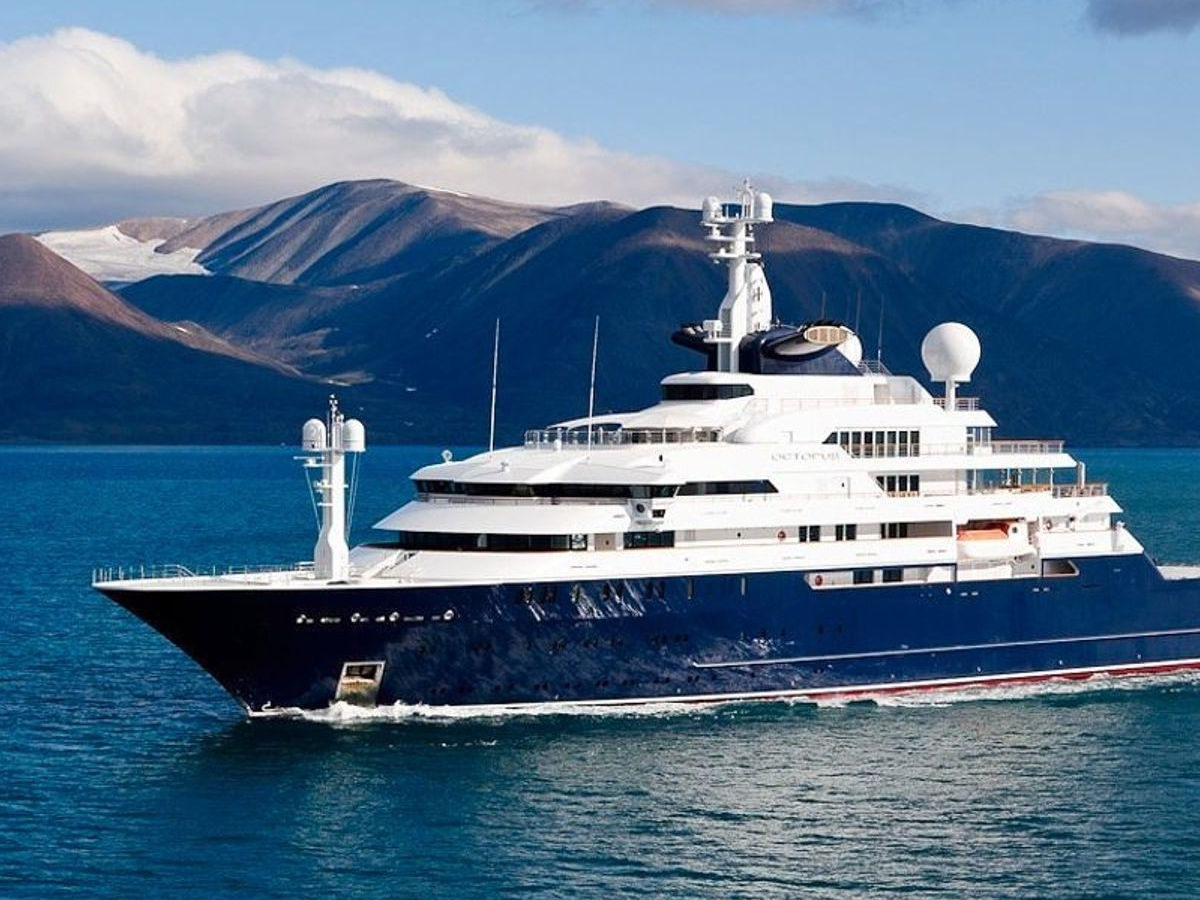 Crafted and constructed in 2003 for Paul Allen, co-founder of Microsoft, Octopus has one heck of a luxurious interior.
It has a vast studio, a basketball court, a recording studio, an outdoor jacuzzi bar, and a glass-bottom pool.
Currently, Octopus can handle up to 26 guests and 56 crew members and is fitted with two submarines and two helipads.
We hope you lavished our list of the world's most expensive yachts.
How cool it would be for one of these bad boys to spend a few months a year cruising the world!