What comes to your mind when you hear the word Punjab? Greenfields, lively streets, folk music, tractors and food. Everything about Punjab is unique but it is the food here that makes the state special. The food here is tasty, diverse and heavy. People in Punjab are fond of eating and their breakfast could be heavier than the breakfast in any other state of the country. Whether you are vegetarian or nonvegetarian, the Punjabi Dishes won't disappoint you. Your stay in Punjab might last way before you can try all the special dishes in the state. The love and charm with which a person cooks the food has a lot to do with its taste and Punjabi people are known for their hospitality and love towards feeding people.
Everyone is welcomed in the state with open arms and this makes your stay even more beautiful. This is the reason that the dhaba culture and traditional Punjabi cuisines have gained popularity all across the country and people eat Punjabi dishes with full enthusiasm. Every foodie knows the names of tons of famous Punjabi dishes and with the rising influence of food blogging, Punjabi food is soon gonna conquer our dining tables. While there are enough Punjabi dishes to make us run out of ink and paper, I'll tell you about 8 such dishes that you must try in your lifetime.
Paneer Tikka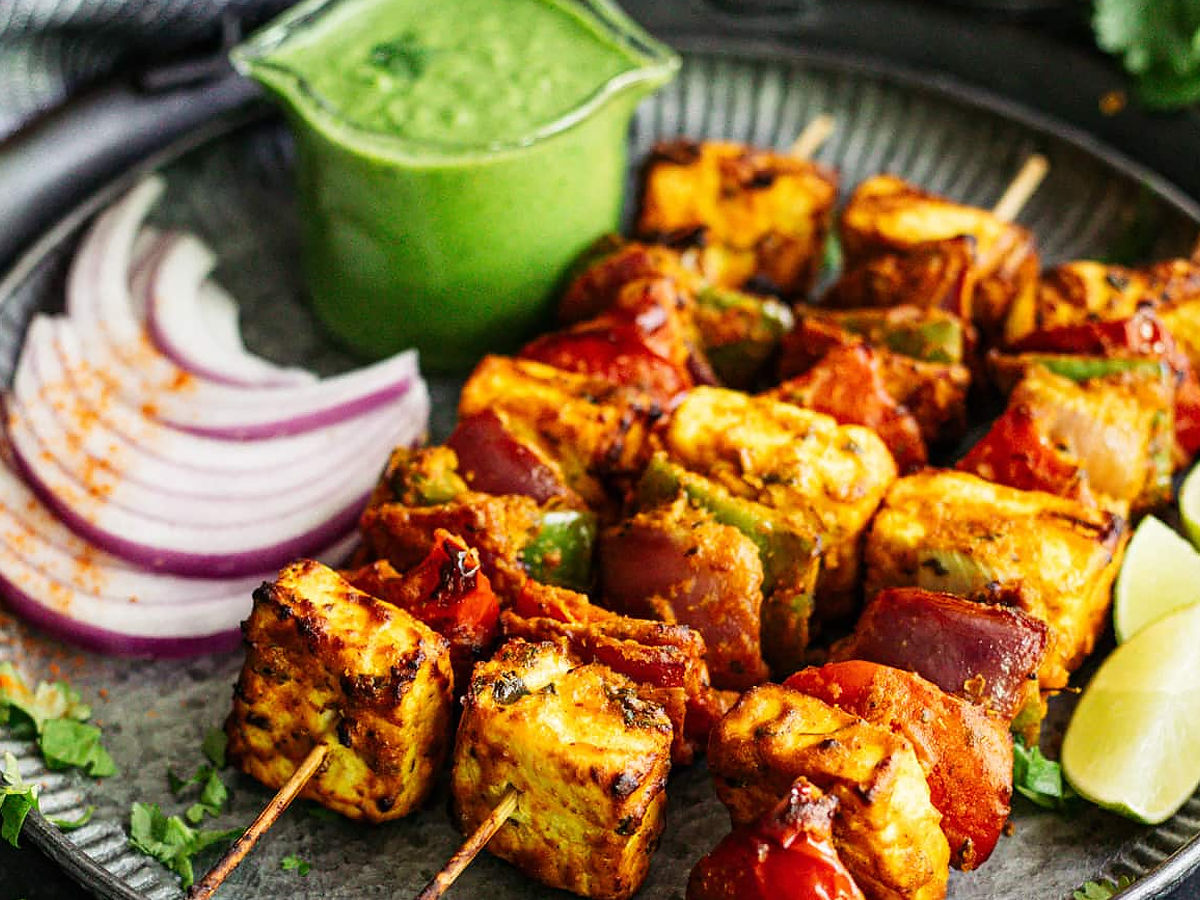 Paneer is one of the most popular and commonly cooked dishes all across India but not many people know that their finger-licking smoky Punjabi Tikkas are a gift from Punjab. Large Paneer slices are cut into identical cube-shaped slices. They are marinated and coated with traditional spices. Afterwards, these slices are cooked on a barbeque with the help of a thin metal grill. The dish is served with onion and capsicum slices and mint chutney. 
Chole Bhature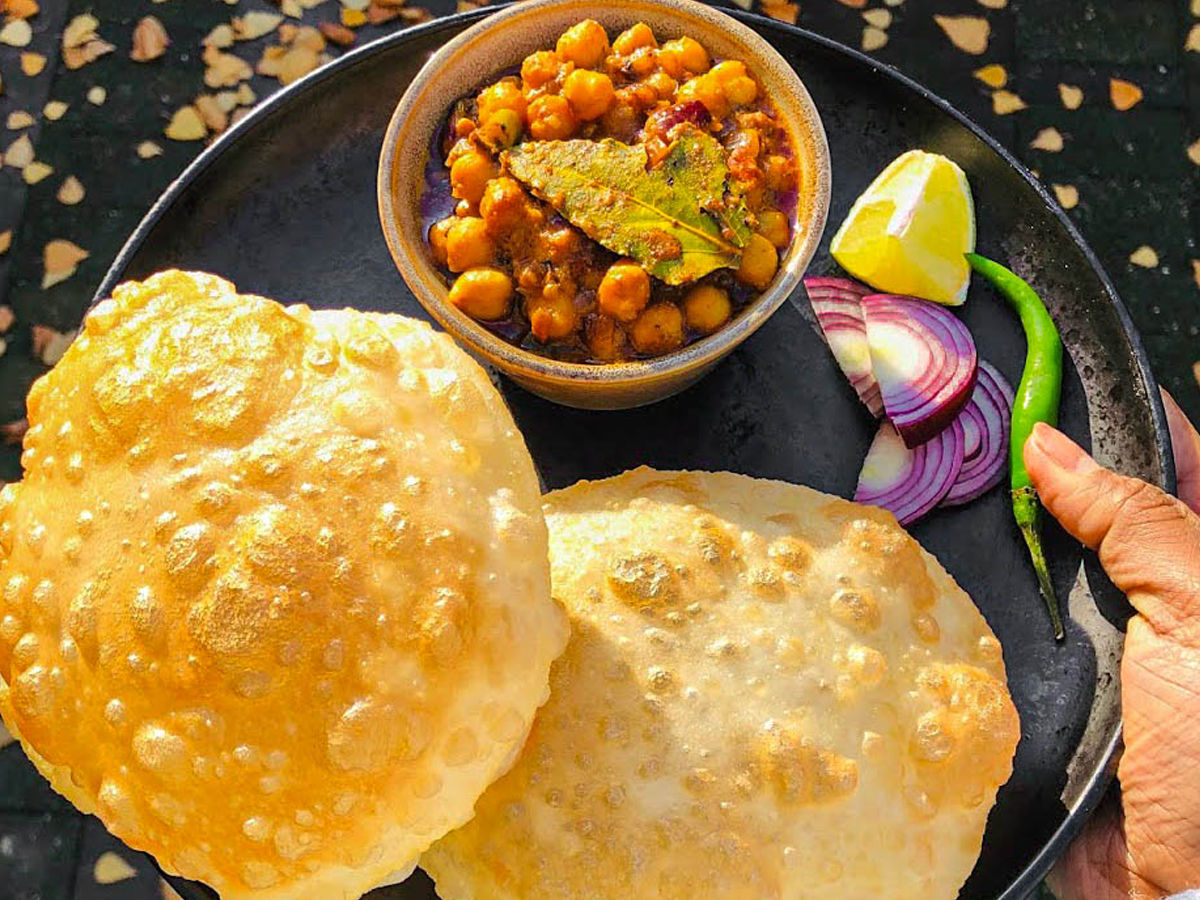 If you haven't heard of Chole Bhature, are you even Indian? The dish has gained fae worldwide. It is a true Punjabi dish that is cooked all across the country in different ways. It is particularly famous in the northern part of India and is loaded with calories. Chole is prepared with boiled chickpeas. The chickpeas are cooked along with onion, tomatoes and tamarind unison traditional spices. Bhature is a special kind of fluffy bread that is prepared with marinated wheat dough.
Makki Di Roti Sarson da Saag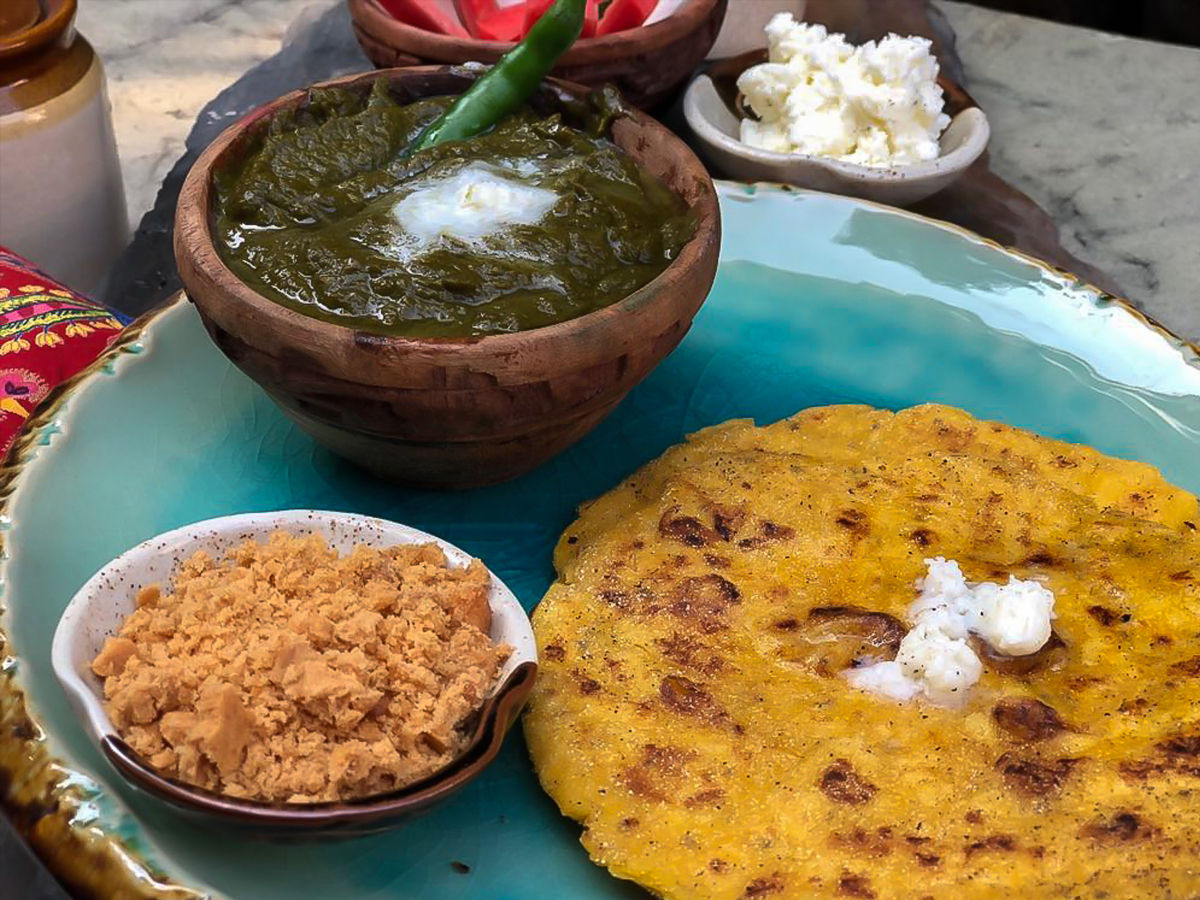 If you know even a little about the Punjabi culture you would know the close connection between Makki Di Roti, Sarson da Saag and Punjab. It is a traditional Punjabi dish that tastes best when eaten in Punjab. As the name suggests, Makki di roti is made from corn flour. It is mainly prepared during the Lohri festival. It is served with traditional Sarson da Saag and Punjabi pickles.
Also Read, Love for Samosas: Food that tempts to ignore advises
Dhaba Dal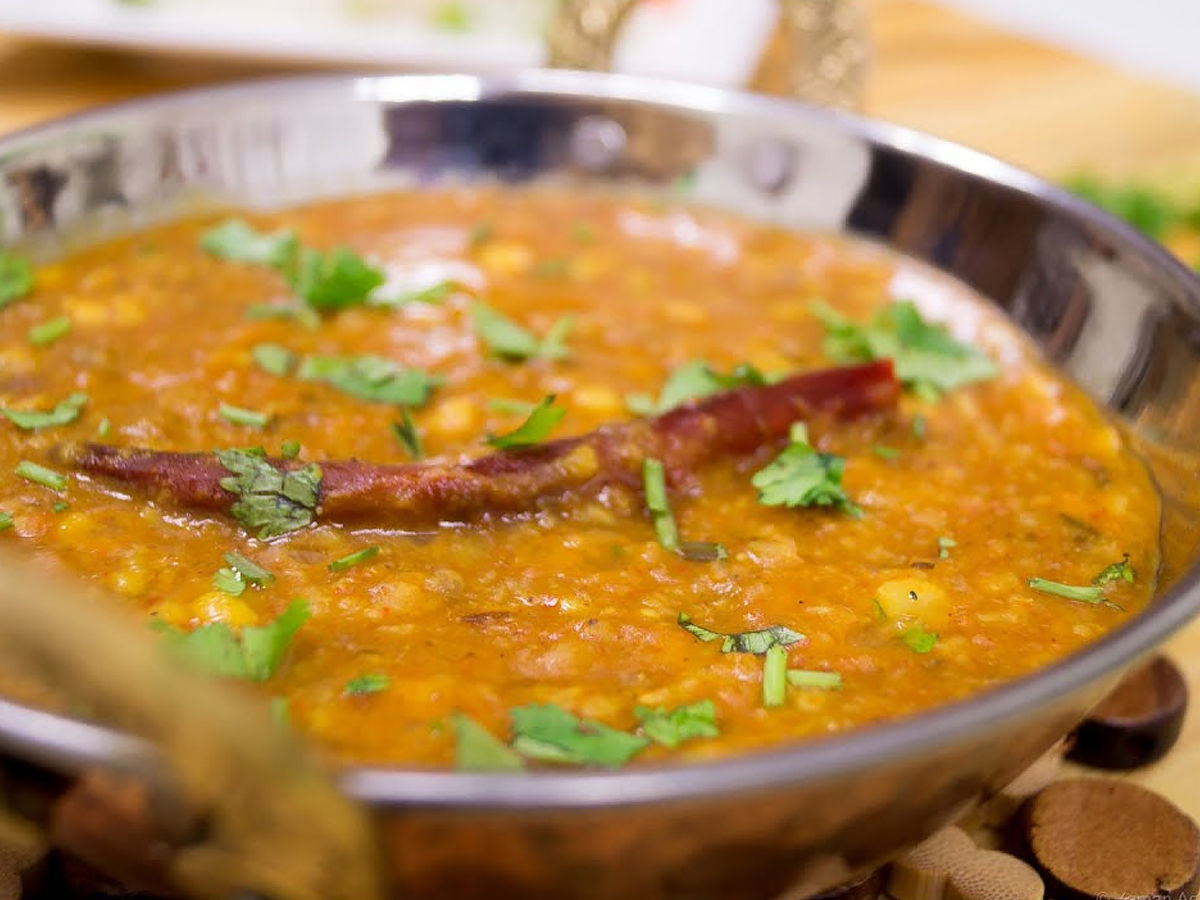 If your kid hates eating healthy food like pulses, you might consider taking them to Punjab and offering them the famous Dhaba Dal at one of the famous dhabas in the state. The Dhaba dal in Punjab is entirely different from the way dal is cooked in the rest of the country. The secret spices and chillies are used for the tadka that takes the taste of the dish to the next level. This might make your kid fall in love with pulses forever.
Gur Ki Roti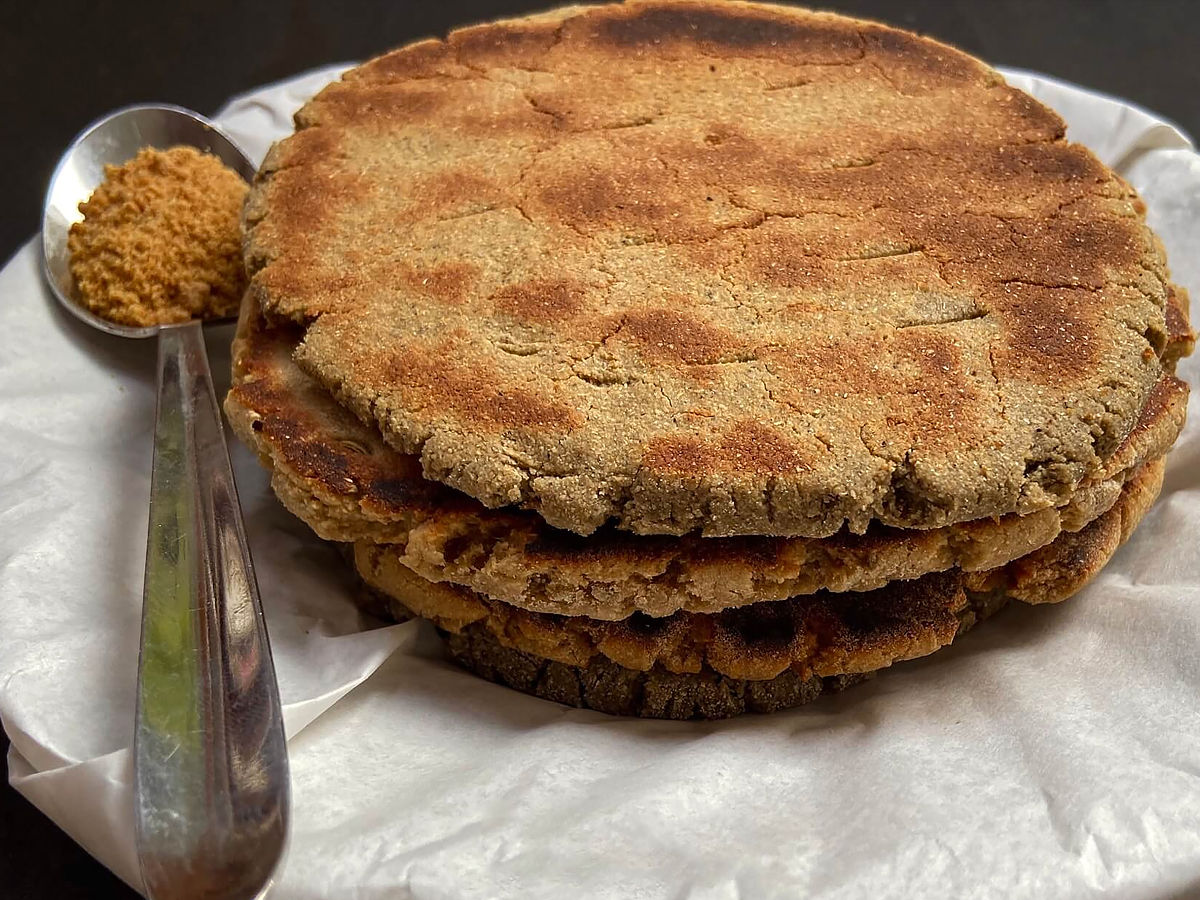 How about a sweet bread? No, we aren't exactly talking about pancakes here. Punjab doesn't need to emulate the English recipes as it has its own way of making people drool. Gur Ki Roti appears like any other flour bread. The only difference is that it has a sweet taste. Gur or Jaggery is used for preparing this dish. These are generally served with ghee or curries. Punjab really has a diverse range of dishes.
Masala Chana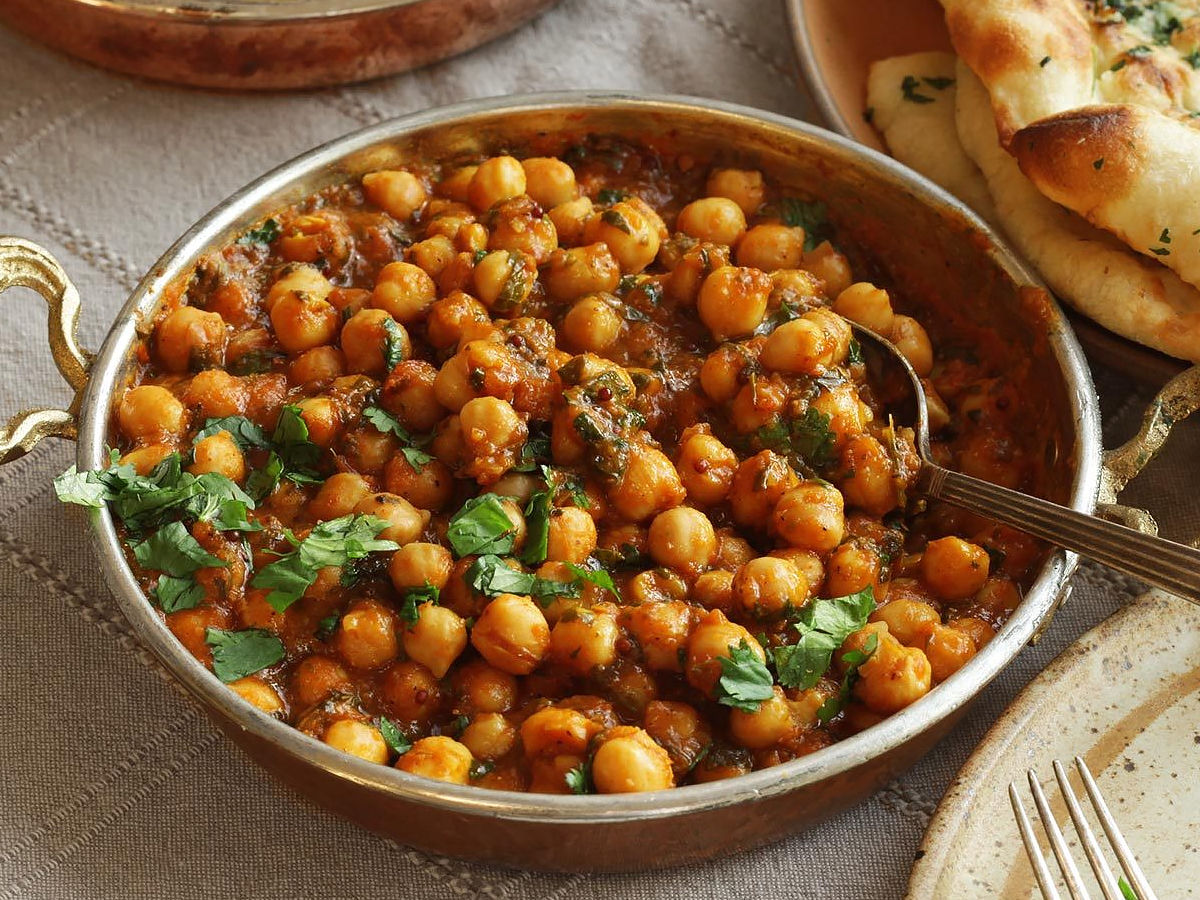 Punjab has a rich availability of nuts and spices and it makes full use of these to prepare some of the tastiest dishes in the world. Masala Chana is a dish prepared with boiled chickpeas. After boiling the chickpeas, they are wrapped in flavourful spices and cooked in slow flame. It is generally served with chapatis or pooris as a breakfast or lunch dish. You can find the dish in any dhaba.
Dal Makhani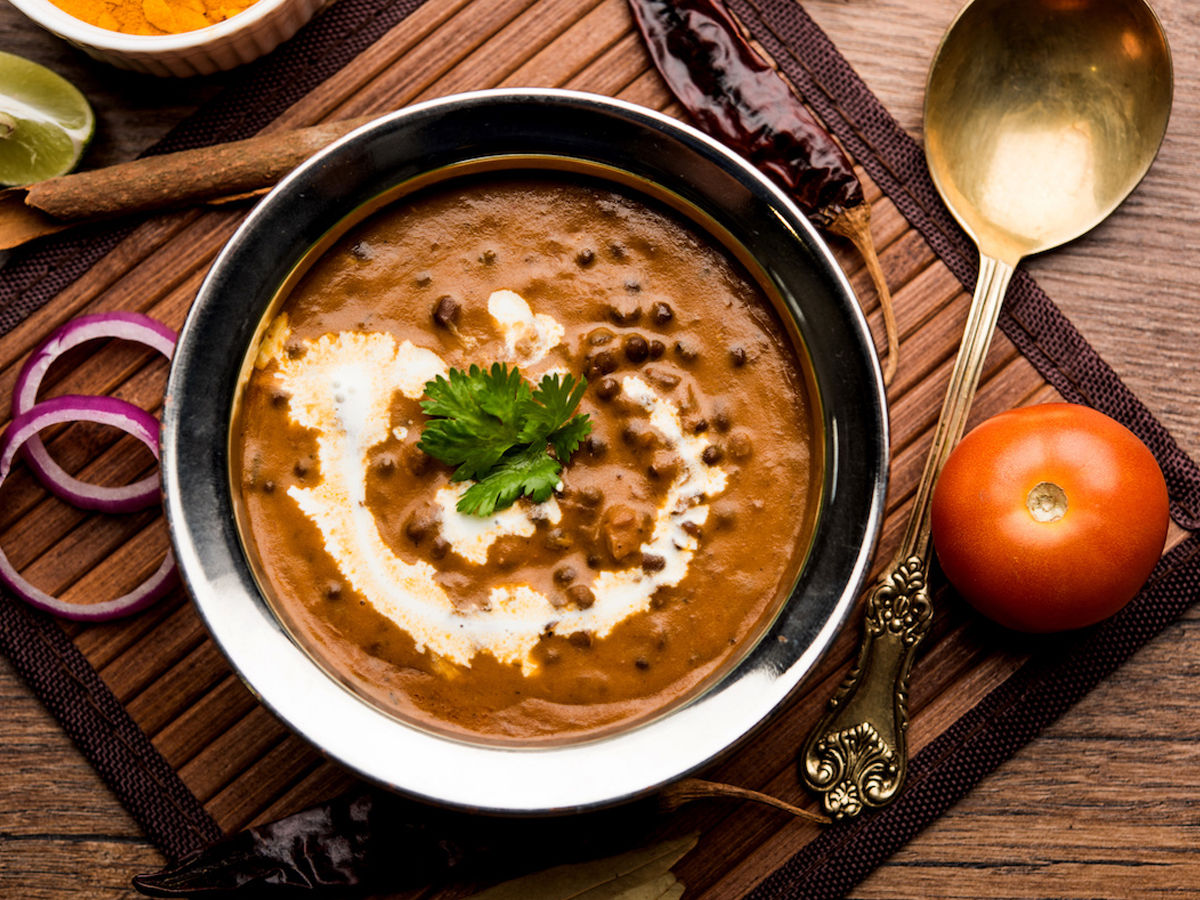 Dal Makhani is a special kind of pulse that is served as an alternative to curries. It is cooked using Whole Black Lentils. It is a time taking a dish that requires mastery in order to be cooked right. A lot of butter or ghee is used to cook the dish. The dish has a little sweet texture and is served with jeera fried rice or kulchas. Traditional spices are used in the lentils for giving it a unique fragrance and taste.
Lassi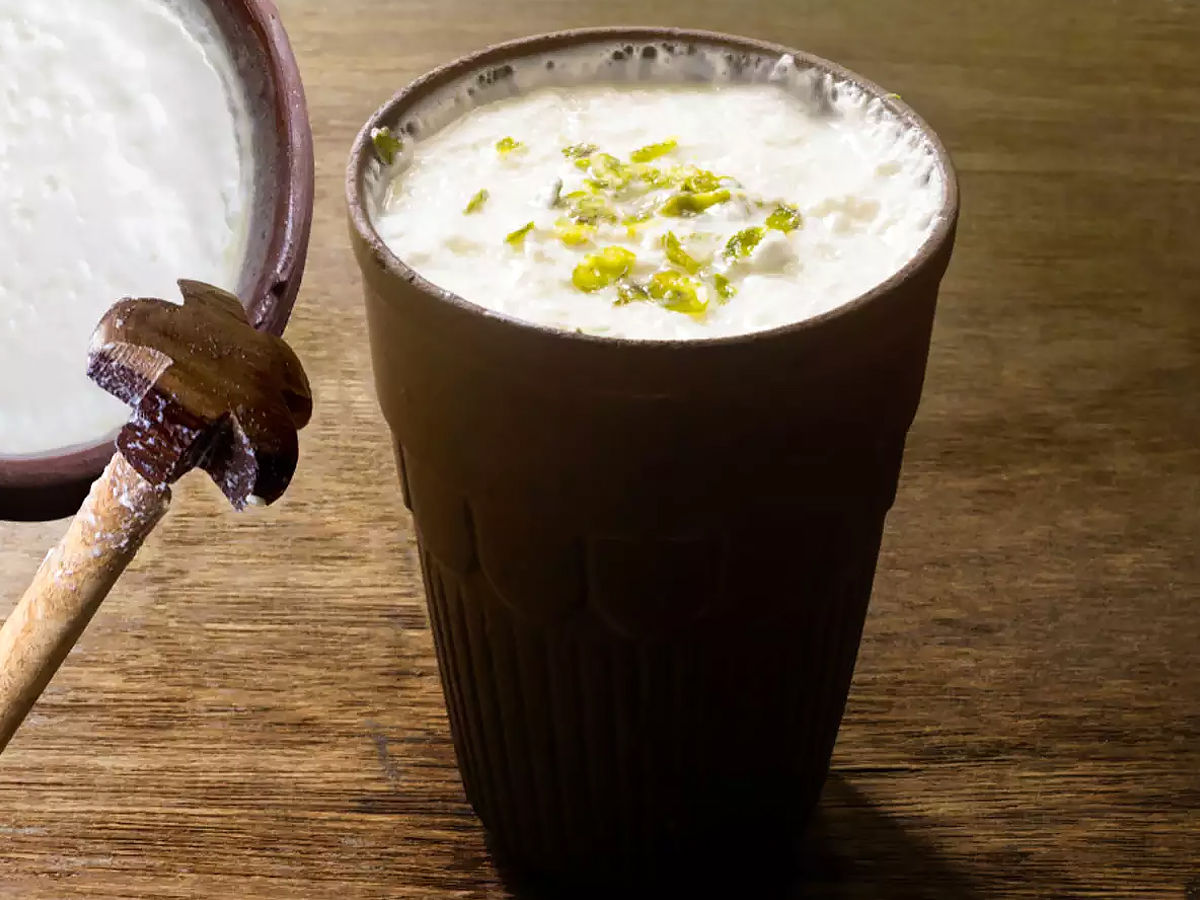 You can't really separate Lassi and Punjab. Lassi is a traditional drink that is sweet in taste and served cold in large bronze or steel glasses across the dhabas in Punjab. It is prepared using curd. Thick curd is whisked vigorously in a round vessel for several minutes. Sugar is added to give the drink a sweet taste. Added flavours such as rose are used for a rich taste. It is served cold.