Half Moon Bay Beach has four miles of sandy beach spread across three locations, which is a beachcomber's dream. Because of its convenient location and wide sand, this is one of our favorite beaches in Half Moon Bay. Half Moon Bay Beach, a cozy seaside community surrounded by wooded rolling hills, is an unpretentious small town with a friendly attitude.
Besides being so close to San Francisco, this whole town appears to be a little further away as it can be only accessed by a winding two-lane country road. The hillsides sloping down to the Pacific Ocean are often in misty fog and they are covered with fragrant eucalyptus trees and a patches of farms, ranches, and flower nurseries. At the weekly farmers market, shoppers are delighted by the seasonal bounty of artichokes, carrots, corn, strawberries, green beans, and pumpkins. Produce stands can also be found along Route 92, the main road into town.
Half Moon Bay serves as a famous weekend getaway from San Francisco having some super amazing and interesting, restaurants, shops, and quaint bed-and-breakfasts that you could not afford to miss on a Northern California coastal itinerary. Fishing, Hiking, horseback riding, golfing, birding, and (when the sun is out) sunbathing are just a few of the outdoor activities available.
Being at the beach is one of the most exciting and memorable experiences as when you are bathing in the water of the Half Moon, all you can witness in front of you is the infinite ocean and behind you is the lush and dense jungle, that will make you feel as if you are the last living person on the face of the earth. It has so many things to offer, from paddle boats, camping, and Swimming to canoeing, paintball and cabins are among the exciting activities available on Half Moon Bay Beach. However, there are no water sports available on the beach. Also, tourists can unwind by sunbathing in the afternoon and sleeping in hammocks at night.
THINGS TO DO IN OR AROUND HALF MOON BAY BEACH
Go For Beachcombing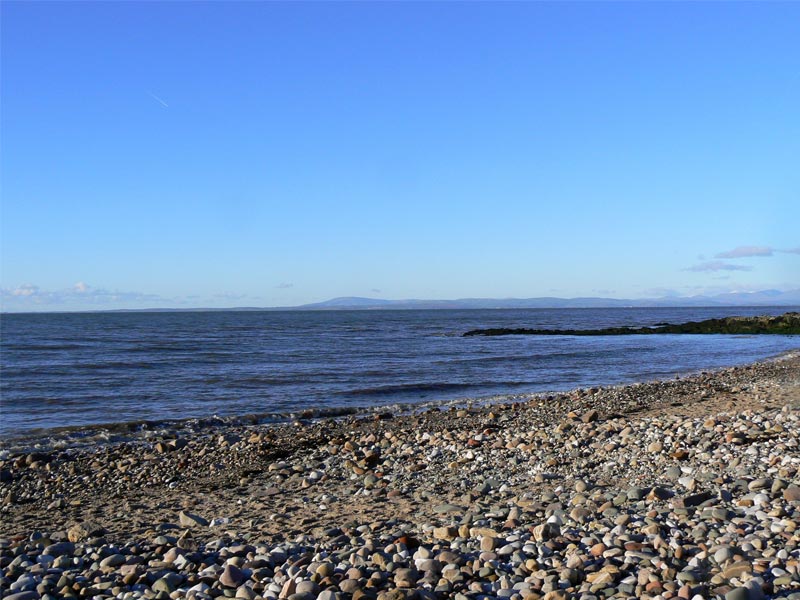 Surfers' Beach, Dunes Beach, Venice Beach, and Francis Beach are among the state beaches that line the Half Moon Bay coastline, which stretches for several miles along a wide, sandy coast. The most popular activities on these beaches are sightseeing and nature appreciation, and tourists should keep in mind that the weather is frequently cold and windy, even in the summer, when thick fog frequently obscures the sun.
Go for California Coastal Trail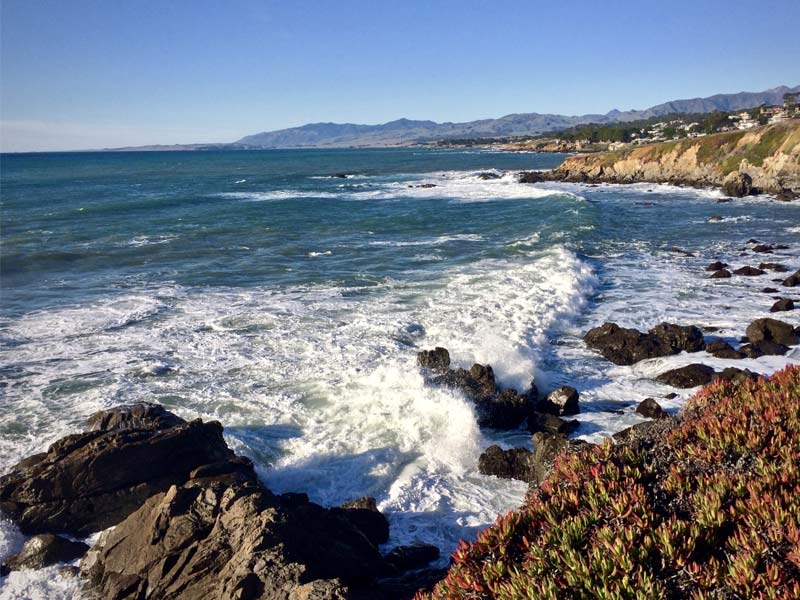 Hiking or cycling along the California Coastal Trail provides visitors with spectacular views of the Pacific Ocean. The trail follows coastal bluffs and rises above long stretches of shoreline. It takes you through pristine coastal habitats like lush creeks, meadows, wetlands, and cypress groves. During the spring, vibrant wildflowers brighten the scenery, while the sound of chirping songbirds adds to the peace.
Witness Pillar Point Harbor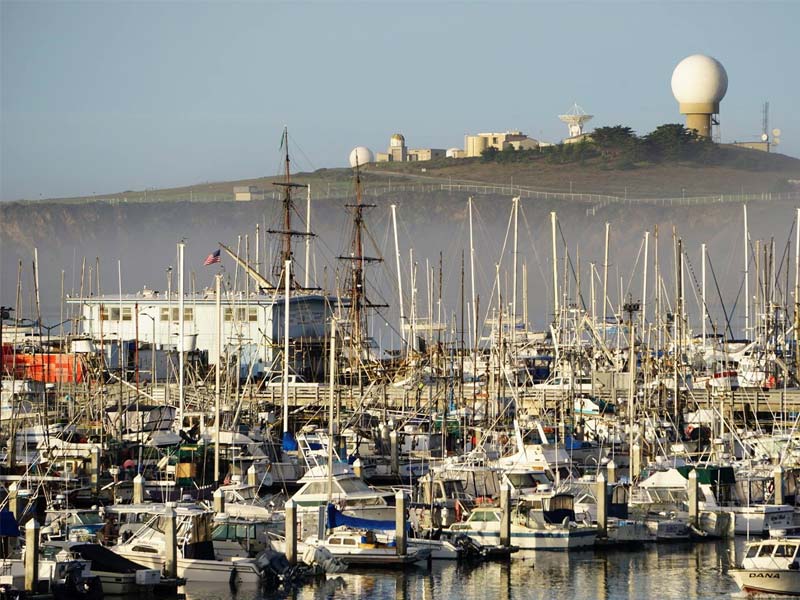 The picturesque Pillar Point Harbor in neighboring Princeton-by-the-Sea features fishing boats bobbing in its sheltered waters and an old wooden pier jutting out to sea. During the whale migration season, this harbor also serves as a departure point for whale-watching tours and sportfishing charter boats.
Several waterfront restaurants offer spectacular bay views as well as excellent cuisine, particularly seafood. Locals' favorites include Barbara's Fishtrap, which has beachside tables overlooking the fishing harbor, and Sam's Chowder House, a New England-style seafood restaurant that serves fresh fish specialties on the outdoor patio or in an oceanfront dining room.
Witness Pigeon Light Station State Historic Park
When the Pigeon Point Lighthouse was built in 1871 after a series of shipwrecks, this coastal site was constantly obscured by dense fog, necessitating the construction of a lighthouse. This 115-foot lighthouse on a cliff is one of the tallest in the United States.
Witness Lemos Farm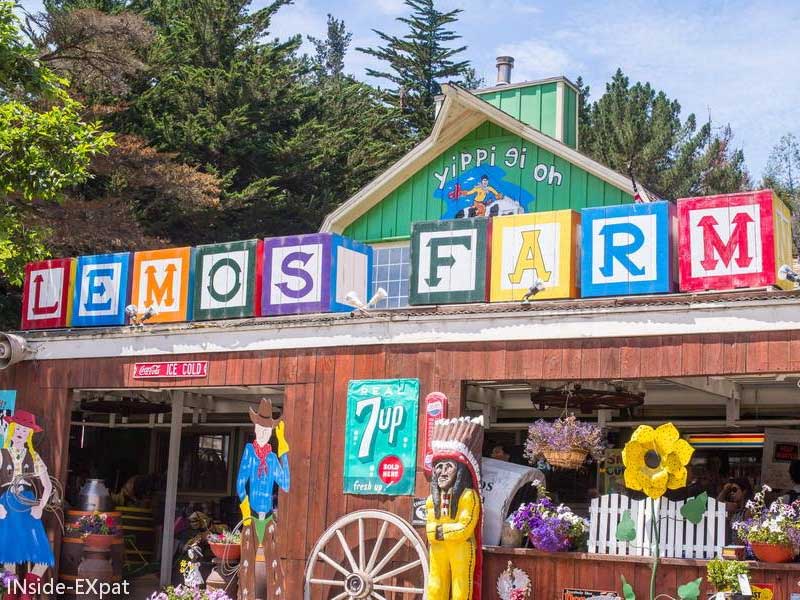 Lemos Farm is a popular family attraction, especially for those with younger children. It is a fully operational family farm with resident pigs, goats, sheep, and bunnies that children can meet in the petting zoo. There are also ponies here, all of which are eager to give rides to small children. A train ride and hayride are two other farm activities that explore different areas of the farm. The "Dig Zone," where children can operate their own excavator, and a massive inflatable Barn Slide are among the interactive attractions.
Visit Pescardeo's Farm and Coastal Delights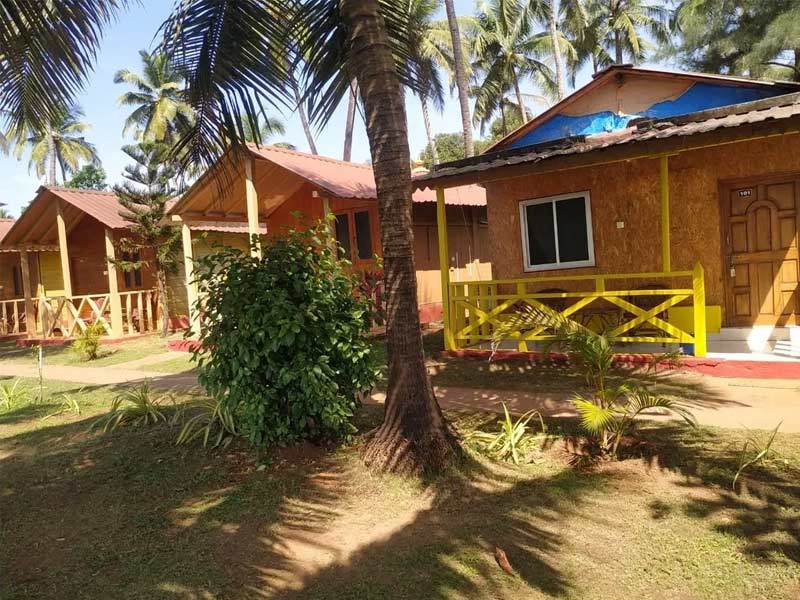 Travelers pass through rolling coastal hills and a patchwork of artichoke, lettuce, and green bean farms on the way from Half Moon Bay to the serene rural community of Pescadero which is about 17 miles to the south. This picturesque and mesmerizing stretch of land includes agricultural lands, beaches, wooded rolling hills, and marshlands.