Shows that mix hit tracks in a tropical setting are all over streaming and traditional TV, so it's just a matter of time until the trend reaches East Asia. But there's a twist in Single's Inferno, a Korean dating show. The tropical atmosphere in which the singles try to hook up is "hellish" (but not really), and if they want to escape to "Paradise," they must couple up.
The gist of Single Inferno: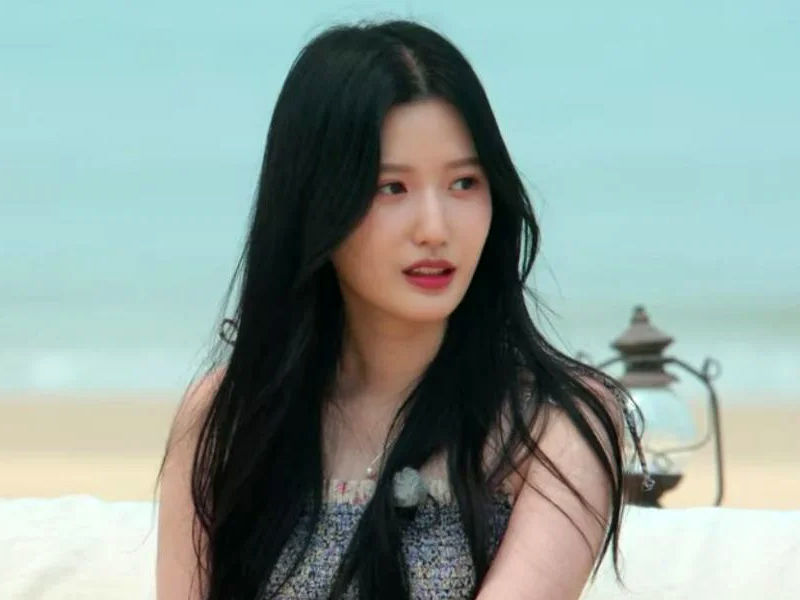 In the new reality dating series Single Inferno, nine singles — five men and four women — are sent to an island dubbed "Inferno," where the temperature is 35 degrees Celsius, the accommodations are a step up from camping (more on that later), the bathrooms are squatters, and the singles must cook and draw water on their own. They're there for nine days, all looking for a long-term relationship. The competitors are unable to reveal their age or occupation to one another.
Each competitor gets "postcards" in a mailbox at the end of each day; if they choose to pair up with one of the senders (if they receive a postcard), the couple is taken to a luxurious resort on an island dubbed "Paradise." Before returning to "Inferno," the daters are given the opportunity to open up about their ages and occupations, and they are treated to a romantic night in a luxury suite. The nine singles, all of whom are young and appear to list working out as one of their main hobbies, enter and sit awkwardly on a beach sofa in the first episode.
The show's four observers (Lee Da-hee, Kyu-hyun Cho, Jin Kyeong Hong, and Jung Han-hae) sit in a bar-like studio and try to figure out who likes who.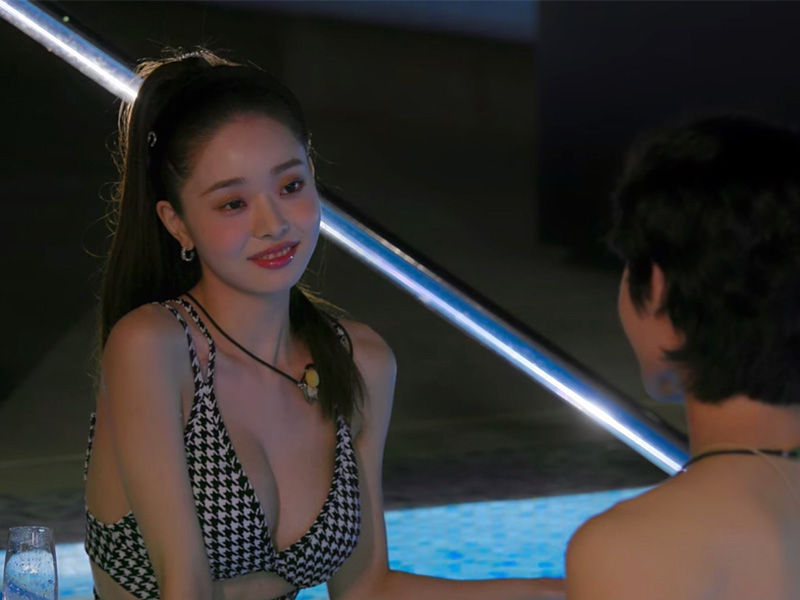 They split into three groups to investigate the island and figure out where everything is in relation to one another. They then proceed to the "cafeteria" to prepare dinner. Some individuals observe while others join and work hard. The postcards are then thrown away. After the first night, who will be able to escape the inferno?
In truth, the "Inferno" island's main drawback is that it's hot and there's no air conditioning. It's not like they have to build shelters for themselves; the men's and women's tents resemble a "glamping" setup more than anything else. The cafeteria is designed to seem like a farm-to-table restaurant and is equipped with all the necessary instruments to prepare a quality meal using the food provided.
So these young millennials or elderly zoomers, most of whom are accustomed to eating out and/or receiving deliveries, think the island is a tough place, especially if the carrot of a night at a luxury resort is offered. That characteristic distinguishes Single's Inferno from other dating shows. Will individuals unite merely to escape the Inferno island, or will there be genuine feelings?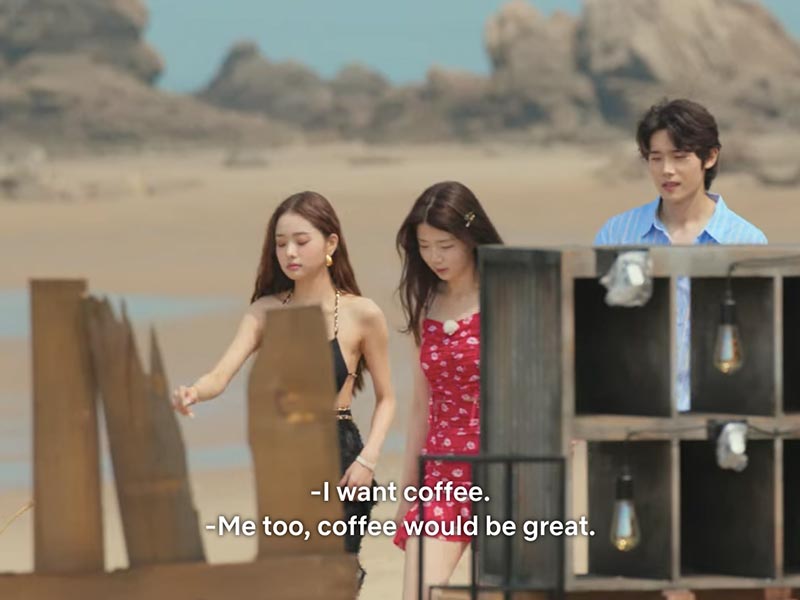 The sophisticated design, however, doesn't detract from the reality that this is mostly a programme where spectators can gaze at the attractive males with eight-packs and attractive women in bikinis. Although it is more chaste than comparable reality programmes in the United States, Europe, and South America, what is enjoyable is the same: hot people hooking up, even if "hooking up" here means light snogging.
Let's hope the producers speed things up in future episodes. The introductions to all nine participants appeared to go on forever, and the exchanges between the groups of three were given little shrift. The producers also spent a lot of time talking to the observers, which was a clue that there wasn't a lot of dramatic movement on the first day. But it'll be interesting to see whether things perk up as the connections develop.
Single's Inferno is a reality programme that will test the limits of dating by pushing contestants to act and feel in ways they would not normally do. It's basically a game show, along with all the drama and intrigue that entails.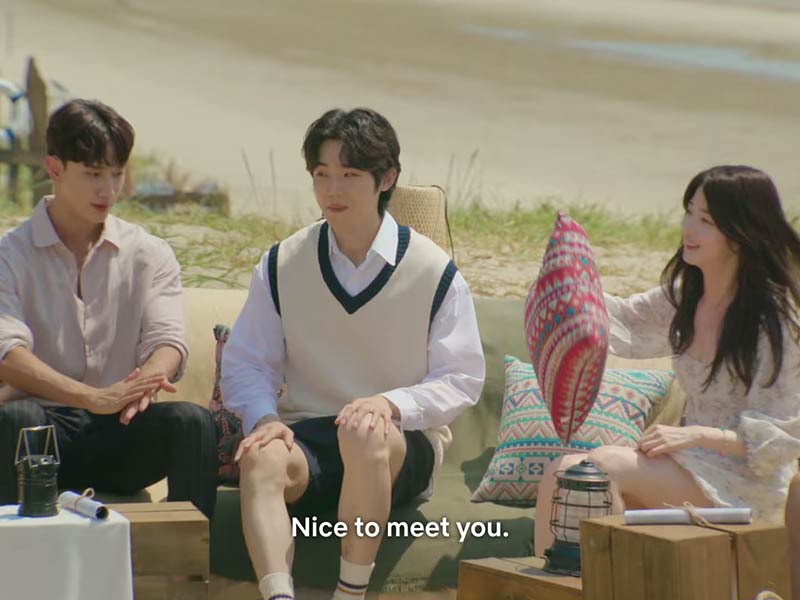 The idea of Single's Inferno is that 20 single candidates will be thrown on an island and must compete for each other in order to find their perfect partner.
Single's Inferno is a reality show that will challenge participants to act and feel in ways they would not ordinarily do in order to test the limits of dating. It's essentially a game show, with all the drama and intrigue that implies. The concept behind Single's Inferno is that 20 single people are put on an island and must compete for each other in order to find their ideal companion.
Relationships aren't always easy, but if you have the patience to stick it out through the whole affair, you could get to watch real love develop right before your eyes. You'll get to see them go through all stages of their relationships, such as first dates, break-ups, and even heartbreak! It all relies on how well they can bring out the best in one another.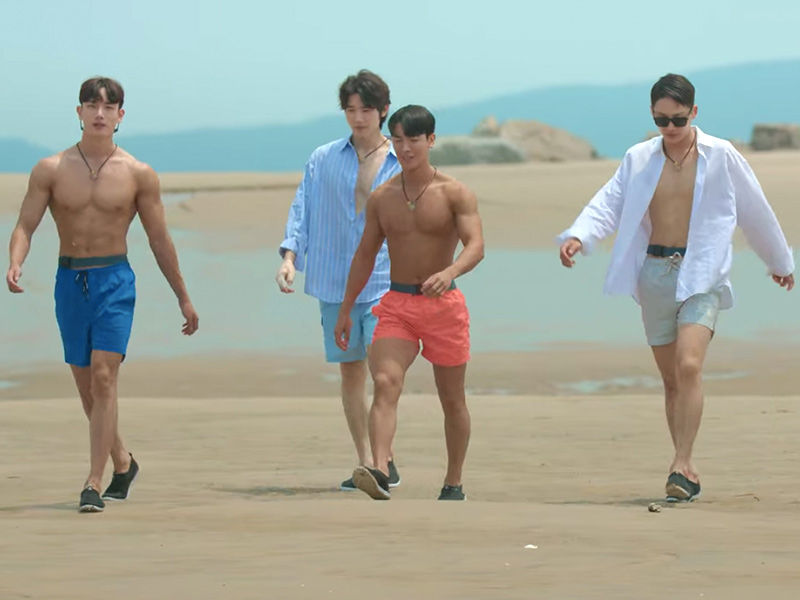 It's meant to be similar to The Bachelor, but without the romance; instead, the focus will be on the game. In recent years, there has been an increase in the number of dating game shows, with international dating becoming increasingly popular.