Moscow is the nation's cosmopolitan capital, located on the Moskva River in western Russia. The Kremlin, a compound that houses the president and tsarist relics in the Armoury, is located in the city's historic heart. Red Square, Russia's symbolic core, is located beyond its borders. It is home to Lenin's Mausoleum, the State Historical Museum, and St. Basil's Cathedral, famed for its colorful, onion-shaped domes.
Moscow is one of Europe's most enigmatic cities, with a rich history and colorful, awe-inspiring architecture that can't be found anywhere else. With over 11 million residents, Moscow is one of the world's most populous cities, but this hasn't changed the city's rich cultural and social traditions. It's difficult to determine what century you're in if you walk the cobblestone walkways of Red Square or the banks of the Moskva River in the early morning.
Tsarist architecture, must-see churches, and abundant shopping choices combine for an unforgettable visual experience. Here's our list of the best tourist attractions in Moscow if you're looking for ideas on what to see and do while in Russia.
Kremlin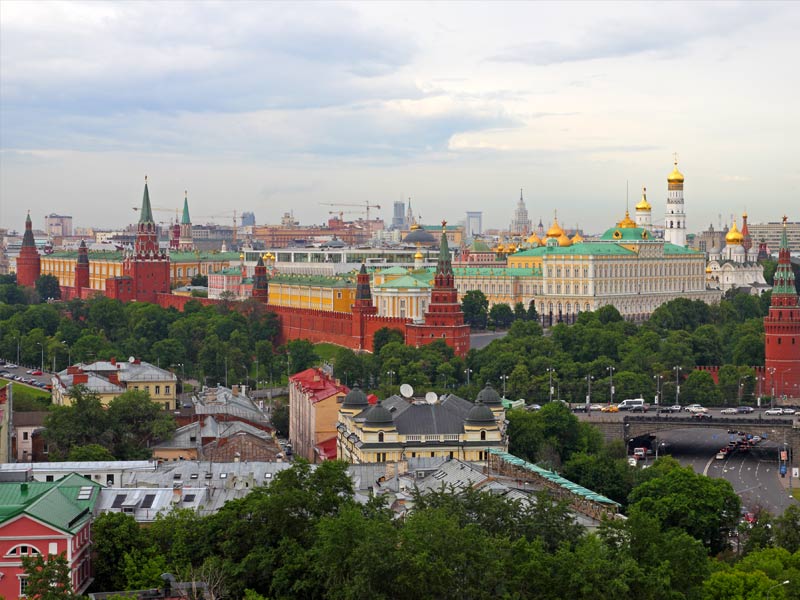 The Kremlin, a 15th-century fortified complex covering an area of 275,000 square meters and surrounded by 1400s-era walls, is without a doubt Moscow's most recognized structure. The Grand Kremlin Palace, which contains approximately 700 rooms, was originally home to the Tsar family and is now the formal residence of the Russian Federation's president. However, most heads of state prefer to live somewhere else.
The enormous complex also contains several other structures, some of which are open to the public and regularly visited. Aside from three churches (one of which was historically used to crown Tsars) and several towers, the Kremlin also houses the Armory complex.
The address is 103073 Moscow, Russia.
Friday to Wednesday – 10 a.m. to 5 p.m.; closed Thursday
Red Square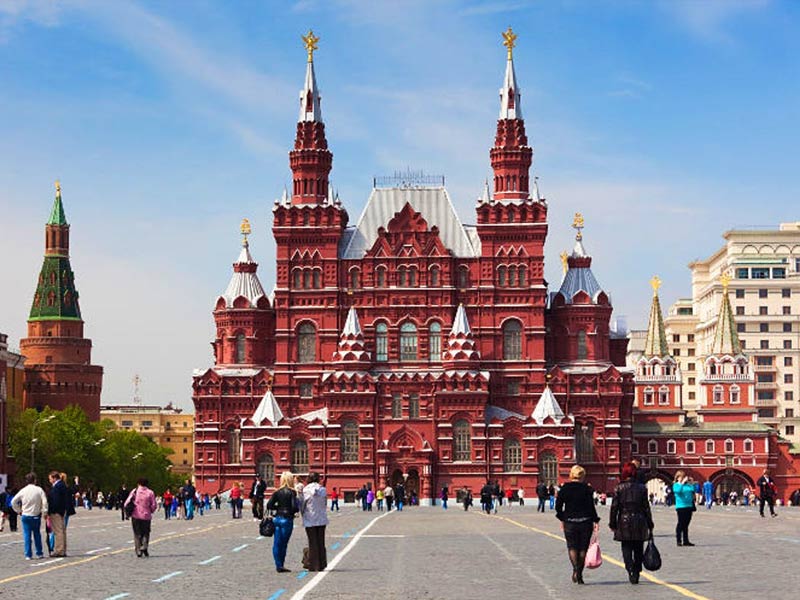 Red Square, which connects the royal citadel of Kremlin to the ancient commercial quarter of Kitai-gorod, is one of the most attractive spots in Moscow. To a large extent, Red Square bears the weight of Russia's history and acts as the entire country's heart, soul, and emblem.
The square, which measures 330 meters by 70 meters, is surrounded by the Kremlin, Lenin's Mausoleum, two cathedrals, and the State Historical Museum. In 1945, a large Victory Parade was conducted to commemorate the Soviet Armed Forces' defeat over Nazi Germany.
Krasnaya Ploshchad in Moscow, Russia
Saint Basil's Cathedral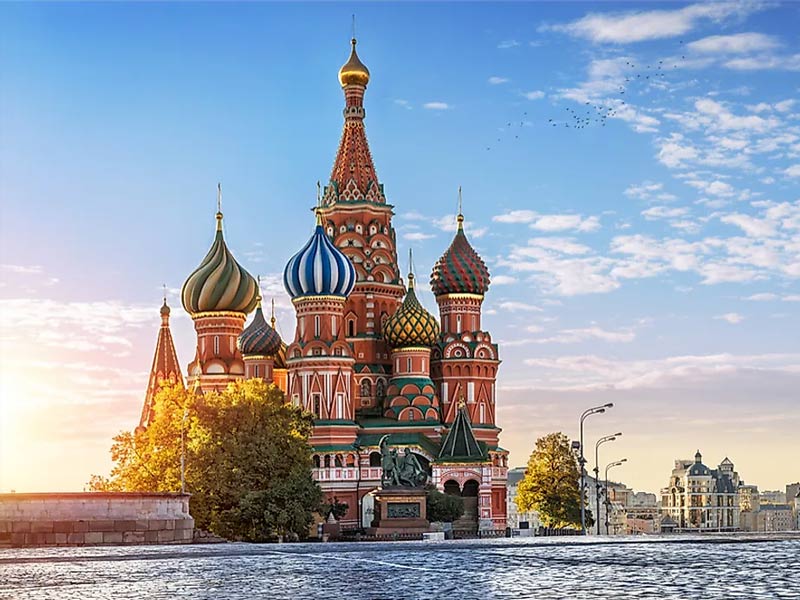 Saint Basil's Cathedral, one of the finest locations to see in Moscow, is also known as the Cathedral of Vasily, the Blessed among locals. The cathedral, which is located in the middle of Red Square and is one of Moscow's most important attractions, dates back to the 16th century. It is one of the most photographed sites in Moscow, and it serves as a visual pleasure for visitors.
Krasnaya Square, 2, Moscow, 109012, Russia
Memorial Museum of Cosmonautics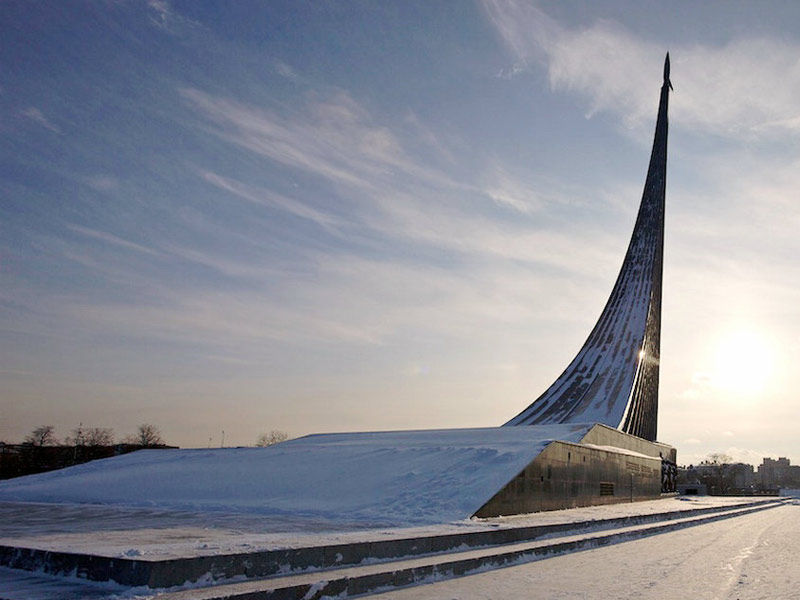 The Memorial Museum of Cosmonautics is one of the top Moscow tourist attractions that visitors should not miss. It is striking, unusual, and aspires to touch the sky. It is a severe no-no to skip out on visiting the Museum of Cosmonautics. At the same time, in the city, it educates visitors about Russia's crucial role in space history.
There are English-language tours available and a Cinema Hall that shows short films with subtitles about the history of space exploration projects and the first manned space voyage.
Moskva, Russia, 129223, Prospekt Mira, 111
Timings: Thursdays and Saturdays from 10 a.m. to 9 p.m.; Tuesdays, Wednesdays, Fridays, and Sundays from 10 a.m. to 7 p.m.; Mondays are closed.
Bolshoi Theatre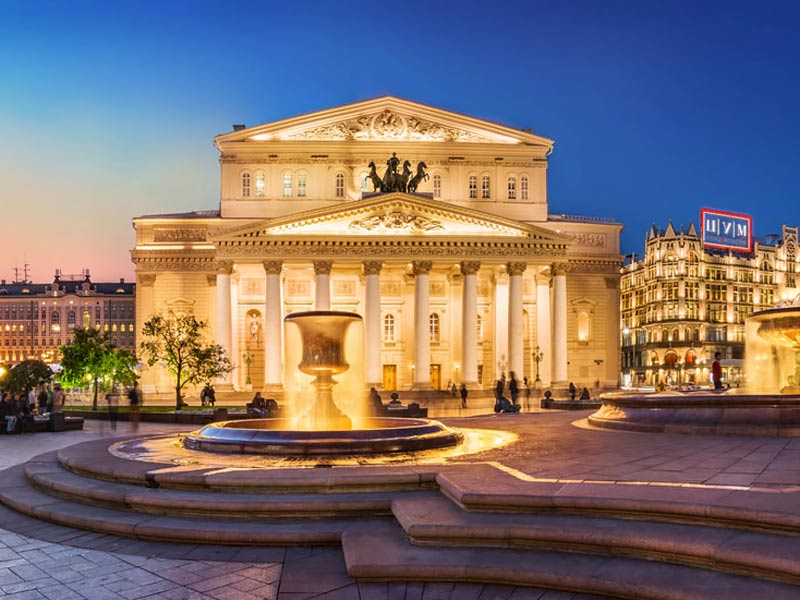 For art and culture enthusiasts, the Bolshoi Theatre is the place to experience one of the finest live opera and ballet performances. The Bolshoi Theatre, known for its neoclassical exterior, is a well-known landmark in the city.
The current Bolshoi Theatre opened in 1824, following the destruction of many previous incarnations. Inside, red velvet, a three-tiered crystal chandelier, and gold moldings give the space a Byzantine-Renaissance grandeur like no other.
Theatre Square, 1, Moskva, Russia, 125009
VDNKh All-Russian Exhibition Centre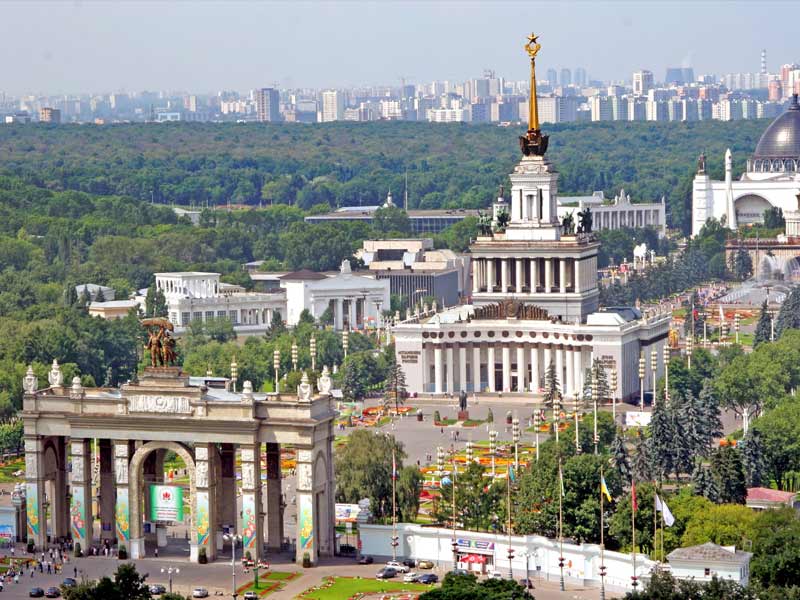 Although it was initially intended as a general-purpose trade exhibition site, this park complex today features amusement rides, ice rinks, and various galleries and other attractions for people of all ages.
VDNKh, or Vystavka Dostizheniy Narodnogo Khozyaystva, is a large trade and exposition center in Moscow that guarantees visitors an experience unlike any other. There will never be a dull moment during your visit to VDNKh during your trip to Moscow, as it is home to numerous palaces, fountains, architectural marvels, arches, and pavilions.
Prospekt Mira, 119, Moskva, Russia, 129223
Hours of operation: Monday through Sunday – 24 hours a day, seven days a week
Cathedral Of The Archangel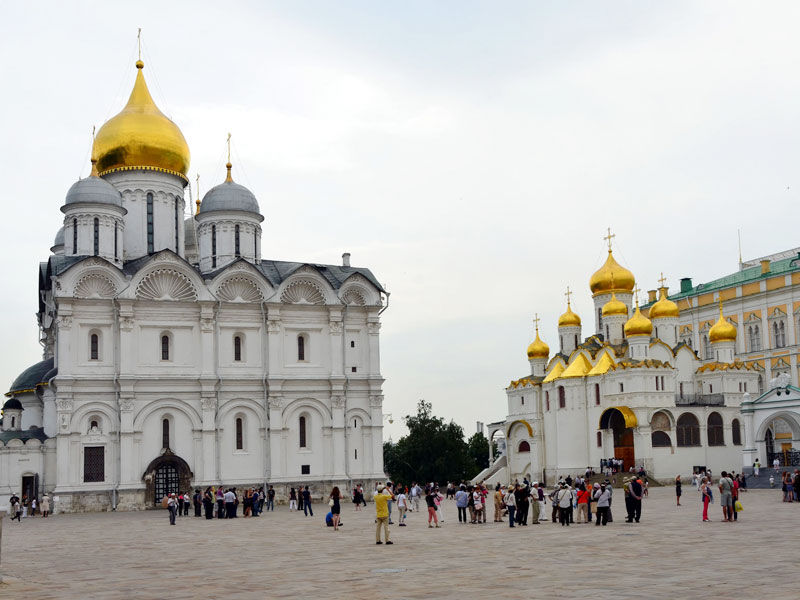 Perched between the beauties of Ivan the Enormous Bell Tower and the Great Kremlin Palace, this orthodox cathedral in the center of Moscow and the majestic Archangel Michael is the savior of the cathedral. Reflecting the charm of the Italian Renaissance architectural style, this cathedral is erected on the old construction site, which goes back to 1333.
Cathedral Square, Moscow Kremlin, 103073 Moscow, Russia
Monday through Sunday, 10 a.m. to 5 p.m. (Closed on all public holidays)
Moskvarium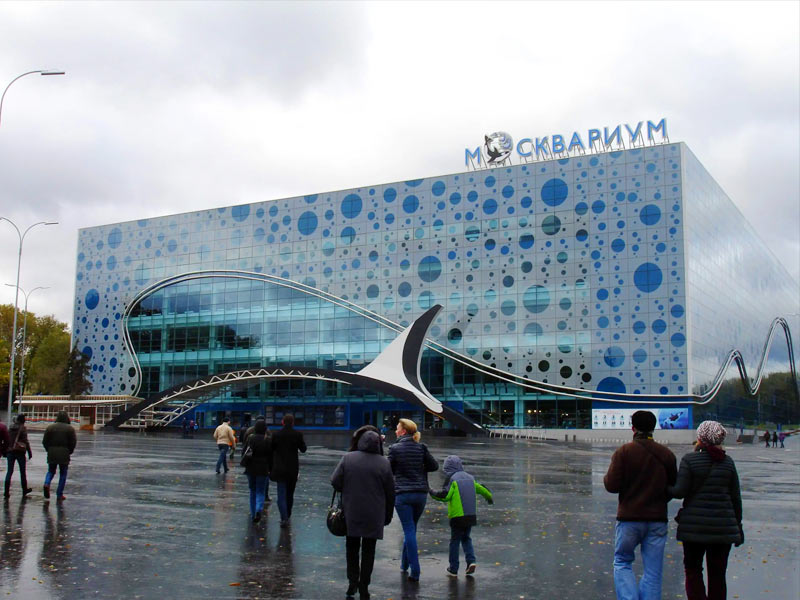 Moskvarium presents a fascinating universe unlike any other, elevating marine biology and oceanography to a whole new level. Since its inception in 2013, it has become one of the must-see attractions in Moscow, with around 80 aquariums and sea creatures from over 8000 different species. The aquariums, which have been brought together from all over the world, house over 500 other fish species, including dolphins, 3-meter sharks, killer whales, and Russian sturgeon.
The All-Russian Exhibition Center is located at Prospekt Mira, 119, стp.23, Moskva, Russia, 129223.
Monday through Sunday, 10 a.m. to 10 p.m. (Closed on all public holidays)
Losiny Ostrov National Park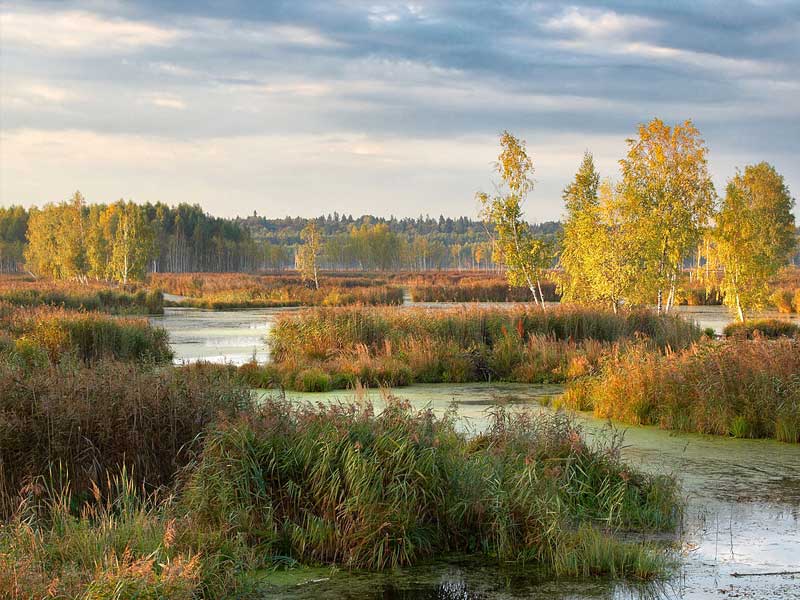 Losiny Ostrov National Park is the most natural and wildlife-friendly attraction in Moscow. It is sometimes compared to Rio de Janeiro's Pedra Branca State Park and Cape Town's Table Mountain National Park in terms of size and magnificence. It is the Russian capital's first national park, where one may see various kinds of birds, animals, amphibians, and reptiles.
Place: Poperechny Prosek, 1G, Moscow 107014, Russia
Peterhof Palace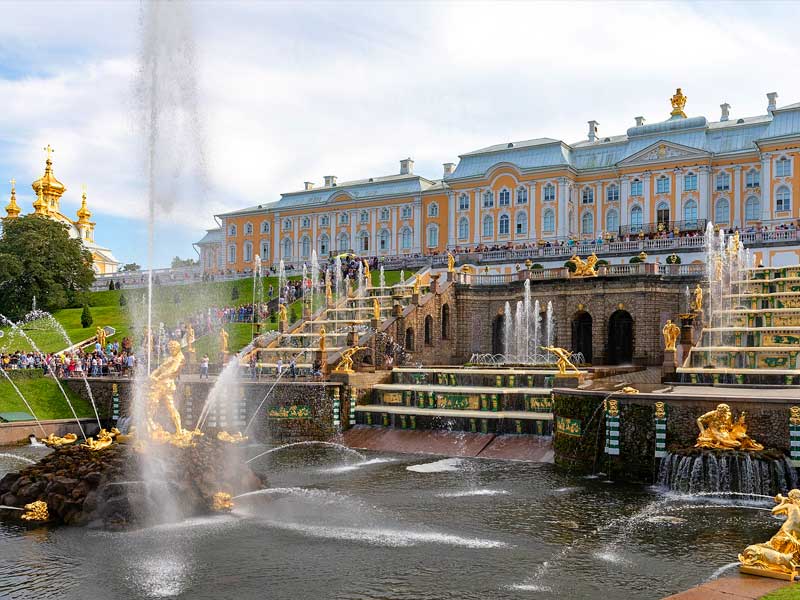 The Peterhof Palace is one of Russia's most significant cultural attractions. It is a collection of buildings and gardens in Peterhof, St. Petersburg. A 16-meter high cliff is one of the outstanding aspects of the area that draws the attention of the numerous tourists who come to see the site. The Chesma Hall is one of the Palace's exceptional features. The Hall is adorned with paintings depicting the Battle of Chesma. Russia achieved a naval victory during the Russo-Turkish conflict.
Razvodnaya Ulitsa 2, Sankt-Petersburg, Russia
9:00 a.m. – 7:00 p.m.