Cambodia, officially the Kingdom of Cambodia, is a Southeast Asian country located in the southern part of the Indochinese Peninsula. It has an area of 181,035 square kilometers (69,898 square miles), with Thailand to the northwest, Laos to the north, Vietnam to the east, and the Gulf of Thailand to the southwest. Phnom Penh is the capital and largest city.
Here is a list of famous places to see in Cambodia
Angkor Wat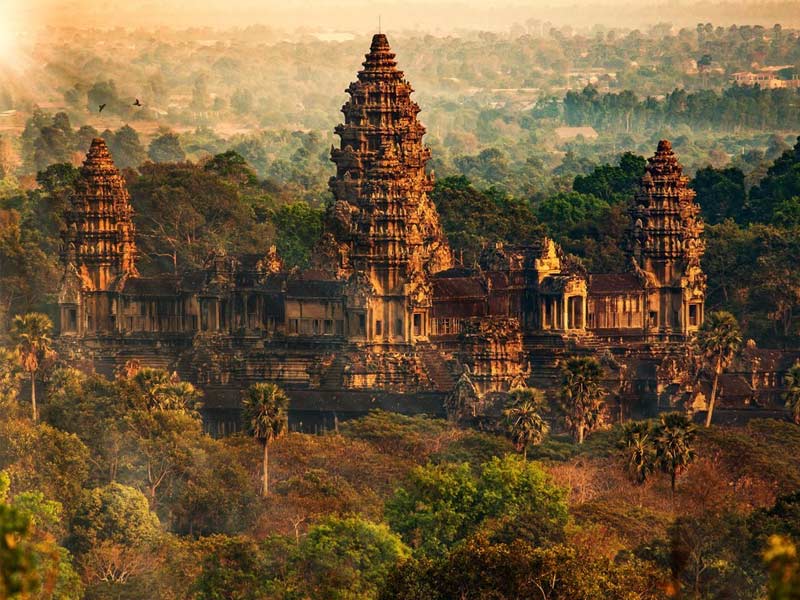 Angkor is one of the most important archaeological destinations in South-East Asia. The site is an extraordinary amalgamation of components vouching for rapid development with notable landmarks, a few diverse old urban arrangements, and vast water stores. Temples such as Angkor Wat, the Bayon, Preah Khan, and Ta Prohm, all models of Khmer engineering, are inextricably linked to their surroundings while also being permeated with traditional significance.
Koh Rong Samloem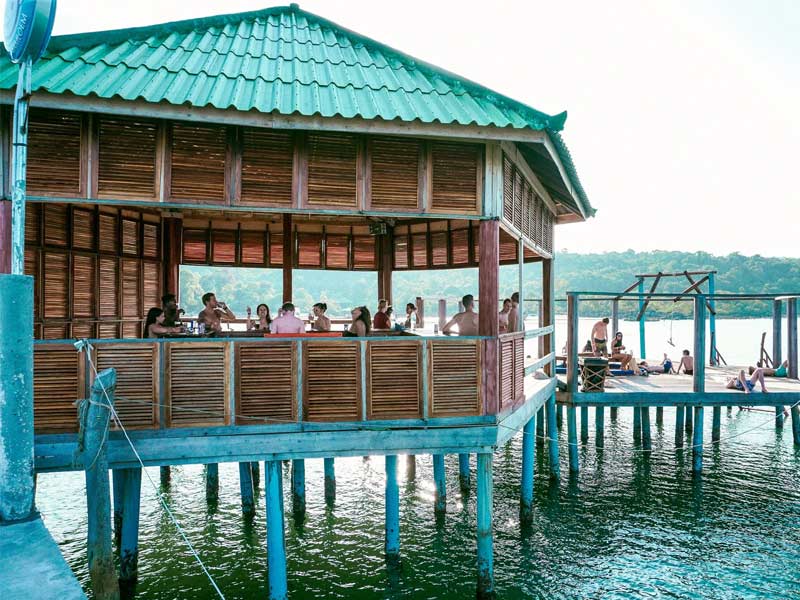 Koh Rong Samloem is another popular diving destination in Cambodia. The beaches along the sea coast are the main draw of this lovely location. Water sports such as diving and snorkeling can be enjoyed along the beach.
There are numerous hostels, hotels, and resorts along the seacoast where you can stay with your friends and family. It still stands out from the majority of visitors' gaze. As a result, you can experience the island's purity. For people coming to south east Asia, this place in Cambodia should be on your top list. Koh Rong Samloem is another popular diving destination in Cambodia. The beaches along the sea coast are the main attraction of this lovely town.
Kratie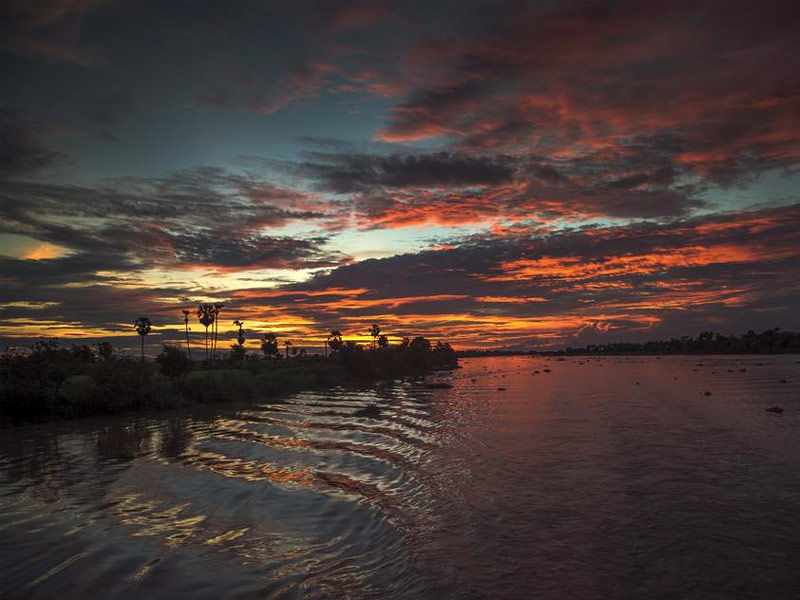 Kratie is frequently associated with Irrawaddy or Mekong dolphins. The Kratie Central Market offers an exotic selection of seafood as well as baskets of fruits and vegetables. You can hire a boat and go in search of Irrawaddy dolphins, visit a few local pagodas, or grab a few beers and watch the sunset on the Mekong River. On the lotus farms, you can take beautiful Instagram photos. Visit early in the morning to appreciate the beauty of the pink and white flowers. Enjoy Cambodian delicacies in the various restaurants, hotels, and parks.
Sihanoukville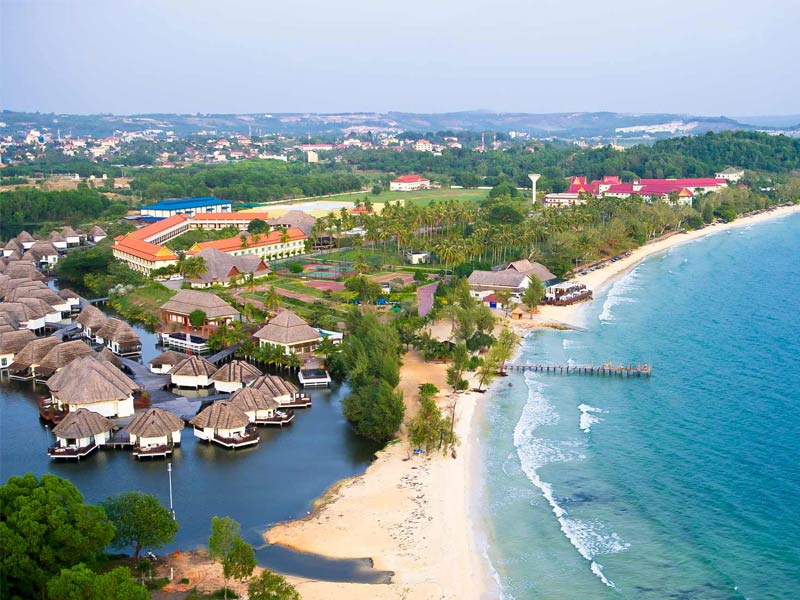 Sihanoukville, also known as Kampong Som, is a coastal city in Cambodia. It has a number of beaches as well as small islands. This tourist destination is well-known for its abundance of hotels, restaurants, casinos, and bars. It is a wonderful place to spend a peaceful vacation with your family. Sihanoukville's nightlife is also quite vibrant. On one side of Sihanoukville, you'll find cheap beer bars with adult themes, while on the other, you'll find luxury casinos. Instead, spend your time exploring the city of Sihanoukville's many beaches.
Tonle Sap Lake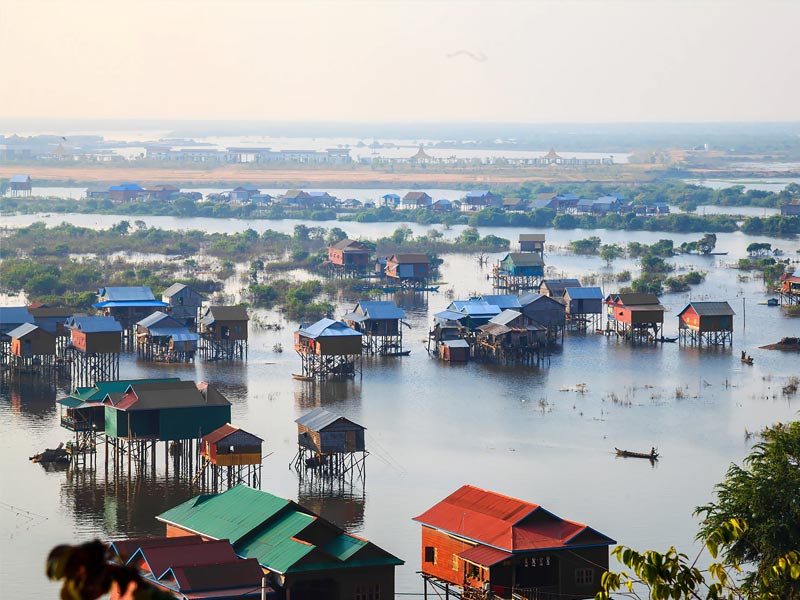 Tonlé Sap Lake, located in Siem Reap, is Cambodia's largest inundated freshwater lake. The massive lake is approximately 250 kilometers long and 100 kilometers wide, making it impossible to see the opposite shore from the ground level. Locals live in and around the lake in a so-called floating village. You can book a tour to the lake that includes round-trip transportation, lunch, and a variety of other activities that you can enjoy with the locals. The rain is the best time for you to visit. 
Battambang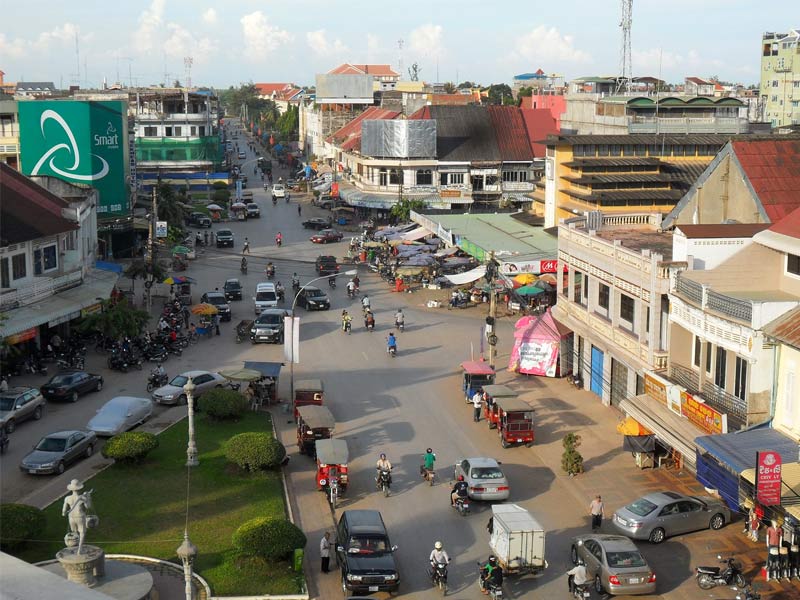 Battambang is Cambodia's second-largest city. Though it lacks the best beaches and the buzz of the capital city, it is still friendly and interesting without being overwhelming. Battambang's urban attractions include art hotels, quirky cafés, and creative restaurants.
Excursions are made easier by the dense greenery that surrounds the countryside. If you enjoy biking, you can spend hours exploring the wide boulevard. Wat Banan Temple, Wat Ek Phnom, and Phnom Sampeau are just a few of the places you can visit in Cambodia.
The Preah Vihear Temple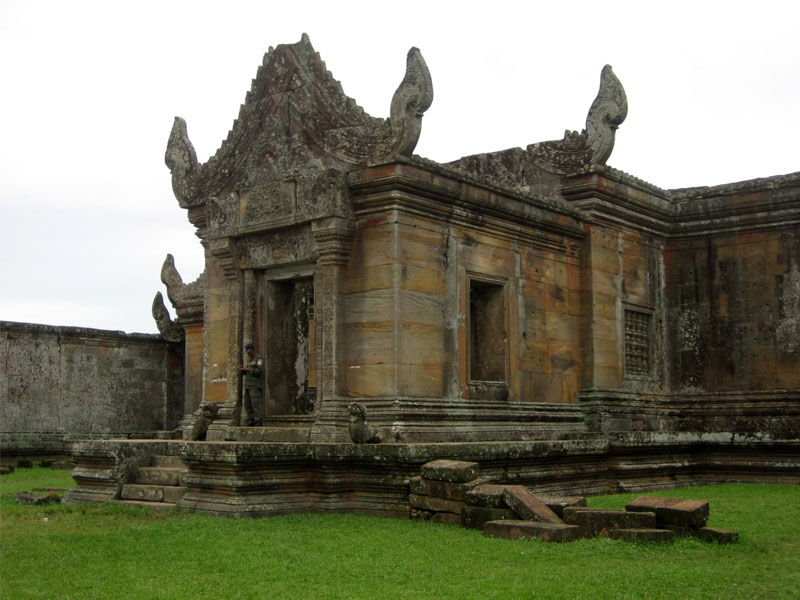 The Preah Vihear Temple is an ancient Khmer temple dedicated to Lord Shiva that was built during the reign of the Khmer Empire. It sits atop a cliff in the Dângrêk Mountains. The temple is made up of a series of sanctuaries that are linked by a staircase system.
The site has been well preserved due to its remote location. Visitors regard it as one of Cambodia's most beautiful places, with exceptional architecture that has been adapted to the natural environment and the temple's religious function. As a result, Preah Vihear Temple is an outstanding example of Khmer architecture.
Koh Ker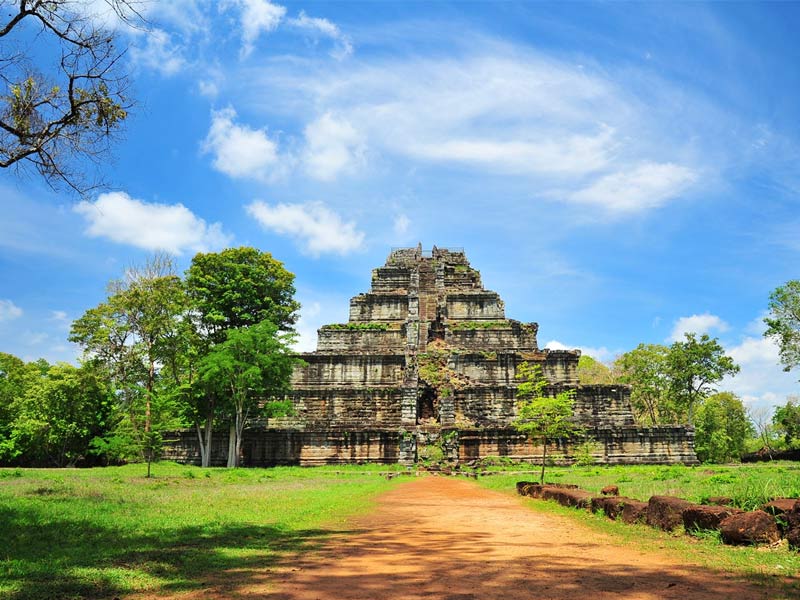 Another archaeological site to visit in Cambodia is Koh Ker. Despite the fact that the site is currently remote and densely forested, the main structure, Koh Ker Temple, continues to pique the interest of many tourists. In Koh Ker, there are over 180 ruined temples.
Every year, tourists visit nearly two dozen ruins. This location's old architectural temples may pique your interest if you enjoy archaeology. As a result, Koh Ker is one of the most historically significant places in Cambodia.