Daringbadi is a prominent tourist spot in Orissa's Kandhamal district. This hill station, which is part of the Eastern Ghat range and surrounded by woods, is well-known for its virgin forest and colourful terrain. This is a favourite picnic location for locals, who come here from December to February. Daringbadi is known as Orissa's Kashmir because of its magnificent environment, yet there are no similarities between it and Kashmir.
Daringbadi, a magnificent hill station in the Eastern Ghat known as Odisha's Kashmir, is an unexplored country with breathtaking splendour. It is located over 3000 feet above sea level and is bordered by a dense rain forest, a coffee farm, and lush valleys. In Odisha's tribal-populated Kandhamal district, where trees dominate 71% of the area. Every winter, the temperature in Daringbadi falls below zero. This is a wonderful location for travellers seeking peace and quiet, away from the rush and bustle of city life.
So, instead of judging the beauty of Daringbadi in relation to Kashmir, appreciate the beauty of Daringbadi as it is. Daringbadi was named after a British Dering.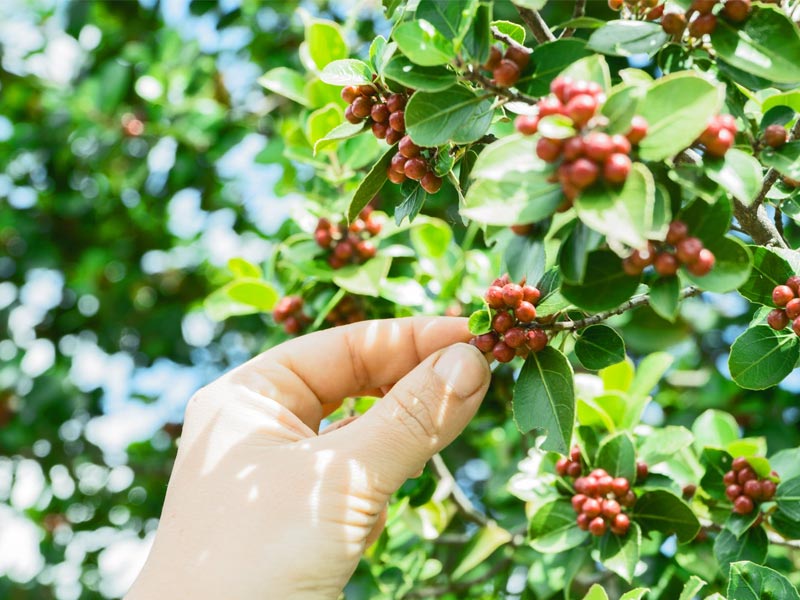 Where is Daringbadi?
Daringbadi is in the Orissa district of Kandhamal. Daringbadi is flanked on one side by the lovely green hills of Phulbani.
Why go to Daringbadi?
There are several reasons to visit Daringbadi. Foremost, it is a stunning location surrounded by lush green hills, waterfalls, rivers, pine forests, coffee plantations, and aboriginal culture. Because this location is still relatively unknown to tourists, tourist footfall is limited. This location may be paired with Gopalpur's lovely sea beach, allowing you to experience both the sea and the hills in one excursion.
When is the best time to visit Daringbadi?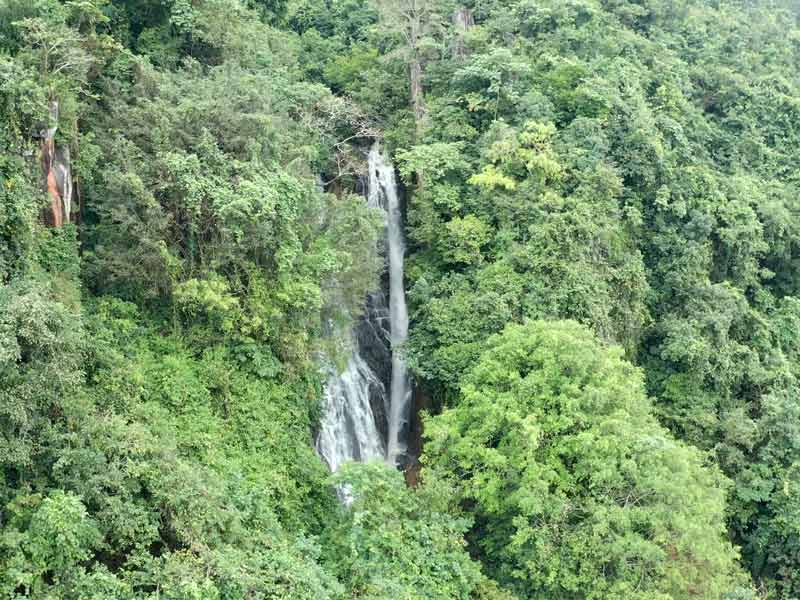 Daringbadi may be visited by year. If you want to appreciate rolling hills and pine forests with spectacular fog, winter is the time to go. Temperatures might drop below zero.
If you wish to experience the brilliant colours of nature, the monsoon season is ideal. The lush green forest became more green and the colour of the green forest, along with the colour of the red soil, made the scene more lively.
Summers in this part of the world are extremely humid. So, avoid this location throughout the summer, which runs from April to May.
What you should enjoy in Daringbadi?
Daringbadi is an excellent location for seeing nature at its finest. There are lush green rolling hills, rivers, lakes with waterfalls, pine forests, coffee plantations, and parks. You can explore exotic spots like Ziranga and the Khasada waterfall from Daringbari. With this journey, you may see several prominent destinations, such as Taptapani and Gopalpur.
Vetnai
This is a great location for viewing black buck in its native habitat. This location is popular with black bucks. Black bucks may be found in and near Vetnai's paddy fields. This town is home to tens of thousands of blackbucks. The people are continuously trying to safeguard them from poachers. When visiting Vetnai, don't forget to bring your telephoto lens and binoculars. Aska is just 10 kilometres distant from Vetnai.
Kalinga Ghanti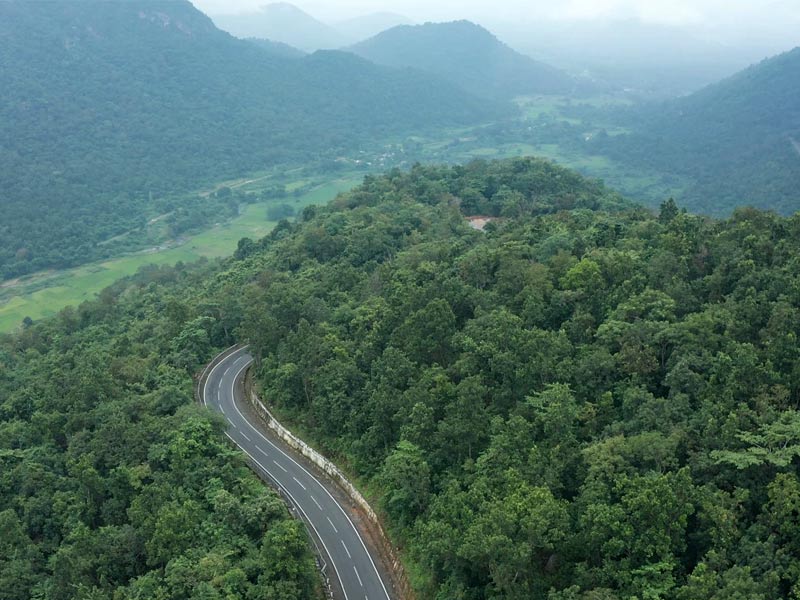 It is essentially a pass, and the location is stunning. This picturesque pass of the Tikabali – Phulbani range will provide you with a pleasant ride. This will transport you to a hill station. The view of the foothills and flatlands from the summit is breathtaking. The pass is around 5 kilometres long. Don't feed monkeys from a moving automobile; it might endanger them.
Mandasuru Eco Tourism Centre 
Mandasuru is a tiny town. This is at a remote location. This location is great for seeing the dawn over the gorge. On the summit of a hill, there is a wooden home located among the deep forest of the Daringbari udaygiri range. If you want to experience nature, hear the sounds of nature, spend a day without having a mobile connection, and be away from all kinds of city hassles, here is the place for you. Spend at least one night here. Otherwise, you might stay in Phulbani and then visit this location on your route to Daringbadi. Mandasuru Eco Park admission cost is Rs 30 per person.
Mandasaru Waterfall and more…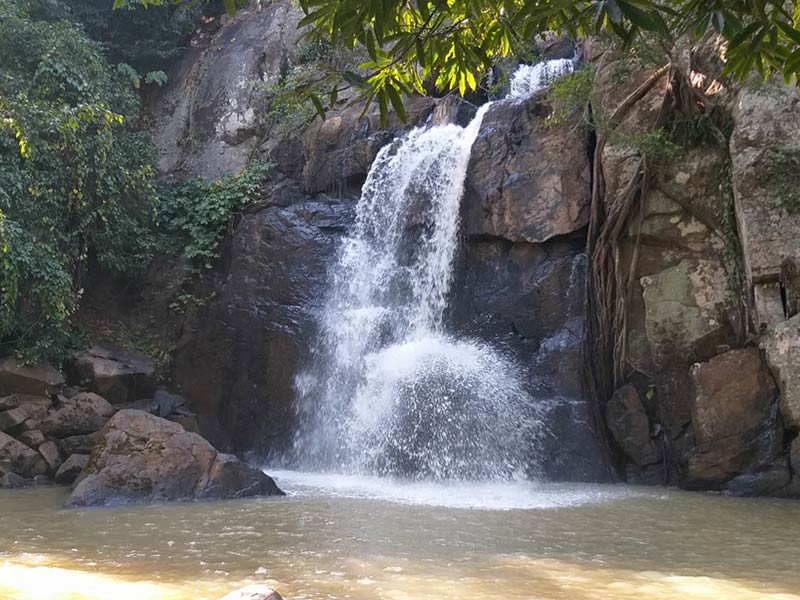 The Mandasaru Waterfall is only a few kilometres away from the Mandasaru Ecotourism Centre. For a distant perspective, go 300-400 metres off the main road, but if you want to get closer to the waterfall, trek at least 2 kilometres downwards through the jungle. Mandasaru forest is great for exploring Orissa's wildness. This is primarily within the Udaygiri – Phulbani forest range. The forest is bordered by densely forested slopes. The predominant tree in this woodland is Sal. Once upon a time, this woodland was home to a tiger. The jungle is so thick that you can't get anywhere without a guide.
This location is known as the Silent Valley of Orissa, similar to the Silent Valley National Park in Kerala. This canyon was formed by a Rushikulya tributary river.
Some Offbeat places in Daringbadi
Ludu Waterfall
This is a lovely waterfall located 34 kilometres from Daringbadi. This waterfall is hidden among a bush. To get close to this lovely waterfall, take a few steps down.
Khasada Waterfall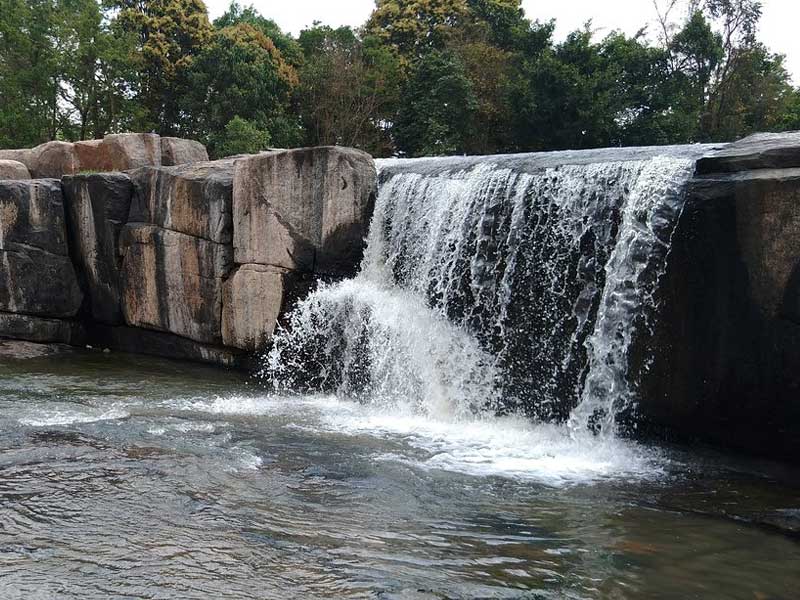 This waterfall is in Kamalpur, Orissa's Gajapati district. The waterfall was created by a river passing through the granite formation. The river may be crossed on foot. It is easy to take a bath here. Locals regularly come here for a picnic. A temple on the summit of a local hill stands next to the waterfall. This temple attracts many worshipers.
Jeerango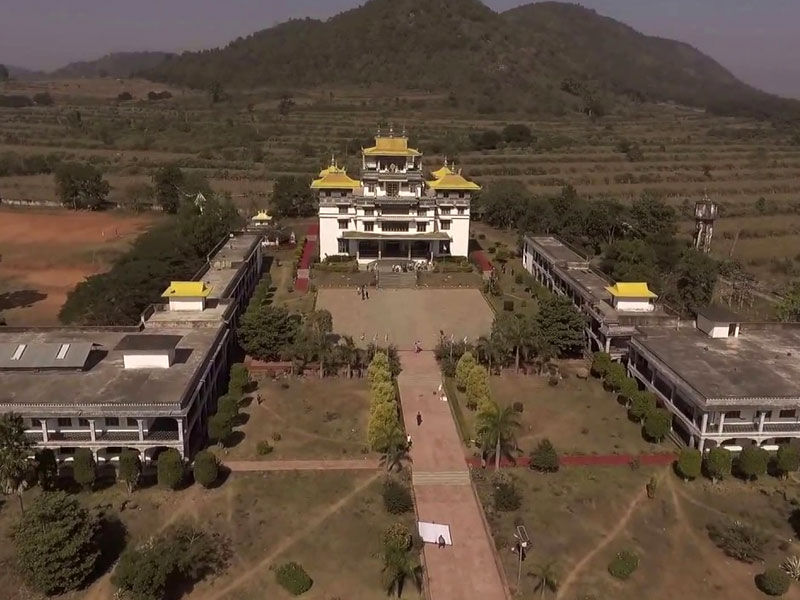 This is a Tibetan village, Jeerango. Following the Chinese invasion of Tibet in 1960, these Tibetan refugees moved here and established themselves with the help of the local administration. Cultivation, fruit farming, and animal production are the major sources of revenue. You'll notice storing corn at a lot of residences. There is a Buddhist Monastery with a Lama guesthouse. The four-story monastery is stunning, with colourful murals adorning every wall. There is a large prayer hall on the grounds of the Monastery, which is known as "Little Tibet of Orissa."
Taptapani
Taptapani is a hot spring and temple complex. The water is believed to have healing properties. Many visitors come here to bathe in the sulphur water. Many people make good wishes by tossing coins into the sea. You may stay in Otdc panthanivas, which is located deep within the forest.
Does it actually snow in Daringbadi?
The million-dollar questions are, "Is Daringbadi facing snowfall?" and "Will I receive snowfall at Daringbadi?" In a nutshell, the answer to both questions is 'No,' you will not enjoy snowfall in Daringbadi, and most residents have not experienced it in the recent years.
Actually, Daringbadi frequently experiences subzero temperatures during the winter months (December to February), at which time dew near the earth's surface freezes, and this occurs every year in Daringbadi.