The West Coast of India is endowed with some of the most beautiful sites, cities, seaside towns, and, of course, tourist attractions! Even if you plan to drive the entire Arabian Sea coast, you will be constantly astonished by some of the loveliest areas, unrestrained and untouched by humanity. While many spots would inspire the Columbus in you to go exploring, a couple of the cities on the coast would also astound you. Mangalore is one such city on Karnataka's coast that is certainly one of the nicest retreats you could wish for in the state.
The never-ending list of places to visit in Mangalore, combined with the endless alternatives for exploring, will undoubtedly leave you exhausted. The sun-kissed coastal city will have you on your toes at all times, with balmy beaches and temples galore! To avoid travel burnout, make a list of the finest sites to see in Mangalore!
We have developed a selection of Mangalore visiting places that can fascinate and calm you throughout your stay.
1. Kudroli Gokarnath Temple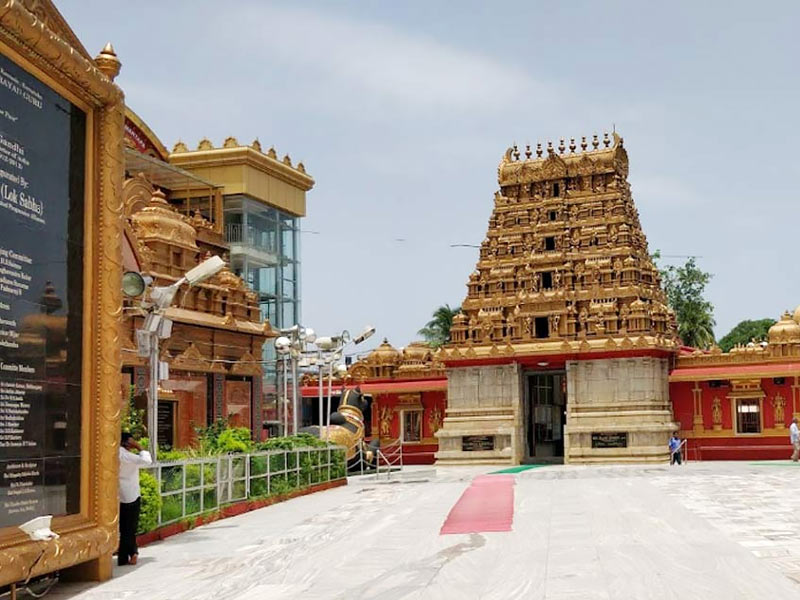 Kudroli Gokarnath Temple, also known as Gokarnanatheshwara Temple, is one of the most famous family attractions in Mangalore. This Mangalore temple, dedicated to Gokarnanatha, a form of Lord Shiva, was established by Sri Narayana Guru, who was barred from joining other temples in the vicinity. The temple is built in the Dravidian style and has a 60-foot-high gilded Gopuram. Thousands of devotees from all across the country visit this old temple to offer prayers and seek blessings throughout the year. If you like architecture, this could be one of the top Mangalore tourist attractions for you.
Time: 6 AM to 7 PM 

Place: Kudroli, Kodailbail, Mangaluru, Karnataka
2. Panambur Beach
Panambur Beach is most renowned for its spectacular sunset views, photography, and exhilarating water sports. It is close to New Mangalore Port and the town's cleanest and most pristine beaches, making it one of the must-see attractions in Mangalore. Beach strolls and sunbathing can be enjoyed, while those interested in adventure sports can partake in jet skiing, water scooter rides, camel riding, buggy and horse riding, and banana boat rides. Every year, Panambur Beach hosts the International Kite Festival. This festival also includes boat races and sand sculpture competitions, in addition to kite flying rituals. Visiting this beach is one of the top things to do in Mangalore.
Location: NH-66, Near New Mangalore Port Trust, Mangaluru, Karnataka 

Scheduling: 10 AM to 5.30 PM.
3. Kateel Shri Durga Parameshwari Temple
Kateel Shri Durga Parameshwari Temple, located 25 kilometers from Mangalore, is another holy destination worth visiting. Shri Durga Parameshwari temple, located on an island in the middle of River Nandini, attracts many worshippers throughout the year, particularly during Durga Ashtami. This is undoubtedly one of the most popular sites to visit around Mangalore. If you're in Mangalore in July, you should stop by here.
Kateel Post, Mangalore, Karnataka 

Timings: 6 AM to 10 PM.
4. St. Aloysius Chapel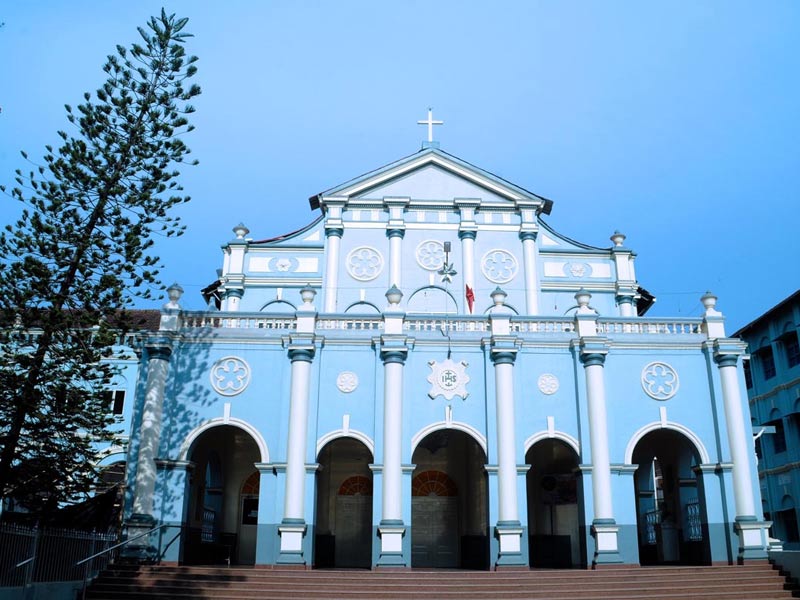 St. Aloysius Chapel, another prominent religious site and one of the most notable Mangalore attractions, is without a doubt one of the greatest sites to see in Mangalore. This church, erected in 1800, is known for its stunning architectural and interior design and gives unimpeded views of the Arabian Sea. Many gorgeous frescoes, paintings, and sculptures may be seen in St. Aloysius Chapel. Still, the paintings by Italian artist Antonio Moscheni are unquestionably the most stunning.
Timings: 7 AM – 7 PM 

Place: P B No 720, Kodialbail, Mangaluru
5. Tannirbhavi Beach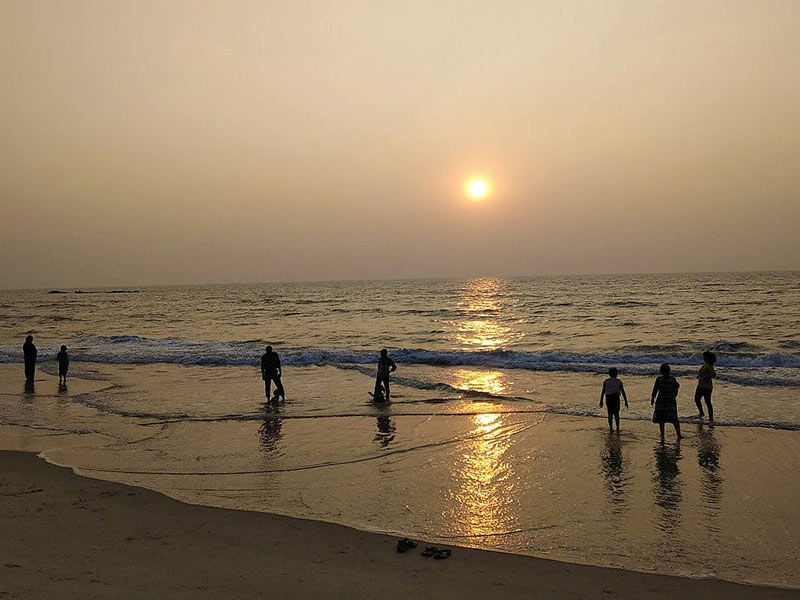 Tannirbhavi, one of Mangalore's most famous tourist destinations, draws large crowds. The beach is located on the outskirts of Mangalore and provides beautiful sunset views. Enjoy wandering along the golden coastline with your feet bare and a cool breeze flowing over your hair. Chase the waves or simply sit and contemplate the water. Whatever you do, don't miss out on visiting this location.
Location: Mangalore, Karnataka 

Hours of Operation: 24 Hours
6. Surathkal Beach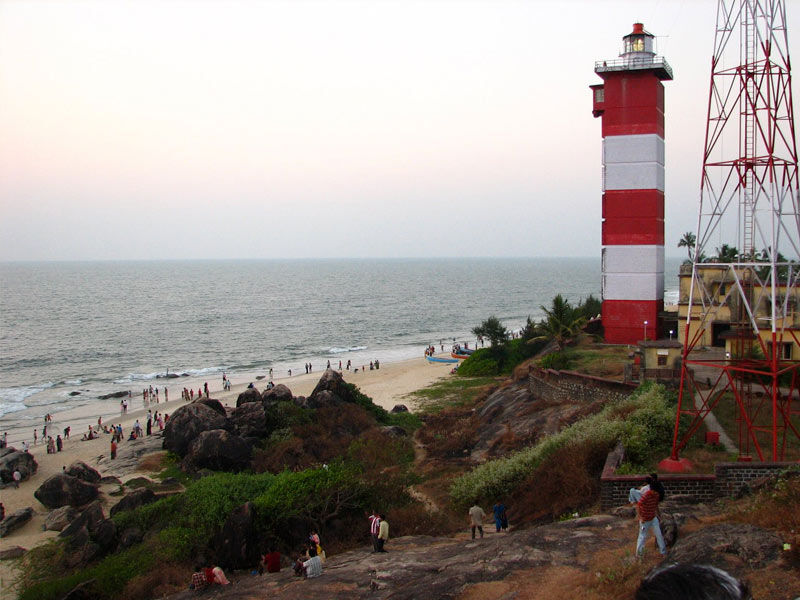 Surathkal Beach should be on your bucket list if you love the beach. Surathkal Beach, one of the most beautiful Mangalore tourist attractions, gives the allure of infinite shoreline and golden sunsets. The nicest aspect is that, unlike Goa, the beaches in Mangalore are not overcrowded. As a result, you may enjoy peace without the hustle and bustle of tourists. There are also a few choices for watersports.
Place: Krishnapura, Surathkal, Mangalore, Karnataka 575014 

Hours of Operation: 24 Hours
7. Pilikula Park and Golf Course
Pilikula Park and Golf Course are one of the most active and interesting locations to visit in Mangalore. This site attracts travelers with families and children because it has a zoo, a lake, a heritage village, an amusement park, and a huge golf course. It is ideal for a family outing because it allows for strolls, day picnics, and boating.
Timings: 7 AM – 7 PM

Location: PIlikula, Moodushedde, Mangalore, Karnataka
8. Mangaladevi Temple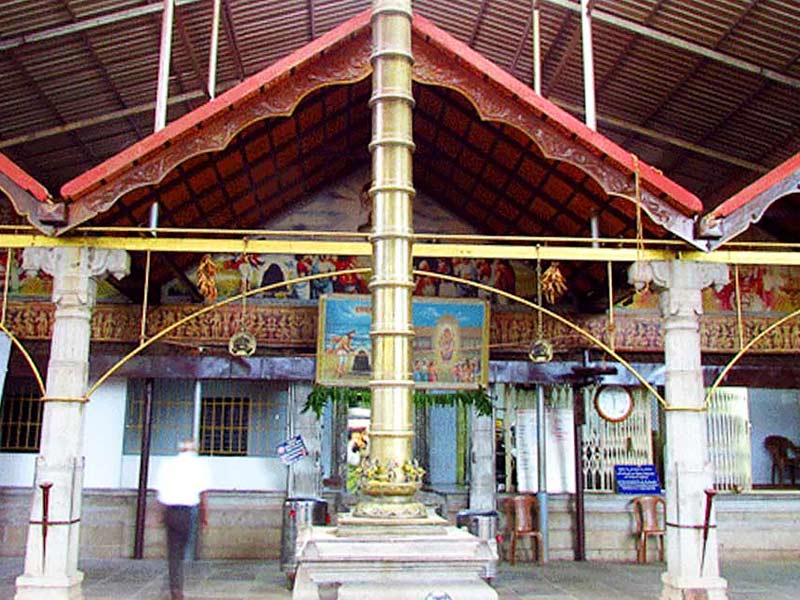 A believer's favorite site to discover calm and tranquility is the ancient temple. The huge temple, which is visited by many devotees, is one of the holy locations to visit in Mangalore. The temple is devoted to Mangaladevi, who is thought to be a manifestation of Goddess Durga. If you wish her with an honest heart, she will grant all of your wishes and assist you in overcoming challenges.
Location: Mangaladevi Temple Rd, Bolar, Mangalore, Karnataka 575001 

Timings: 6-10 AM, 12-1 PM, 4-8 PM 

Places to stay: Hotel Sai Palace, Square Suite, COSMO LODGE, Treebo Trend Samit Suites, The Gateway Hotel Old Port Road Mangalore
9. Sasihithlu Beach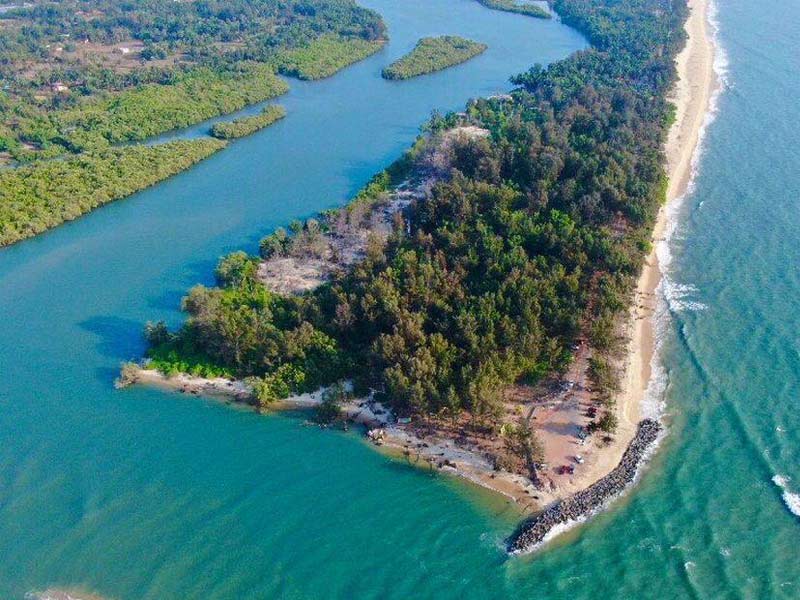 While Mangalore is a coastline city, there are numerous beaches in Mangalore for your enjoyment. Sasihithlu Beach, located north of Mangalore, is one of the city's quirky tourism attractions. This beach is worth a visit if you want to see some beautiful scenery. The contrast between the white sand and the azure sky is stunning. It also serves as the location for Karnataka's surfing festival. The island of Munda and the confluence of the Nandini and Shambhavi rivers add to the beauty.
Timings: 8 AM – 7:30 PM

Location: Sasihithlu Rd, Haleyangadi, Karnataka 575025
10. Polali Rajarajeshwari temple
Mangalore has a plethora of temples, just like it has a plethora of beaches. The Polali Rajarajeshwari temple is one of the most revered Mangalore tourist attractions, attracting many devotees. The explanation for this is the idol of Sree Rajarajeshwari, which is made of a sort of clay with medicinal powers. The 8th-century temple has excellent architecture and design, with copper plates on the ceiling and intricate woodwork carvings on the statues. 
Location: Bantwal, Polali, Karnataka 574219 

Hours: 8:30 AM-12:30 PM, 5 PM to 8:30 PM