Numerous tourists and adventurers travel to Uttarakhand, also known as "Dev Bhumi" or the "Land of God," every year. While Uttarakhand is best known for its tranquil beauty and picturesque mountain views, it also has some interesting legends to tell its visitors, stories of the most haunted places.
"Officials from the tourism department decided to promote the concept of ghost tourism in Uttarakhand as a result of the growing interest in ghost stories, and so they started researching the topic."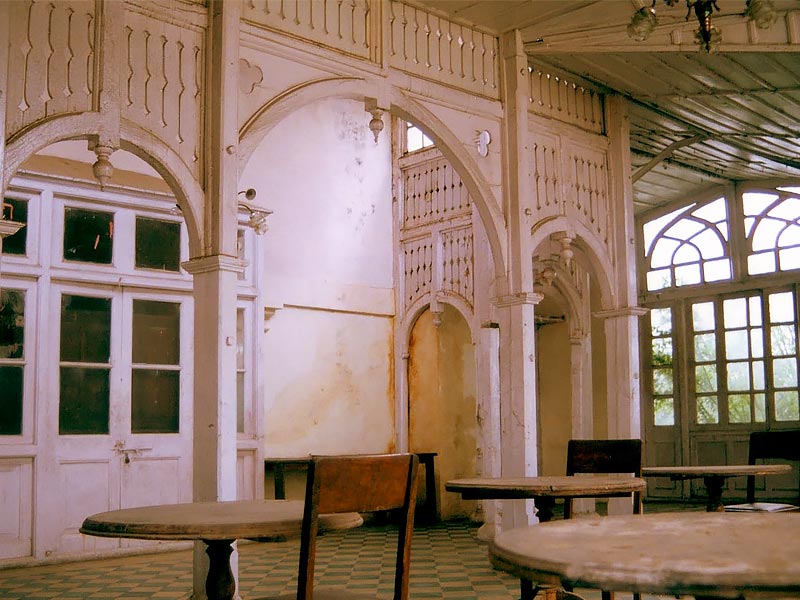 You have undoubtedly heard countless tales about ghosts, spirits, and witches. And while the stories must have terrified you beyond belief, what you are about to read about some actual Mussoorie ghosts may keep you up all night. Yes, it is difficult to imagine that the extremely beautiful hill station, which appears to be so safe, innocent, and pretty, also has an unexplored dark side.
Let's uncover the truth about these unexplored alleys in lovely Mussoorie, which contain some secrets that should be kept to oneself!
Near Sisters Bazaar is a haunted house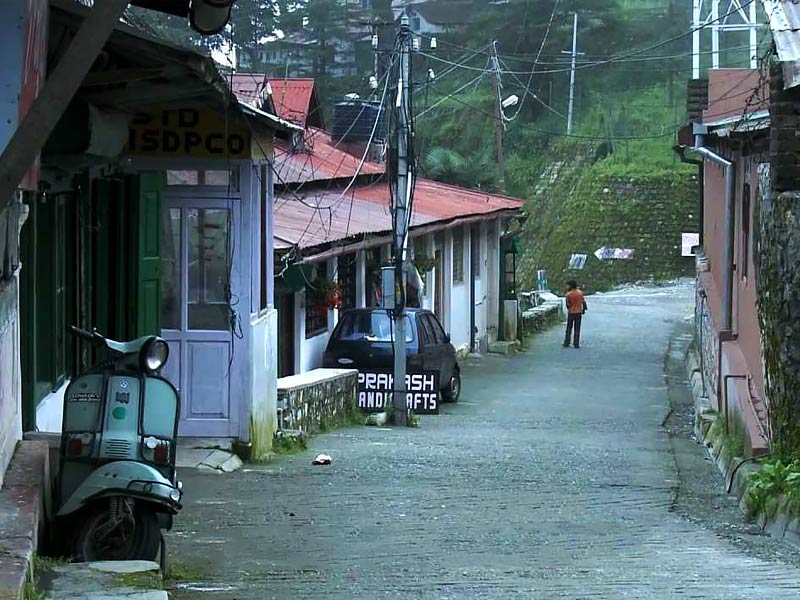 There is an empty house nearby the Sister's Bazaar in Landour that locals claim is haunted. The house is no longer there, but the lone skeleton of the abandoned building is still there, tucked away in a lush jungle. Many thrill-seekers will ask to visit Mussoorie's haunted house because it is well-known among those who want to actually experience ghostly encounters. Few people dare to enter the ruin because it appears eerie at night. One of the places where people looking for paranormal activity go is this haunted house.
Mines at Lambi Dehar
This is the Mussoorie location where several unidentified bodies have been discovered. Murders, strange accidents, and other things have happened. It's one Mussoorie location that has historically witnessed tragic events. Even the locals prefer not to approach these haunted mines that are filled with evil energies. Even locals avoid visiting these mines because of the intense negative energies they emit. There have been reports of voices, cries, and strange sightings in the area.
Lambi Dehar Mines, which are in Mussoorie, are regarded as one of Uttarakhand's most eerie locations. Due to improper maintenance and lax safety regulations, thousands of workers began falling ill daily in the 1990s. No measures were taken to preserve the workers' rapidly declining health. A staggering 50,000 workers were killed due to a small calculation error. They continued to dig lime in the oppressive environment and began hacking up blood, which ultimately caused them to suffocate to death. Following this horrifying incident, the mine was shut down, and the locals left the area and moved on.
Part tibba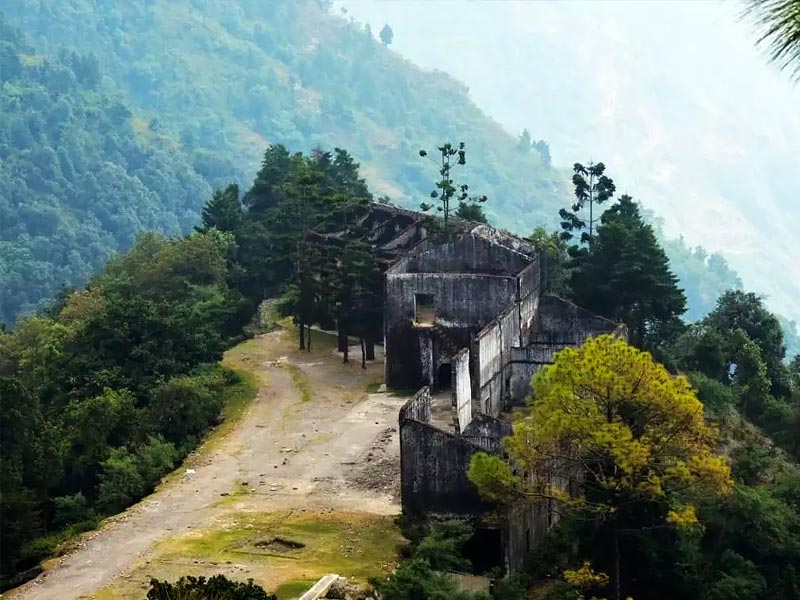 Mussoorie's Pari Tibba, also known as the Hill of Fairies, is well-known for obvious reasons. This location may be familiar to readers familiar with renowned author Ruskin Bond because it appears in several of his books.
This hill has several stories connected to it, one of which is a love story. There, lightning is thought to have struck two lovers, killing them. Their burned bodies were found after a few days, but their spirit remained lost in the forest.
The hill, which is close to the renowned Woodstock School, is quite susceptible to paranormal activity and lightning strikes for unknown reasons. Locals have a legend about two lovers who perished in the hills' woods and now haunt the location. After the sun sets, it is not advisable to enter the woods.
Savoy Hotel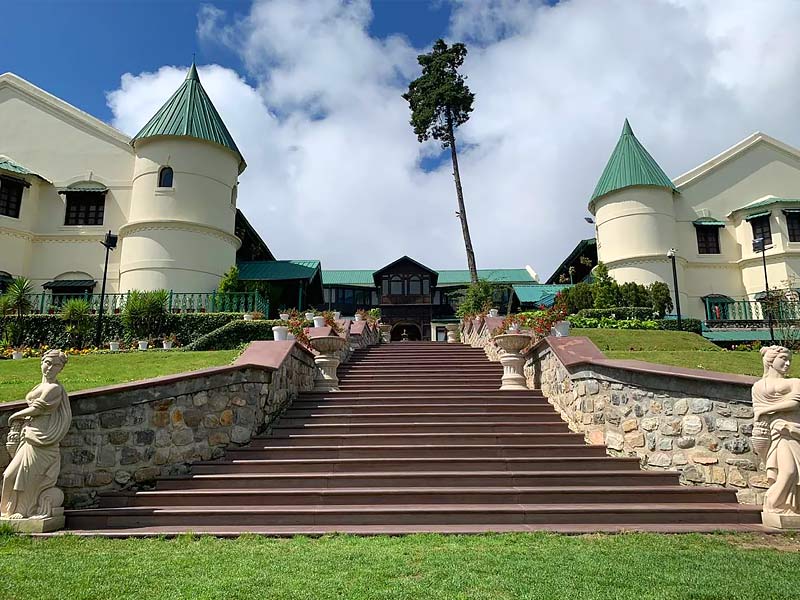 In Mussoorie, there is a storied luxury hotel called the Hotel Savoy. The Savoy Hotel was founded in 1902. It was constructed using English Gothic design principles.
The Savoy Hotel has been involved in many spooky incidents. Visitors to this hotel have reported experiencing extraordinary things nearby. Many people also assert that they had a brief encounter with Frances Garnet in person before it vanished into a cloud of smoke or into thin air. Despite the horror, there haven't been any accidents or unexplained deaths at the hotel. Visitors to Mussoorie must stop by this location at least once to see the hotel that the British government built in India.
Mullinger Mansion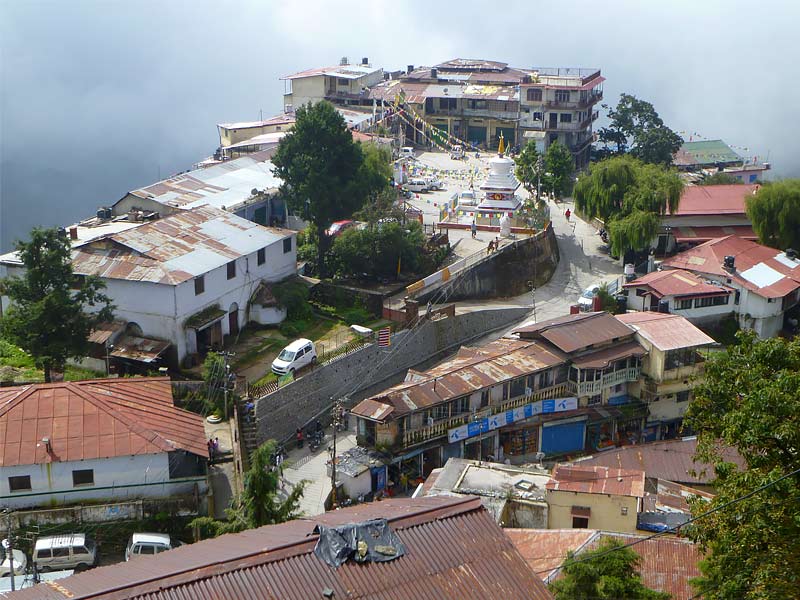 The first Sirmoor Battalion commander from Ireland, Captain Young, built Mullingar Mansion, the area's oldest building, in 1825. He left the lavish mansion after ending his employment and headed to Ireland. But did he really go away? According to local legend, Captain Young's ghost resides in the structure. They have seen a rider on this mansion's property. It was once lovingly constructed, but now it is lifeless and decaying. While some do not accept this account, those who do avoid the area.
What was once covered in love is now lifeless and drab. Locals claim that the location is home to some strange phenomena. Locals have even reported seeing Captain Young's ghost riding a horse in the middle of the night, according to legend.
Some claim that the captain left in peace with the other British and that these are just illusions, but those who disagree are unwavering
in their meetings.