The Andaman Islands are well-known for a variety of reasons. Andaman is a beach lover's heaven with pure white sandy beaches, lovely blue sky, and lush green woods. Andaman has so much to offer that one visit does not seem to be enough to see it all. This archipelago is unique to India and is extremely important from a strategic and defense standpoint. Aside from that, Havelock Island has been on many people's vacation bucket lists for a long time.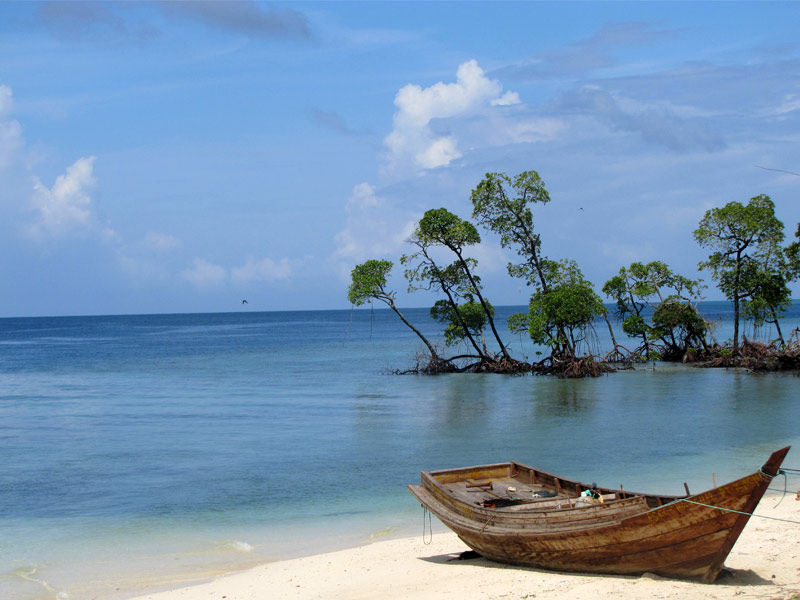 When Andaman is discussed as a tourist destination, Havelock Island immediately springs to mind. Havelock Island, located east of Great Andaman and part of the South Andaman administrative area, is famed for its scenic beaches and mangrove forests. It is an integral component of any Andaman travel package.
This island, named for British General Henry Havelock, provides several benefits to travelers and visitors. The charming cafés, shacks, and cottages give this island village a vintage feel.
Havelock island is one of the most valuable and one of the most visited in the Andamans.
The Most Beautiful Beach 
Radhanagar Beach, named the greatest beach in India and the seventh most beautiful beach globally, is Havelock's most popular beach destination. Andaman Tourism has made extra efforts to keep this beach's excellence as it has been in the past. This beach is a pearl among Indian beaches, transporting you to a world of crystal pure blue sea and lush foliage that surrounds it. Radhanagar is one of the nicest spots on Havelock Island because of its cleanliness and panoramic views.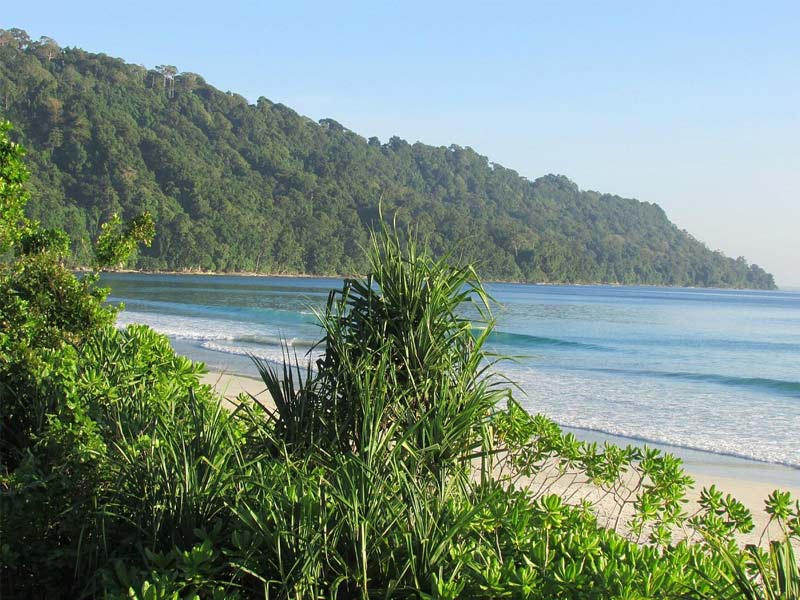 There is no internet or phone service on Havelock Island. Havelock Island transports you back in time to a simpler time when traditional modes of communication were the most effective. The same patterns may be seen now. Even the greatest Havelock Island resorts provide the same personalized service, especially on your honeymoon.
Because of the quiet surroundings, people that visit here have a greater connection with their inner selves. This is one of the reasons travelers come here to recharge their batteries.
Radhanagar Beach is not the only one on Havelock Island with beautiful vistas and golden sunsets. The allure of visiting Havelock, surrounded by several beautiful beaches, is to fully immerse oneself in island life. A beach lover would want to return here again and again because one visit is never enough.
Some of the must-see beaches on this island are as follows:
Elephant Beach Govindnagar Beach

Beach of Vijaynagar

Beach of Kalapathar
Hiring a scooty is the ideal way to explore Havelock Island. Bullets and motorbikes can also be rented. This mode of transportation is far less expensive than a vehicle or a cab.
Havelock Island has a plethora of marine life and coral reefs. Scuba diving on Havelock Island is an unforgettable experience. The crystal blue water and unobstructed vistas of the island enhance the scuba diving experience. Every year, many professional and semi-professional dive specialists visit Havelock because of the incredible scuba chances.
You can also receive a Scuba Diving certification course. South Button and Inglis Island operators also provide a superior dive experience. Scuba explorers at Neil Island, India offer a high-quality underwater diving experience. 
The ultimate snorkeling experience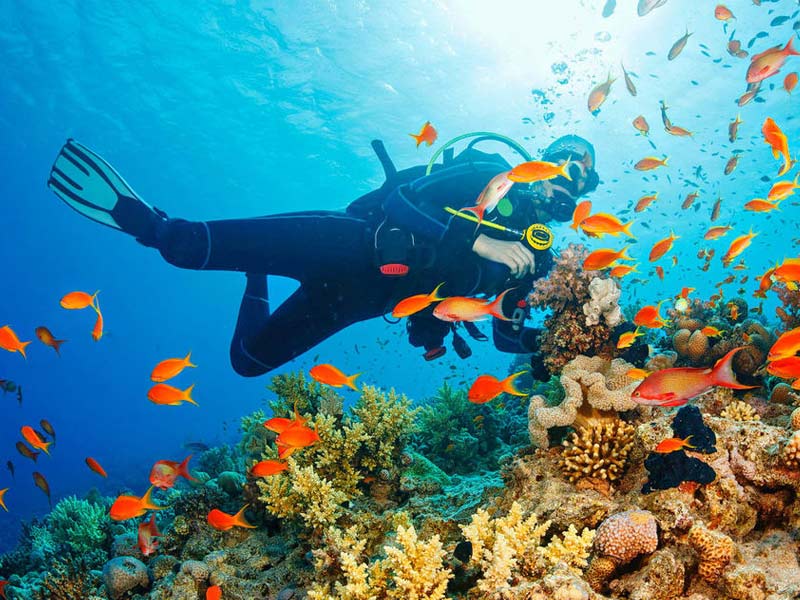 One of the greatest spots to go snorkeling is at Elephant Beach. Like most of the beaches in Andaman, Elephant beach is so pristine that you can easily view schools of fish swimming without using any diving gear.
Elephant Beach is surrounded by colorful coral reefs, making it one of the greatest sites in Andaman for snorkeling. The sight of colorful fish swimming about becomes a beautiful experience as a result. The appeal of magnificent Havelock Beach attracts visitors from all over the world. The bright sunsets throughout the winter season are breathtaking.
On a full moon night, enjoy the allure of bioluminescent beaches.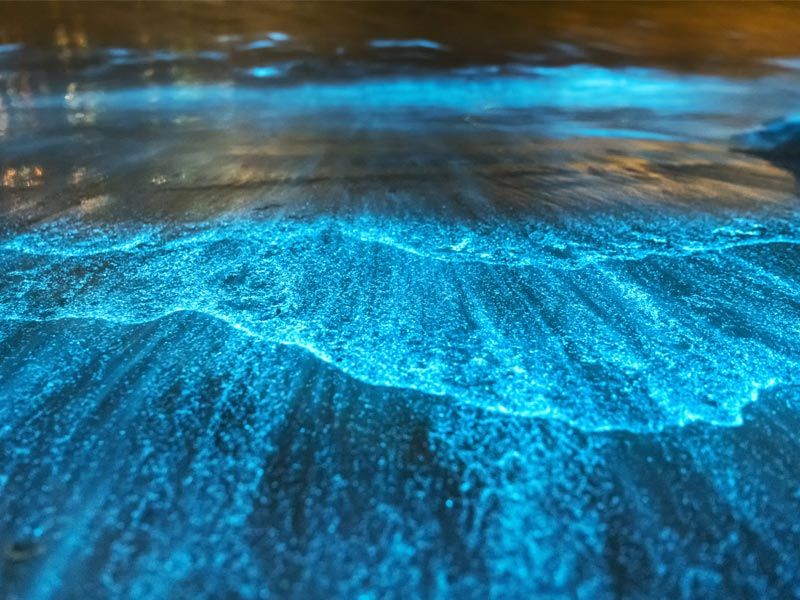 The stars shine down on Earth on no-moon evenings, illuminating the beaches of Havelock. If you attempt to imagine it, it sounds too romantic; watching it in person is an exciting experience in and of itself. This natural phenomenon happens on full moon evenings because of the abundance of phytoplankton in the seawater. This has also become a popular theme in many romantic Bollywood films.
Those afraid of water or hesitant to go scuba diving on Havelock Island need not be concerned. Andaman Tourism has scheduled unique boat tours, and these rides provide views of undersea life through a glass-bottom surface.
Glass-bottom boats operate between the Water Sports Complex and North Bay Coral Island. These boats may also be booked between Port Blair and the Jolly Buoy Islands. There are also a few rides that run from Neil Island. The crystal clear water lets you see the beautiful corals, colorful fish, and other marine life frequently appearing along the tour. It's a fantastic event for the entire family.
Those afraid of water or hesitant to go scuba diving on Havelock Island need not be concerned. Through the glass, these rides provide a view of underwater life. When is the best time to visit Havelock Island?
Havelock Island is best visited between October and April, and winter arrives in November and lasts until mid-January. This is also the season when most honeymooners visit Andaman Island to take advantage of the lovely weather.
The monsoon season is a little dangerous, but the beautiful scenery of the cloud hovering over the beaches and hills makes the trip worthwhile. However, most adventure sports will be closed due to unstable weather and frequent rains.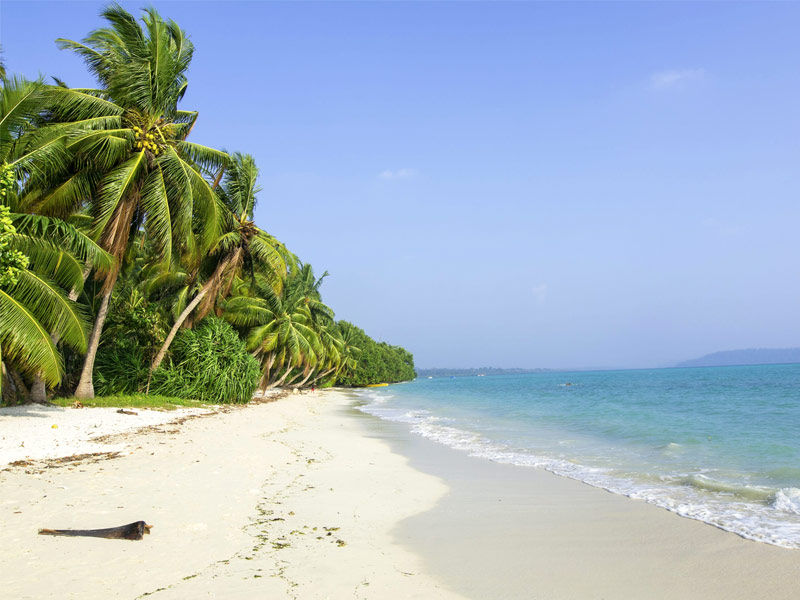 How to reach Havelock Island
Flights to Havelock Island: Only direct flights to Port Blair are accessible from Kolkata, Bangalore, and Chennai. If you are going from another city, you will need to stop at one of these cities before continuing your straight route. Veer Savarkar Airport serves as the destination for all commercial aircraft.
Ships: The government operates ships from Chennai, Kolkata, and Vizag ports. Please keep in mind that the ship takes three days to reach Port Blair and that this mode of transportation requires a high level of stamina. If you are traveling for a brief holiday, it is best to avoid the ships.