In ice skating, an arabesque is performed by extending one free leg behind the body in a straight line until it reaches the height of the hip. "Death spiral" involves two partners spinning each other while taking turns lowering themselves onto the ice. In a "shotgun spin," a free leg is propelled upward by the ankle, giving the appearance of pointing a gun. Not to mention the exquisite footwork with a series of edges, spins, and hops.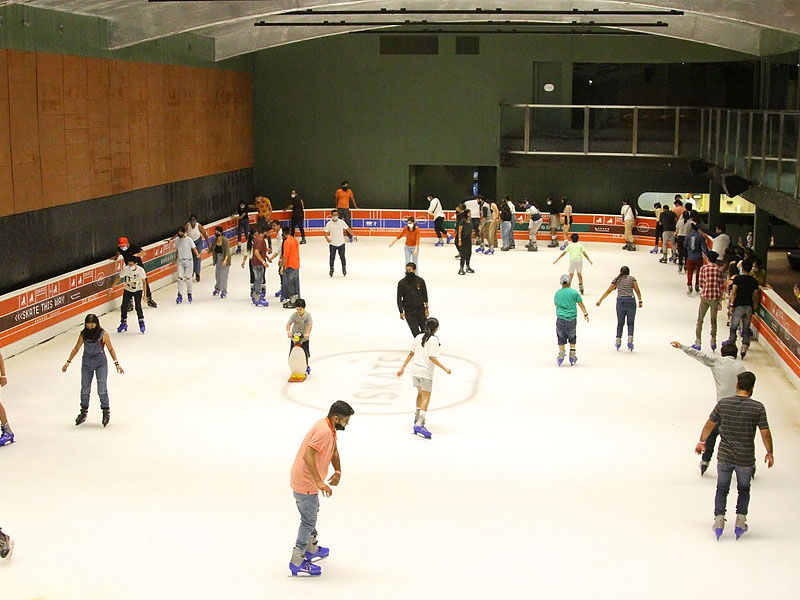 Ice skating has a sophisticated vocabulary for describing its various gleaming maneuvers. It's sheer poetry in motion to watch skaters glide down the rink in perfect self-possession, cutting the finest circles on ice. "Gleam of ice, and shine of steel, Jolly, snappy weather; glide on ice and delight of fervor, All, alone, together," wrote American poet EE Cummings on skating.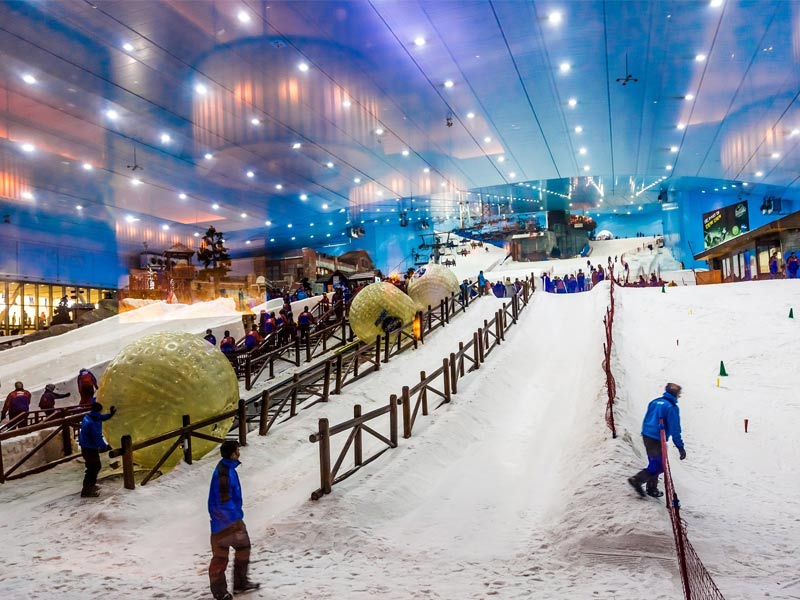 What if we told you that you could go ice skating in Delhi? That is correct! With the temperature seemingly always rising, it is natural to seek ways to cool off your soul. Ice skating always appears to top that list. Although there aren't many options for ice skating in Delhi, the ones that do exist will undoubtedly provide you with a wonderful experience. Today, we'll go over the top three ice skating rinks in Delhi, along with their prices, locations, and other information.
iSKATE 
If you've ever been captivated by the immaculate white landscapes that play out on film and have been waiting with bated breath to take out winter adventure sports, iSkate is the place to be! iSKATE, which spans 15000 square feet and can accommodate around 200 people, provides a unique balance of leisure and physical exercise that will keep you entertained and wanting to return.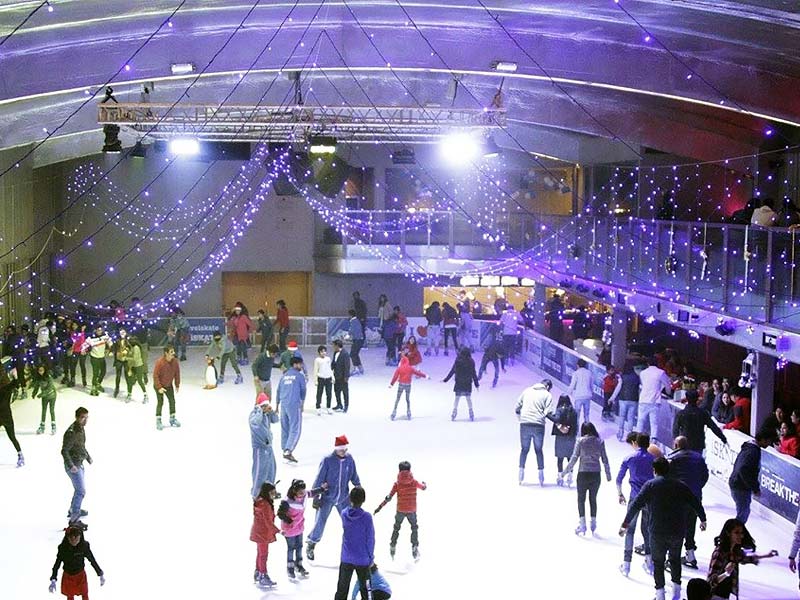 They also have a large seating area with a food and beverage bar, a Karaoke room, viewing galleries, and a party room that can be reserved for various events. All of this, plus an in-house DJ to keep you alert and energized.
Location: Ambience Mall, 6th Floor, Gurgaon 

Phone: 124 4610606 

Fees: INR 650 for 8 sessions and up (includes 2 practice sessions) 

Contact Information: info@iskate.co.in 

Monday through Thursday, 10 a.m. to 10 p.m. 

Friday – Sunday / Holidays: 10 a.m. – 10 p.m.
Ice Age Skating Cafe 
Ice Age is the ultimate spot to have superb amusement, with an area of 3,000 sq. ft dedicated to skating and the remainder for Cafe Lounge. The rink is well-equipped with magnificent laser lights that transform the mood into an ice disco zone.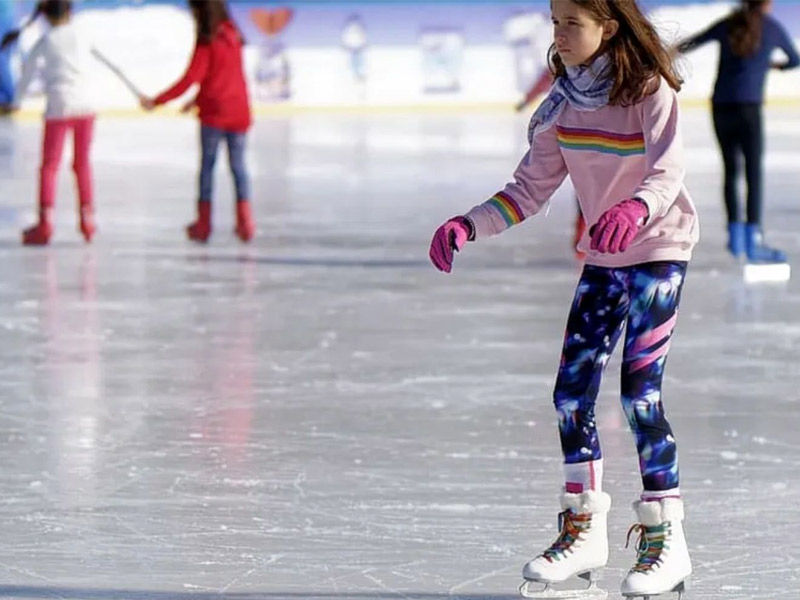 They also feature a gaming area where you may have fun and play your favorite Xbox game. This location also has an in-house DJ with a dance floor, a variety of delectable meals, and the ability to hold private parties and birthday bashes.
Location: Moments Mall, 2nd Floor, Plot No. 67, Patel Road, New Delhi. 

Charges: INR 150 during the week and INR 200 on weekends. 

Email Address: aarun@goodwordmedia.com 

11:30 a.m. to 10:30 p.m.
Also read: Adventure sports in Delhi: Experience thrill in the Capital City 
Skiing in India 
Ski India is Asia's largest indoor snow park, with a massive expanse of 100,000+ sq. ft. running on two floors in Noida's DLF Mall of India. It offers different sporting activities such as a ski track, ice skating, bobsleds, and an ice lounge with an interactive play area.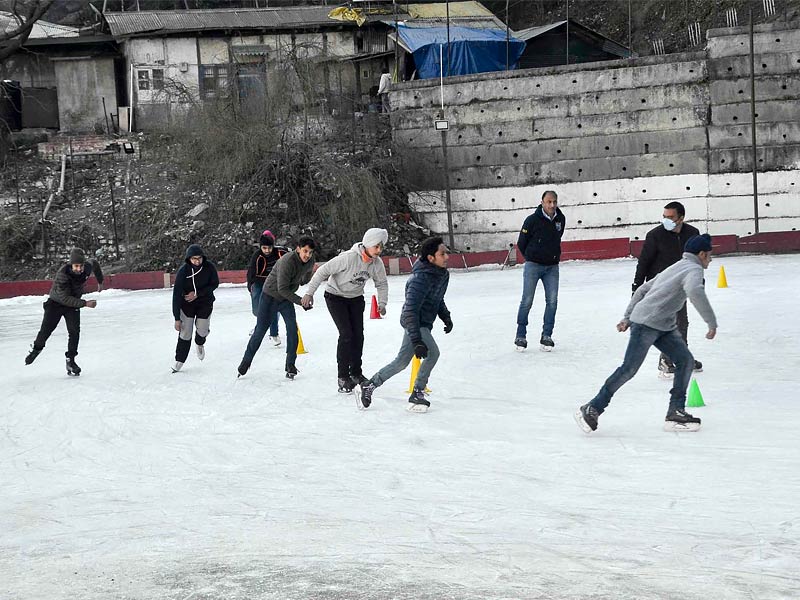 Its sci-fi-themed atmosphere is sure to amuse and inspire kids of all ages. The penguin performances, tubing, and snow carousel are some of the extra attractions at this location. Also worth a look is Frozen Odyssey, a dark maze with dramatic lighting.
Location: Ski India, L05 & L06, DLF Mall of India, Sector 18, Noida, Gautam Buddha Nagar, Uttar Pradesh 

Location: Ski India, L05 & L06, DLF Mall of India, Sector 18, Noida, Gautam Buddha Nagar, Uttar Pradesh  

Fees: INR 1150 for all activities

Timings: 11.00am – 9.00pm