Lokesh Kanagaraj's fourth directorial effort fully embraces the Kamal Haasan fanboy in him, blending aspects from a film that the actor headlined three and a half decades ago with themes from his own crime-infested universe (2019). 
The outcome, Vikram: Hitlist, Kamal Haasan's first release in four years, isn't without flaws, but it's never less than exciting: a forceful, convincing mashup of genres. There's espionage, serial killings, vigilantism, a hidden police probe, and a drug raid that causes mayhem in the picture.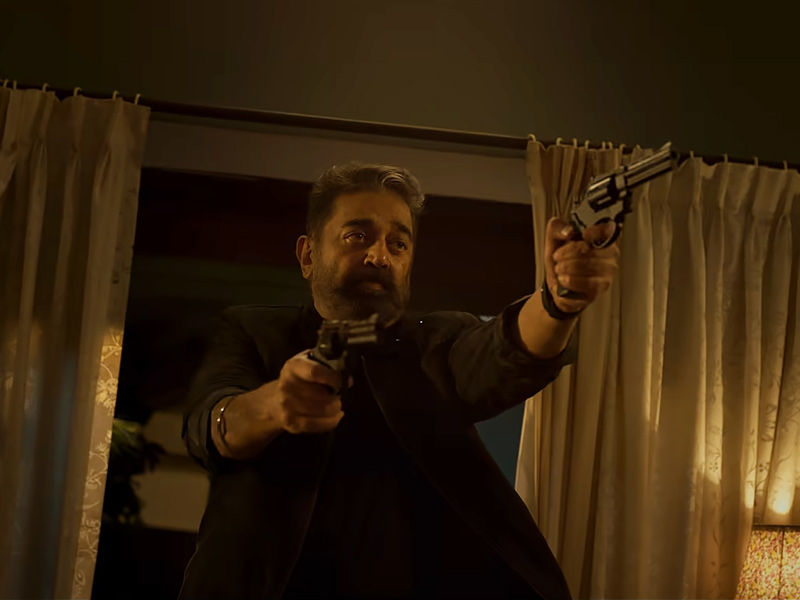 Vikram revolves around a quest for a "drug-free planet," and shares its title with a 1986 film in which Kamal Haasan played a secret agent on the trail of an intercontinental ballistic missile that goes missing in transport. 
Kanagaraj developed the script primarily with Kamal Haasan in mind. Vikram: Hitlist, on the other hand, does not overdo its homage to the veteran. The latter, for his part, allows co-stars Vijay Sethupathi and Fahadh Faasil to share the spotlight in a thrilling action thriller packed with explosions, chases, gunfights, hyper-heroic actions, and everything else the writer-director requires to create his own cinematic universe.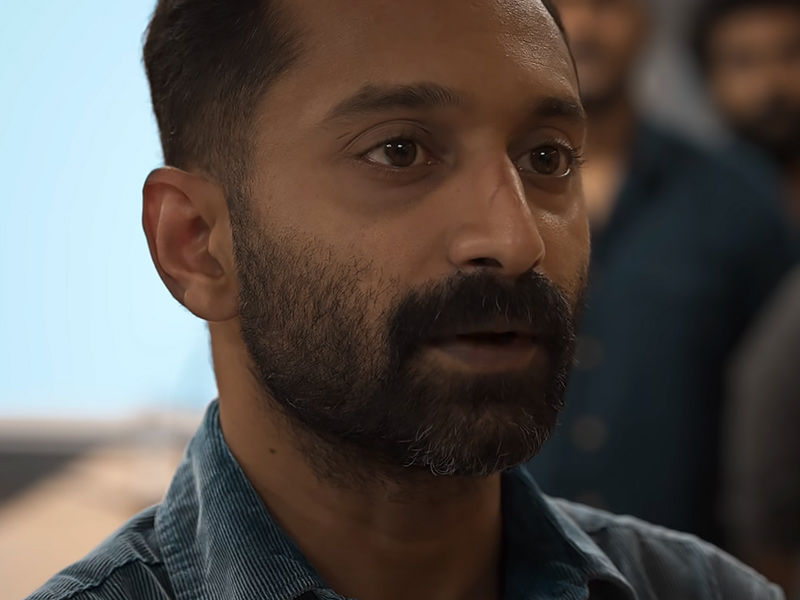 Kamal Haasan, who produced the picture through his Raj Kamal Films International brand, opens with a musical set piece that is out of place with the rest of the high-octane crime drama. He disappears for a moment after the song has finished, only to reappear in brief flashbacks, leaving the audience wondering what the deal is. 
The agreement is that, with Kamal Haasan out of the picture, the script allows Fahadh Faasil, playing a plainclothes detective who specializes in perilous clandestine operations, to make his presence known. Of course, he provides more than simply flashes of brilliance. Faasil's performance is one of sustained excellence.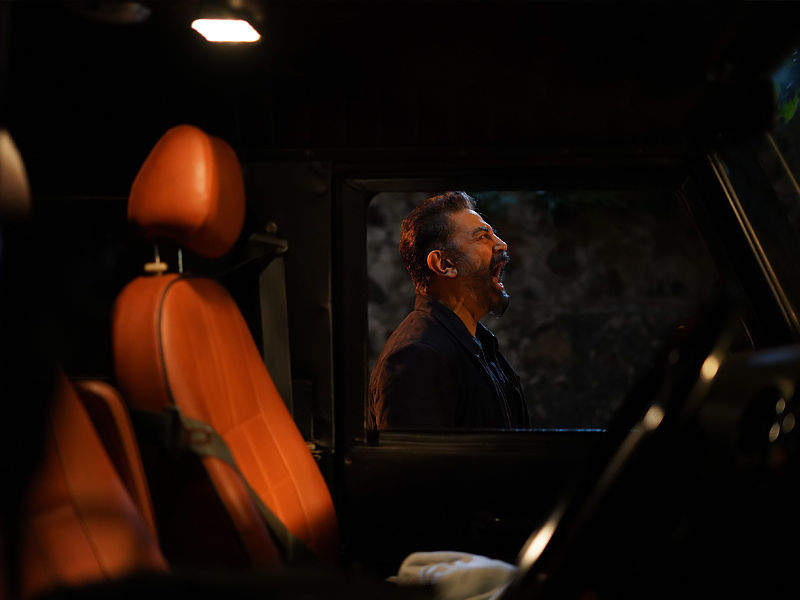 Even when Vijay Sethupathi, who plays a notorious drug lord desperate to find a shipment that has vanished, steps in to give another startling depth to the story, it is Faasil who steals the show, delivering a wonderfully easy performance that traverses a wide range of emotions. 
Vikram: Hitlist gives a bit dizzying information overflow in the first 20-30 minutes or so. As one strives to understand what is going on and the muddled mind drifts a little, there are three performers on the screen that you cannot take your gaze away from. However, when the film's tempo calms and the flurry of minutiae gives way to more steady plot exposition, everything begins to fall into place and soar.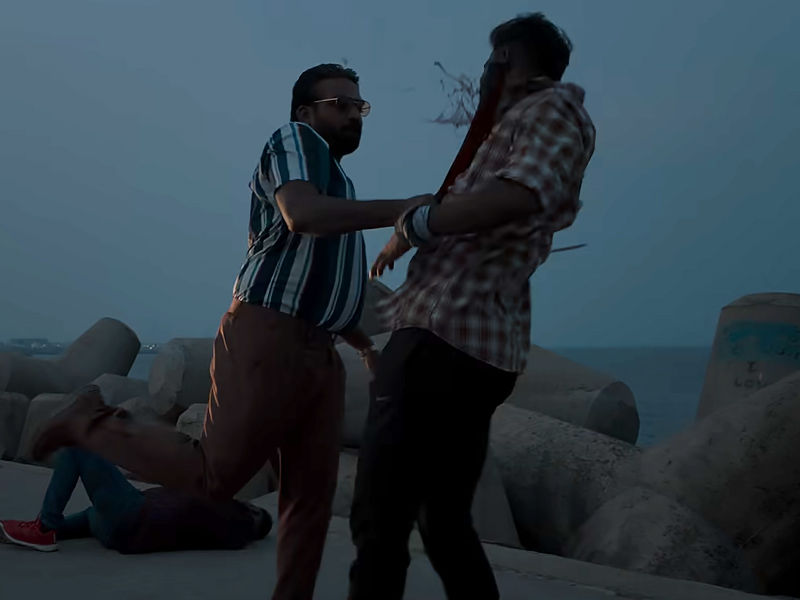 A daring young police officer in Chennai whisks away a cargo of raw stuff shipped for the manufacturing of thousands of kilograms of cocaine. A slew of murders occurs, including that of Karan (Kamal Haasan). It leaves the city police force scratching their heads for answers. 
Amar (Faasil), a police officer who operates in the shadows and is exclusively assigned to top-secret assignments, is called in to apprehend a gang of mysterious masked men suspected of the killings. As his investigation advances, the film discloses snippets from Karan's past, creating a slew of questions about the guy and his fate.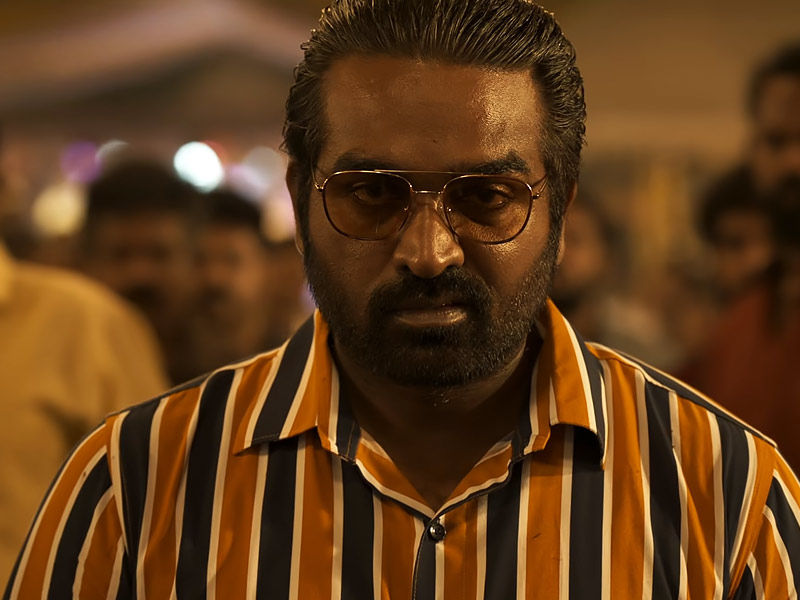 In Vikram: Hitlist, masks, assumed identities, and fate all play important roles. We've been told that Amar's name may not be his genuine name. Nobody knows what's going on behind the mask. Even his lover (Gayathrie Shankar) is unaware of the nature of his employment Because concealment is an essential element of Amar's personality. 
Furthermore, it appears that the picture that the slain Karan has left the world with – that of an alcoholic womanizer – is merely a smokescreen. It is up to Amar, the super sleuth, to find the missing pieces and finish the jigsaw puzzle.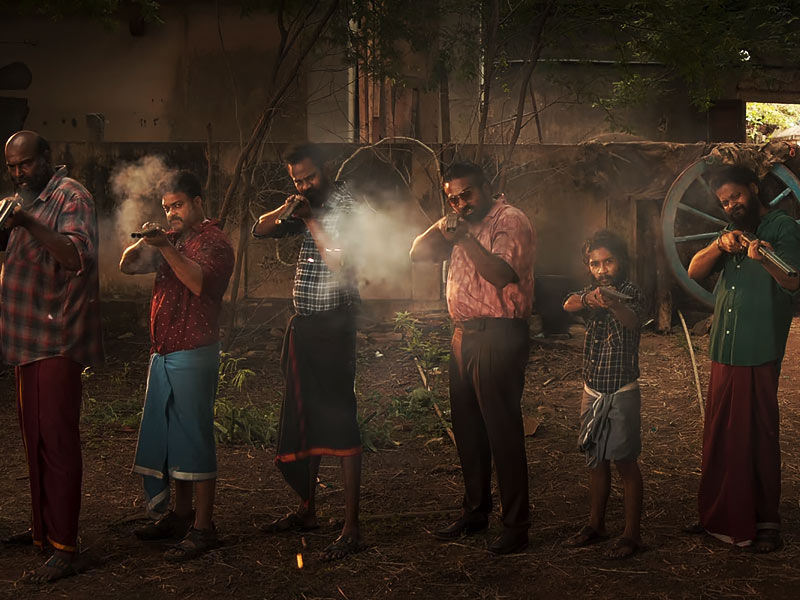 As an action-oriented character who is aware of his approaching years and paternal inclinations, Kamal Haasan packs a punch. He is the grandpa of a youngster with a concerning medical problem, a dimension of the character that emerges as the film proceeds to uncover truths about a life and a profession that have been hidden for a long time.
At the end of Amar's hunt, he meets Chandan (Vijay Sethupathi), a drug addict whose mind works far faster than his speech. But have the cops made any progress in solving the serial murder case? And how does a missing spy fit into the ongoing war between the drug mafia and the anti-narcotics bureau?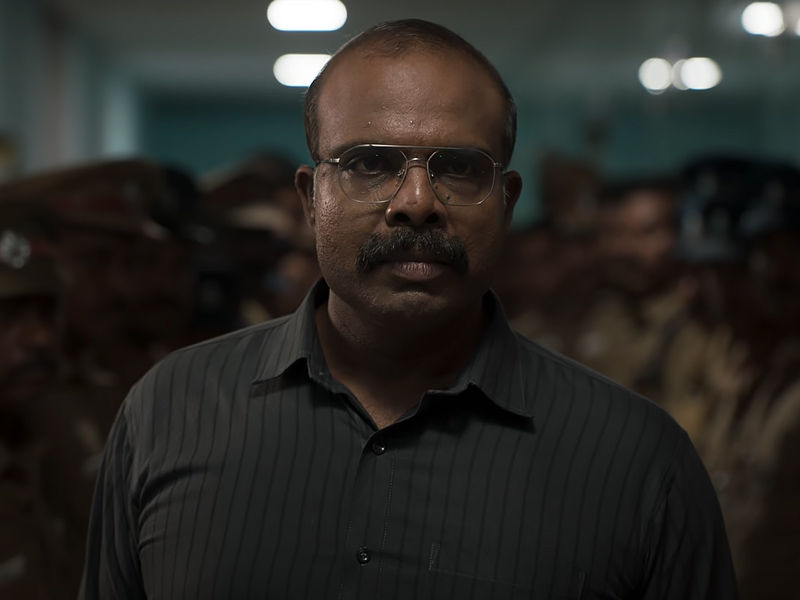 Kanagaraj is not in a hurry to explain the whys and wherefores of the events that begin the film and the developments that follow. Vikram: Hitlist, on the other hand, is a dynamic blend of a gradual crackle and a frenzied full-steam-ahead pace.
Vikram: Hitlist features at least two other stars at their peak: director of photography Girish Gangadharan and music composer Anirudh. The cinematographer of Angamaly Diaries and Jallikattu provides the film with amazing fluidity, while Anirudh creates a background score that takes on a life of its own and gushes through the suspense like an unstoppable mountain stream. 
Also read: Ek Badnaam…Aashram 3: Will Bobby Deol's Amazing acting save a cliche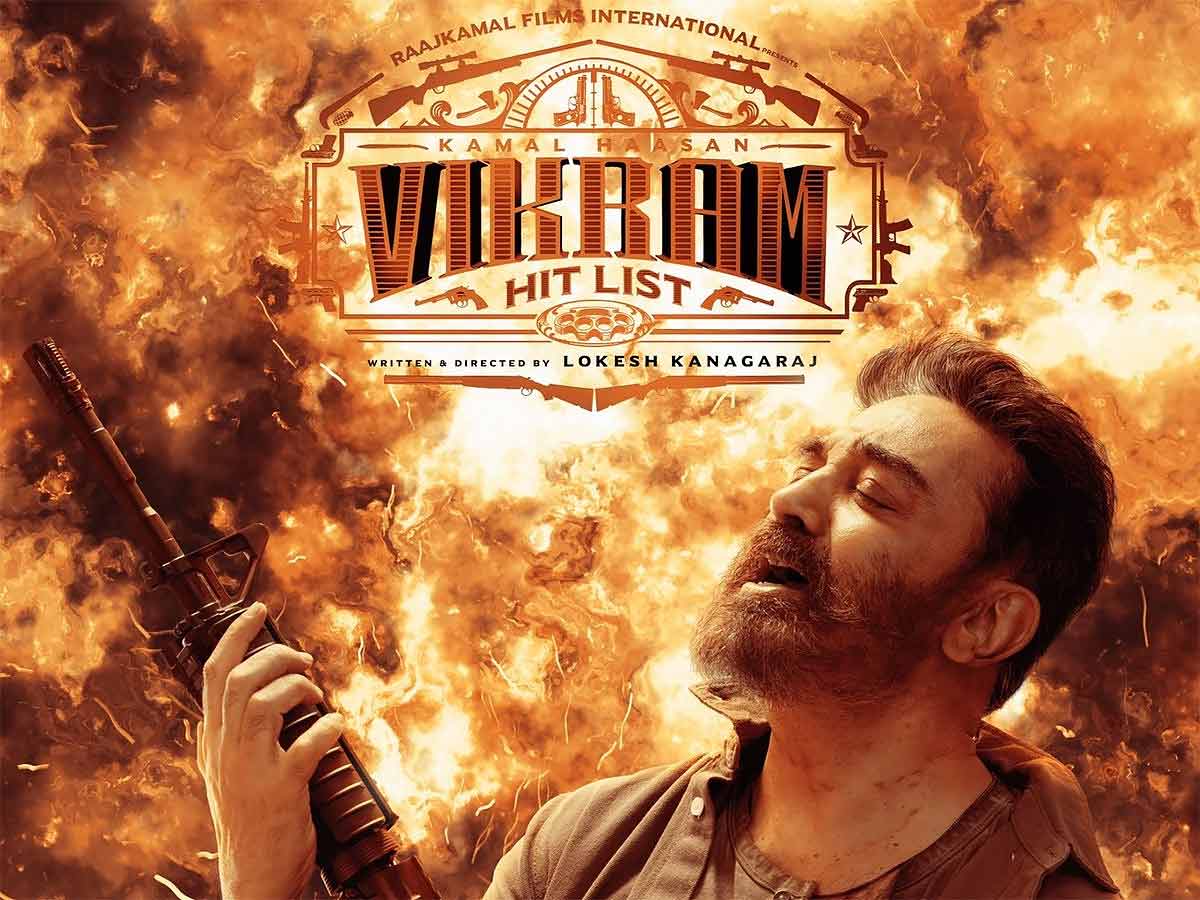 The propulsive nature of the action and the quality of the principal showings – a few of the supporting actors, too, get their opportunities, particularly Narain whose Kaithi character, Inspector Bejoy, and Vasanthi who plays a housemaid with a secret whose revelation turns out to be one of Vikram: Hitlist's high points.
As already stated, Kamal Haasan is fantastic. Vijay Sethupathi plays an edgy criminal whose frazzled heart and addled intellect propel him to unexpected places. Fahadh Faasil glides through his character with such ease that there is never enough of him. The possibility of the consummate show-stealer returning to reprise the part – perhaps again – as the Lokesh Kanagaraj universe expands and advances into the future is tantalizing!