Jeju Island, which is just off the coast of South Korea, attracts tens of thousands of tourists every year. Even if you haven't recently wed, a trip here can make it seem that way.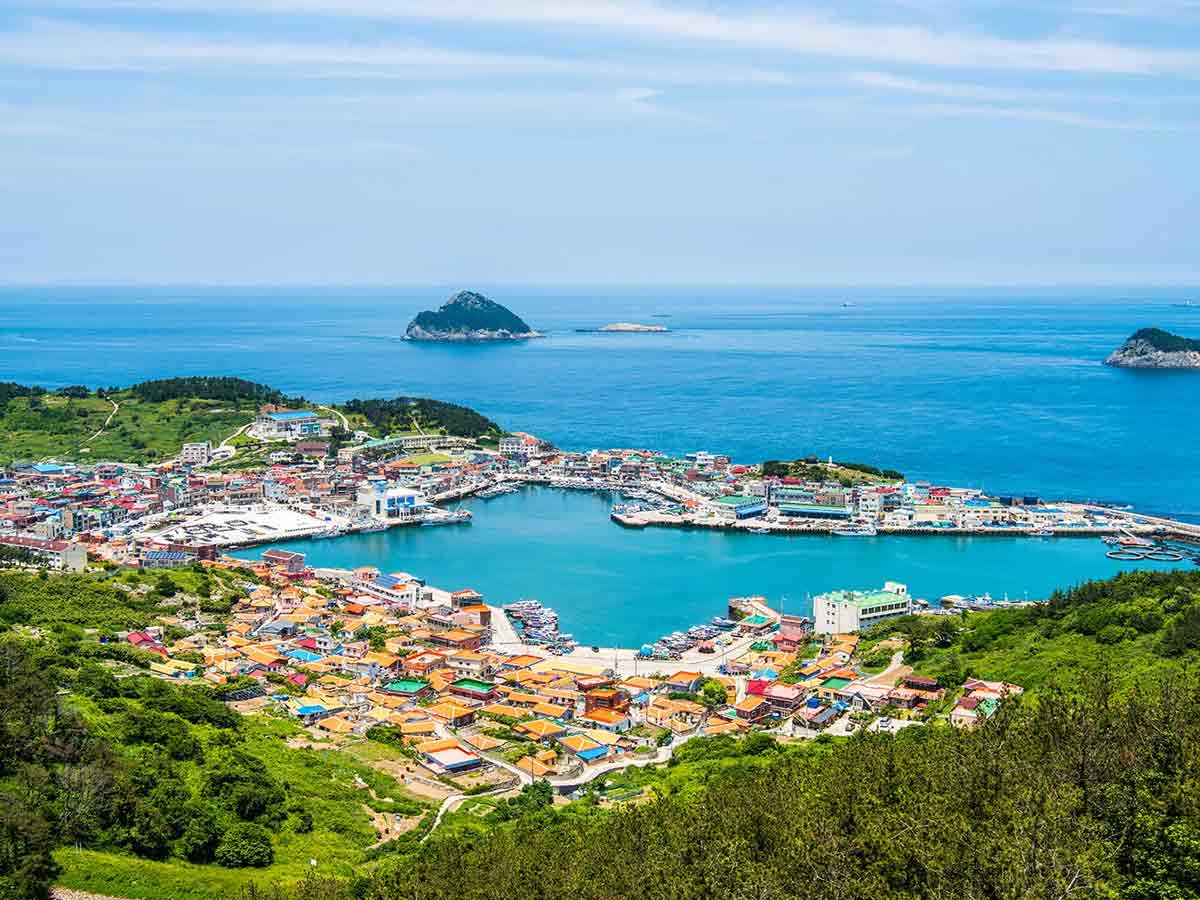 Arriving there is also made simple by frequent direct flights to and from foreign cities including Tokyo, Osaka, Beijing, and Shanghai (as well as South Korea's domestic airports). 
Jeju Island is home to the longest lava tube in the world, a 224-kilometer semi-tropical forested national park, a volcano Hallasan that dominates the island from the middle, and a wild shoreline filled with waterfalls.
South Korea's tallest mountain 
Even though the dormant volcano Hallasan is 1,950 meters above sea level, if you go out early enough, you can trek both up and down in a single day. Pass up the summer rain clouds in favor of the azaleas in spring, the colors in the fall, or the snow in winter.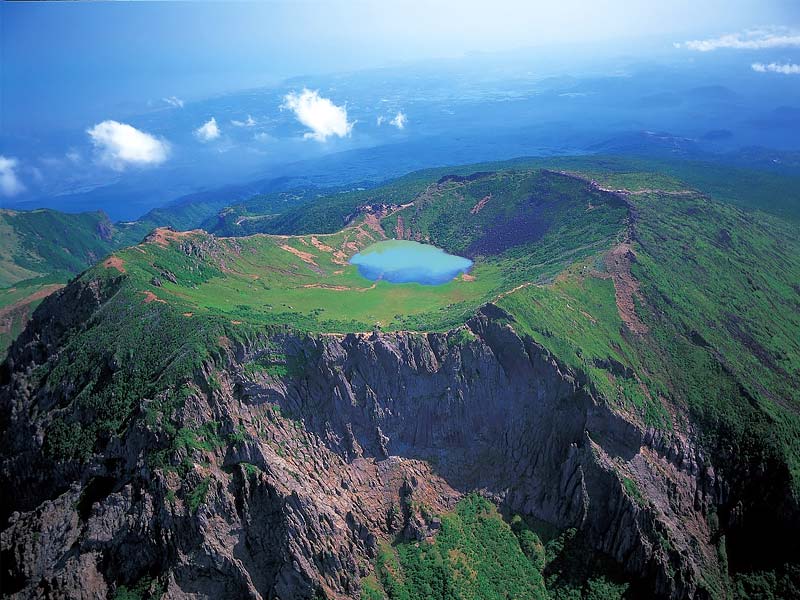 A crater lake, alpine plants, woodpeckers, chipmunks, butterflies, and insects can all be found at the UNESCO Biosphere Reserve Hallasan. Numerous hiking groups frequent these slopes as well as those of 368 parasitic volcanoes.
Lava tubes 
The Manjang cave, another UNESCO Geopark, is more than eight kilometers long, and a kilometer of its gloomy path can be walked.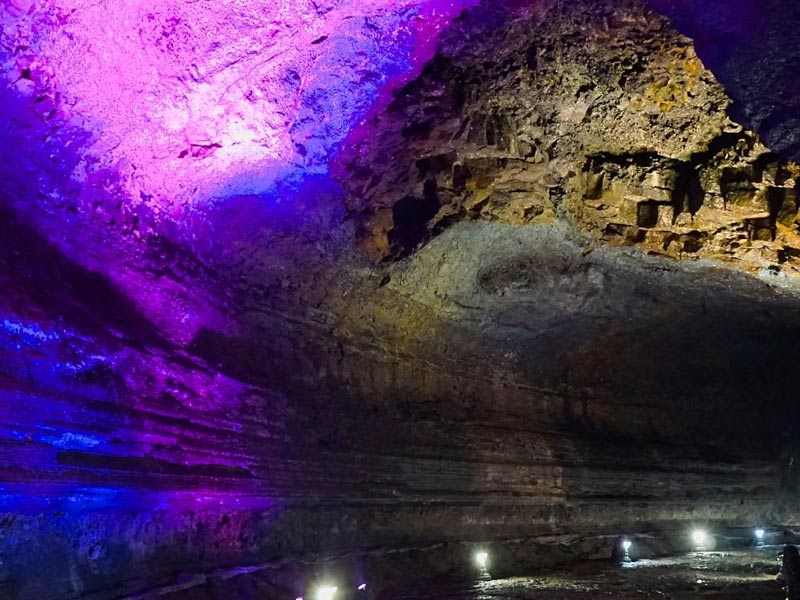 Not a place for the claustrophobic, the cave was formed by cooling lava and is dark, cold, frequently small, and slippery with water. You also know there are bats up in its murky nooks.
Grandfather stones 
Jeju promises "three plenties"—wind, rocks, and women—with a hint of irony. Due to its lava outpouring formation, the second of these stands out. Basalt makes up 90% of its surface.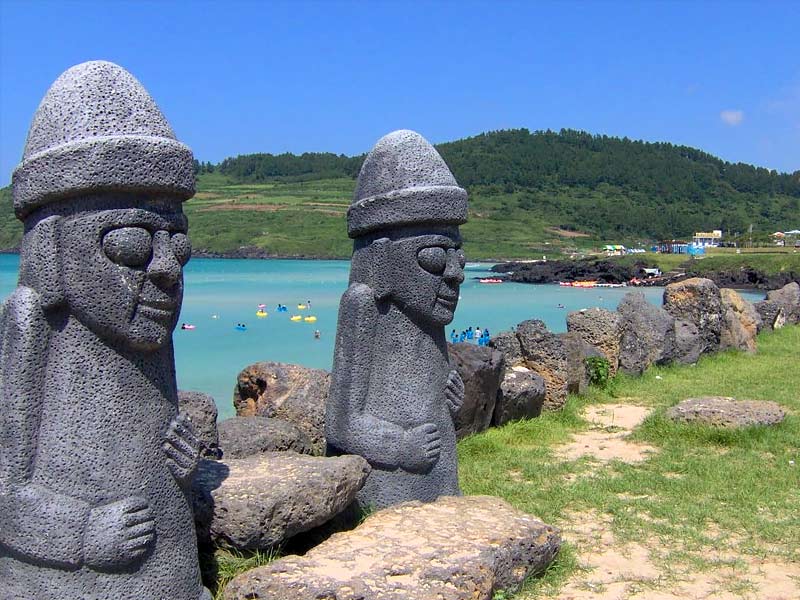 Fields are shielded from storms by dry-stone walls. Masons then began sculpting rocks into ominous black "grandfather stones" (dolharubang) around 1750, creating enormous phallic monuments that could have been mistaken for distant relatives of Easter Island's moai. 
There are still 45 of them, but don't be duped by copies. The stones continue to represent a distinctive ancient civilization that was home to several gods and legends.
Female deep divers 
When Jeju's men vanished for weeks at a time aboard fishing boats in the past, someone had to stay behind to move those rocks and prepare meals. 
Women learned to dive for octopus, abalone, clams, squid, and seaweed because rice cannot grow on this untamed, windswept island.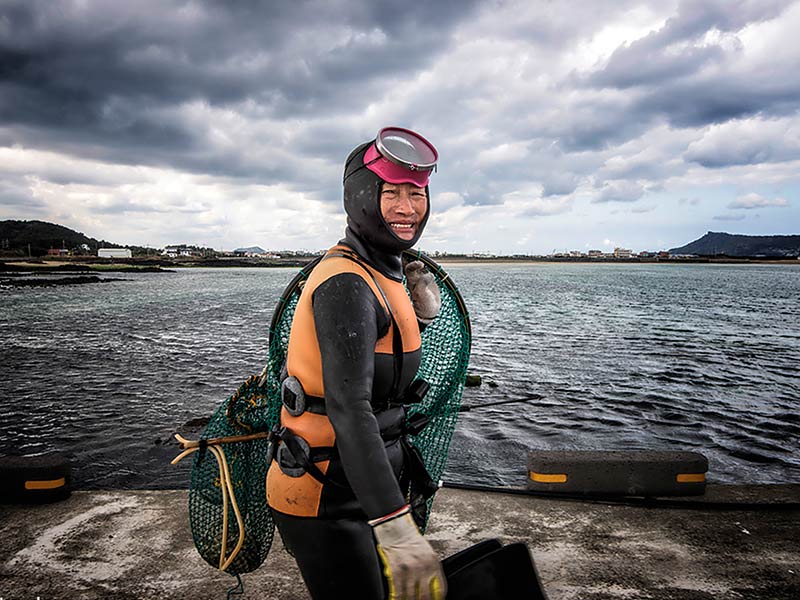 The strong sea women (haenyo) who can dive 10–20 meters without a breathing device are now well-known across the nation. 
The haenyo's average age is 65, though some of them continue to dive in wetsuits into their 80s. On the island, you may observe them at work in several areas, including Jungmun Beach in Seogwipo.
Excellent beaches 
Jungmun Beach: a broad expanse of white sand, clear blue water, with green creepers draping over dune tops. The Vegas-style pool area of the Lotte World mega-hotel complex sits directly behind, complete with false cliffs, pedal boats in the shape of swans, and a Dutch windmill.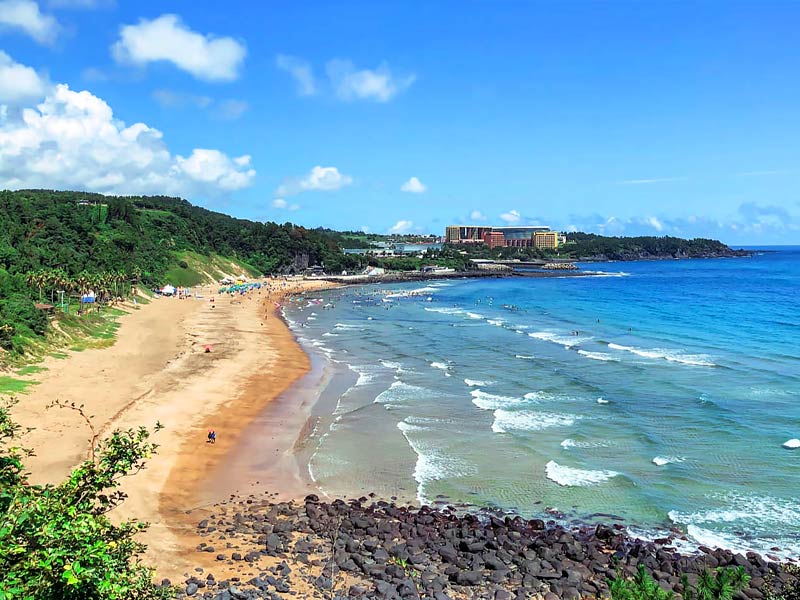 The lovely beach is deserted outside of the summer. Emerald Bay, Gwakji, Hamdoek, and Shinyang are some other popular beaches for swimming and surfing.
Loveland 
This is one overt way for Jeju's honeymooners to set the mood if any need to do so. 
This outrageously funny adult theme park is entirely focused on having sex. Huge, grotesque castings of nudists dressed in Western attire are either locked in embraces or experiencing bliss.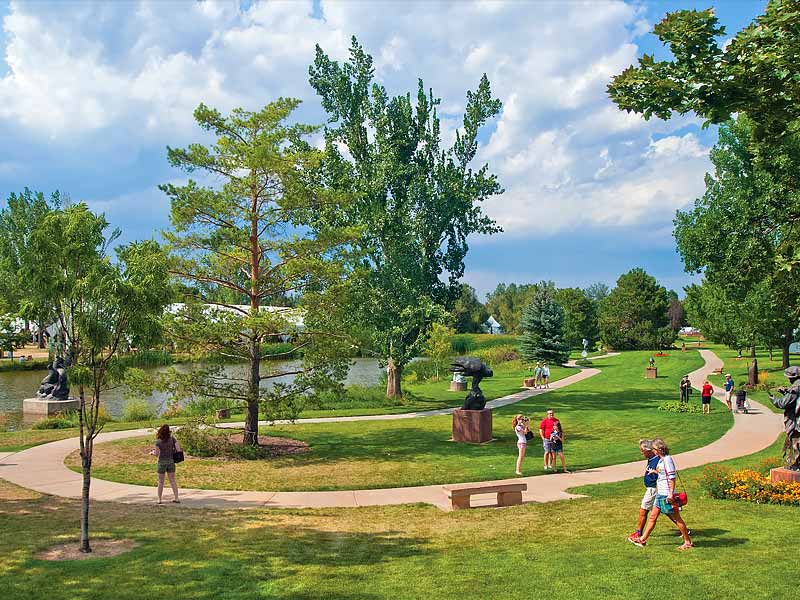 Prudence has no place here. The handle on the door to the women's restroom has a very unique form, and among the interactive exhibits is a fun exercise bike. Souvenirs? Avoid asking.
Olle strolling pathways 
Olle means a winding road to your front door in the local tongue, and Olle coastal pathways now encircle much of the island. 
Climb down to the sea via odd rock formations from a beautiful, meandering south coast road overlooking rugged islands to witness the caves that islanders were forced to dig by Japanese occupants to conceal weapons.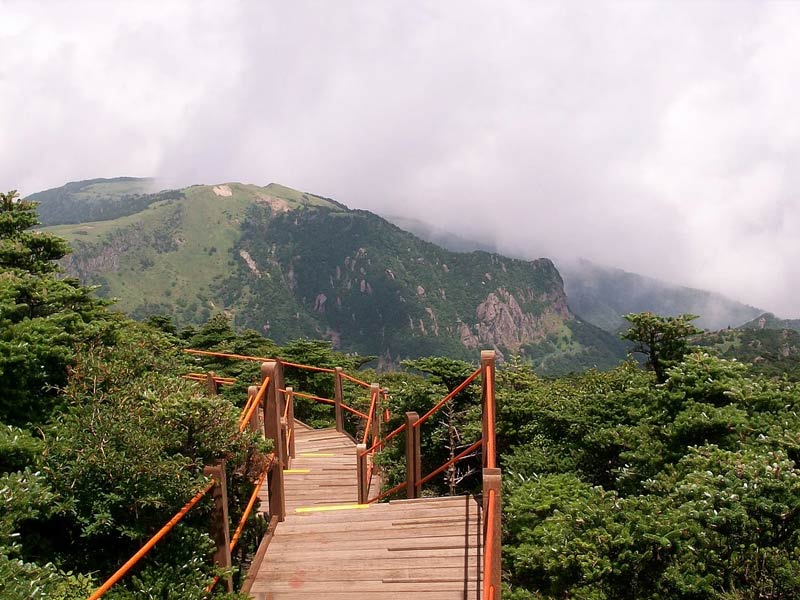 You can pretend to be one of the stars of the hugely popular historical drama "Jewel in the Palace" if you like. The "Dae Jang Geum"-famous sights are along the path near Oedolgae ("Jewel in the Palace").
Water/oxygen/massage therapy 
Allow the water jets at Hanwha Therapy Resort to massage you in all directions. Lay back in an oxygen chamber, become cocooned in the hay in a crib, float in the pool with the lights out and music playing, and then wake up in a tropical rain shower.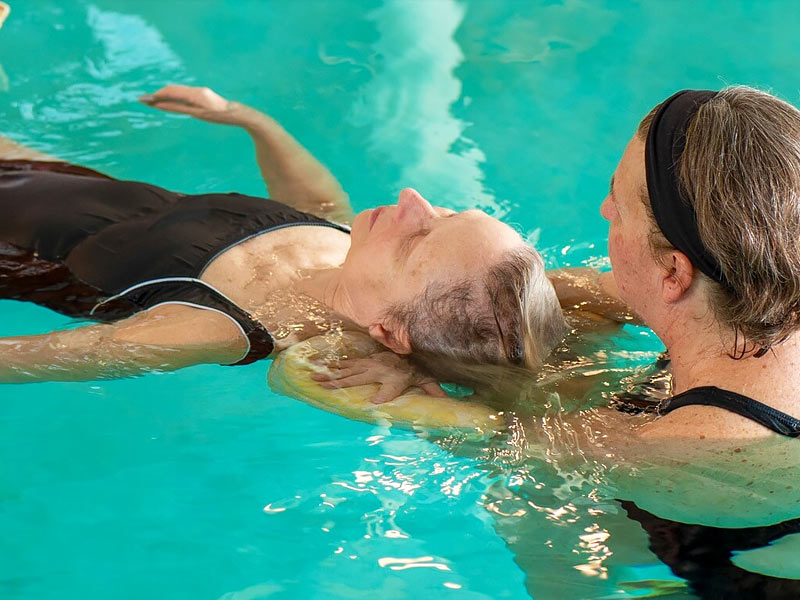 Alternately, check out Jeju Waterworld's herbal sauna and outdoor spas.
Soup made with seaweed and urchin 
The variety of regional specialties also includes pheasant, entire grilled mackerel with sea salt, and barbecued pork from Jeju's black pigs, in addition to raw seafood. Try some of the seaweed and sea urchin soup, though, if you really want to experience the flavor of the island.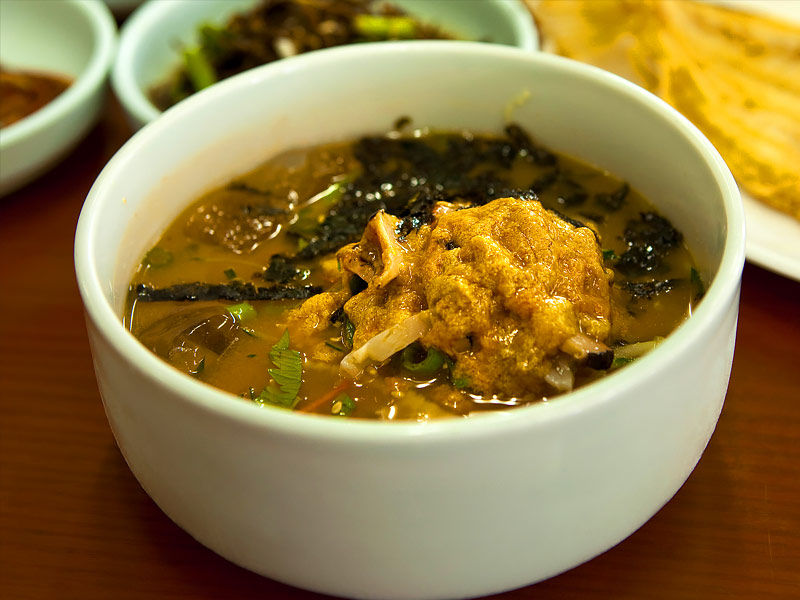 The Halla Arboretum's Yeonoonae restaurant, which serves potato pancakes and green tea, and perilla-seed soup, is a good option for those who prefer vegetarian health cuisine. 
Even from the stern salespeople at the roadside, local tangerines are astonishingly pricey despite how lush the orchards appear, but they are superior to tangerine-flavored chocolate.
A volcanic crater's sunrise 
Visit Sunrise Peak (Seongsan Ilchulbong), a 182-meter-high cone with a sizable, green crater on the eastern edge of the island.
image credit: jejutourism
The approach, now reached by a bridge, is dominated by a coach park and shopping arcade, with a sing-song American voice blaring through loudspeakers, "Refrain from throwing litter!" The throngs swarming for picturesque photo ops ignore the voice.