The renowned Mount Fuji or Fujisan in Japanese is the highest peak in Fuji volcanic chain in central Japan. It is the highest peak in Japan and is the most beautiful mountain. The almost perfectly round and symmetrical shape of Mount Fuji is celebrated very often in so many poetries and paintings.
If you want to witness its true homage, then it can be perfectly found in some amazing creations such as Views of Fuji by Hokusai, a series of woodcuts at the turn of the 19th century, in the verses of 8th-century Yambae Akahito. This amazing mountain of Mount Fuji, with a height of 3776 meters, is sacred and is worshipped by the people. Besides this, it is an active volcano. Mount Fuji is the emblem and very symbol of Japan that is often covered with snow. Beautiful, yet stunning, and magnificent Mount Fuji attracts a great number of tourists every year.
One of the three holy mountains of Japan, Mount Fuji, joined the ranks of UNESCO World sites in the year 2013 as an important location of cultural values. There are so many facilities available for the visitors who want to climb Mount Fuji, so that they can easily have a rewarding and great experience. Near Mount Fuji, there are so many attractions and fun activities available that are one reason for visiting Mount Fuji.
THE BEST SEASONS AND MONTHS IN WHICH MOUNT FUJI IS MOST VISIBLE
The visibility of Mount Fuji varies by season and month. From Tokyo, it is visible on many days in between the months of November and February and is rarely visible in between the months of April and August. Hence, in a nutshell, Mount Fuji is visible from autumn to winter. And to witness the amazing views of Mount Fuji, the best time is in the morning at 8:00 pm or there is a possibility at 12:00 pm and 4:00 pm.
THINGS TO DO AROUND MOUNT FUJI
Climbing Mount Fuji is an unforgettable experience. But besides this, Mount Fuji has a lot to offer to its tourists. From lush green surroundings to hot springs, there are so many beautiful sites to treat sore eyes. Here is a list of some things to do around Mount Fuji.
Pay a visit to Kawaguchiko Music Forest Museum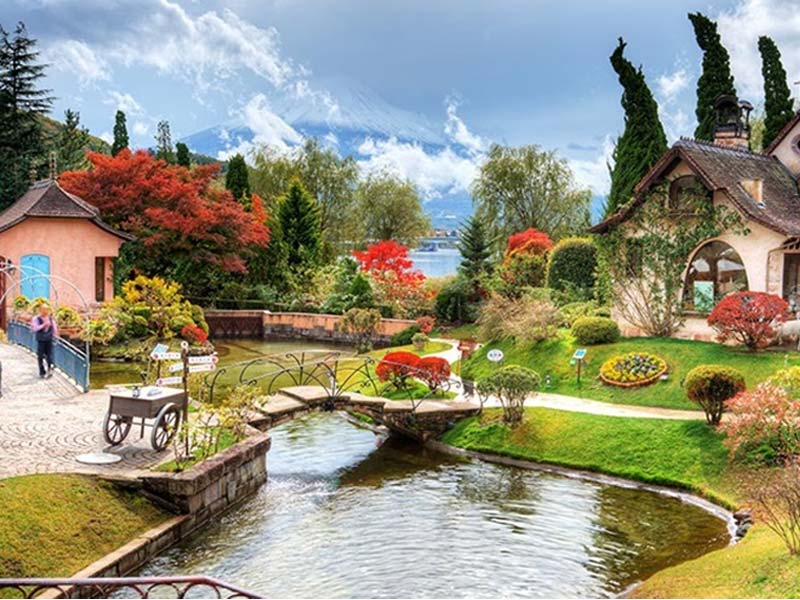 This amazing museum around Mount Fuji will definitely grab your attention. It is along the shores of Lake Kawaguchiko and gives great and mesmerizing views of Mount Fuji. There is a concert hall, museum and a museum shop in it. This spectacular art spot is also known for its rose garden.
Get a glimpse of Arakurayama Sengen Park
This amazing and spectacular park is known for its panoramic views of the city and Mount Fuji. It is located halfway up to Mount Arakura in the Fujiyoshida City of Yamanashi Prefecture. Besides offering one of the best views of Mount Fuji, the park is best known for its cherry blossoms and amazing sites and scenes.
Be a part of the great Shibazakura Festival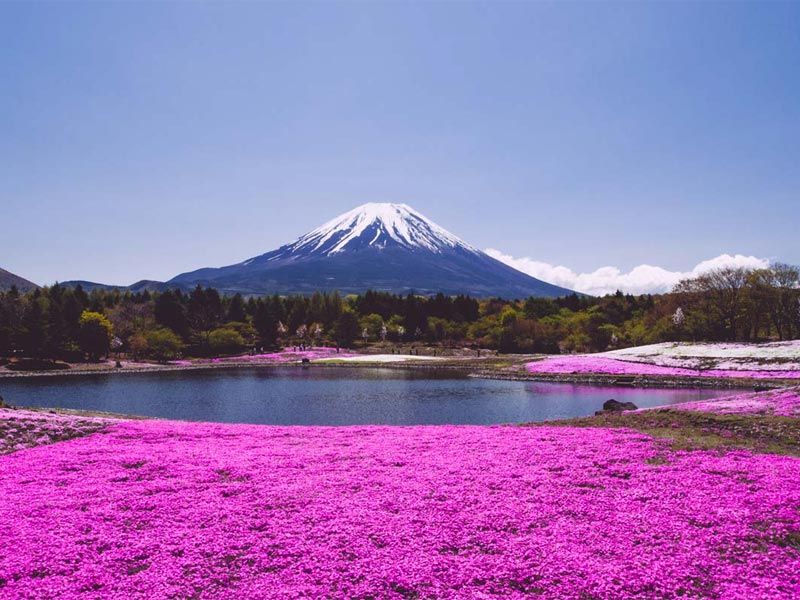 If you are planning to visit Mount Fuji, do plan it according to the great Shibazakura Festival as it is too good to be a part of this festival. This great festival is held annually in the springs, from April to June. Here, at this festival, you can walk among the 800,000 blossoms of the pink mosses, i.e. Shibazakura. To witness this whole pretty carpet of beautiful pink mosses is a sight to behold and its beauty cannot be expressed in words.
Witness beautiful Narusawa Ice Cave and Fugaku Wind Cave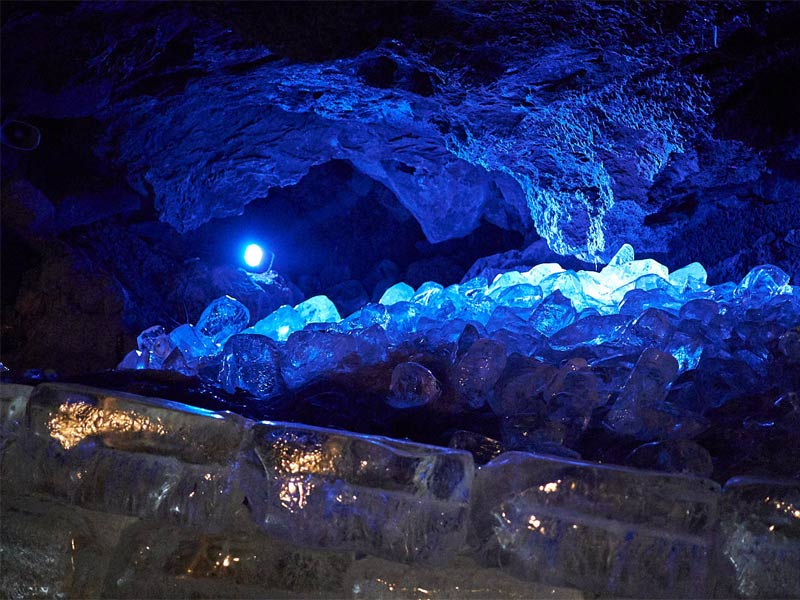 Another amazing spot to witness around Mount Fuji is the beautiful yet stunning Narusawa Ice cave and Fugaku Wind Cave. These caves are located inside the Aokighara Jukai Forest and are two famous lava caves lying at the foot of Mount Fuji. The beauty of these caves attracts so many people throughout the year and serves as one of the must-see spots in Mount Fuji.
Lose all your stress in the waters of Oshino Hakkai Springs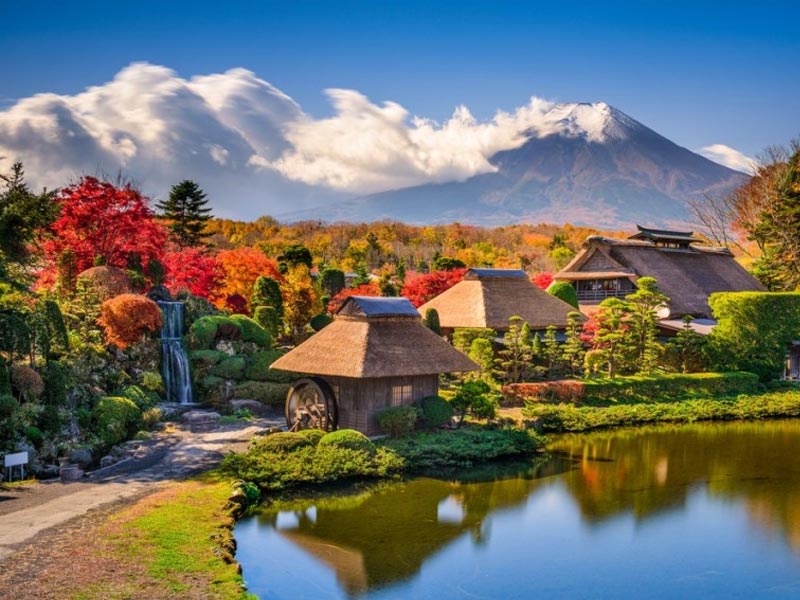 How can one miss the amazing springs of Oshino Hakkai while being in Mount Fuji. These springs are originated from the underground water of Mount Fuji. The 8 springs of Oshino Hakkai are revers as a place of worship of Mount Fuji. These properties of springs have been recognized this place as a part of World Heritage Sites.
Pay a visit to Fujisan World Heritage Center
One must-visits around Mount Fuji is the Fujisan World Heritage Center. Everything from nature, tourism, culture, history, and other basic information involved in the World Heritage site of Mount Fuji are provided by this faculty. The 15 meters, this model of Mount Fuji in the south hall is incredibly amazing. Here, one can witness the seasons of the mountains and passaging time.
Spend some time at Sakana Park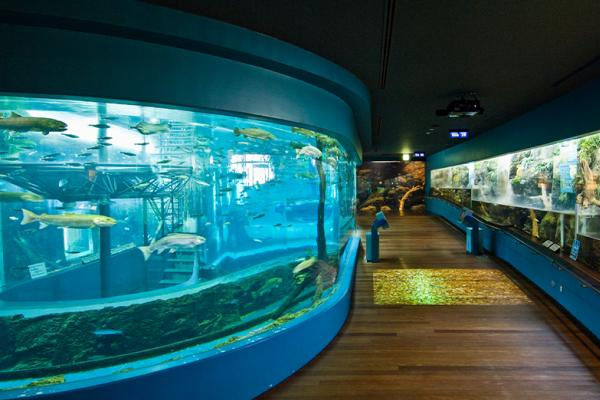 One of the best places to spend some quality time around Mount Fuji is Sakana Park. This park is based on the theme of woods and water. In the park, you can enjoy two facilities at once and i.e. the learning about nature, Gakushukan, and specialization in freshwater, Fujiyusui-no-Sato aquarium.