Sakleshpur is a small enthralling town located 220 kilometres from Bangalore. It is situated in the foothills of the Western Ghats in the Malnad region, and it offers breath-taking views. Cardamom, coffee, and pepper plantations abound in the lush green hills of this fascinating town, making for a magical surprise. Sakleshpur has a lot of interesting places to see. This charming hill station offers naturalists a delightful experience as well as breathtaking hiking trails for trekkers.
A plethora of majestic temples, monumental forts, enchanting waterfalls, spectacular mountain hikes, and biodiversity hotspots are among the most popular places to visit in and around Sakleshpur. Let's explore Sakelshpur a little more with this blog!
Places to visit in Sakleshpur
Manjarabad Fort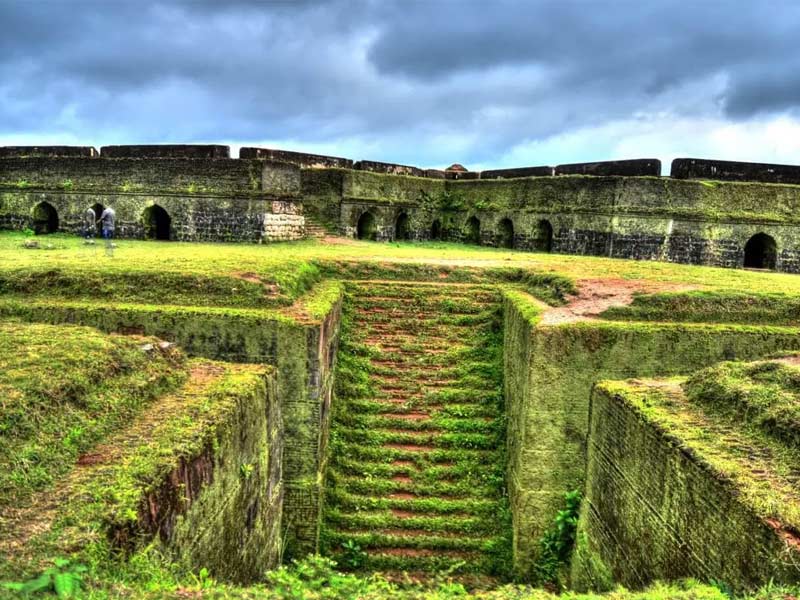 This unique fort was built in 1792 by Tipu Sultan, the former ruler of Mysore, to store arms and ammunition. The Sultan's army was protected from the British by its octagonal design, which also provided a spectacular view of vast mountain ranges. Visit this star-shaped fort to learn about Manjarabad's rich history. Cannon mounts and musket holes have survived the test of time in granite and mud walls. Multiple chambers and tunnels within the fort are thought to connect to Srirangapatna Fort.
Shitlakhet: Hidden Beauty of Uttarakhand (Ultimate Travel Guide)
Murkannu Gudda and Hadlu Waterfall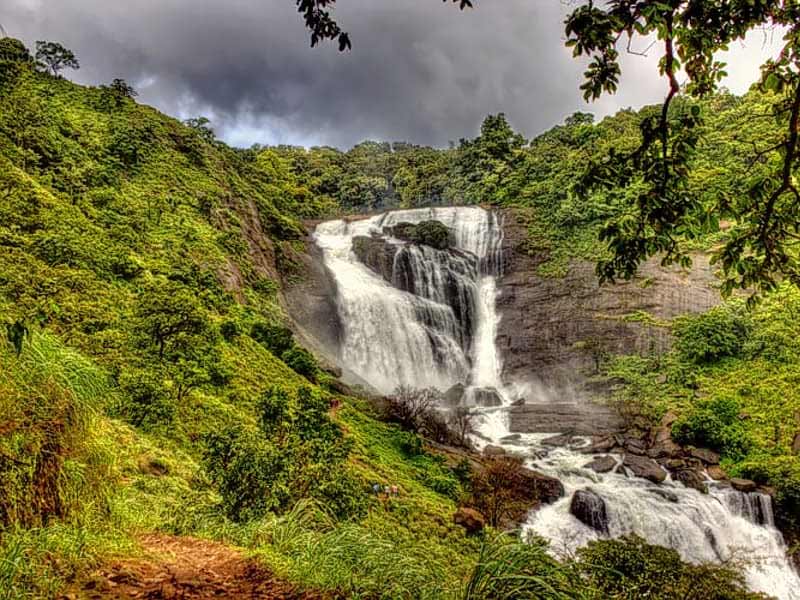 If you want to experience the thrill of icy waterfalls that lie beyond the dense coffee plantations and prolific vegetation present throughout the fascinating trail, an 8-kilometer guided trek is a must. Murkannu Gudda is a memorable hike that leads to the Hadlu Waterfalls, which offer a panoramic view of the Western Ghats. One of the best things to do in Karnataka is to visit these falls and soak in the beauty.
Bisle Viewpoint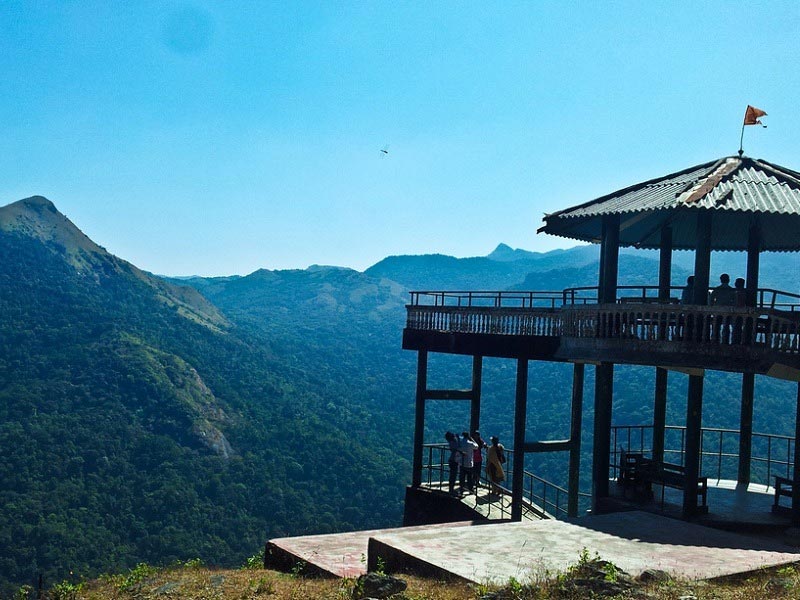 Bisle View Point in Sakleshpur is surrounded by three mountain ranges – Doddabetta and Pushpagiri, Kumaraparvatha, and Yenikallu Betta – all of which offer breathtaking views. You can take in the breathtaking view of the valley, which is separated from these magnificent mountain ranges by the Giri River. It's a thrilling location with uncharted forests and a diverse range of flora and fauna. You can see a variety of animals in the reserve forest while trekking from Bisle village, including spotted deer, elephants, monkeys, and peacocks.
Shettihalli Rosary Church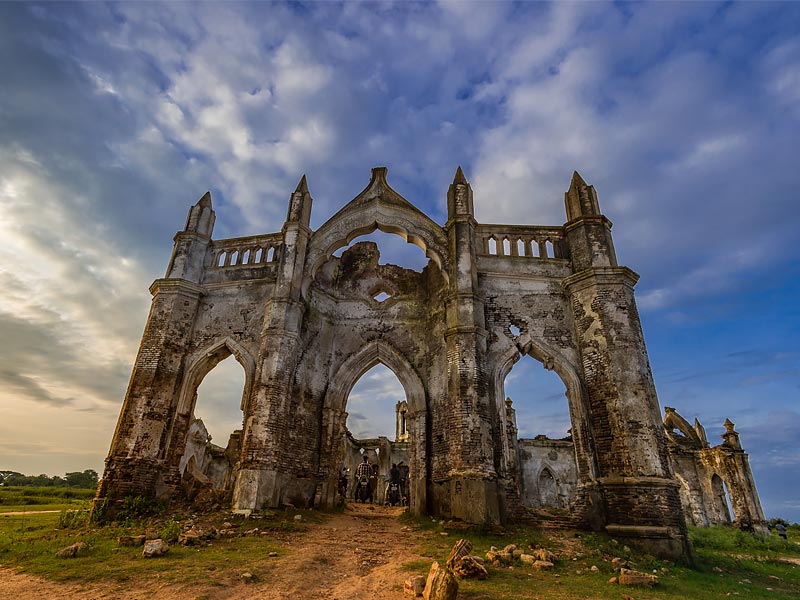 Shettihalli Church was built in 1860 for a wealthy British family who owned an estate in Shettihalli village by French missionaries. It is known as the "Floating Church" because it has been submerged underwater during the rainy season since the construction of the Hemavathi Dam and Reservoir in 1960.
Small boats called coracles can be used to see the Gothic architecture of this ancient church, or you can visit during the summer when the water in the reservoir recedes. Shettihalli Church is a great place to photograph birds if you're a nature enthusiast or a bird watcher.
Jenukal Gudda Hill
Jenukal Gudda is an exciting trekking destination near Sakleshpur, and it is Karnataka's second highest peak. Honey Stone Mountain is the name of an exhilarating hike through lush green foliage and coffee plantations. On sunny days, it provides a clear view of the Arabian Sea as well as the most unforgettable sunsets that you will remember for the rest of your life.
Ombattu Gudda Hill
Ombattu Gudda, which means "Nine Hill," is one of the most unpredictable trails in the Western Ghats. It's a must-visit for all adrenaline junkies. The trail winds through Ombattu Gudda's dense flora and features an exciting combination of beautiful streams. The trek begins at Kabinhole Reserve Forest, where you can see a variety of animals and birds that live in the dense jungle.
Shravanbelagola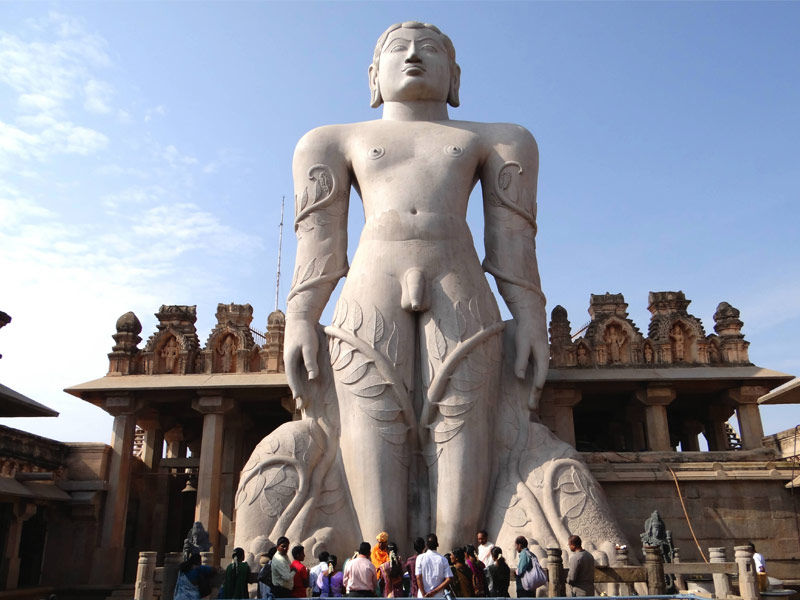 There are several Jain temples in Shravanbelagola, which are among the many historical sites. The Gomteswara Temple, which houses the colossal Bahubali Statue (58 Feet), is said to be the world's tallest statue carved from a single block of granite. During King Rajamalla's reign, the statue was carved between 982 and 983 CE. small town in Southern India is home to one of the most popular Jain pilgrimage.
Sri Sakelshwar Swamy Temple
Sri Sakleshwar Swamy Temple is one of the most peaceful places to visit in Sakleshpur and is one of Karnataka's oldest temples. Sakleshpur Temple, dedicated to Lord Shiva, the God of Destruction, is located on the banks of the Hemavathi River and provides an opportunity to experience tranquilly and peace. In the heart of the temple, one can see a massive statue of Lord Shiva.
This statue is one of the most beautiful representations of Hoysala architecture. The rath yatra, which takes place every year from this temple, makes February the most vibrant month for the temple.
Magajahalli Waterfalls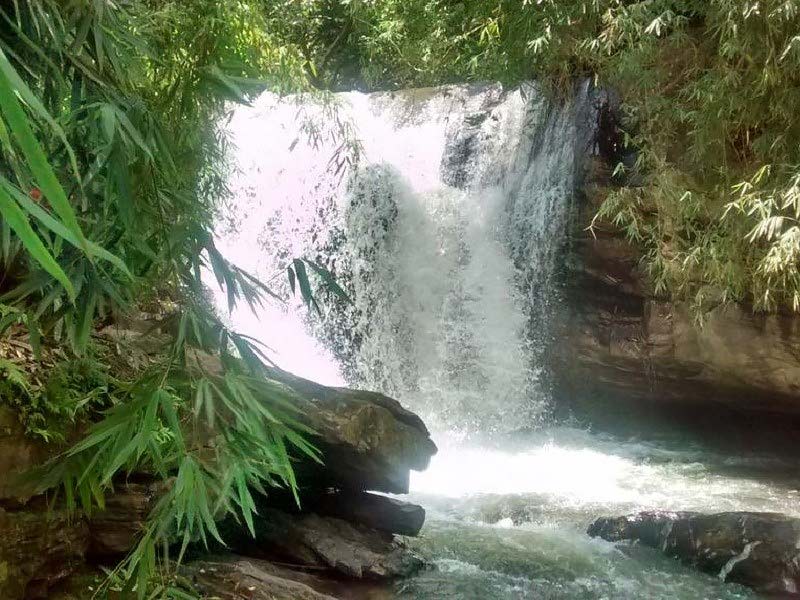 The Magajahalli waterfalls are one of Sakleshpur's most magical places to visit, emitting peaceful vibes from every direction. The waterfalls are some of the most beautiful falls in the area, allowing visitors to take in the natural beauty. Magajahalli waterfalls, also known as Hanbal and Abbi Gundi Falls, are a popular picnic spot near this town that appeals to both families and couples. This is one of the waterfalls near Bangalore that offers visitors stunning views of the surrounding Pushpagiri Mountain range.