Sariska National Park is a tiger reserve in Rajasthan's Alwar district. It has an area of 881 km2 and is made up of scrub-thorn arid forests, dry deciduous forests, grasslands, and rocky hills. This area was a hunting preserve for the state of Alwar before it was designated a wildlife sanctuary in 1958. 
In 1978, it was designated as a tiger reserve, becoming a part of India's Project Tiger. The wildlife sanctuary was designated a national park in 1982, covering an area of approximately 273.8 km2. It is the world's first tiger reserve with successfully relocated tigers. It is a vital biodiversity hotspot in the Northern Aravalli leopard and wildlife corridor.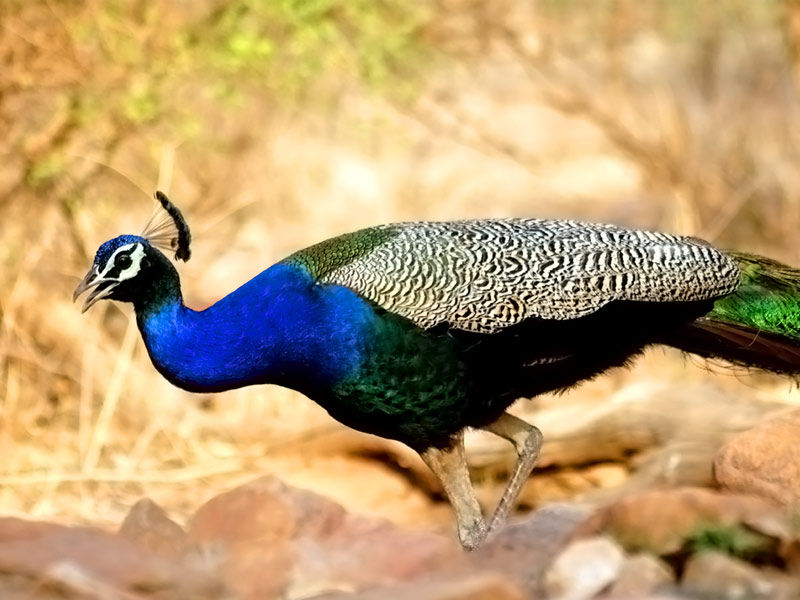 Aside from the Bengal tiger, the reserve is home to a variety of wildlife, including the Indian leopard, jungle cat, caracal, striped hyena, golden jackal, chital, sambar deer, nilgai, wild boar, small Indian civet, Javan mongoose, ruddy mongoose, honey badger, Rhesus macaque, Northern plains grey langur, Grey partridge, white-throated kingfisher, Indian peafowl, bush quail, sandgrouse, treepie, golden-backed woodpecker, crested serpent eagle, and Indian eagle-owl are among the bird species present.
Jeep Safari
A jeep safari is the best way to explore Sariska National Park. This is a 3-hour expedition with knowledgeable guides. Each trip will take at least 6 people and is available in the morning from 6 AM to 10 AM and in the afternoon from 2 PM to 6 PM.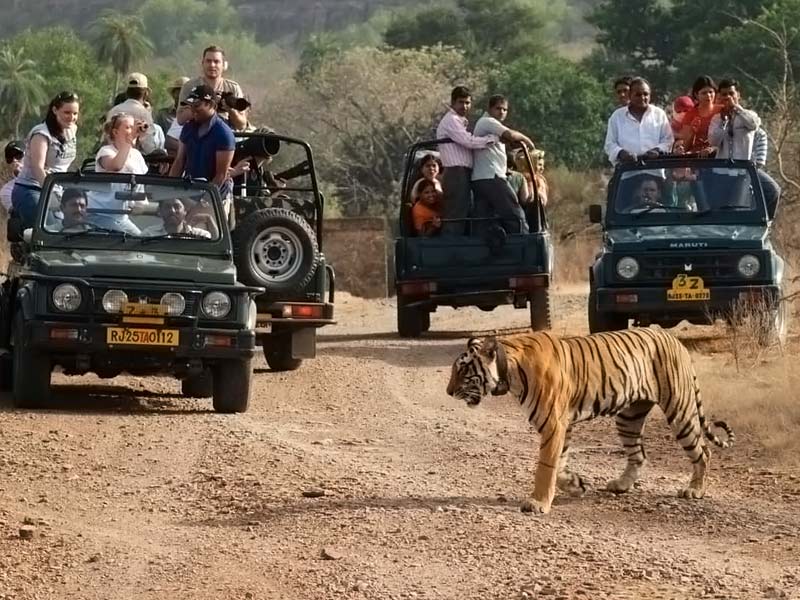 Jeep safaris are ideal for exploring the vast expanse of the Park and viewing the magnificent wildlife that resides there. This is also the best way to get some of the best photos of these amazing animals.
Best time to visit the Park 
The best time to visit the Sariska National Park is from October to June. Aside from that, the Sariska National Park is closed to visitors from July to September. However, if you want to go for wildlife photography, etc., the section is open all year.
You can do the same thing by booking a 'hide' in one of the water holes, which provides an excellent opportunity to see the wildlife of Sariska National Park. However, you must first obtain permission from the Forest Reception Office.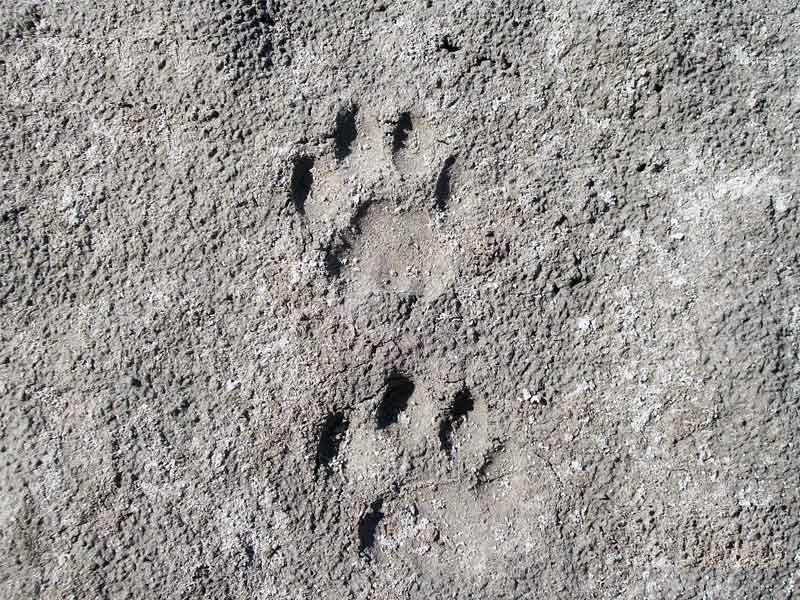 If you only see Sariska as a National Park, it's time to change your perspective! Yes, because there are so many hidden attractions in and around Sariska that you may need to add more days to your itinerary to see them all.
Fascinating forts, ancient temples, abandoned towns, and the folklore surrounding them is what you must see to say you've seen the best of Sariska. While the religiously inclined will find plenty to do in and around Sariska's temples, adventure seekers will also find plenty to do. If nothing else, take our word for it that scenic long drives are not to be missed!
Narayani Mata Temple
The Narayani Mata Temple is a revered site and appears to be India's only Sain Samaj temple. Folklore and legend trace its origins back to the 11th century when the first sati took place.
The journey to this temple is an attraction in and of itself.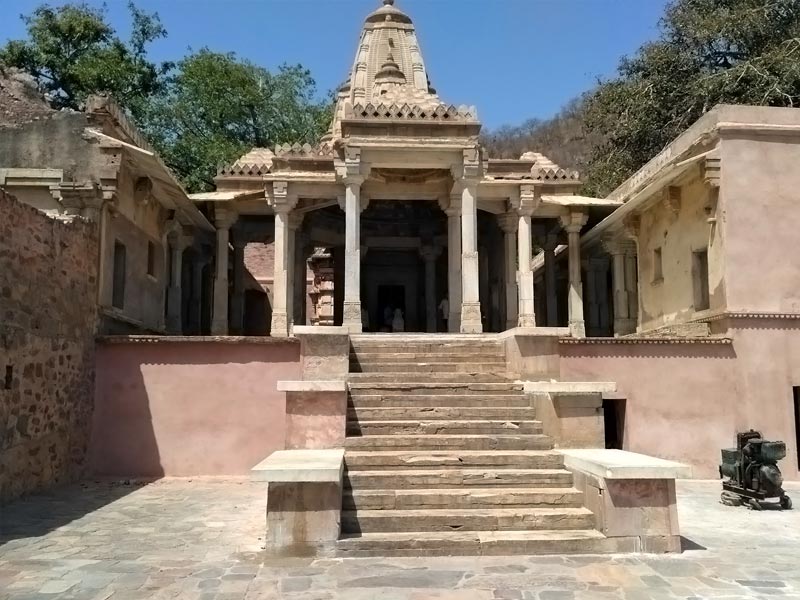 After passing through the tranquil surroundings of Tehla Lake, the dirt road winds through many switchbacks to reach a fort-like gate, with Narayani Mata Temple on the right side. A small water source with a historical legend is nearby, and hordes of monkeys sit on the opposite side of the temple as locals feed them. The spring water here is also considered holy.
Rajgarh
Rajgarh was the old capital of the Alwar rulers before it was relocated to Alwar town. It's a lovely spot with views of a picturesque valley and green wheat fields. It has a hilltop fort called Rajgarh Fort, which Raja Pratap Singh built in the mid-18th century.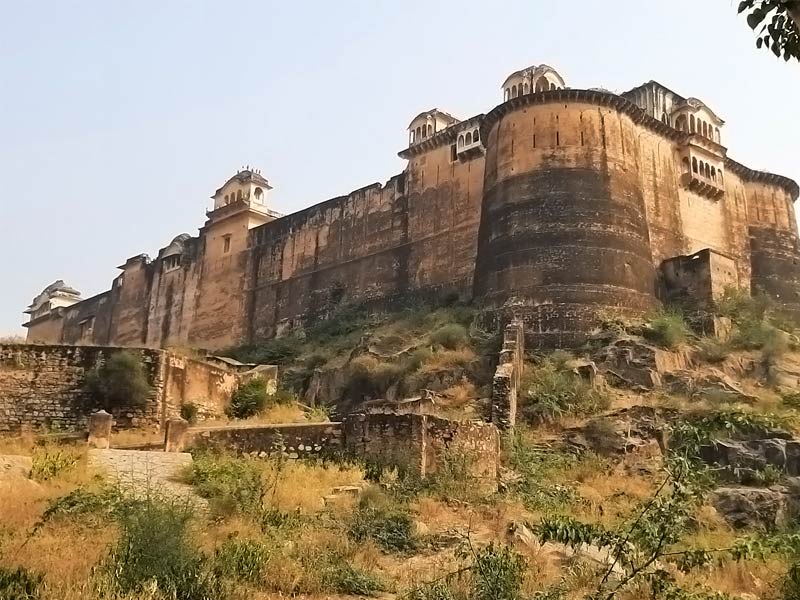 However, when Raja Pratap Singh captured Bala Qila in 1775, the capital was relocated to Alwar (in Alwar). The fort was once a summer residence and boasted a beautiful Sheesh Mahal with many frescoed walls. At present, it is an abandoned location that towers above Rajgarh town, which is located at the foot of the hill.
Ajabgarh 
History buffs will be pleased to learn that the region surrounding Alwar-Sarisk contains a total of nine forts. The surrounding landscape resembles a game of hiding and seek, with small hills dotting the Aravallis and majestic forts perched atop them. Unfortunately, the majority of the forts are in ruins and may not ven be accessible by road.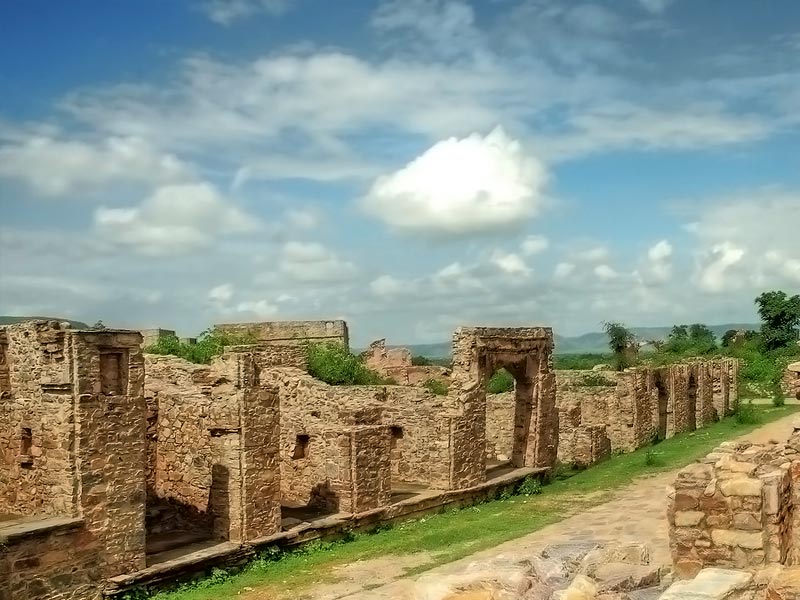 The views from near the forts, on the other hand, are guaranteed. Some private companies are attempting to resurrect Rajputana grandeur by converting these forts into heritage hotels. Exploring these forgotten treasures is best done with the assistance of a knowledgeable local guide.
Kesroli Hill Fort
Kesroli Hill Fort, near Alwar, was built in the 14th century by the Yaduvanshi Rajputs. They are also known as Khanzadas and were originally devotees of Lord Krishna before converting to Islam.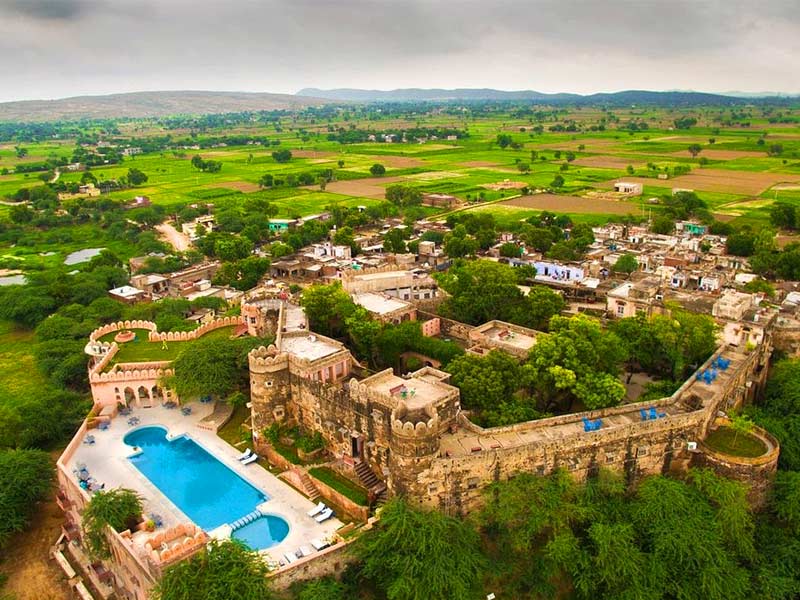 The delightful arched verandas and endless ramparts are two of the Kesroli Hill Fort's main attractions. It is now a classy boutique hotel with the distinction of being one of India's oldest heritage hotels.
How to reach Sariska National Park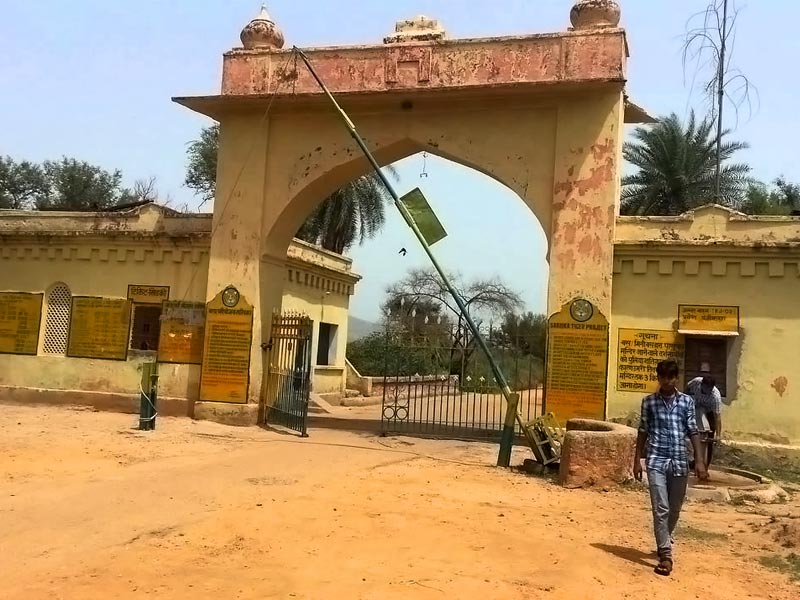 – Air: The Jaipur Airport is the closest airport to Sariska National Park. The distance between the airport and the park is 122 kilometres, which can be travelled by road or rail. There are direct bus and taxi services from the airport to Alwar, where the Park is located.
– Rail: The nearest railhead is the Alwar railway station, which is 37 kilometres from the Park. This railway station has direct connections to several major cities, including Delhi, Mumbai, Jaipur, and others.
– Road: Sariska National Park is well-connected by road, with several bus and taxi services operating along this route. Private and government buses and taxis are available from all major Rajasthan cities.