Spices and flavours dominate goan cuisine due to its location on India's west coast, along the Arabian Sea. Rice and fish curry are Goa's staple foods. The majority of the dishes include coconuts, rice, fish, pork, meat, and local spices such as kokum. Goa's cuisine is dominated by seafood such as shark, tuna, pomfret, and mackerel fish. Before 1961, Goa was a Portuguese colony, and as a result, the Portuguese influenced the majority of their cuisine.
Here continue to read about the traditional street food of Goa that you must enjoy
Gadbad Icecream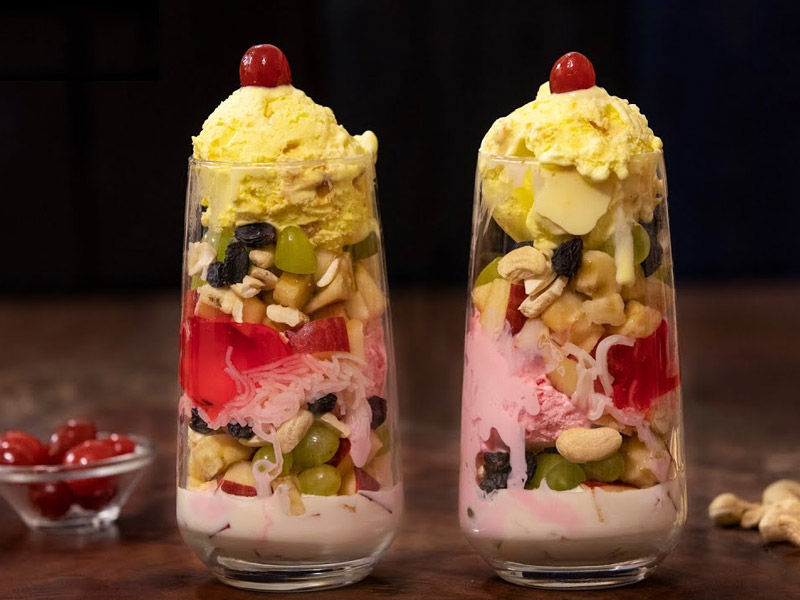 Gadbad Ice cream is must-try Goan street food. It combines two or three different ice creams served in a tall glass with falooda, vermicelli, jelly, or jam on top. It's a summer treat to satisfy your sweet tooth. It is readily available at Mapusa's Navtara Veg Restaurant and Panjim's Cream Centre.
Cafreal chicken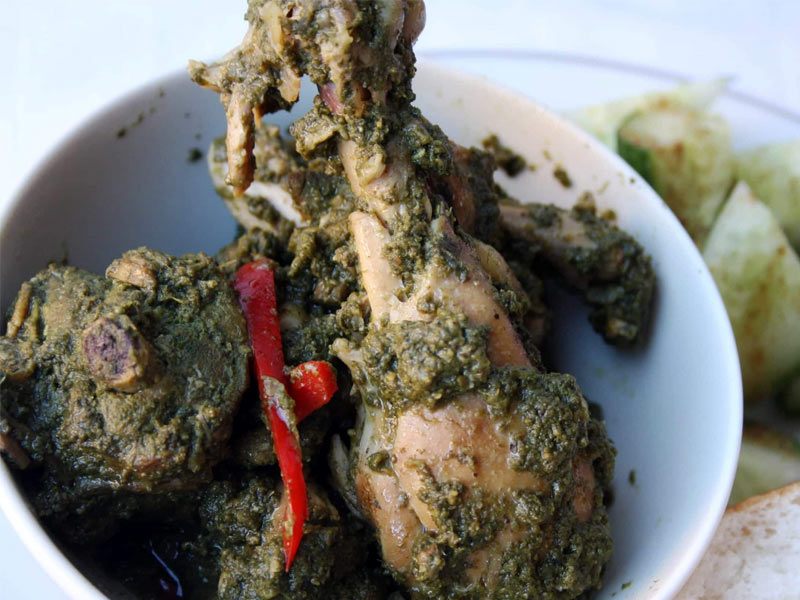 Cafreal chicken is a fiery green dish that will make your mouth water. The masala for the chicken is made by grinding green chillies, herbs, and various spices together. The chicken is then coated with this masala and fried. This Goan dish does not require any accompaniments, but it can be served with salads.
Chorizo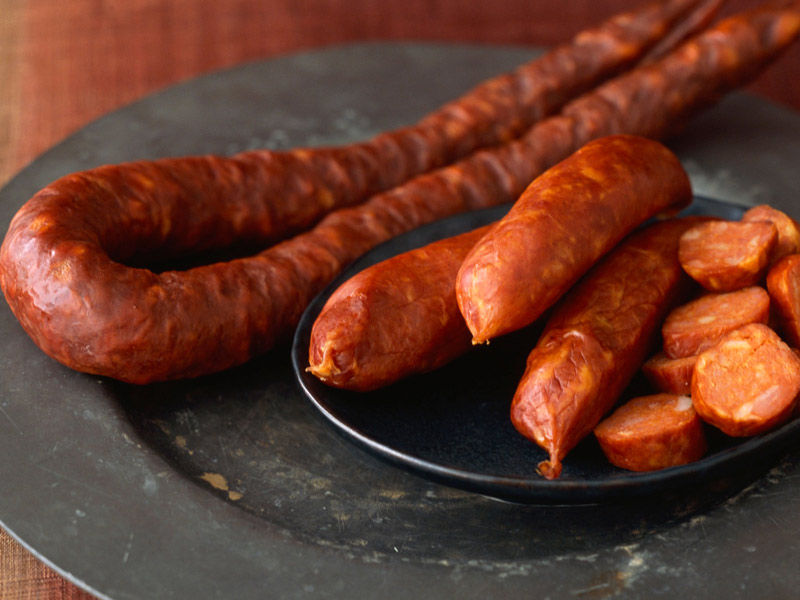 On cycles early in the morning, many vendors carrying large baskets of these spicy pork meat sausages flavoured with spices and onions/potatoes are popular among locals as breakfast or evening snacks. Chorizo is commonly consumed with bread and is widely available.
Chicken Xacuti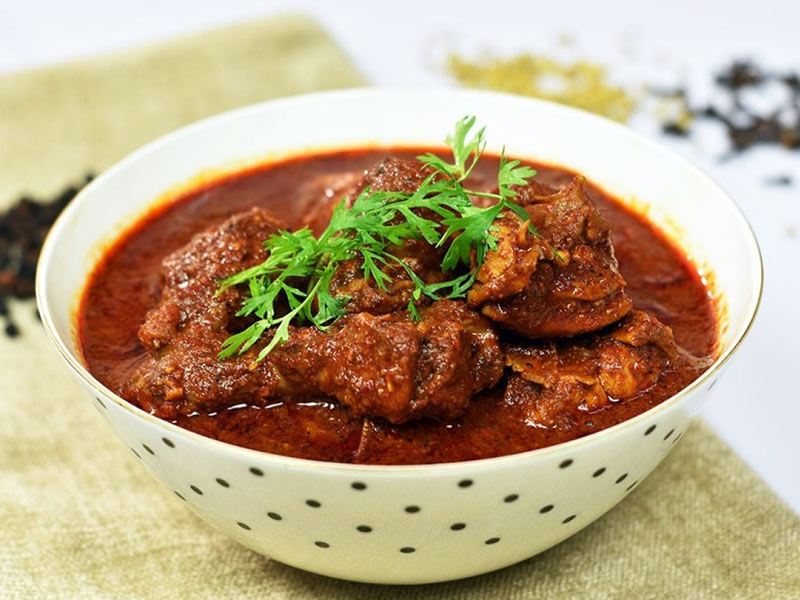 Poppy seeds and Kashmiri red chillies are used to prepare chicken Xacuti. This is yet another famous Goan dish that the Portuguese have influenced. Chicken, potatoes, onions, coconuts, chillies, and other spices are used in the Goan curry. Kashmiri chillies are used specifically because they add an intense hot flavour and colour to the dish. This is one of the most well-known Goan dishes.
Fish thali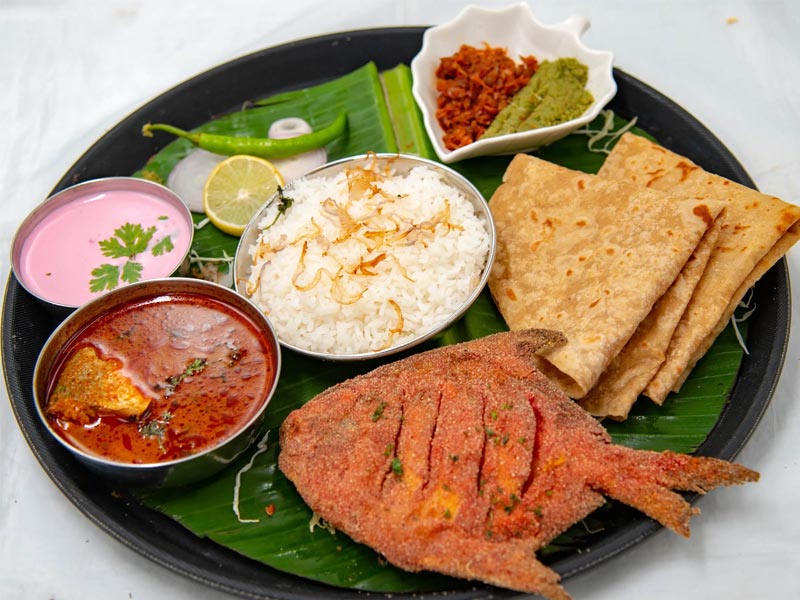 Eat like a local and experience the wonders of the sea with the Goan fish thali, a Konkan household staple. This dish includes rice, rotis, vegetables, pickles, clam fry, and various fish curries and fry. This low-cost lunch is nutritious, filling, and delicious!
Ambot Tik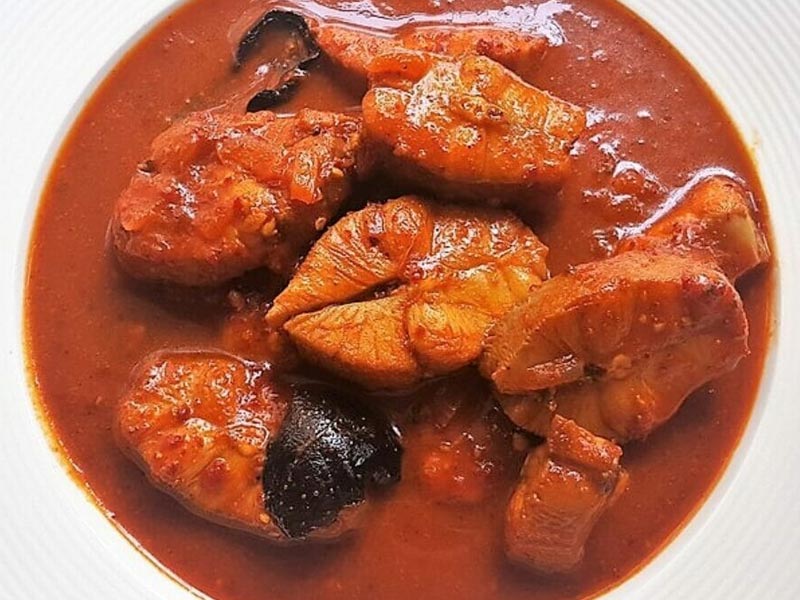 Ambot Tik is a Goan dish with Portuguese influences. 'ambot' and 'tik' means sour and spicy. Kokum (Garcinia indicia) is used to make the dish taste sour, and red chillies (Kashmiri) are used to add spice. Shark is diced and mixed with onions, tomatoes, and masala.
Sorpotel 
'Soro' is a Konkani word that means "alcohol" or "liquor." Sorpotel (also known as sarapatel) is a popular Goan dish. This dish is made with pork and beef or mutton liver. The meat has been parboiled, and the fat has been fried. Onions, garlic, the prepared masala, and other spices and herbs are added. Sorpotel can be consumed on any day, but some people prefer it for breakfast.
Feijoada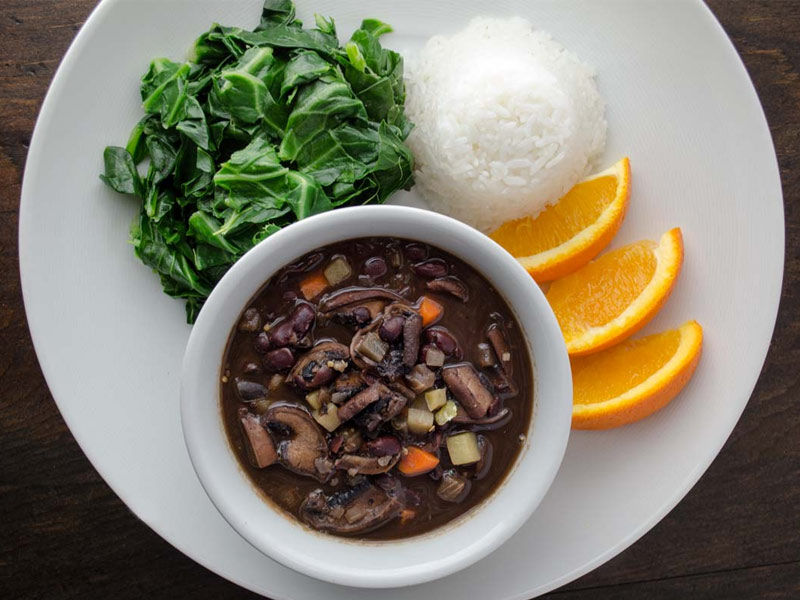 This dish is a red bean and pork stew. Goan feijoada is a Portuguese-inspired dish. Salted pork, masala, and red beans are combined and fried to make this dish. Coconut milk can be used in place of water in the gravy to add a unique flavour and a thicker consistency. Goan feijoada is traditionally served with rice or pois.
Sorak
Sorak is a simple vegetarian curry popular in Goa during the monsoon season. Curry is made up of spicy masala, onions, and tomatoes. Sorak goes well with hot steaming rice or dry fish.
Samarachi Kodi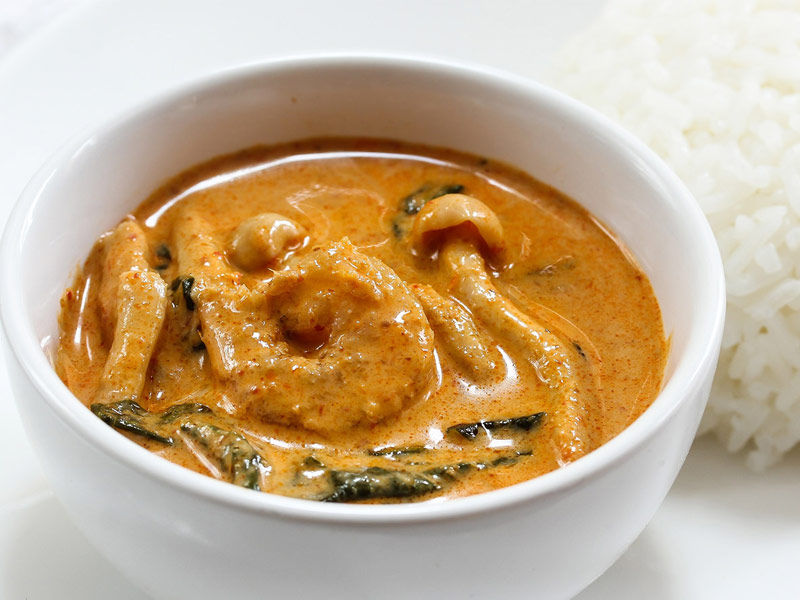 Samarachi Kodi is a dish made during the monsoon season. It's a prawn curry that's dry. The main ingredients in a spicy, tangy masala are dry prawns, onion, coconut, tamarind, and tomatoes. To give it the traditional flavour and texture, coconut milk is added. Some people substitute Bombay ducks for prawns. Samarachi Kodi is best served with hot rice and a pickle.
Prawns Xeque Xeque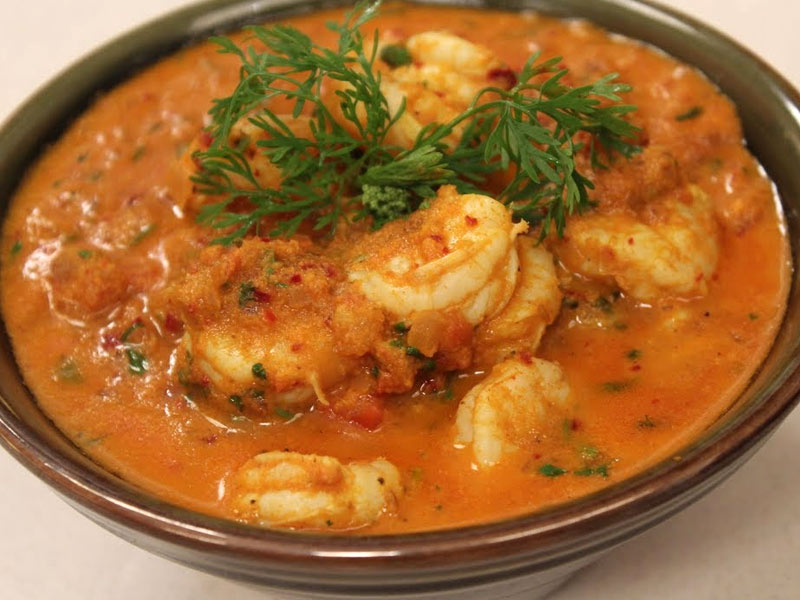 Prawns Xeque Xeque is a traditional Goan dish consisting of prawns, coconut milk, tomatoes, green chillies, and onions. The masala is combined with prawns and cooked with onions, garlic, and tomatoes, and the coconut milk is gradually added. This Goan dish goes well with Sannas, dosas, or fugias.
Patolea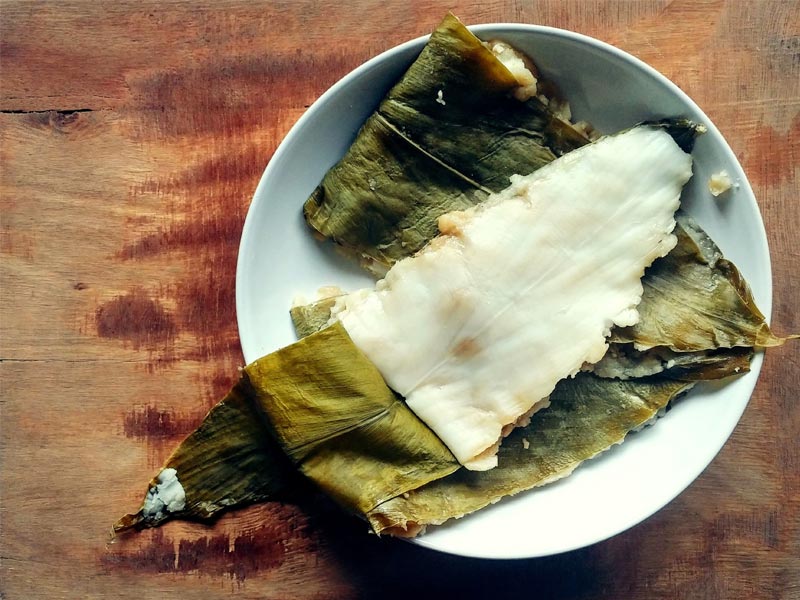 Patolea, also known as 'pathayo,' is a sweet dish that can be eaten with tea. Goan red rice is combined with tamarind leaves to make this dish (Haldi ka patta). A coconut, Goan jaggery, and cardamom filling are prepared and stuffed inside the leaves (lined with rice paste). The leaves are then wrapped and, it is steamed for 20 minutes.
Crab Xacuti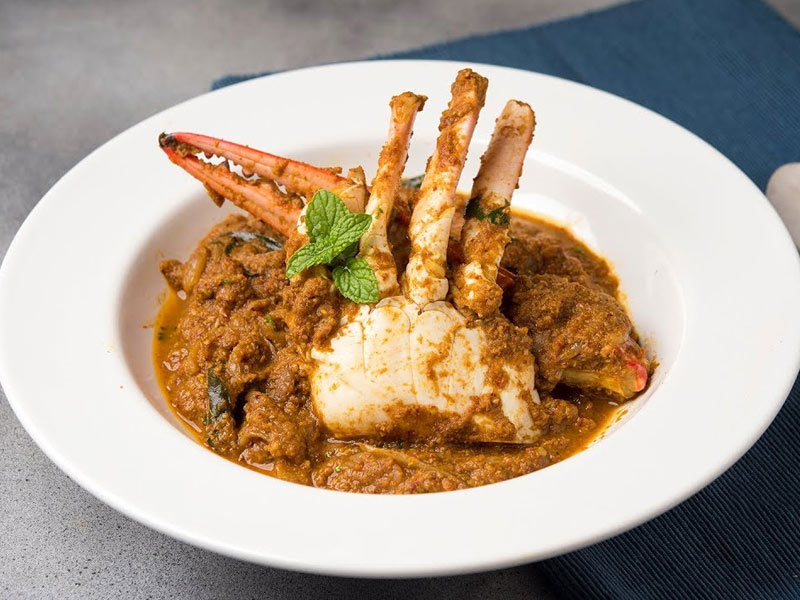 Crab Xacuti is a popular Goan dish. This dish is prepared in the same manner as Chicken Xacuti. However, the crab claws must be carefully removed before proceeding, and the crabs must be boiled for 15 minutes before proceeding. Eggs can be added to the curry to make it thicker and fluffier.
Ras Omelette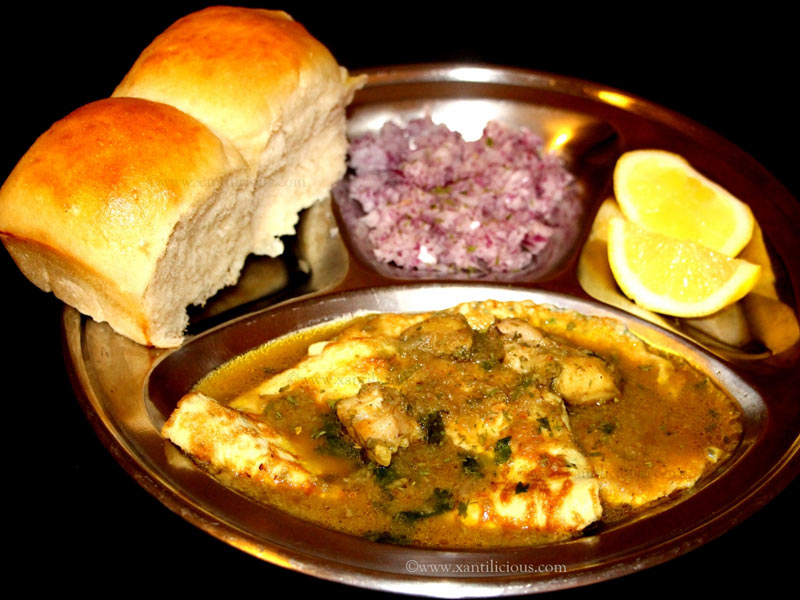 Omelette Pav is a dish that is highly popular in Goa. Ras Omelette, which is a conventional omelette served with some chicken curry, is much more popular. This is available at Ravi Ras Omelette in Panjim for a very low price. You'll be returning for more of this delectable meal.
We recommend that you sample the cuisine items described above if you want to explore Goa's street food scene. They're tasty, inexpensive, and will leave you wanting more.