Vattakanal, near Kodaikanal, is a lovely Western Ghats hill station. Vattakanal is a small hamlet on the western fringe of Tamil Nadu, around 7-8 kilometers from Kodaikanal.
It is located at a height of about 2011 meters. In Tamil, 'vatta' means circle, but 'Kanal' means forest. Vattakanal is popular among Israeli tourists, as seen by the hippy atmosphere and food offered at cafes.
Vattakanal Highlights
Vattakanal Falls 
These falls are a stunning sight to behold and will lure those who choose to visit. You'd be mesmerized if you stayed in this magnificent lap of nature, paying close attention to the calming sound of water hitting the rocks as birds chirp in adjacent trees! This location is perfect for a picnic with friends or family.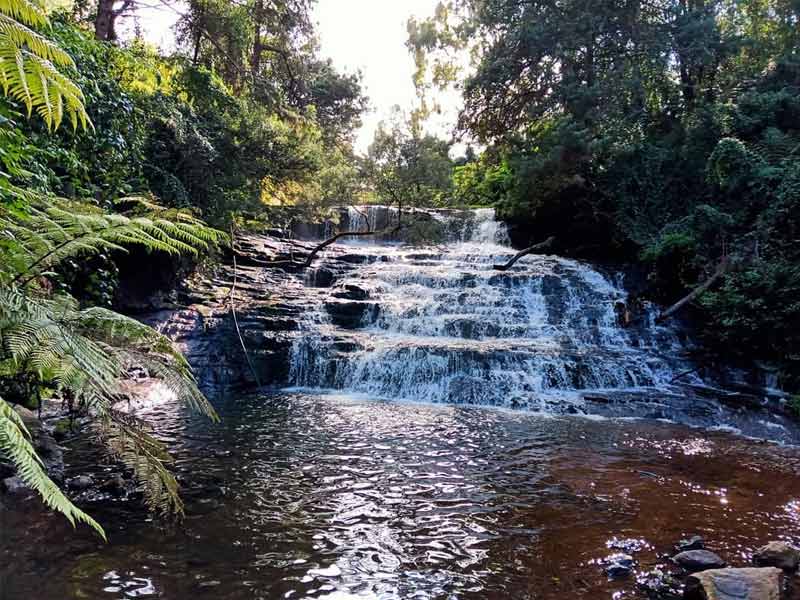 Furthermore, the beauty of these falls is enhanced during the monsoon season, when the falling waters make a clear, chilly pool in which some tourists choose to swim! These falls, located approximately 3 kilometers from Vattakanal, should be your top priority if you plan to visit Vattakanal, try nature photography, or simply rest.
Vattakanal Shola Tree Nursery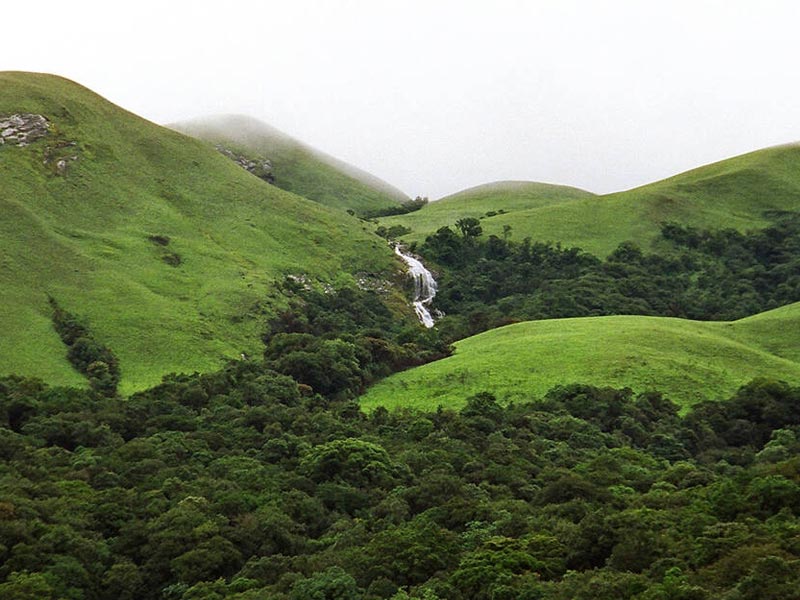 If you're fascinated by the rich flora of Vattakanal during your visit and want to learn more about it, Vattakanal's Shola Tree Nursery is the place to go. The Vattakanal Conservation Trust maintains this nursery, which houses native shola trees and distributes and plants them throughout the hamlet. There are also hundreds of unique plant species here. There is also a glasshouse at the nursery. If you enjoy the outdoors, this is an experience not to be missed.
Dolphin's Nose 
Dolphin's Nose is a half-hour downhill trip for people who are light on their feet. It is essentially a rock projecting from the mountain. Standing on its thin surface and looking down at the valley below, you are both terrified and awestruck.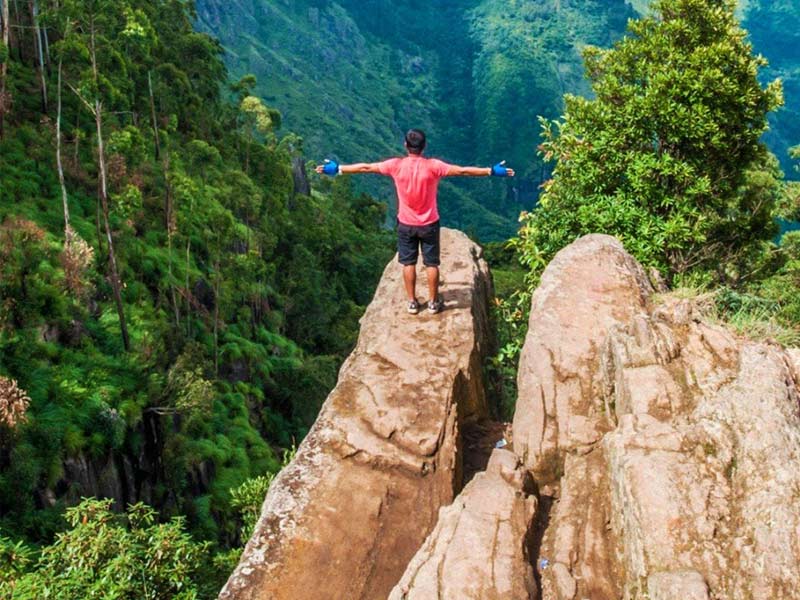 When the mists are thick, the experience becomes downright eerie, yet on a clear day, you can see a huge area of hills as well as the town of Periyakulam. As with other places in Vattakanal, the most memorable and picturesque trips should be conducted in the early morning hours. Overall, Dolphin's Nose has come to represent the exhilarating yet awe-inspiring experience that Vattakanal can provide!
Echo Point 
Echo Point, a ten-minute walk from Dolphin's Nose, is yet another amazing viewing point on Vattakanal. As the name implies, you can scream your name here and the hills will echo it back to you! It's an unsettling but intriguing experience.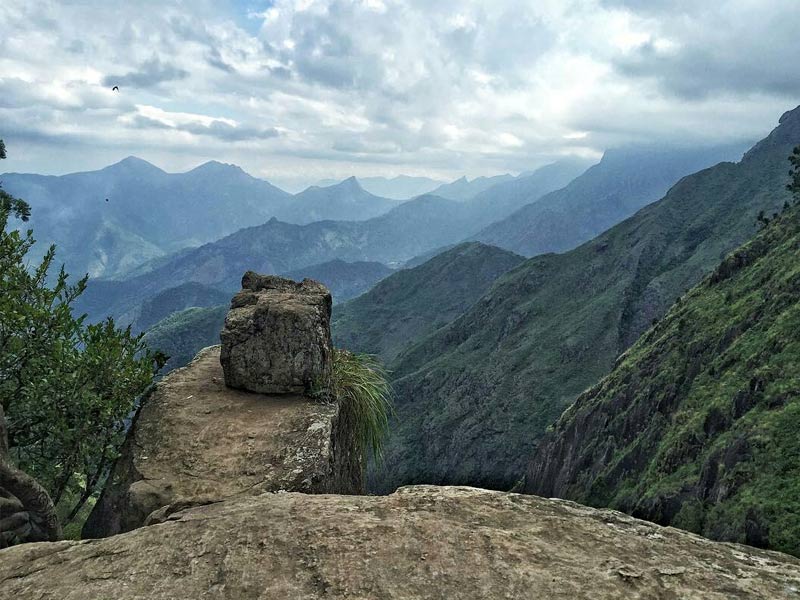 Even though it overlooks towering mountains and distant valleys, the view is nonetheless spectacular. The trail to this point is surrounded by shrubberies and plants, so keep an eye out for them and pick a couple of ripe Avocados direct from nature's gut!
Trekking 
Vattakanal, located at an elevation of around 6650 feet, is abundant in regions that need walking to reach.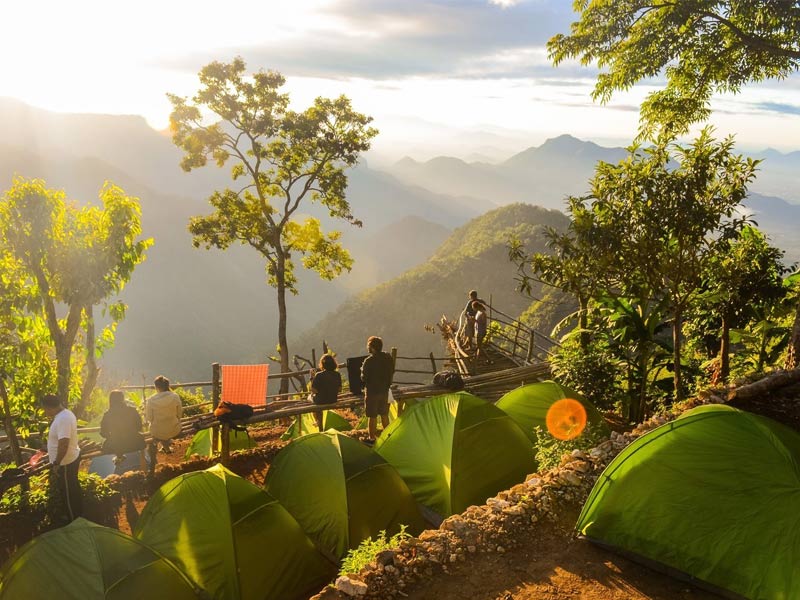 Trekking is the only way to visit the hamlet's numerous vantage spots, whether going atop a cliff to obtain a view of clouds below or reaching for an obscure nook that overlooks far verdant Palani hills in the distance. So dress comfortably, bring plenty of water, and prepare to travel since this place rewards those who are willing to put in the work!

When Is the Best Time to Visit Vattakanal? 
The greatest time to visit Vattakanal is during the summer, which mean that April through September is ideal. During these months, the temperature stays between 10 and 20 degrees, making for nice if slightly cool weather. Given the altitude of Vattakanal, winters can be extremely harsh, with temperatures dropping below five degrees.
Vattakanal Travel Advice
For the trek, dress comfortably and pack light. 

Make sure your shoes are not prone to slipping since this will make the walk less jarring, especially during the monsoon season. 

It's not uncommon to come across wild bison in this area. Be quiet and keep your distance from them so they don't become agitated. 

Keep in mind that network connectivity is an issue in Vattakanal, so make crucial calls and emails before arriving at the hamlet. 

If you're taking children to Dolphin's Nose, make sure they're safe. 

It is not advisable to go for a nighttime walk in the woods.

When early morning travel is preferred, severe mist might obstruct visibility while walking. 

Eat small meals before trekking so that the physical exercise is not to taxing on the body. 

Do not litter in the woods. 

It is recommended that you bring plenty of warm clothing and rain gear
How to Get to Vattakanal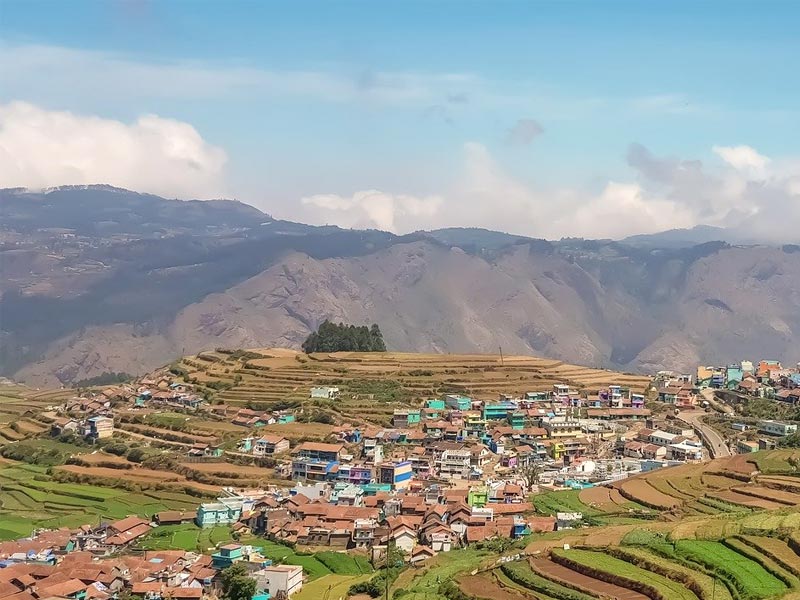 Via Air: The nearest airport to Vattakanal is Coimbatore, from whence a cab to Kodaikanal can be taken. 
Via Road: Vattakanal is accessible by road to Kodaikanal. At a distance of roughly 7-8 kilometers, one may either walk or hike all the way to the hamlet or take one of the many buses that run through the area. These buses can be found at the Kodaikanal bus station. Cabs are also available, and the fare to Vattakanal is INR 400.

Shopping and food 

Vattakanal has a plethora of cafes and restaurants where you may not only eat a cuisine of your choosing but also gaze out at distant cliffs and valleys. There are numerous places where you may visit and feast on diverse Middle Eastern cuisines because it is a sanctuary for Israeli tourists.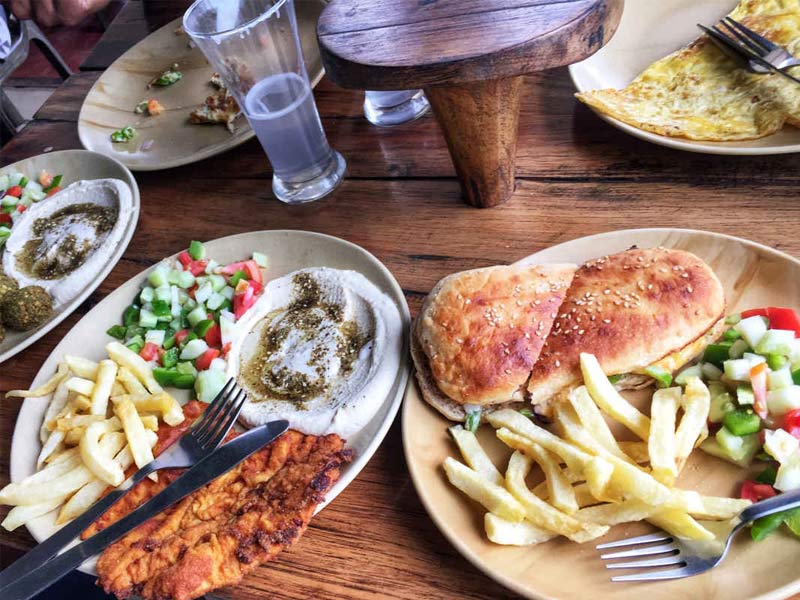 Falafels and Shakshouka (an Israeli egg preparation) are popular among travelers. There are also lots of Indian foods available, including but not limited to South Indian specialties like dosa, vada, sambhar, and so on. Ginger lemon tea and the renowned South Indian filter coffee are two refreshments that people like in the cold. These and other feasts are best offered at tourist favorites Altaf's Cafe, Shola Cafe, and Muncheez, among others. 
Vattakanal is not a shopping location in the traditional sense. However, the village is full of riches that you'll want to take home with you. Among these are locally grown coffee and tea, as well as fruits such as avocados, egg fruits, fresh apples, and so on.