Vembanad Lake, also known as Vembanadu Lake, is a body of water in Kerala that stretches over multiple districts, including Kottayam, Alleppey, and Kochi. Vembanad Lake in Kottayam, Kochi Lake in Kochi, and Punnamada Lake in Alleppey are the names of the lake in these distinct districts. Because the lake is mostly located in Kochi, it is known as Kochi Lake. This section of the lake is likewise surrounded by islands. The entire region is known as the Vembanad wetland, which also includes the Vembanad hinterlands.
The Vembanad Lake has significant amounts of pollution in some areas. However, the majority of the lake appears to be untouched. The lake is home to a variety of migrating birds and over a hundred distinct species of birds. The lake also includes the Kumarakom Bird Sanctuary on its east coast, which is a popular tourist destination. The Vembanad Lake, located in the middle of the famed Kerala backwaters, is brimming with houseboats, which are ideal for drawing even more people to the wetlands. 
The beautiful Vembanad Lake obtains its water from Kottayam's extensive canals and rivers. Boating, fishing, and other sports are available in this region. Kumarakom Tourist Village has developed several boating villas and created several holiday packages for visitors. This location is also a popular picnic site for visitors from nearby cities. This lake is supposed to be blessed by the gods themselves during the annual Onam festival.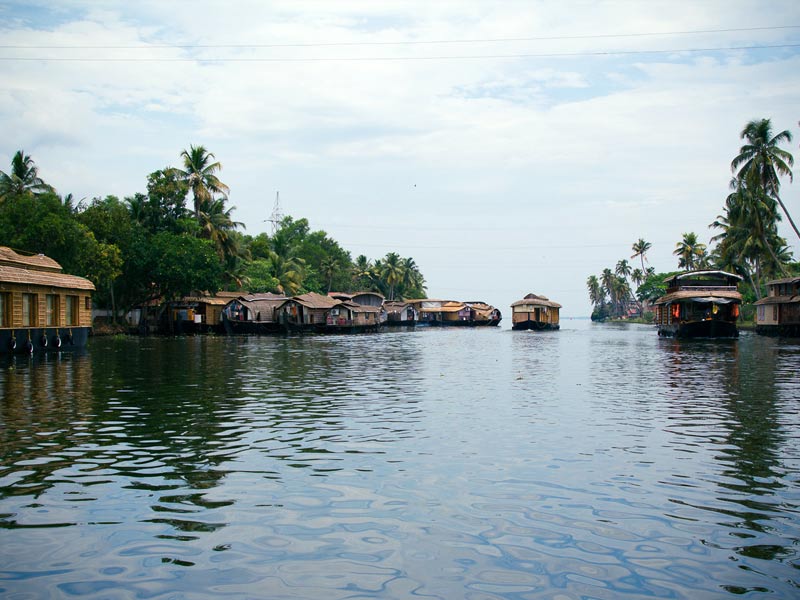 Vembanad Lake Map
Vembanad Lake is located on the boundary of Kottayam, Alleppey, and Kochi on a map, and it is significantly spread out throughout these three districts. As previously said, the Vembanad Lake in Kerala's largest lake, with a maximum length of 96.5 kilometers, a maximum width of 14 kilometers, a depth of 12 meters, and a massive surface area of 2033 square kilometers. The Vembanad-Kol Wetland is the official name for the region that the lake covers, including Pathiramanal island, Perumbalam island, Pallippuram island, and the islands that it hosts.
The Kuttanad Development Scheme created the Thenneermukkom saltwater barrier, which is a unique feature of this lake. This 4108-foot-long barrier helps keep seawater from entering Kuttanad's lowlands. Farmers have benefited from this barrier since it has reduced soil salinity and increased the area's fertility. It separates the lake into two sections, one with brackish water and pure water from the rivers that flow into it.
Tourism in Vembanad Lake
This lake is known for its tranquil environment and breathtaking views of the lake and surrounding countryside. Many visitors go from all over the world to view India's biggest freshwater body. They also come to see the 10 rivers that flow into the lake. People come here to spend time with nature and their loved ones. Many people gather here for a picnic with their family and friends from neighboring cities and villages. Some of the sports that people love to play by the Lake include badminton and cards. A bird refuge is also located near this lake. Many people come to see the unusual and exotic birds and flora that are kept there.
Here are some activities you can do when you're visiting the Vembanad Lake
Boating
Vembanad Lake in Kerala is a large lake covering a huge area and providing guests with a wonderful boating experience. During a visit to Vembanad Lake, boating is an activity that must be missed. The quiet lake, with its calm waters and enticing surroundings, will inspire you to write poetry. To summarise, it is a fulfilling experience that provides the greatest serenity and satisfaction. You may select between a Day Boat Tour and a Night Boat Tour, according to your preferences. While rowing across the lake, you can stop at neighboring markets and stores to buy souvenirs, native handicrafts, and other items to take home with you. On the journey, you may also indulge your taste buds with some delectable local cuisine. During your night trip, though, you may take in the breathtaking sunset ride, which is certainly a sight to behold.
Bird Watching
The Vembanad Lake in Kerala is a naturally moist and rich region. This location is suitable for the survival of both vegetation and animals. Birds enjoy the comfort and plentiful supplies in this location, which has a favorable environment throughout the year. On the coast of this lake lies the tourist-friendly Kumarakom bird sanctuary in Vembanad, Kerala. Every year, visitors flock to this location for bird viewing. Many waterfowl, cuckoos, owls, and egrets can be seen often. The location also provides an excellent opportunity for photographers to hone their talents while photographing birds in their natural environment.
Houseboats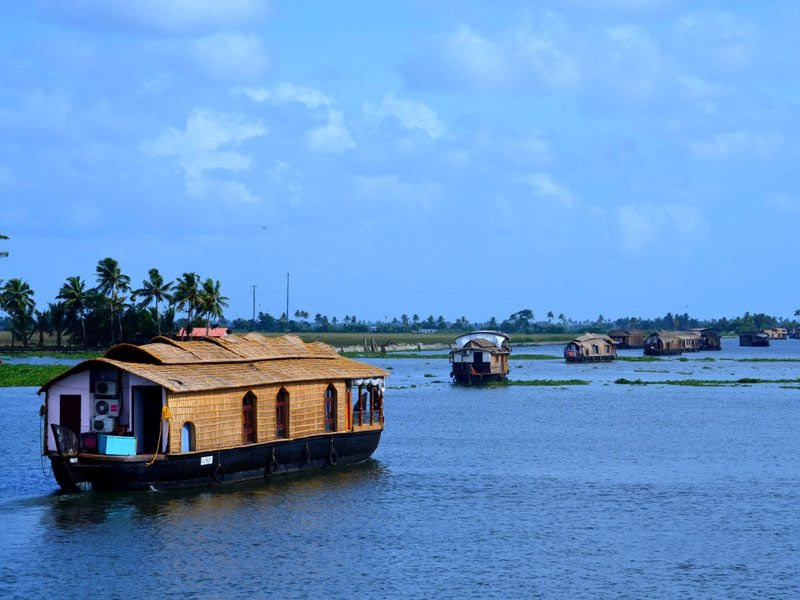 The difference between gazing at the lake and staying at the lake is significant. Only if you choose to stay at Vembanad Lake in Kerala can you enjoy its breathtaking beauty. A houseboat stay also assures that you have access to the lake's undiscovered parts. A multitude of these houseboats will entice any visitor entering the lake. You'll find it amusing to learn that these houseboats are built of jackfruit tree wood and coconut fiber. There are boats available with one to four bedrooms. The best thing is that these boats are equipped with all of the latest facilities, like air conditioning, sundecks, massage services, and spa treatments.
The ideal time to visit Vembanad Lake
Visiting Vembanad Lake during the winter or tourist season is the best time to do it. Vembanad Lake transforms into a beautiful place from September to March. The lake provides a safe boating and fishing experience throughout this season due to the good weather and inviting atmosphere.