Verinag is a town and notified area committee in the Anantnag district of the Indian state of Jammu and Kashmir. It is around 26 kilometers from Anantnag and about 78 kilometers from Srinagar, the summer capital of the state of Jammu and Kashmir.
Verinag is also the first tourist destination in Kashmir Valley when traveling by road from Jammu, the winter capital of Jammu and Kashmir, to Srinagar, the summer capital of Jammu and Kashmir. It is located at the entrance of Kashmir Valley, immediately after passing through the Jawahar Tunnel.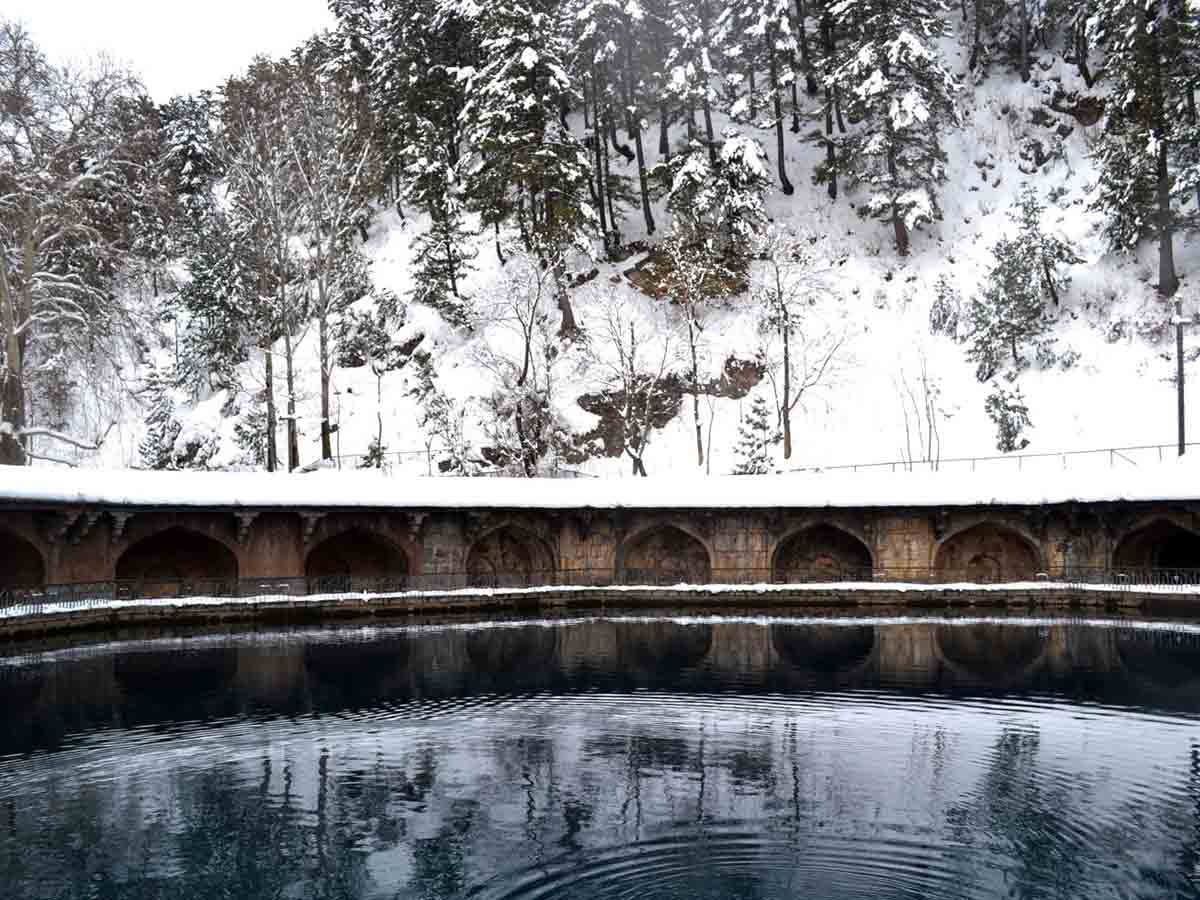 Verinag Spring, after which the town is called, is a popular tourist destination. Verinag Spring has an octagonal stone basin and an arcade encircling it that was erected in 1620 A.D. by Mughal emperor Jahangir. Later, his son Shah Jahan created a lovely garden close to this spring. This spring is well-known for never drying up or overflowing. Verinag Spring is also a key source of the Jhelum River.
Verinag spring, located in Verinag town, flows from a steep scarp of a mountain spur and is said to be the source of the Jhelum River. It's at the bottom of a hill surrounded by pine trees and evergreen plants.
Around the spring, the Mughal Emperor Jehangir built an octagonal tank of sculptured stones, for which carvers were imported from Iran. Jahangir also developed a garden near this pre-Islamic religiously significant natural spring. The octagonal tank and garden were created in 1029 Hijri or 1620 A.D., as engraved on a stone slab placed into the spring's southern wall.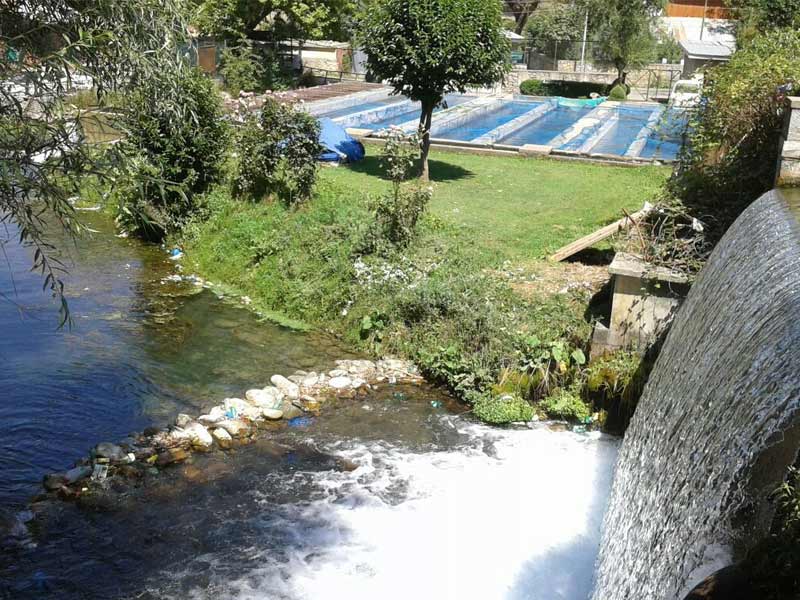 The water is gathered in an arched pool and then travels down a 300-yard canal to the Bihat river. Jahangir desired to be buried at Verinag Gardens, but his wife, Nur Jahan, refused. Nothing of the pavilions that originally adorned the region exists now. 
According to tradition, goddess Vitasta (Jhelum) planned to take her rise from here, but when she arrived, Shiva was already here, so she had to return and take her rise from Veravurthur, a spring about a mile to the north-west of this location. Virah means 'to return' in Sanskrit, and nag means a water spring, and it got its name since Vitasta had to return from this location.
Verinag spring began as an irregular and shapeless pond, with water flowing out from various spots in it and spreading out to form a little marsh. The emperor Jahangir, whose aesthetic sense for polishing nature's beauty is well known, observed this and immediately resolved to improve it.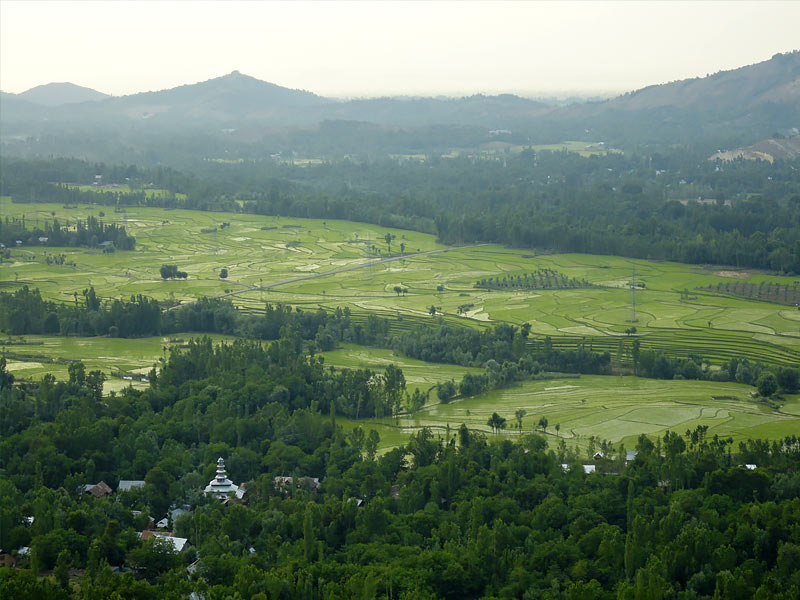 He surrounded it with an octagonal tank of sculptured stones, in which all water was collected. The water garden and the octagonal tank around the spring at Verinag were finished in 1620 A.D., or 1029 Hijri, during the 15th year of Jahangir's reign.
Seven years later, Jahangir's son Shah Jahan, who was no less a devotee of natural beauty, built cascades, and aqueducts in straight lines around and around the exquisite garden that he had created to enhance the beauty of the setting in front of the spring.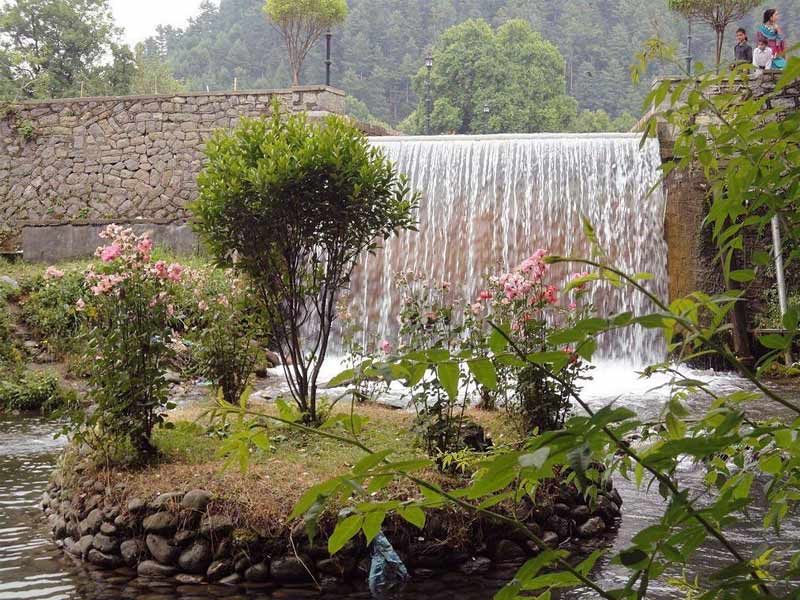 He also constructed hot and cold baths to the east of this garden, just outside of it, of which little remains. The spring is the primary source of the powerful Jhelum River. An octagonal spring contains crystal blue water that is home to a variety of large fish.
History and Persian sculptures on the walls surrounding the spring explain the narrative of how this large source of underwater spring is contained without disclosing its design.
Sightseeing Locations in and near Verinag: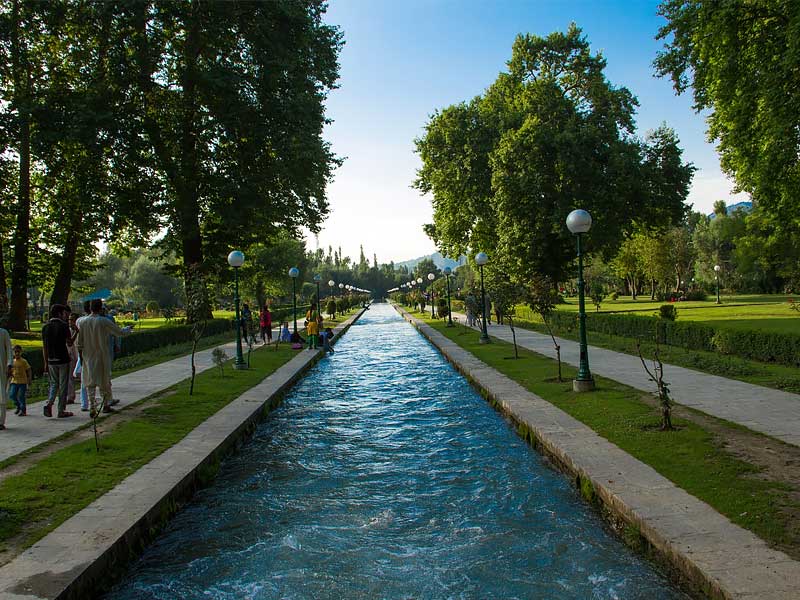 Verinag has several tourist attractions. One of the advantages of making Verinag the focus of your holiday is that it is central to many lovely spots in Kashmir. Verinag is adjacent to Jammu, Patnitop, and Anantnag. From Anantnag, you could visit the Martand Sun Temple, the Bahu Fort and Mansar Lake in Jammu, and Sanasar Lake and Nathatop near Patnitop.
Martand Sun Temple: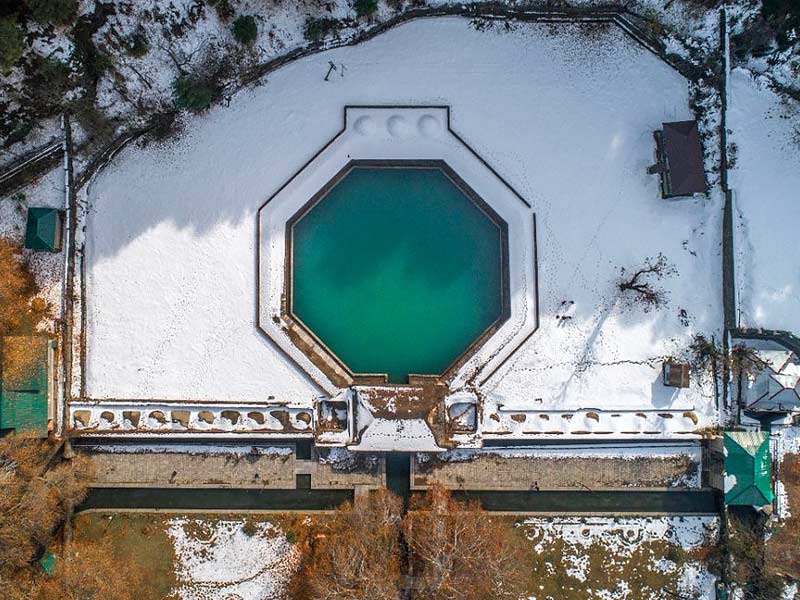 This magnificent monument, devoted to the sun god, was built between the seventh and eighth centuries AD. It was constructed during King Lalitaditya's reign. The temple is an excellent example of ancient architecture and also demonstrates the skill of the artisans. The temple also provides a panoramic view of Kashmir's valley.
Syed Shab Masjid :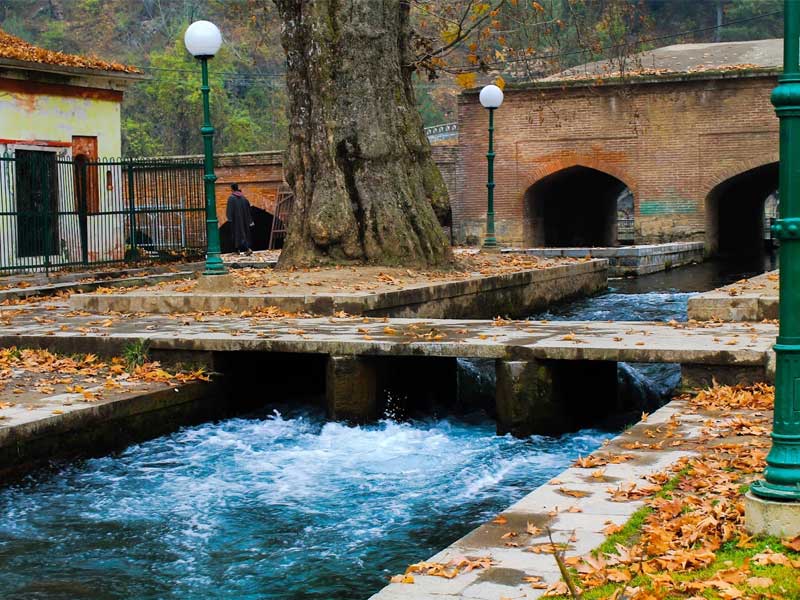 The Masjid Syed Shab is a popular tourist attraction. It is located in Martand Plateau at the base of Anichteep. The mosque was established in memory of Hazrat Syed Mohammed Inayat-Ullah Qadri Samnani, who arrived in Kashmir in 1528 A.D. from the Central Asian city of Shaman. This is a hallowed site for Muslims, who come here on the 8th of Shaban, the saint's death anniversary.