Waichin Valley is a 4-kilometer hike from Malan Village that provides panoramic views of the surrounding mountains. Waichin Valley, also known as Magic Valley, is located above Malana village in Himachal Pradesh. The valley maintains true to its name and weaves a spell for visitors with its position, snow-capped mountains, gorgeous waterfalls, and areas of pine and coniferous trees all around. Because of the severe temperatures and inaccessibility, this Himalayan valley with stunning scenery, located at 2700 metres above sea level, is seldom populated.
Waichin Valley is part of the Parvati Valley Region, however compared to the other locations in the region, it is less visited and overlooked by the public.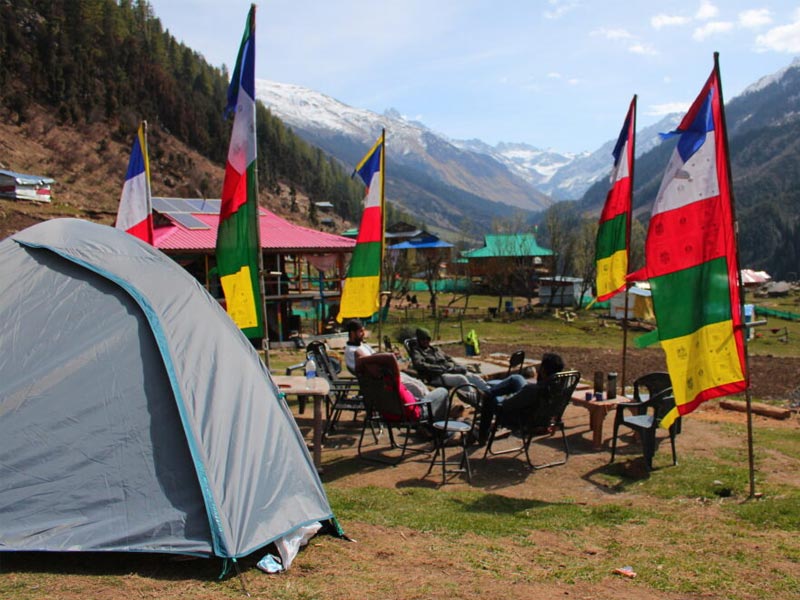 At that altitude, you can also view the Waichin valley rural life up close. The village has a population of roughly 100 to 200 people, and they must journey down to the Jari to get supplies. During the day, you'll see ladies and men working on their farms or heading into the forest to transport woods with a basket on their backs, while tiny children play around the house. There are a few camping areas as well, giving you the opportunity to sleep beneath the stars. After receiving authorization, you can rent a tent or set up your own.
It is a popular destination for hikers. The walk, especially in the winter, becomes entirely engulfed in snow, making it hard for amateurs to finish. The location is also ideal for bird lovers, with Cheer Pheasant, Kaleej, and Koklas clearly visible. Waichin Valley is rich in scenic landscapes, waterfalls, and other natural wonders. As a result, this location is a photographer's dream come true if they want to take some stunning photographs.
Activities 
Camping: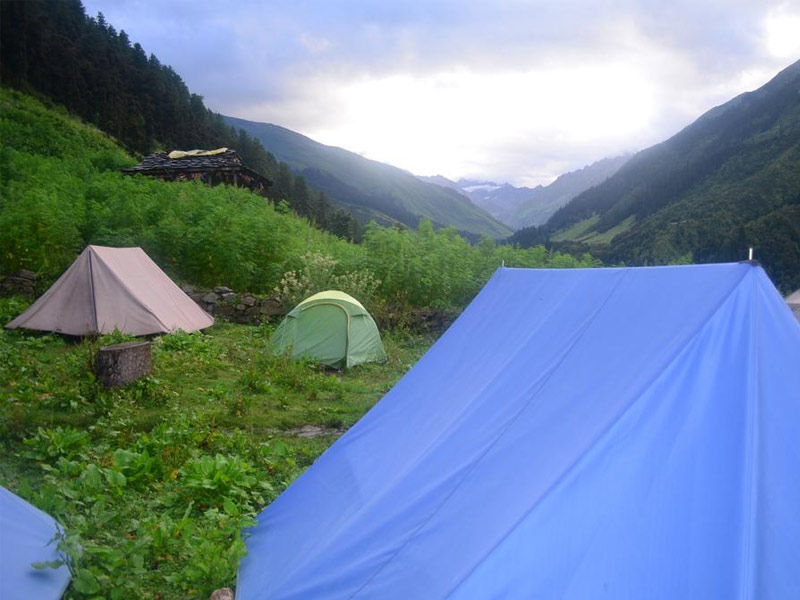 Waichin magical valley is for all those who wish to get closer to nature and enjoy a night beneath the stars or a breakfast with a view. Two to three camping spots are available. In the evenings, one may enjoy bonfires and have a good time with friends and even strangers. Cooking for yourself and others is another option.
Trekking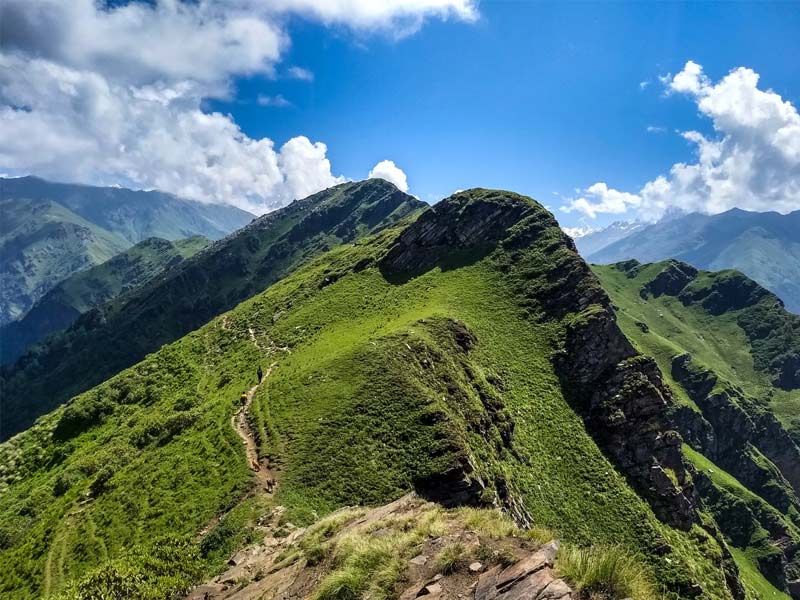 Waichin Valley is the place to go if you enjoy the mountains and want an adrenaline rush. Because Waichin valley lacks adequate transportation, visitors will have to hike 4 kilometres upwards from Malana Village. Without a doubt, this is not a simple walk, but it is worthwhile. While ascending up, you may take breaks and see the beautiful scenery.
If you intend on staying in the valley for a longer time, you may explore other tiny hiking routes in the area and search for hidden gems such as waterfalls.
Bird Watching 
Birding For avifauna aficionados, bird viewing in Waichin Valley is a dream come true. The bird viewing experience in this area is fantastic, with a beautiful backdrop of Himalayas and woods. Wake awake to a new day in which does not exist and birds serve as your alarm clocks. Cheer Pheasant, Kaleej, and Koklas are some of the most prevalent birds.
Photography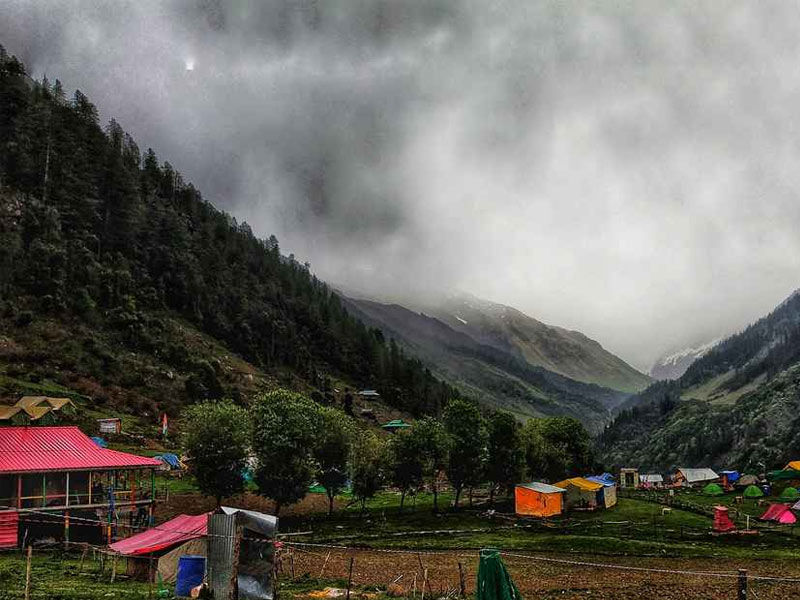 The Waichin Valley is a photographer's dream come true. Photographers could not wish for a better location to capture some strange nature images. This valley, with its stunning views, is ideal for travel bloggers looking for Instagram-worthy photos. Villagers here aren't camera-shy, so you'll have plenty of chances to extend your horizons and capture the cultural component of this region.
Waichin Valley Cuisine 
Indian cuisine is the only choice for visitors at the campgrounds. Rajma chawal is a popular local cuisine that can be found in all the camps. Because of the remote location and terrible weather, there are few food alternatives available.
There are no cafés or other food establishments in this little town of less than 100 people, but there is an endless supply of tea and Maggi. Consume as many cups of tea as you desire from the nearby establishments.
When to go? 
The weather in Waichin Valley is frigid all year round. From August through early November, however, is the greatest time to explore Magic Valley. It is the time when the rainy season ends and the winter season begins. The visibility level rises and the temperature is acceptable throughout this season, making it ideal for sight-seeing.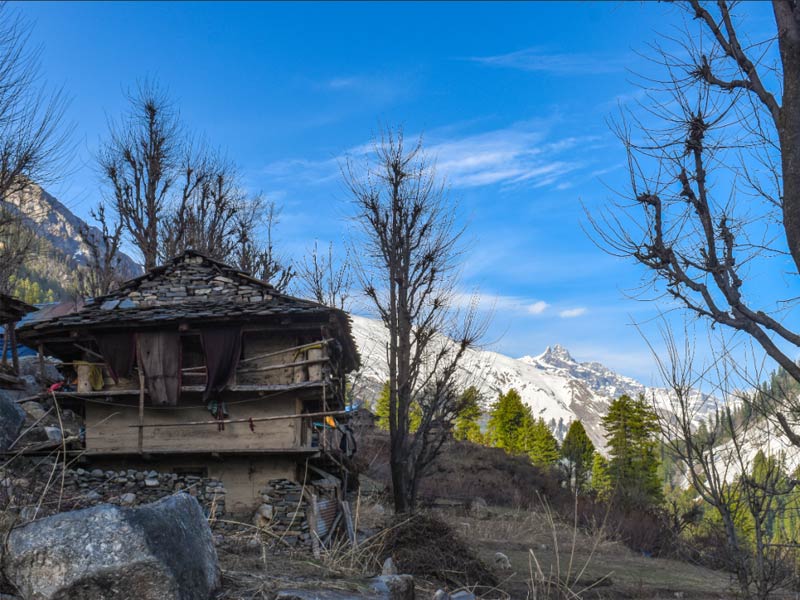 How to reach?
By air: The closest airport to the valley is Kullu–Manali Airport in Himachal Pradesh. Travelers will need to take road transportation to get to the valley once they arrive.
By train: Purchase a ticket from New Delhi to Joginder Nagar Railway Station, the nearest railway station to Waichin Valley, which is also around 129 kilometres away. Take a bus or a taxi 125 kilometres from the station to Malana Village. The rest of the journey will have to be walked.
By road: From New Delhi, take a bus or a taxi to Bhuntar. At Bhuntar, change buses and travel to Malana Village. Hire a cab from Malana to a dam location, which is 3 kilometres away. Once you've arrived at the dam, you'll want to have a look around.