The day has come for fans of the Ogre's son's anime adventures, as Netflix has published the latest season of Baki Hanma, the hard-hitting franchise founded by Keisuke Itagaki in 1991. With the manga having over 143 volumes to date and continuing to tell the story of the son who is looking to take the title of world's strongest from his father, the latest season on Netflix is twelve episodes of insanity that features some of the series' biggest battles and strangest opponents to date.
It's no secret that Netflix trashes whatever previous series it gets its hands on, with many anime titles notably suffering, with the most recent "Ghost in the Shell" being the biggest letdown. However, the quality of "Baki Hanma" has not been that poor and the violent conflicts amongst monster characters aspect has been carried out fairly amusingly. Until now, until the third season, which translates the third half of the manga in the most tedious way conceivable.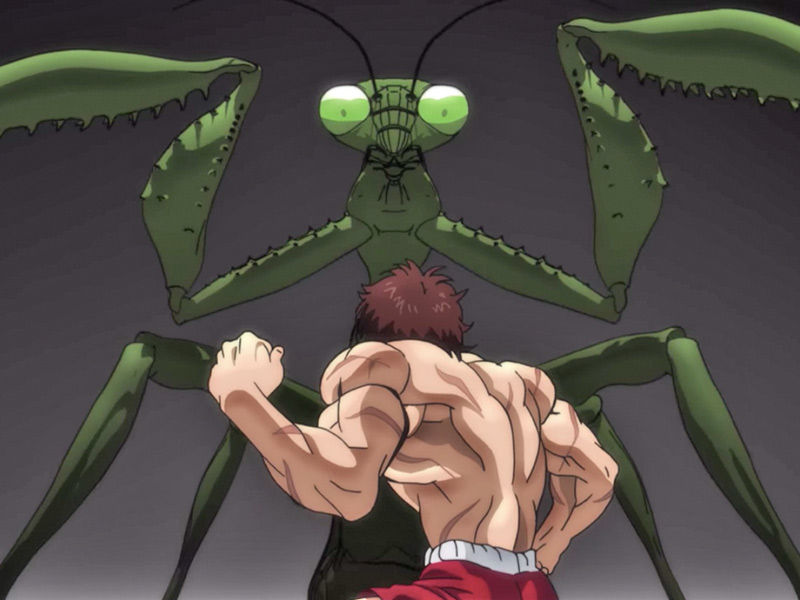 Keisuke Itagaki's series shows that manga creation runs in the family, since his daughter, Peru Itagaki, produced the anime series Beastars, which has also become one of Netflix's most popular anime series. While there hasn't been an official crossover between these two works, we're sure the father-daughter manga artists swap art secrets daily.
Netflix has been increasing its anime catalog in recent years, with one of its most wild arrivals, Baki, taking the streaming service deep into the realm of action. With the release of Baki Hanma, the new season of Baki, on Netflix earlier this week, viewers are witnessing one of the most bizarre animated shows of all time and sharing their impressions on social media.
The most recent episodes not only have Baki being transferred to a maximum-security jail to test his power against Mr. Unchained, but they also include some outrageously unexpected guests along the road.
Baki Hanma, facing a huge praying mantis, which he imagines in his head as he prepares to confront his father, the Ogre, Yujiro Hanma, is one of the key bouts advertised in this season. With cameos from former US President George W. Bush, Iron Mike Tyson, and other bizarre characters, the newest season is one of the strangest in the genre of anime.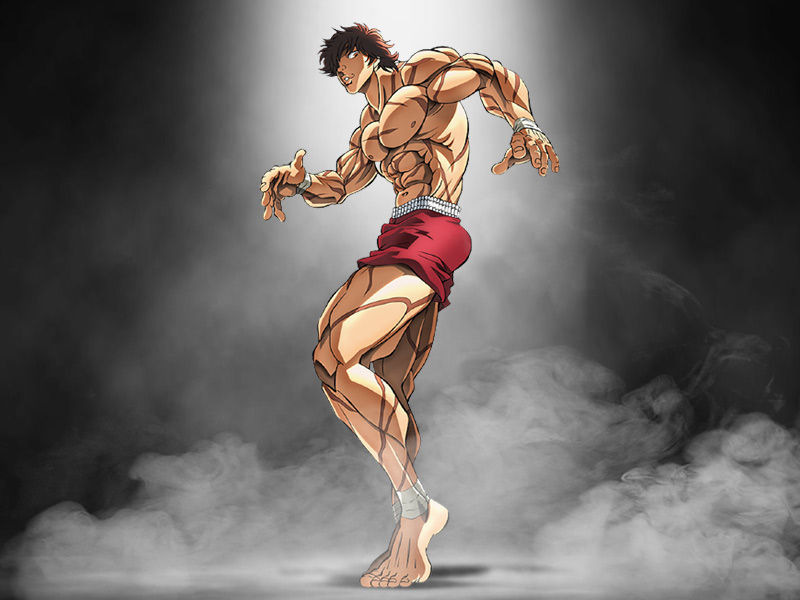 You should know the drill by now if you've ever watched a Baki animation. Baki is an anime that is low on plot but strong on action, with spectacular fights, larger-than-life muscles, and a slew of quirky characters to fill the run-time.
Baki Hanma is the son of the "Ogre," Yujiro Hanma, who is the best warrior on Earth. Baki's path to take on his father in a one-on-one fight was effectively detailed in the first two seasons, and Baki Hanma continues that legacy.
This anime is effectively a sequel to all of that, showing our plucky heroine in a slower tale with considerably more build-up to the main bouts than we've seen previously. For the first few episodes, Baki's power and talents are shown by a doey-eyed elementary school child who is harassed into fighting Baki. In reality, this works rather well, demonstrating Baki's progress and his incredible shadow boxing abilities while fighting a big praying mantis in his mind.
Yes, it's all ridiculous, but in Baki Hanma's world, where guys have muscles the size of doors, it's difficult to complain too much. The major narrative of these 12 episodes is around Baki's attraction to Biscuit Oliva, the renown boxer who has been a fixture on the show since season 1. Baki Hanma is now imprisoned in the hazardous "Black Pentagon" prison, therefore he naturally gets himself caught in order to get a fight.
It's all relatively ordinary fare, and the primary drama comes from the combat. Inside the jail, there is a profusion of unique personalities of various forms and sizes. Of course, all of this seems like the brawls in the lower and middle cards until Baki eventually takes on Oliva in the end.
Those hoping for Baki Hanma to go up against his father this season will be disappointed. The finale, appropriately, leaves things open, anticipating a future season in which Baki may eventually take him on and show his value. Most of the visual style here is like previous seasons, with lots of slow-mo shots of muscles, colorful panels, and extreme close-ups during stressful or surprising occasions, its typical anime fare, and those who have seen past seasons will know it right away.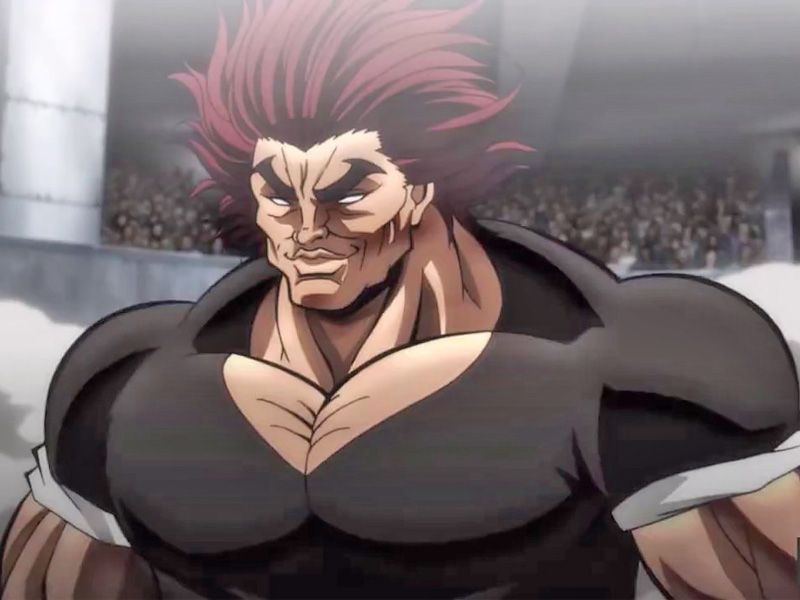 Baki Hanma is devoid of surprises — at least, not really. This is a huge dumb brawler that is unapologetically a guilty pleasure. It understands precisely what kind of show it wants to be, and Baki leans into the battling and brawling that made it so entertaining to watch in prior seasons–and this follow-up. It's far from flawless, and the program isn't deep, but if you're in the mood for some fighting, find plenty to like here.
Baki and his companions faced battle against everyone, from escaped criminals to Chinese sea rulers and a variety of other opponents in the previous season, which was also available on Netflix. Baki Hanma encounters some of the most bizarre obstacles in the franchise's history, and they come in all kinds and sizes in this latest installment.
The desire to be the strongest is one of the most prevalent motifs in the shonen genre. While this is not a must for a feature to qualify for the genre, it is common. Take, for example, 'Dragon Ball Z' and 'My Hero Academia,' where the ambition to be the best is ubiquitous. Unfortunately, Baki Hanma does not provide a new take on this ubiquitous premise, making it merely another essentially amazing narrative in the shonen genre.
We left Baki in the previous season at a stage where he could really project the adversary he chose in front of him using his mental abilities, allowing him to prepare more effectively for his ultimate struggle against his father. Baki wants to battle the man known as the strongest American, the strongest convict, and the strongest person 'unchained,' Oliva. To do so, he enters Arizona State Prison, where Oliva is now incarcerated. Baki interacts with a regular high school student while fighting a big praying mantis. He eventually enters the jail, where he discovers that another man, Guevaru, has challenged Oliva.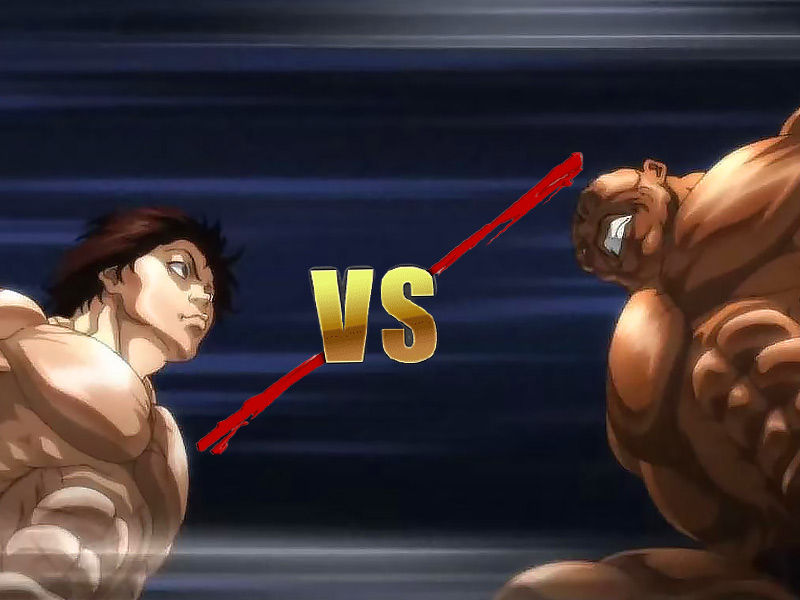 The designers have featured real-life historical personalities, albeit in the most ludicrous way, is probably the most entertaining part here. As with Mohammad Ali and his son in the previous season, within the jail this time are Iron Mike and Guevaru, who, believe it or not, is inspired by Che Guevara, even to the extent of liberating a little island somewhere on the continent.
This absurdity extends to Oliva's girlfriend, who, in another funny feature, is enormously overweight, to the point of being unable to move off the bed she appears to always lie on. Finally, Oliva's joie de vivre and lovey-dovey behaviors, which are only broken by his psychopathic inclinations, contribute to the series' comedic component.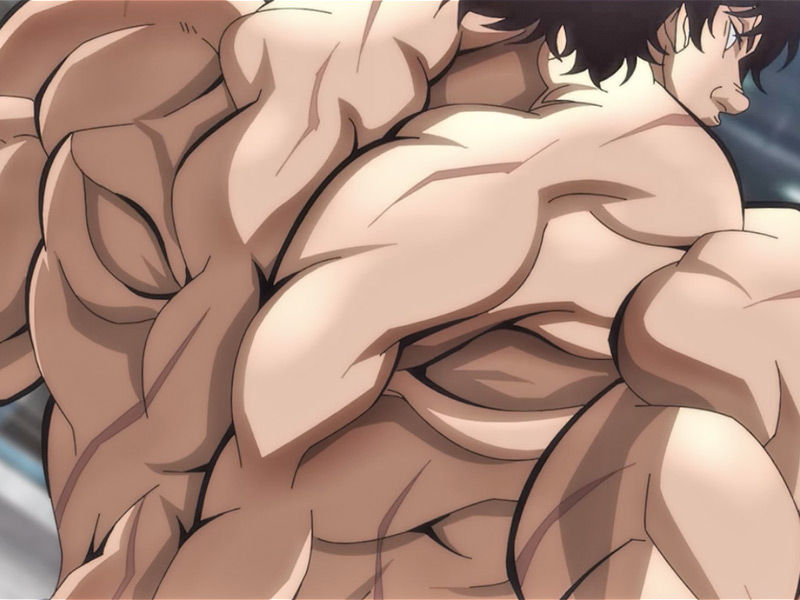 This shift clearly faults the series, which was formerly too violent with virtually continual fighting and is now fairly heavily dialogue-driven and pedantically humorous, to where certain episodes are absolutely unwatchable. Even more so, and although the build-up to the two big bouts is very fantastic, the confrontations themselves are lackluster, beginning with Guevaru vs the triplets, continuing with Guevaru versus Oliva, and concluding with the inevitable final battle between Baki Hanma and Biscuit Oliva. The latter's prime move is to transform into a ball of muscles that sucks Baki in can only be described as absurd, with the entire encounter being quite lackluster.
The effort to make the title mild is quite clear here, most likely to lure fans who can't stomach the franchise's ferocity, but this move has destroyed a series that was largely followed for its deadly combat. I only hope that the next one, which appears to have Yujiro Hanma The Ogre against a Tyrannosaurus Rex, is better, though I have my doubts.
In conclusion, 'Baki Hamna' does not particularly surprise. Although it appears to be a massive dump wrangler, it is an incredibly sinful delight.
The show understands exactly what kind of show it wants to be and what kind of substance it needs to feed its viewers. There's a lot of muscle, fighting, and brawling in this series, which makes it a lot of fun to watch. 'Baki Hanma' isn't a great show, and the concept isn't very profound. However, if you like extremely good combat action and enormously proportioned males, this is a must-see.