Manipur, a stunning and beautiful destination in India that can swoon, baffle and vivify travelers. Beautifully carpeted with lush green dense forests, majestic and enchanting hills, and utmost pleasure, peace, and serenity all around. Manipur can leave its visitors spellbound with its amazing hospitality. From scrumptious cuisines and distinct classical dance to that traditional aura and sacred atmosphere, everything is more than perfect in Manipur. This beautiful destination has some super amazing tourist places that are loved by people from all over the world and hence so many of them flock here to witness them. And this blog will work as an ultimate travel guide to Manipur by listing out some must-visit tourist places in Manipur.
The Best Manipur Tourist Places to enjoy 
Bishnupur-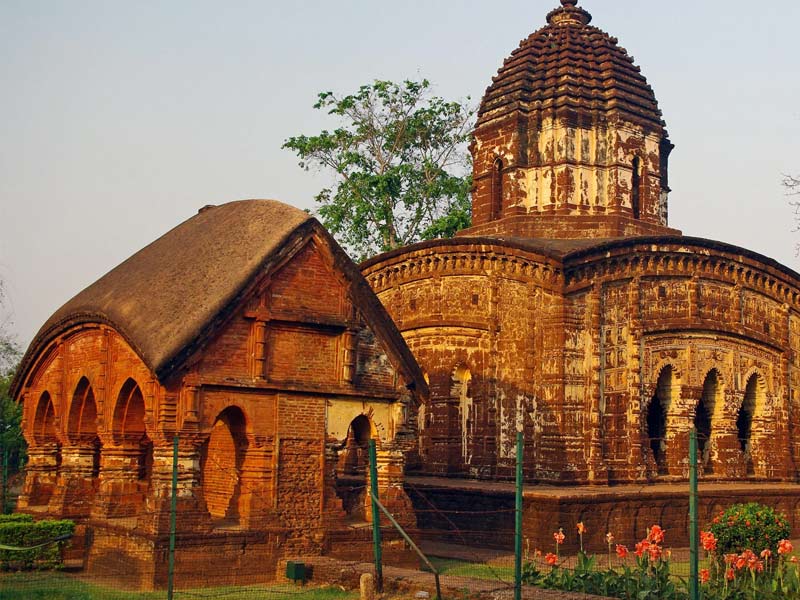 Bishnupur is one of the famous pilgrimage destinations to visit in Manipur that is adorned with magical lush green sprawling grasslands all around. It is a holy town in Manipur that comprises so many wondrous relics and temples. Tourists in Bishnupur can spend their time well exploring some religious treasures in temples such as Dal Madol, Pancha Ratna, Shyamrai Temple, and so on. Just 25 kilometers apart from the town of Bishnupur, you can also witness an amazing tourist attraction, i.e. Keibul Lamjao National Park, near Loktak Lake.
Ukhrul- 
Ukhrul is a quaint, little, beautiful hamlet in Manipur. It is just like a little deep breath in the fresh air of Manipur. It is a place that gives a perfect glimpse of the British countryside and is a perfect destination to romance with your partner. This town is so perfect to spend some quality time with nature and your loved one. The town is one of the best-hiking destinations in Manipur. Trekking trails of the town are so majestic and scenic that it keeps every trekker engaged with its picturesque beauty.
Imphal-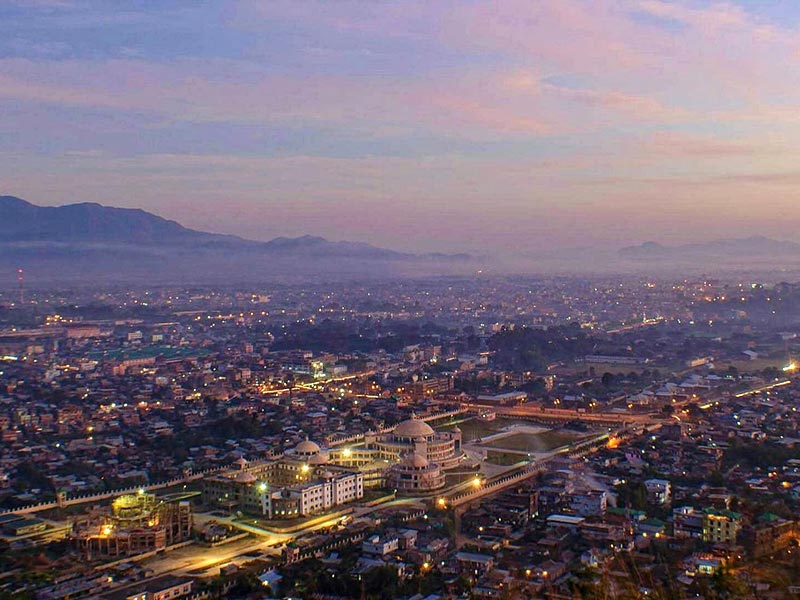 Imphal is an amazing destination to visit in Manipur and is the capital of the state too. Imphal gives a different energizing feel and the streets of Imphal are thumped and throbbed by a dense and lively crowd. The entire streets of Imphal are flooded with vendors selling quite interesting things that are worth to buy such as puppets, ngari, spices, fermented fish, and so on. Imphal is a scenic city and is blessed with so many heritage sites. Imphal is said to be one of the best tourist destinations in India, as it offers everything to its tourists from wildlife to adventure and from nature to culture.
Thoubal- 
Thoubal offers a spectacular view of rover Thoubal and Imphal city from its highest point and hence is one of the best tourist places in Manipur to be explored. The magical beauty of Thoubal lies in its bamboo trees and Louis Lake, where one can enjoy boating and scenic views all around. Also, the market of Thoubal is amazing too wherein you can buy a lot of souvenirs and spend some quality time in the lap of nature near Ikop Lake.
Senapati-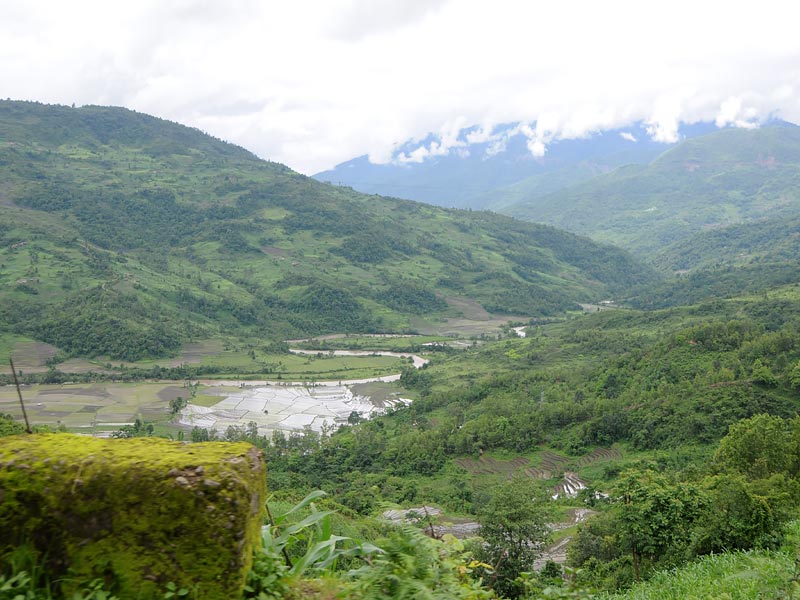 Senapati is a lesser-known destination in Manipur but is so amazing when explored. This place is simply a heaven on earth. The beauty of this place is adorned with scenic landscapes, with majestic and rugged mountains with shimmering serpentine streams. Senapati stores a diverse variety of flora and fauna and is another preferred hiking destination in Manipur. This place is more than perfect to spend the "me time", basking in greens and amidst the ferns with the melodious music of nature.
Chandel-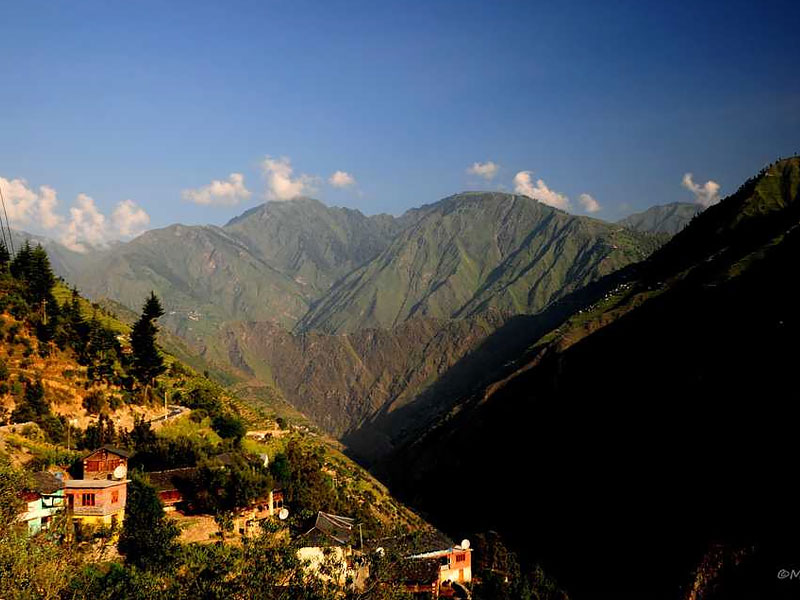 Chandel, in Manipur, is an amazing destination to explore. The lush green surroundings of Chandel serve as a home to so many species of animals. And if you are a wildlife lover, then a perfect wildlife sanctuary, i.e. Yaingangpokpi- Lockchao that houses a diverse variety of flora and fauna. Another major tourist attraction in Chandel is Tengnoupal, where the lovers of nature can witness its beauty and get fascinated by it.
Churachandpur- 
This tourist place in Manipur has, however, faced a significant loss and devastation after the bombarding by the Japanese. Churachandpur still kept intact its flawless beauty. It is an ideal destination for vacations. Churachandpur is also the second-largest city in the state of Manipur and has a deep historical significance. In its Tuibuong Tribal Museum, the place restores its rich history.
Tamenglong-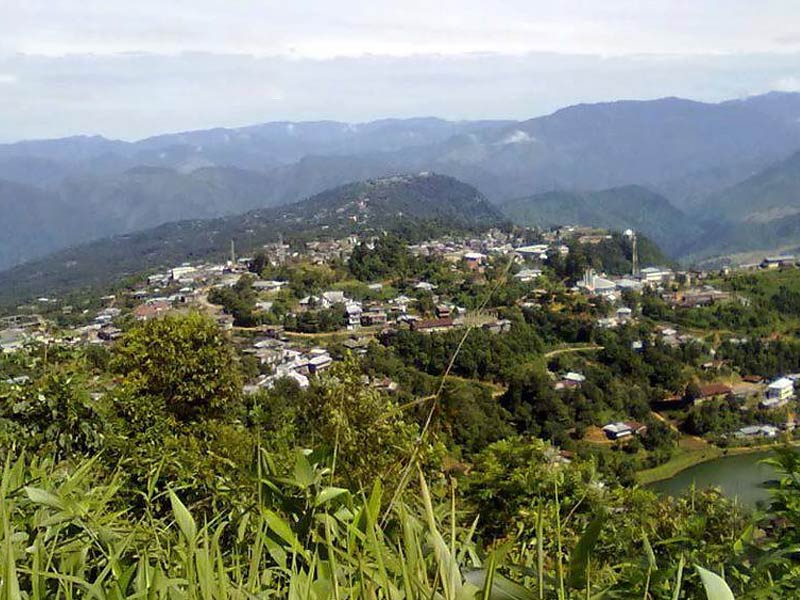 Tamenglong in Manipur is a paradise for travelers seeking bliss. And what makes Tamenglong a paradise is a delightful mixture of rare herbs, spices, meadows, and lakes. Some people even call this place as 'land of hornbill' as so many species of this exotic bird can be found here. The beauty of this place can even compel anyone to live in this beautiful place forever. In a nutshell, this tourist place in Manipur is pure heaven for nature lovers.
So, this was an ultimate travel guide to Manipur that will help you visit the best tourist places in Manipur without a miss.