Bookless in Baghdad is a book written by author Shashi Tharoor, who is a politician and former undersecretary general of The United Nations during Kofi Annan's leadership. Tharoor graduated from St. Stephen's College, Delhi in 1975 and completed his studies in 1978 with a doctorate in International Relations and Affairs from the Fletcher School of Law and Diplomacy, Tufts University. At  22, he was the youngest person to receive such an honour from the Fletcher School. From 1978 to 2007.
Tharoor is a well-known novelist who has published 19 bestselling fiction and non-fiction books since 1981. The works deal with India's history, culture, film, politics, society, foreign policy, and other topics. He has also written hundreds of columns and stories for The New York Times, The Washington Post, TIME, Newsweek, and The Times of India, among others. For two years, he worked as a contributing editor for Newsweek International.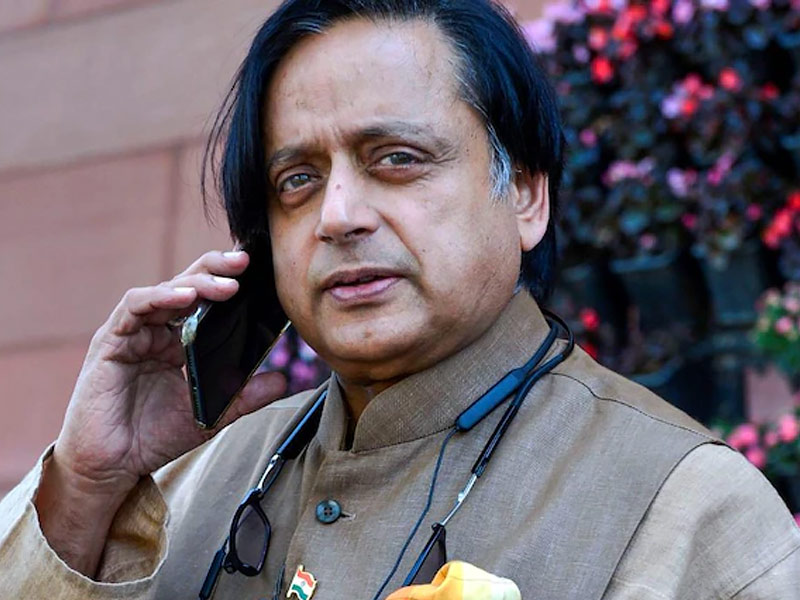 Tharoor published a column for The Asian Age, Deccan Chronicle, and, until his appointment as Minister, Mail Today, from 2010 to 2012; he also publishes a globally syndicated monthly piece for Project Syndicate. He also wrote columns regularly for The Indian Express (1991–93 and 1996–2001), The Hindu (2001–2008), and The Times of India (2007–2009).
He wrote several books fiction and nonfiction like an era of darkness, which was a book on India's colonial past, the great Indian novel which was a retelling of the Mahabharata and several political books. He is a widely published critic, commentator and a columnist and is often called reader's writer.
Throop is also famous for his speech where he demanded reparation payments from the UK and is also known for his extraordinary range of vocabulary.
Bookless in Baghdad was published in the year 2005 and it comprises a collection of previously published articles, book reviews and columns on writers, and literary musings. It is a collection of essays written at different times for different publications. It gives a cognizance of a lot of things related to the literary world, Indian and world politics, reading and writing. The book is divided into five parts: inspiration, reconsiderations, the literary life, appropriations and interrogations.
The title story, "Bookless in Baghdad", Tharoor accounts his observations when he visited Baghdad on a UN initiative pretty soon after the Gulf War.
It also includes author's admiration for literary figures like Salman Rushdie, PG Wodehouse, Pablo Neruda and critical takes on famous author RK Narayan who is famous for his works like Malgudi days and guide.
Tharoor is quite underwhelmed by R.K. Narayan's work, which he said points to platitudinousness, predictability, vision narrowness, and shallowness of the pool of experience and vocabulary from which he drew. He said further that Narayan used words unconscious of their nuances: every other sentence included a word inappropriately used. This part can make many flabbergasted, as Narayan is a celebrated author in the country.
The highest plaudits the author offered were for Salman Rushdie, whom he honored with the title 'the head of my profession. In the essay, 'The Ground beneath his feet', he said that Rushdie is the most gifted re-inventor of Indianness since PM Jawaharlal Nehru. He quoted Rushdie himself why it is so – 'the only people who see the complete picture are the ones who step out of the frame.
The title of the book 'Bookless in Baghdad' is very touching as it shows the Iraq in 1998 where people sell their precious book collections for cents. The tribute to Orwell is deeply touching as Tharoor and his wife look out a coffee shop in the town of Huesca in Spain to give their homage to Catalonia, about which George Orwell wrote 'Tomorrow, we will have coffee in Huesca'
My favorite essay was 'Globalization and the human Imagination,' in the essay Tharoor talks about globalization and its impact from McDonalds to terrorism. How the global imagination altered the world. It also includes a very moving quote "After all, why mans need bread? To survive. But why survive,if it is only to eat more bread? To live is more than just to sustain life it is to enrich, and enriched by, life. Our poorest men and women in the developing world feel the throb of imagination on their pulse, for they tell stories to their children under the starlit skies."
As Tharoor is famous for his vocabulary, which many find difficult to decipher, this book also had that flavor. Although some essays were quite lucid where you don't really bump into the tharoorosaurus vocabulary but some were up to snuff where you'll definitely need a dictionary.
At last, I would say it is a sublime collection of essays, albeit written a long time ago. A good grab for literary enthusiasts and bibliophiles.