Dan and Frank Carney first opened Pizza Hut in Wichita, Kansas, in 1958 as an international restaurant company and global franchise. They provide their trademark pan pizza, as well as spaghetti, breadsticks, and desserts.
As of December 31, 2019, the brand had 18,703 stores globally, making it the world's largest pizza chain by a number of locations.
Pizza Hut is known for its unique menu and experimentation with various cuisines. Here is a list of quirky Pizza hut menus around the world.
Unique Pizza Hut menu all over the world
JAPAN'S Bulgogi Pizza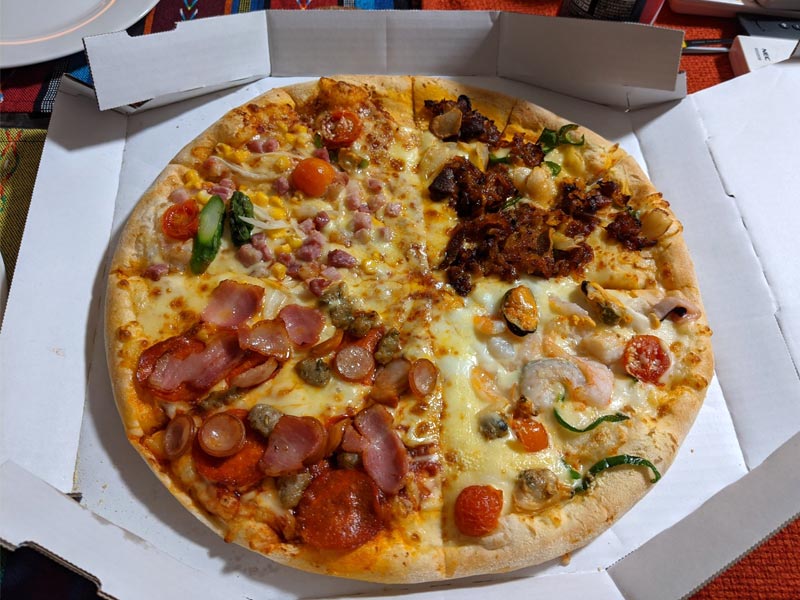 In Japan, Pizza Hut decided to try out a famous Asian meal as a special pizza theme. Bulgogi is a popular Korean meal that many people fall in love with the first time they experience it. It's grilled meat with a sweet aftertaste. Pizza Hut thought it was worth placing as a topping on a pizza. The bulgogi on the pizza has received favourable feedback. The tiny threads of red pepper on top of it terrify most people. The strings are only for decoration and may be taken off. The pizza itself is interesting, but the bulgogi topping appears to be worth trying.
HONG KONG's Thousand Island seafood pizza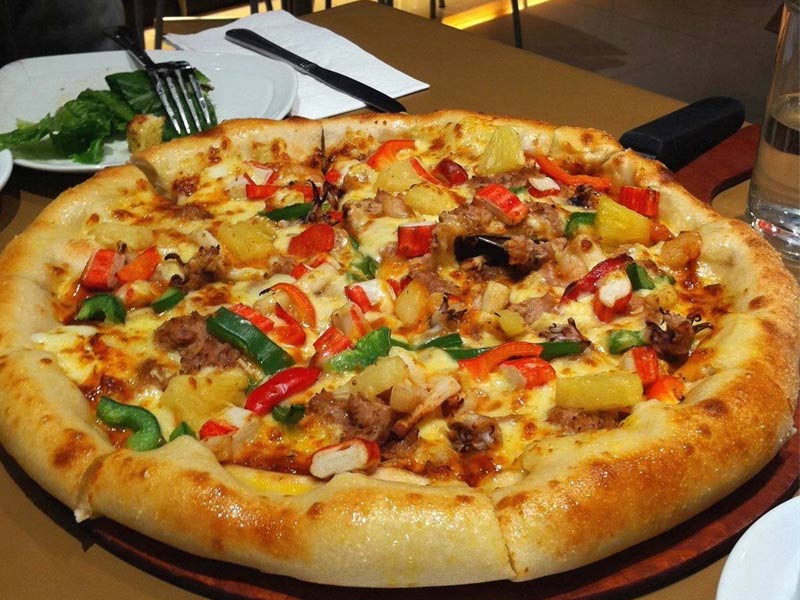 Hong Kong is home to the next strange Pizza Hut menu item. In Hong Kong, the thousand island dressing, which is commonly used for salads, is a popular substitute for tomato sauce. For those who desire it as a sauce, several pizza establishments will provide it. Pizza Hut's Thousand Island Seafood Pizza includes not just the unusual addition of the dressing, but also a variety of seafood toppings. Toppings included shrimp, scallops, and other sea critters. Just thinking about the strange combination of dressing, shellfish, and cheese makes us feel sick.
THAILAND'S Fish Donuts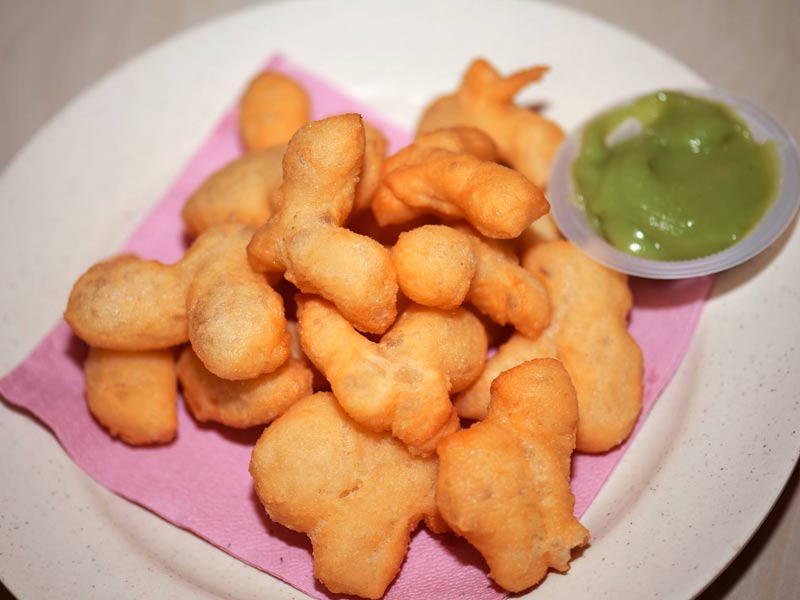 Pizza Hut is always looking to enhance their menu by offering a few appetisers to go with their pizza. Buffalo wings, garlic bread, and spaghetti are all popular side dishes. In Thailand, Pizza Hut restaurants decided to take a risk with their menus. For those looking to try something new, fish doughnuts became a popular snack. The donut-shipped fried fish is a seafood counterpart of onion rings that may be dipped in sauces. The name, on the other hand, is enough to put them off. When buying something with the name doughnut, no one wants to think about fish.
INDIA'S Teekha Makhani Pizza 
India is the next destination for a bizarre pizza invention. Pizza Hut executives chose to go with a Teekha Paneer Makhani Pizza in the aim of giving the meal a more regional flavour. Distinct locations have different meals associated with preparing any dish. Teekha Paneer Makhani Pizza is topped with paneer butter masala and a variety of interesting toppings like tomatoes, cashews, or cream. The use of red chilli powder and garam masala spices enhances the taste of the dish. All of these dishes are popular in India, but it's difficult to see working with pizza on any level.
CHINA'S Peking Duck Pizza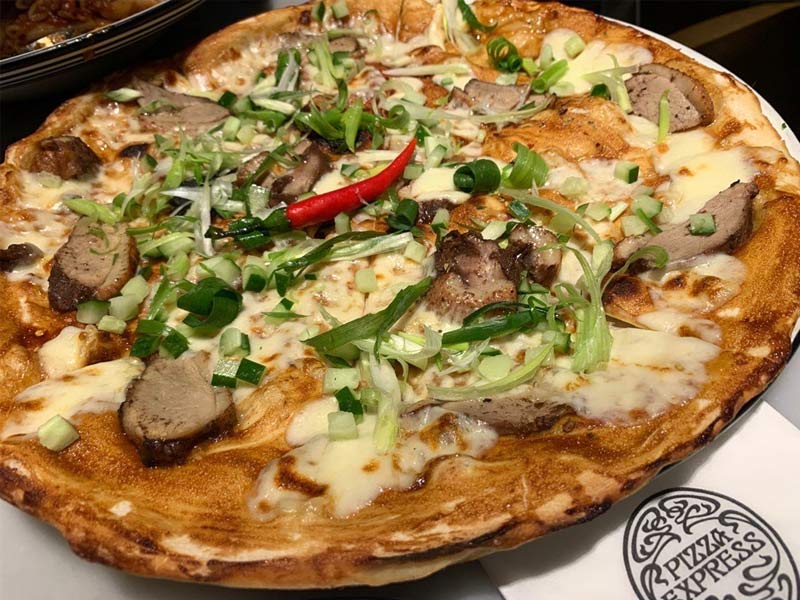 Peking duck is a popular meat choice across the world, particularly in China. It was decided to add it to the equation as a meat topping that could be ordered on it at Pizza Hut outlets in China. There are also specialised pizzas made with Peking duck and different veggies that they thought complemented it nicely. Duck is not meat that easily adapts to other dishes, as seen by its failure to replace chicken or turkey in most restaurants. It would take someone who genuinely likes duck to be willing to try it for the first time on pizza.
MALAYSIA'S Madu padu Pizza 
Pizza Hut created the Madu Padu dish, a rather weird take on pizza. The components don't appear to blend well enough for a pizza-related meal, thus it hardly looks like pizza. The exterior crust is made up of cheddar cheese shards, which makes for an unusual basis. The rest of the pizza is topped with tortilla chips, chicken, veggies, and honey drizzle. The meal may be OK in its own right, but it is certainly not the pizza that most consumers are accustomed to.
CHINA's Durian fruit pizza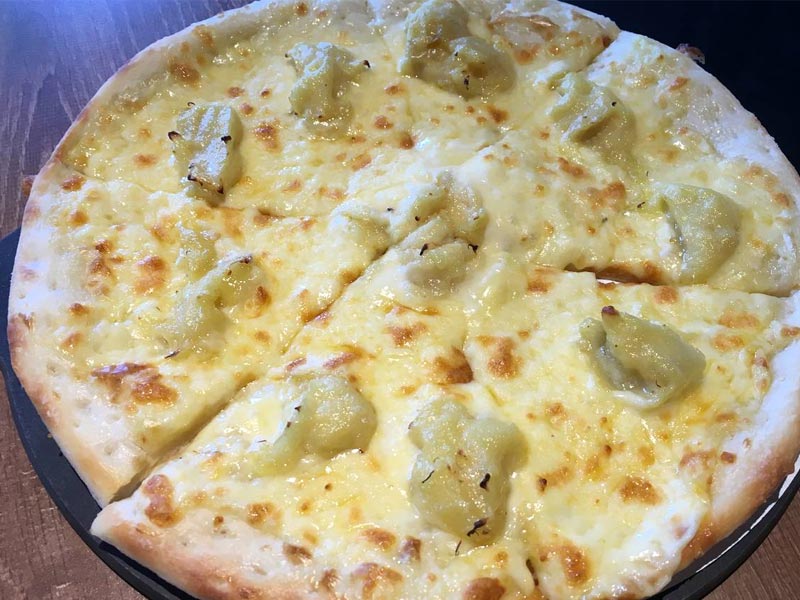 Durian is a problematic and controversial fruit that is widely consumed in Asia. Many people loathe durian because of its noxious odour and health risks associated with its consumption. However, there are enough aficionados of durian in China to make it fairly popular. The Durian Pizza was tested in Pizza Hut stores in China. The plan was to capitalize on the durian's fame by striking while the iron was hot. Almost all the pizza reviews are quite nasty. Pineapple on pizza already irritates some people. Consider a more divisive fruit with a foul odour in its place.
FINLAND'S Hot Dog crust Pizza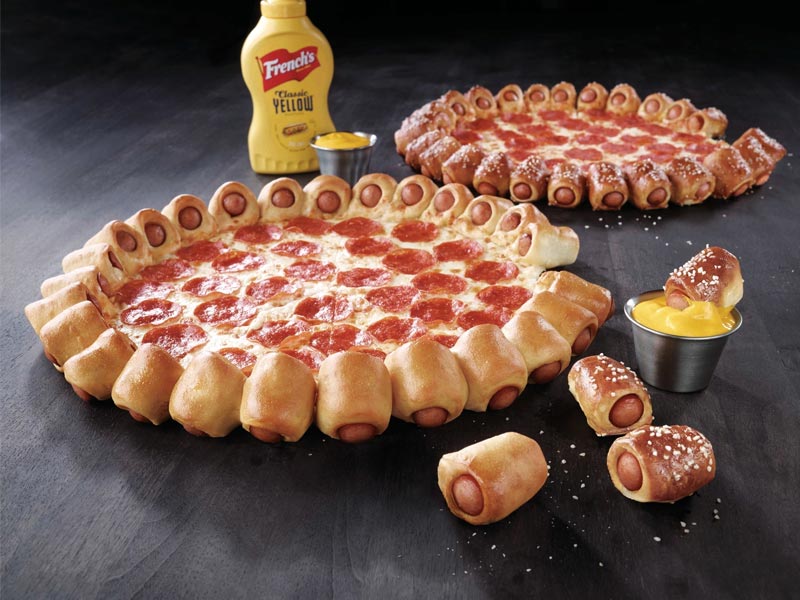 Finland was the site of the first attempt to replace pizza crusts with hot dogs. Pizza Hut has attempted to market several crust substitutes on a global scale, but has had little success. With the Hot Dog Crust Pizza, one of the most distinctive conceptions was born in Finland. Customers alternated between pizza and hot dog bites, thus the crust was replaced with hot dog bites. In principle, it seemed like a nice concept, but the meal's eating procedure was less than perfect. Anyone who has a strong desire for both things should order a personal pizza and a hot dog separately rather than combining them.